10 Things Globetrotters Get Asked Constantly
In 2008, I decided I wanted to visit every country in the world. That's 193 in total. I am now six countries shy of my target. In short and in all modesty, I am a rather experienced globetrotter. This prompts all sorts of questions. Here are the 10 I am asked most frequently.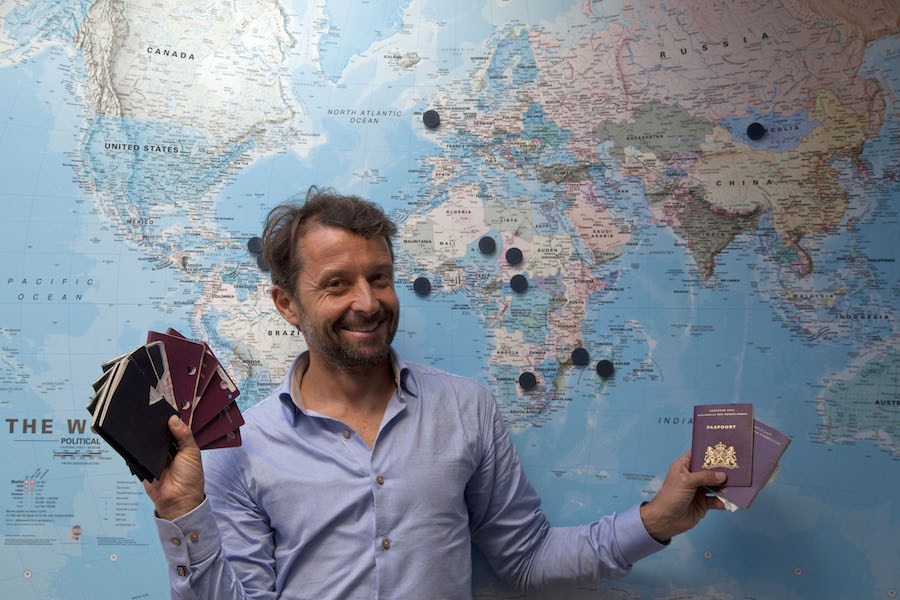 1. If you've seen one temple, you've seen them all, surely?
Absolutely not! In my experience, the joy of travelling often lies in the details, the little things. It is often far more intense and rewarding to go in search of those smaller, less famous temples, waterfalls, museums and other sites, than it is to follow the well-worn tracks to the more popular highlights. Moreover, every place has its own charm, and it is part of the challenge of travelling to find and experience such places.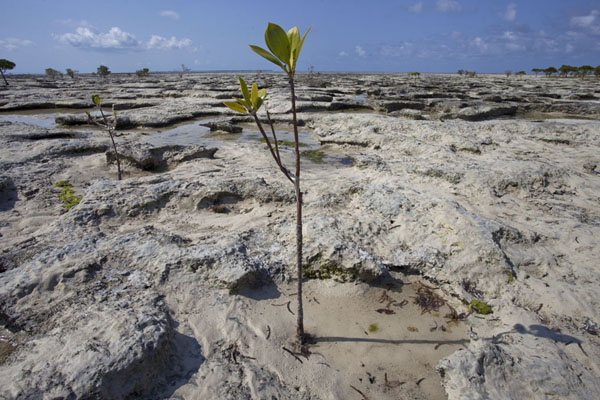 2. Do you still feel at home in Leiden? Doesn't the travelling uproot you?
It's always wonderful to round that last corner and see my house. I love coming home, putting on clean clothes, seeing friends and family, and getting back into my sporting routine. But the sense of restlessness is always there, because the guidebook for my next destination will be waiting for me on my bedside table. My home is the ideal basecamp for exploring the world.
3. Isn't it tiring meeting all those other travellers? Have you become more selective over the years?
Certainly not! Every traveller is different and it's always interesting to hear what prompts people to go travelling. It's also fun to exchange experiences and tips. The same applies when I'm working as a senior purser aboard KLM's flights. I'm always curious to hear what brings passengers on board and where they're headed. The only drawback is that, despite having travelled the world, people always suggest new places to add to your wish list.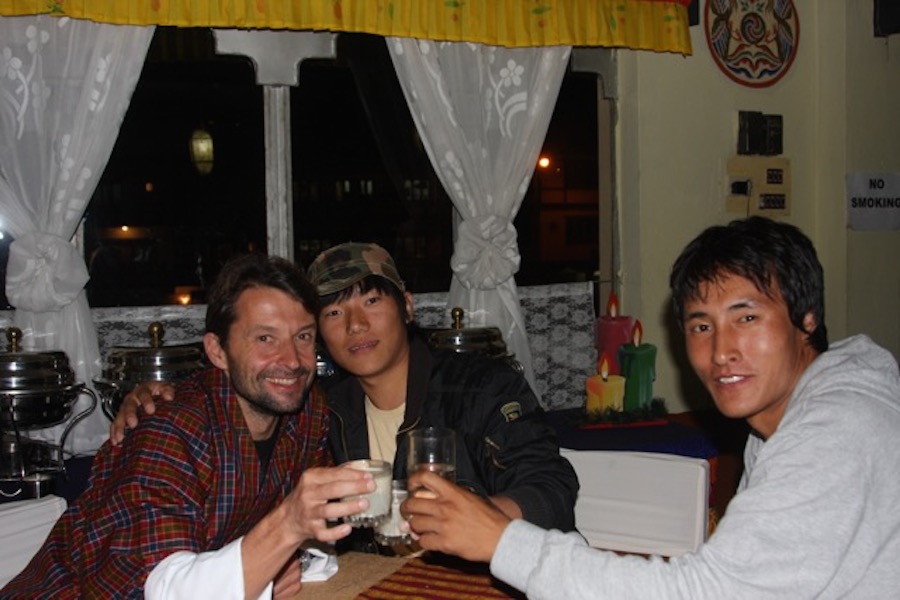 4. What do you miss most about home?
I actually miss my sporting routine most. I'm always active when I travel – lots of hiking, climbing, swimming and running on the beach – but I really miss going out on my bike for a couple of hours or working up a sweat during circuit training. I also miss Dutch salted liquorice and other sweets! And yes, I really do love getting home to my nice, hot shower after a long trip.
5. Who's the most interesting person you've met on your travels?
That's almost impossible to answer, but I'll try! The first person who springs to mind is Linh, whom I met in South Chile when she was on her way to run a marathon on the South Pole. This Canadian woman proves that, if you have sufficient willpower, you can achieve the seemingly impossible, making her an inspiration to myself and many others.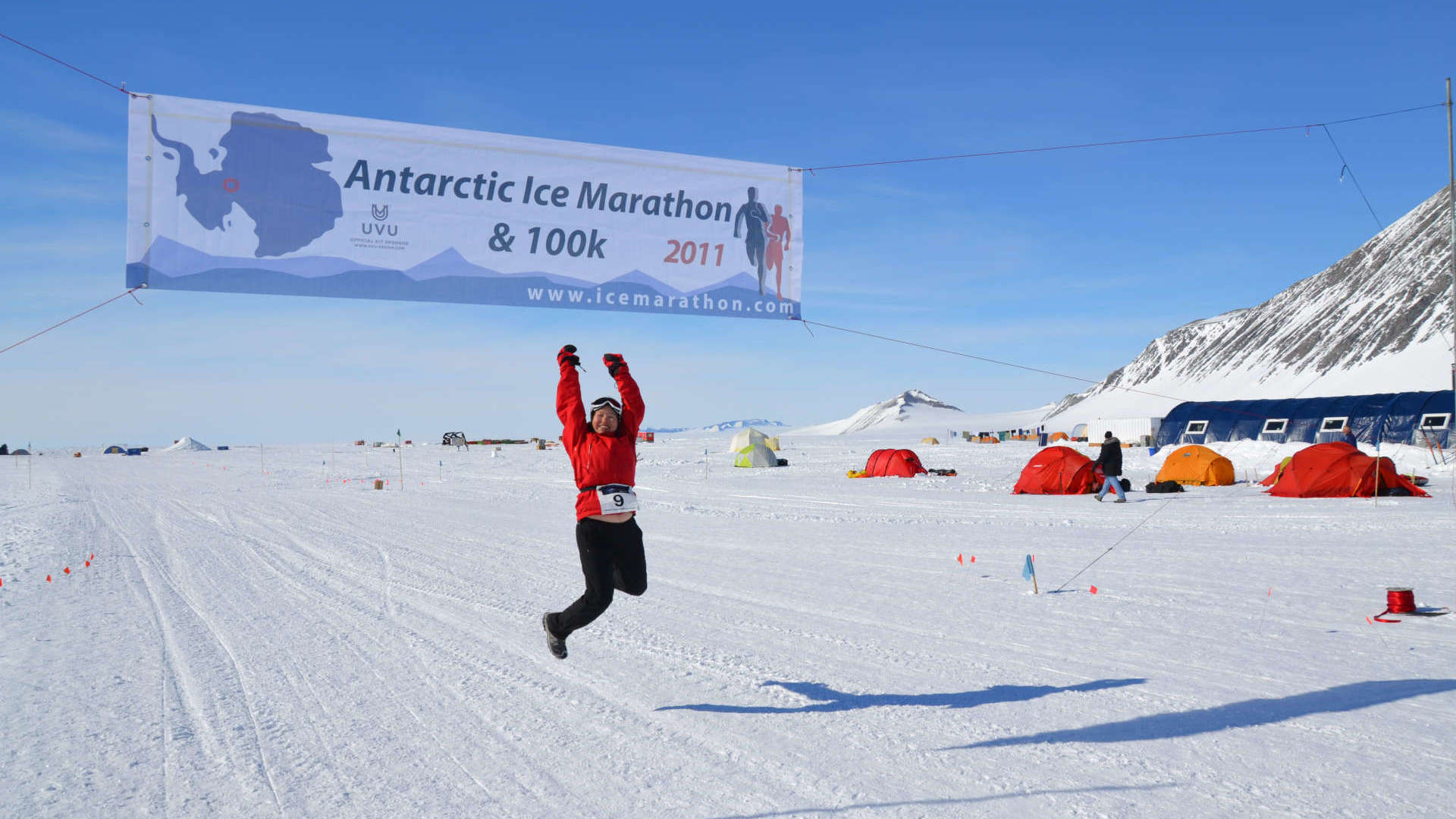 6. What is the world's biggest problem, in your opinion?
Wow, there are so many. Ultimately, I think the lack of tolerance and mutual understanding is the greatest threat. Which is strange, because I've learned that, wherever I go, people usually have very similar needs and wishes.When we engage one-to-one, we usually have the best intentions. The key question is: why can't we be more generous towards one another? Another major problem is environmental awareness. It really saddens me to see how people all over the world simply throw litter out of their car windows, adding more rubbish to the growing mountain of waste. And it can take hundreds of years to break some rubbish down.
[tweet text="The key question is: why can't we be more generous towards one another?"]
7. What makes you glad or gives you hope when you travel the world?
The fact that the internet and social media are making it much easier to engage with other people and, above all, stay in contact. This not only makes the world smaller, but also ensures more mutual understanding and lower thresholds between cultures.
When I was at school, I used to chat with classmates about stuff we had seen on TV the night before. Nowadays, if you see something on the web, you can share it with almost anyone. Videos that go viral are seen by people all over the world. This is giving rise to a global identity and reality, a growing awareness that we all share the same planet and that borders are often just arbitrary lines on the map.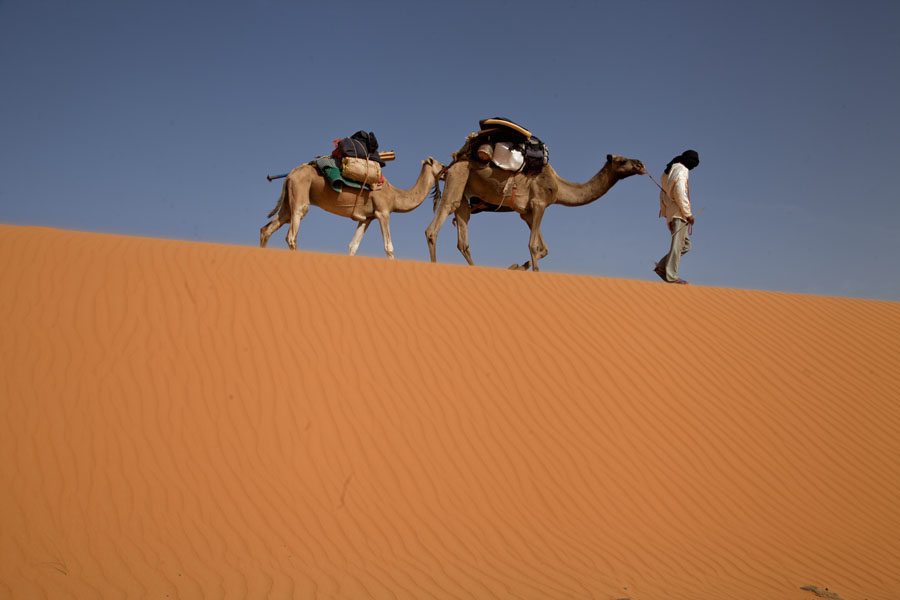 8. What character trait helps you most as a traveller?
I'm pretty good at coping with lack of sleep and jetlag, which is very handy when it comes to long distance travel, also in my work. Even when I'm only in a city for 24 hours, I always adjust to the local time. I find it very beneficial and it allows me to get the most out of my trip. I inherited my strong constitution from my parents and I never get sick when I travel, even though I usually eat at restaurants frequented by locals. I'm also quite goal-oriented and I don't give up easily. If things get me down, I try to see the situation from various perspectives and almost always manage to find a solution.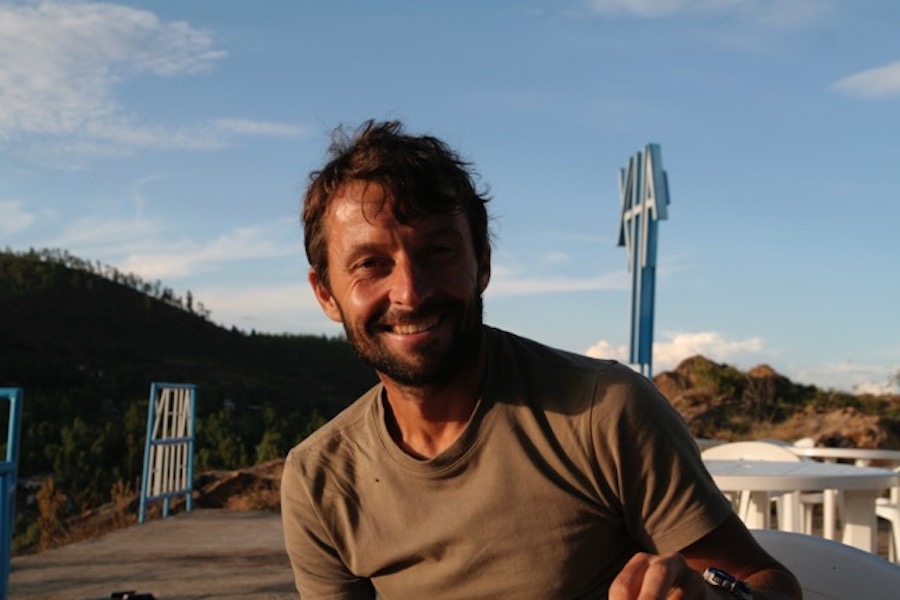 9. Do you feel "at home" as soon as you board a KLM flight on foreign soil?
I not only feel at home, but often get quite emotional when I see one of those blue birds after a long and arduous journey. It's still a miracle to me that I can fly back to Amsterdam in under 13 hours – after which I'll be home in 30 minutes. The only drawback is that my holiday is over as soon as I step on board. I'll meet colleagues and always keep a close eye on things, when means I'm already back at work.
10. And last but not least: How do you pay for all that travel?  
Ha, that's a good question! The short answer is that travelling is as expensive as your need for comfort. The more you opt for "local" and avoid luxury accommodation, the cheaper it is to travel. And of course there's a distinction between "cheap" and "expensive" destinations. That may sound obvious, but it really is a common misconception that travelling is expensive. This is something I'd like to tackle in a future blog. What's also handy is that I can buy staff tickets at reduced rates. The disadvantage is that you only get a seat if there's space available, so you need to be flexible and have nerves of steel. Sometimes I dig into my savings to get to some destinations, but things are often less expensive there than they are in the Netherlands. So it really is a misconception that you need a lot of money to travel.