10 Things You Didn't Know About KLM's 'Homebase'
When I joined KLM as a social media intern, I took a guided tour of Amsterdam Airport Schiphol. Having visited Schiphol regularly as a passenger, I already loved this buzzing hive of activity, but after visiting some of its lesser known corners I am absolutely lyrical.
It was as if a whole new world had opened up to me. Literally. Because there's a parallel universe that lies hidden behind, under and beyond the check-in desks, customs area and seemingly endless array of shops and gates. These 10 things made the biggest impression on me.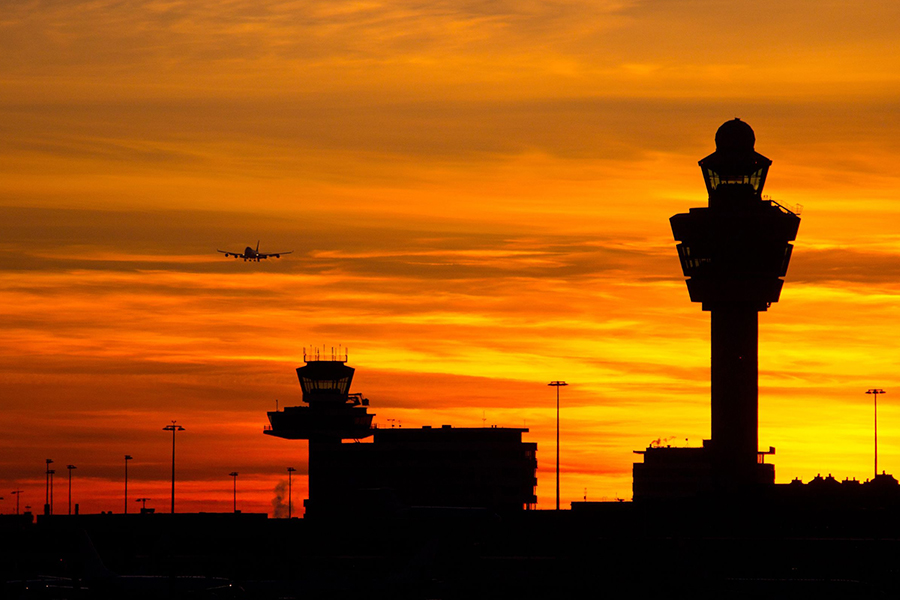 A is for Alpha
You'll find Gates B through H at Schiphol, but you'll have a hard time finding Gate A, for the simple reason that it does not exist. Or rather: it no longer exists, because Dutch passengers often misunderstood the English announcement, ending up at Gate E (which is pronounced as "Ay" in Dutch). People regularly missed their flight as a result. However, Gate A is set to make a comeback at Schiphol after the forthcoming renovation. But this time around it will be referred to as "Gate Alpha" in announcements, to avoid confusion.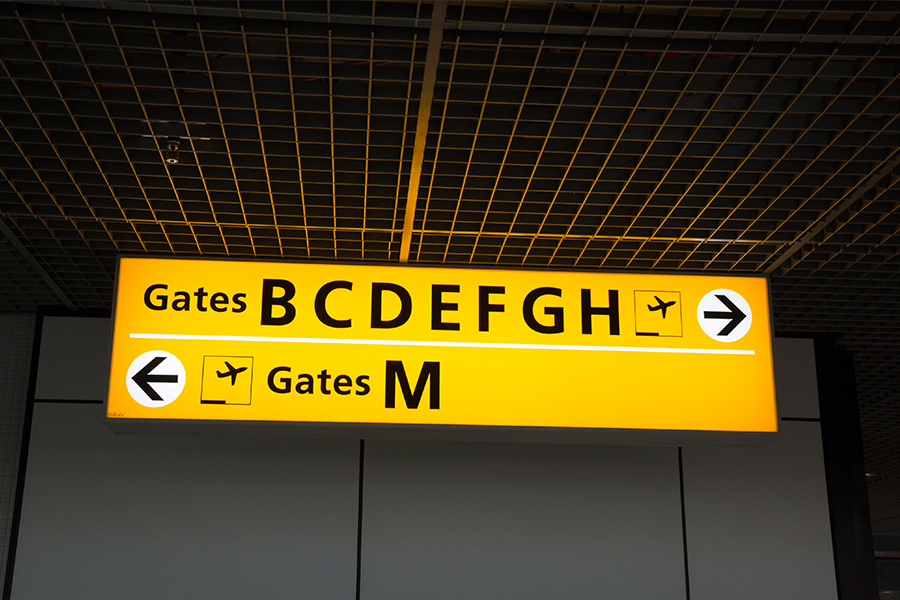 Loud and clear – the Schiphol public address system
Who hasn't felt frustrated by the crackling, incomprehensible shouting that comes from public address systems at airports worldwide? Have you ever been to a Spanish airport? Unintelligible in every language. Even though I speak Spanish. But the same goes for Central Station in Amsterdam. Before you know it, you're chewing your fists aboard the wrong train, heading to the wrong destination. That really is the last thing you want, especially if you're flying. And that is why Schiphol has a unique public address system that is loud and, more importantly, clear. The information is repeated and translated into various languages, so that both local and international passengers can understand it. A huge win, in my opinion!
A fantasy flight at the Airport Library
Schiphol is the first airport in the world that has a library. You'll find the Airport Library in the departure hall for intercontinental flights. Those with a long wait between flights can burn some hours here with one of the 1,250 books in 30 different languages. If you choose the right book, read fast and have more than a couple of hours to spare, you can lose yourself in one of the library's comfortable armchairs. The downside is that the Airport Library won't let you take the book with you.
Departures, arrivals and transfers
You probably already know this, but it was news to me: around 60 million passengers pass through Schiphol each year. KLM carries around 30 million of those passengers. That's a lot of people, which is logical considering that KLM destinations. What I didn't realise is that this number includes many millions of transfer passengers, who catch connecting flights at Schiphol and that these are very important to the airport.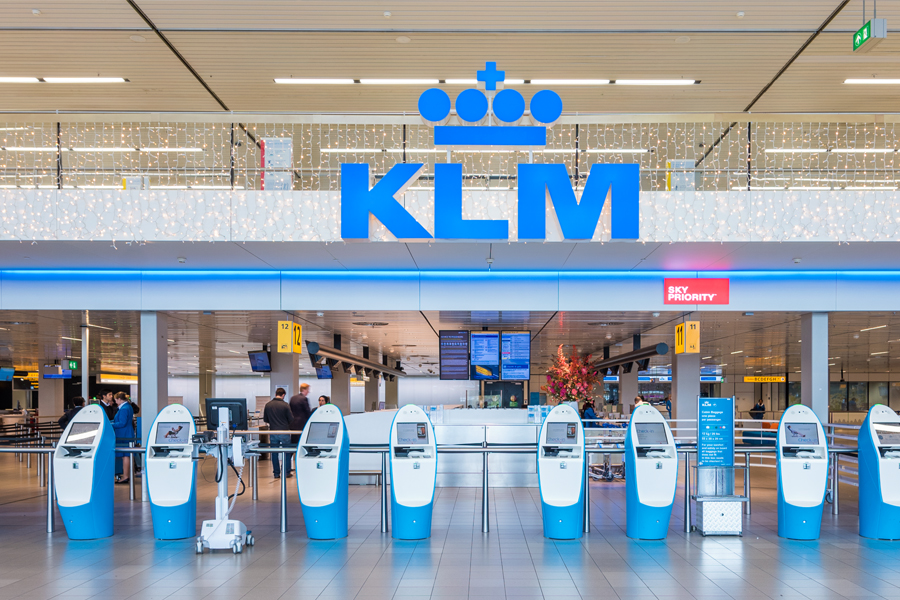 Behold, a mini museum!
Travellers who missed the Rijksmuseum in Amsterdam can make up for it at Schiphol, which has an annex of this famous Dutch museum on Holland Boulevard between E and F Piers. People travelling via Schiphol can visit the exhibition free of charge and marvel at paintings by some of the greatest Dutch masters. Paintings that are made by for example Rembrandt, Jacob van Ruisdael and Ferdinand Bol are there to explore. Being a student, always on the lookout for cheap alternatives, this was a great way to get a taste of our cultural heritage! Little side note is that they are rebuilding it at the moment, but it will open this summer.
The Meditation Centre
Travelling is one of the top 10 stressful experiences, and I fully understand why. No matter how often you travel, it's always a bit nerve-racking. Because one can't always rationalise the experience, it's sometimes handy to approach it in a more mindful way. And Schiphol understands this, which is why the airport has special areas where passengers can meditate, pray or simply get some peace and quiet. You'll find the Meditation Centre near F Pier.
Run Forrest, run!
Many have had this experience – Lord knows I have! – you've checked in at the very last minute and are racing to the gate in a slight panic. Will I make it on time? To calm passengers down (or to speed them up!), Schiphol has signs telling you how long it will take to get to the gate. This is very handy, because it lets you know just how much time you have to shop, test perfumes, stock up on chocolate or treat yourself to coffee and a sandwich. But make sure you do the maths properly, because you don't want to be the last person rushing onto the plane, puffing and panting!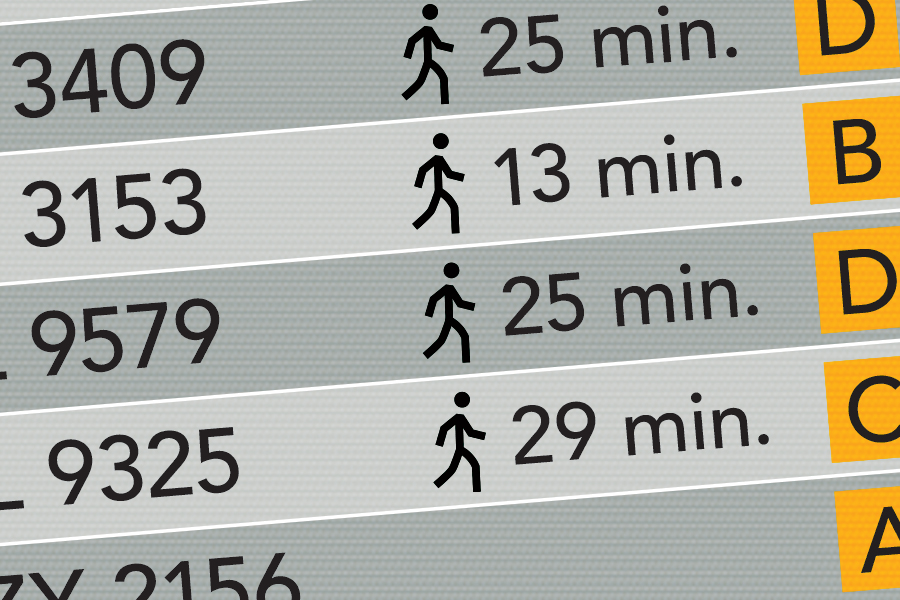 Hey baby, care for a drink?
The cutest discovery I made was that Schiphol has a baby lounge for families travelling with infants! Mothers in search of privacy, peace and quiet can come here to breastfeed their infant. The seats can be partitioned off with curtains and there are cradles and little beds for those who need to take a nap. During our tour, we found a full-sized woman sleeping in one of the tiny beds, which was a very funny sight, but not quite what Schiphol had in mind!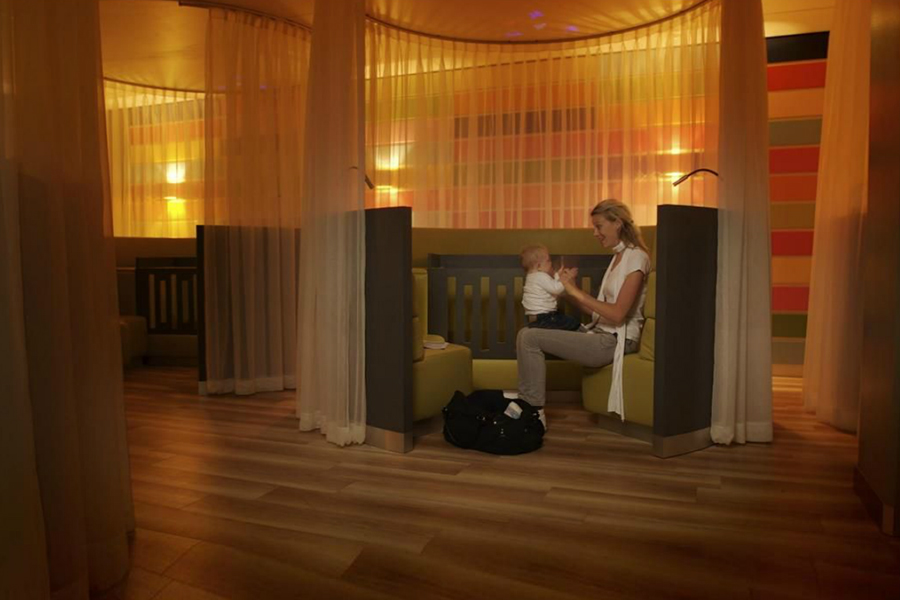 The magical (underground) baggage universe
If you think passengers cover quite a lot of distance at Schiphol, your baggage completes an even longer journey: 20 kilometres on average, which is almost a half marathon. The underground baggage basement is bigger than the terminal building itself. It is absolutely vast and magical! There's an entire hidden universe under your feet, where baggage from all over the world meets fleetingly before rushing off to its next flight or final destination.
Beer and swipes at the Holland Heineken Bar
If it's beer you want, pop in at the Holland Heineken Bar, where they've built an entertainment system around our most famous beer. I could tell you all about it, but I don't want to spoil the surprises. Okay then, just one. You can use your beer coaster to swipe messages back and forth with the person sitting opposite you. On condition that they're also having a beer, of course. Go see for yourself!