Do you have a limited amount of time to explore a destination? As airline crew, we rarely have longer than 24 hours. This makes us swift and focused travellers. Check out my vlog about Bangkok to help you get the most out of your trip.
Bangkok, the capital of Thailand, is a paradise for foodies and shopaholics. You can buy everything your heart desires in the city. And on every street corner you can enjoy the most delicious delicacies. But, do not forget to sniff some culture, because that's what Bangkok has to offer as well.
Visit the Golden Buddha
One of the most amazing Buddhist temple complexes in Bangkok is Wat Po. Inside this temple complex you can visit the Giant Golden Reclining Buddha. A lovely way to go to the temple is by boat. From Saphan Taksin Skytrain station you can take the Express boat (orange flag) to Wat Arun, stop #8. This ride will cost 15 baht per person, which you have to pay cash. From Wat Arun you can take the slow boat to other side of the river for 4 baht only. From there you can walk easily to Wat Po. The entrance fee for the temple complex is 100 baht. Remember to dress appropriately. It is not allowed to wear very short shorts, singlets and naked shoulders or back.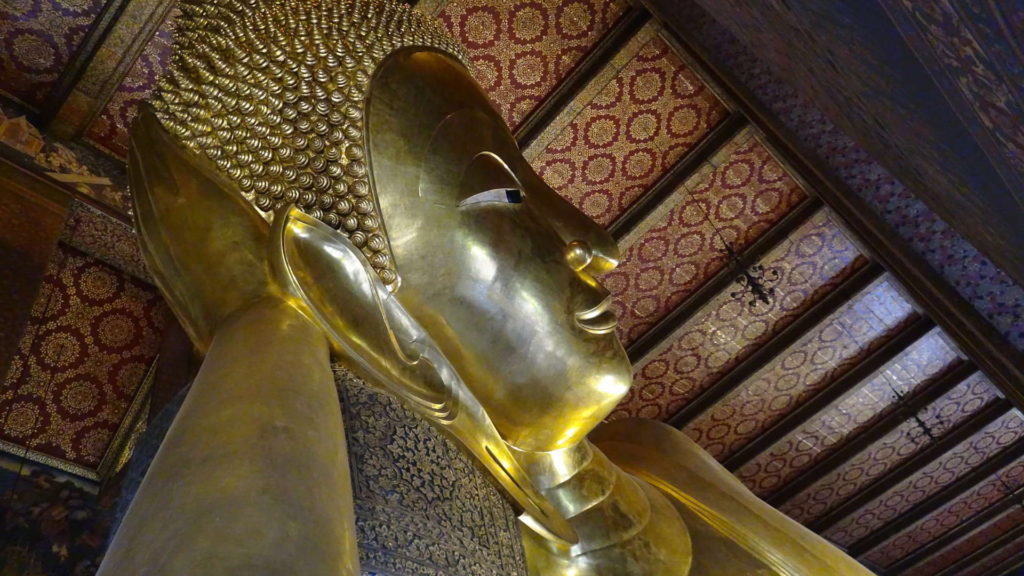 Wat Po Massage School
Inside the temple complex Wat Po you can go to the Thai massage school as well and enjoy a full body or foot reflex massage. You can book your massage on site. Sometimes you have to wait half an hour or one hour, so it is adviceable to book your massage first before you go to see the temple complex.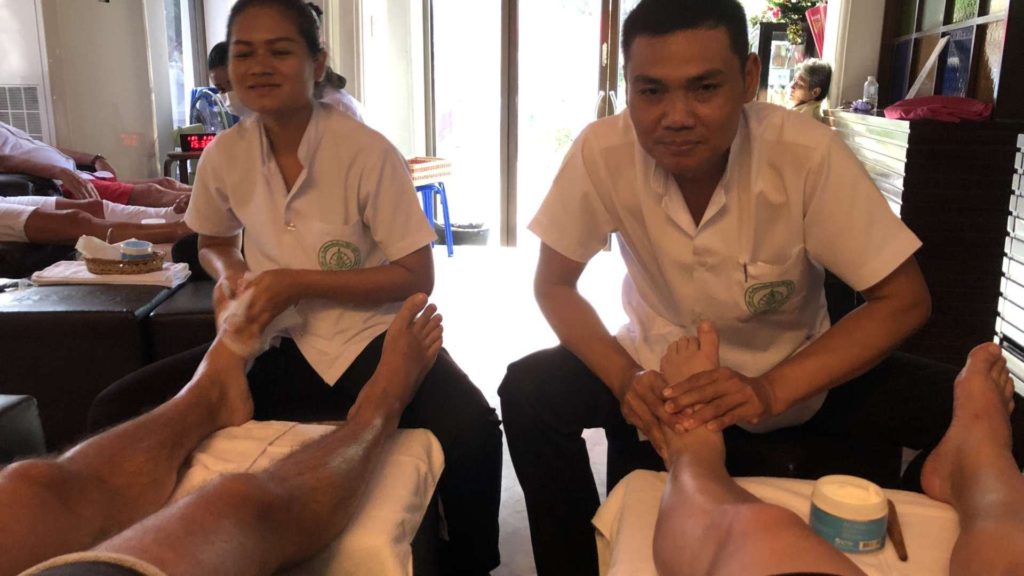 Khaosan Road
One of the liveliest neighbourhoods of Bangkok is backpackers' heaven Khaosan Road. You can shop here at a reasonable price. You can do foot massages, have a lovely drink and enjoy cheap street food form early morning till very late night.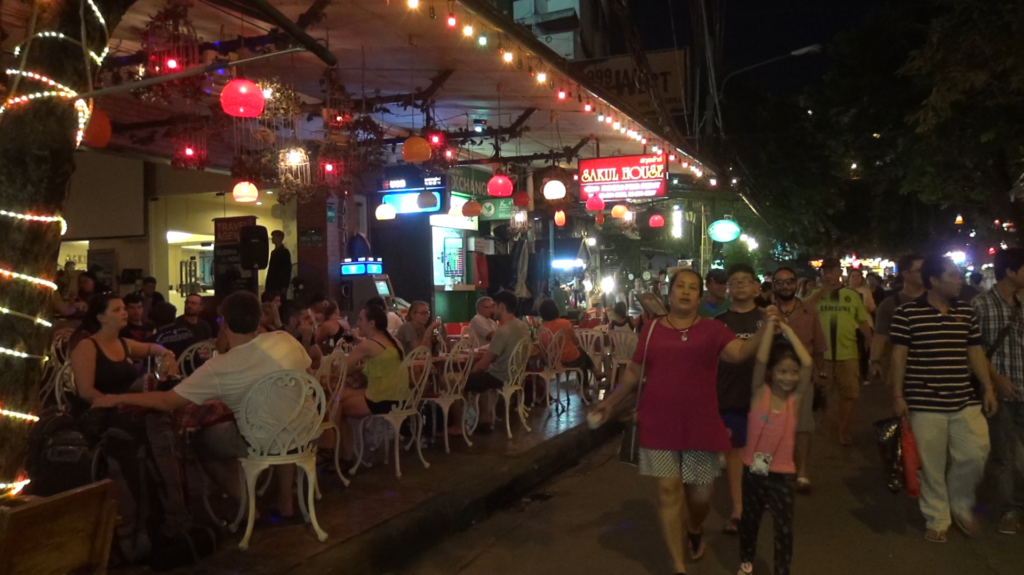 Lung Pha, The birthplace of Padthai noodles
Pad Thai noodles may not be the oldest or most authentic dish in Thai cuisine, but they are certainly the most famous for visitors to Thailand. So you have to go to restaurant Lung Pha. This restaurant is the birthplace Padthai. So, if you want to taste the original recipe, here is the place to go at 315/1 Mahachai Road. Across from the Wat Rachanatda Temple, within walking distance of backpacker heaven Khaosan, they have cooked nothing but Pad Thai noodles in this tiny place for the past seventy years. You can read more about this restaurant and the history of Padthai noodles in my previous blog.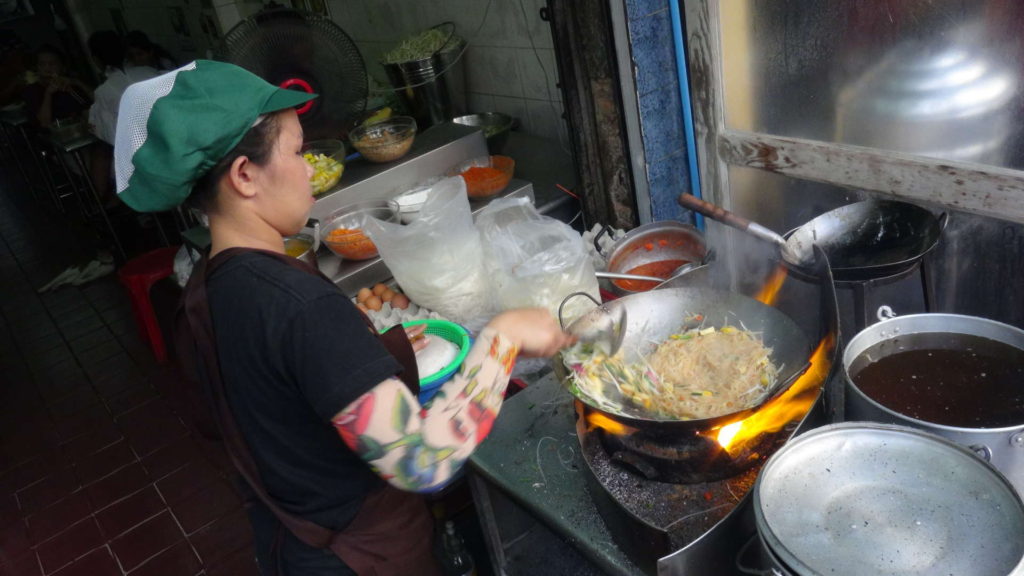 Asiatique
If you don't like the crowd around Khaosan Road, go to Asiatique. Here you will find the same shops, restaurants, bars and massage parlors. Only the crowd is less wild and more sophisticated. You can go there by taxi or take a free Asiatique shuttle boat from Saphan Taksin Skytrain Station. The market is open from 5 pm till midnight.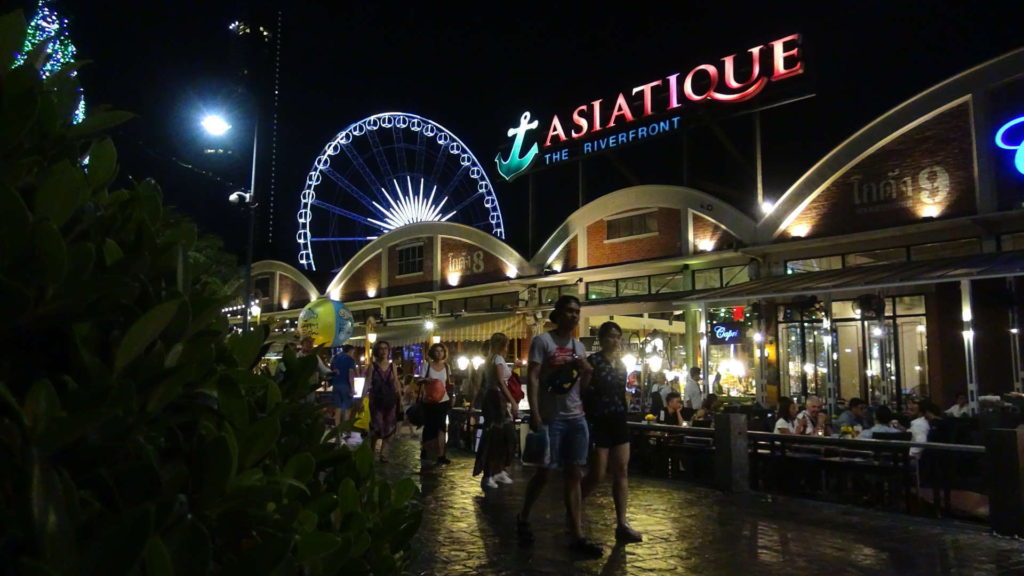 Shop till you drop
Shopping is art in Bangkok. There are many markets for your cheap bargains. But for your high-end shopping you have to go to the Siam area. In malls like Paragon, Siam Discovery, MBK, Central World and much more you can definitely shop till you drop.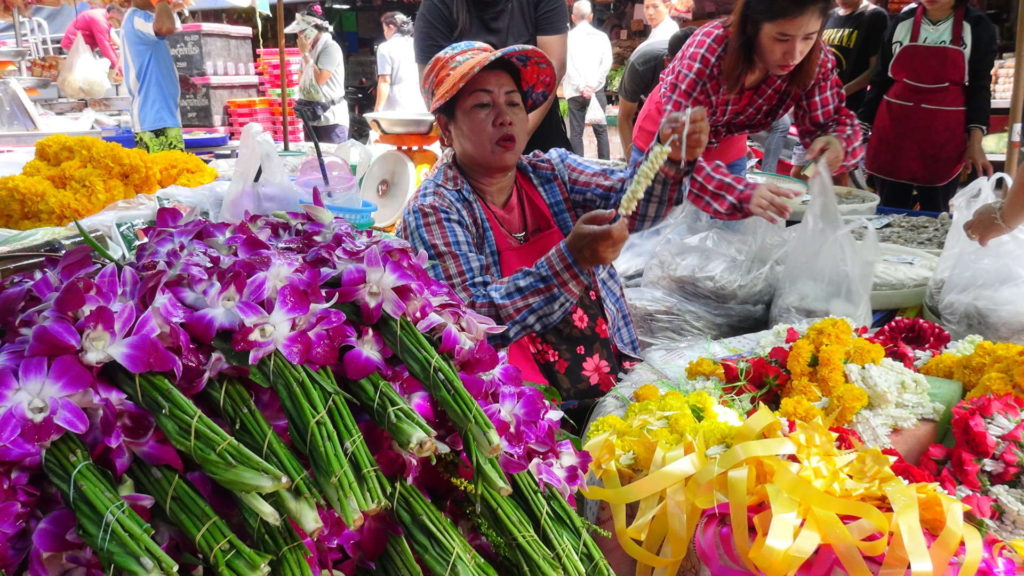 Much more most shopping at Chatuchak
If you really love shopping, go to Chatuchak Weekend market on Saturday or Sunday during daytime. Here you can buy anything your heart desires. Tableware, decoration items, clothing, fragrance oil or a dress for your guinea pig … If you can not find it here you will not find it anywhere.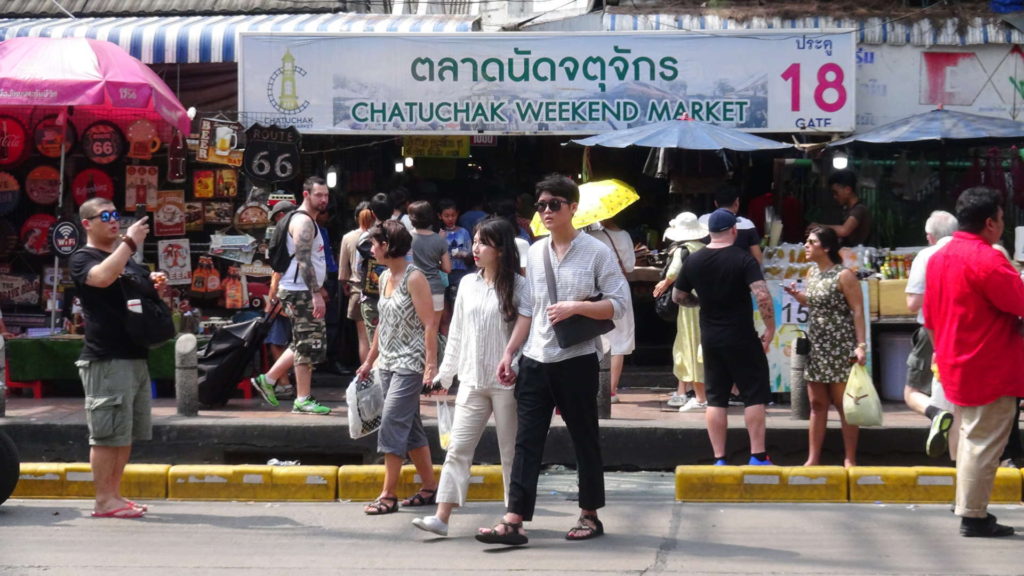 Red Sky Bar
One of the most amazing hangout spots for late night is Red Sky Bar. This bar is located in the Siam area at the 56th floor of Centara Grand Hotel. Sit back, relax, order a gorgeous cocktail and enjoy the amazing views of Bangkok.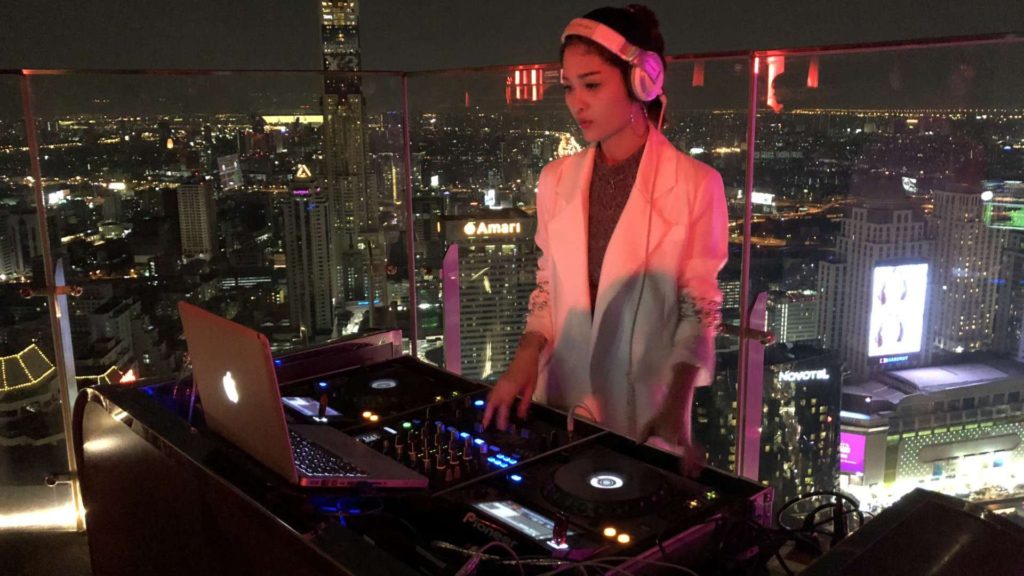 Want to know more about Bangkok? Read our iFly magazine here!