24 Hours In San Francisco
Do you have a limited amount of time to explore a destination? As airline crew, we rarely have longer than 24 hours. This makes us swift and focused travellers. Check out my vlog about San Francisco to help you get the most out of your trip. 
The Pacific Ocean and the San Francisco Bay surround San Francisco. This amazing city is known for its year-round fog, iconic Golden Gate Bridge, cable cars and colourful Victorian houses and the infamous Alcatraz Island of course. Grab a bike and discover this fascinating city.
Bike the city
The best way to discover the city and its surroundings is by bicycle. Rent a bicycle at Blazing Saddles for example. Cycle to Alamo square and admire the colourful painted ladies.Continue your tour through the Golden Gate Park and the Japanese garden. Then it is time to cross the glorious Golden Gate Bridge and overlook the bay. On the other side of the bridge continue your tour downhill to Sausalito. From Sausalito you can take the ferry back while enjoying the views of downtown San Francisco and the Golden Gate Bridge.

Coffee with a view
Are you cycling in the Golden Gate National Recreation Area? Have a coffee and enjoy the striking ocean views at The Cliff House, a restaurant on Point Lobos Avenue perched on the headland above the cliffs just north of Ocean Beach. It has had five major incarnations since its beginnings in 1858. It doesn't look like in the old days anymore but the location is still amazing. It is a lovely place to enjoy lunch or dinner as well.
Barrell House
Once you have arrived at the amazing village of Sausalito you should have lunch in Barrell house. This location was once home to the first ferry terminal to and from San Francisco, before the Golden Gate Bridge was built. It is now converted into a modern casual eatery sure to put anyone 'at-ease' with contemporary twists on rustic comfort food. This is a perfect break during a bicycle tour.
Ferry Building delicacies
Artisan cheese, wine, bread, honey, fungi, meat, fish and all kind of delicacies can be bought at the Ferry Building in downtown San Francisco. Here you will also find some restaurants, a beautiful coffee place and the most wonderful cooking store. On Tuesday, Thursday and Saturday morning the Ferry Plaza Farmers Market is held here as well.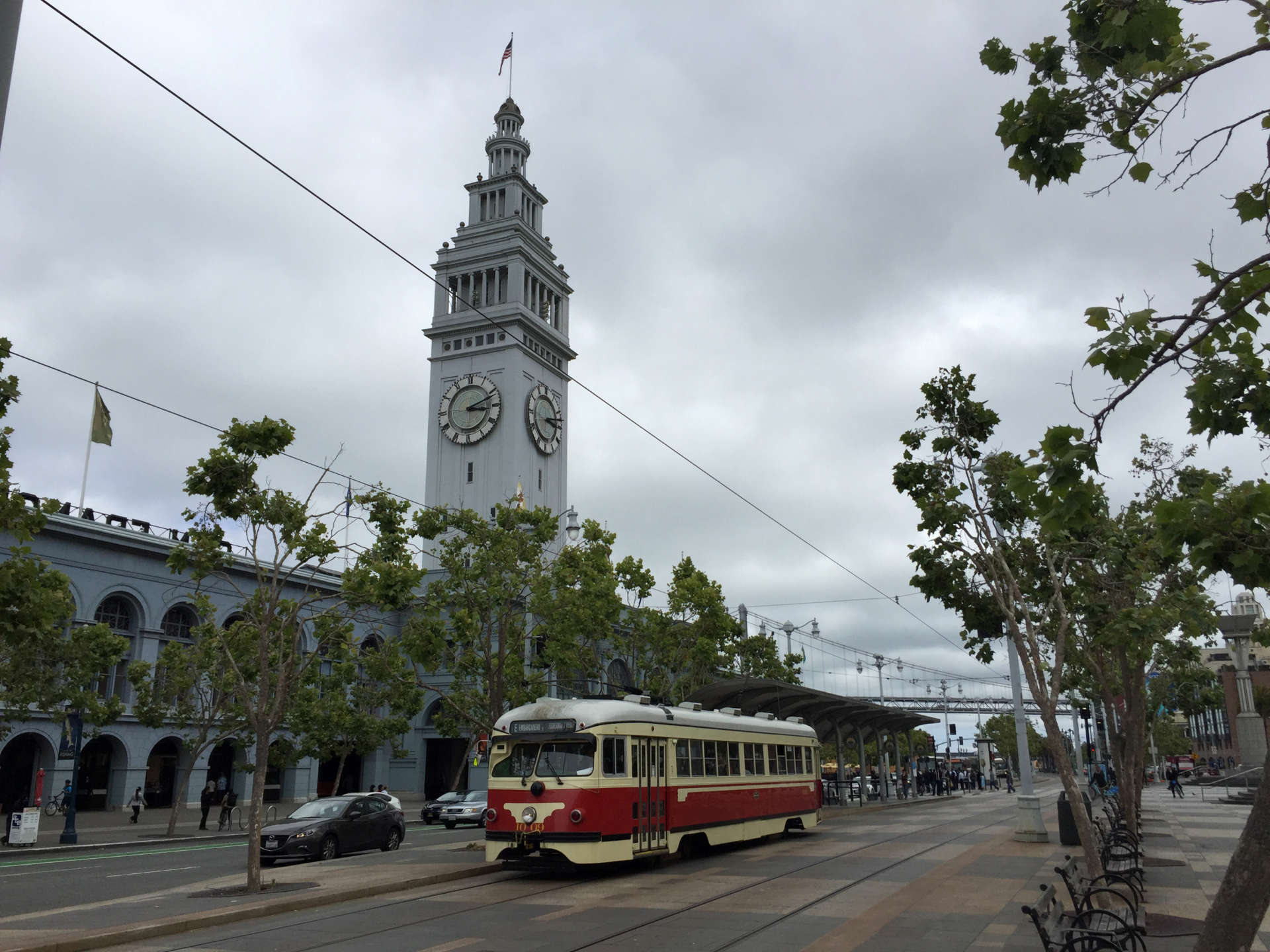 Hog Island Oyster Company
Do you like shellfish? My favourite restaurant is located in the Ferry Building. Enjoy the best oysters with beautiful names like Hama Hama, Kumamoto and Pacific Gold (and perhaps a glass of wine) at Hog Island Oyster Company.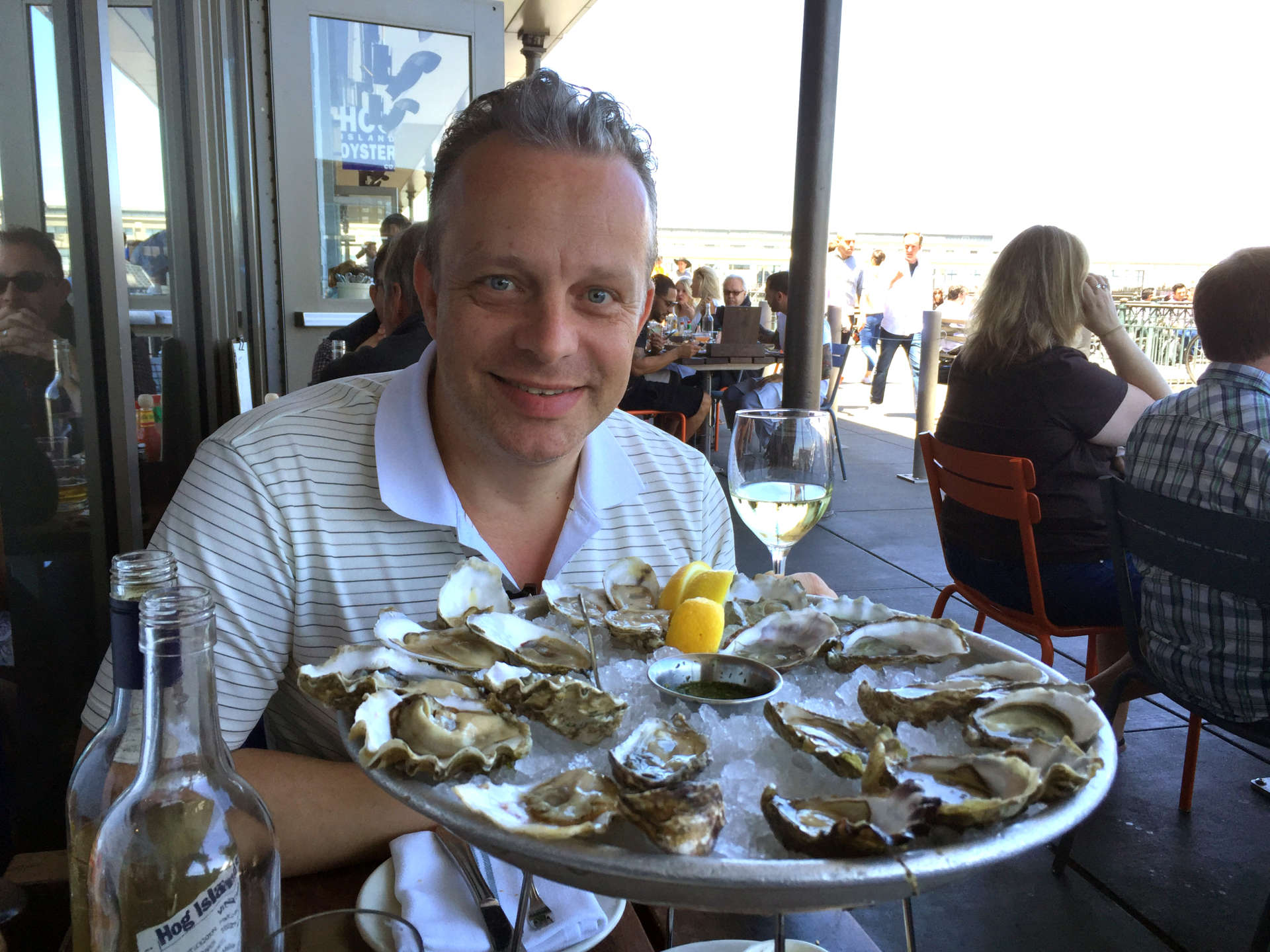 Prison Island Alcatraz
The Alcatraz Federal Penitentiary was a maximum high-security prison on Alcatraz Island, some two kilometres off the coast of San Francisco. The prison, known as 'The Rock' operated from 1934 until 1963. You can take a boat to this scary prison island. Experience how it felt to be locked up between life-threatening crooks on this infamous island. Try to arrange tickets online in advance as it can be very busy.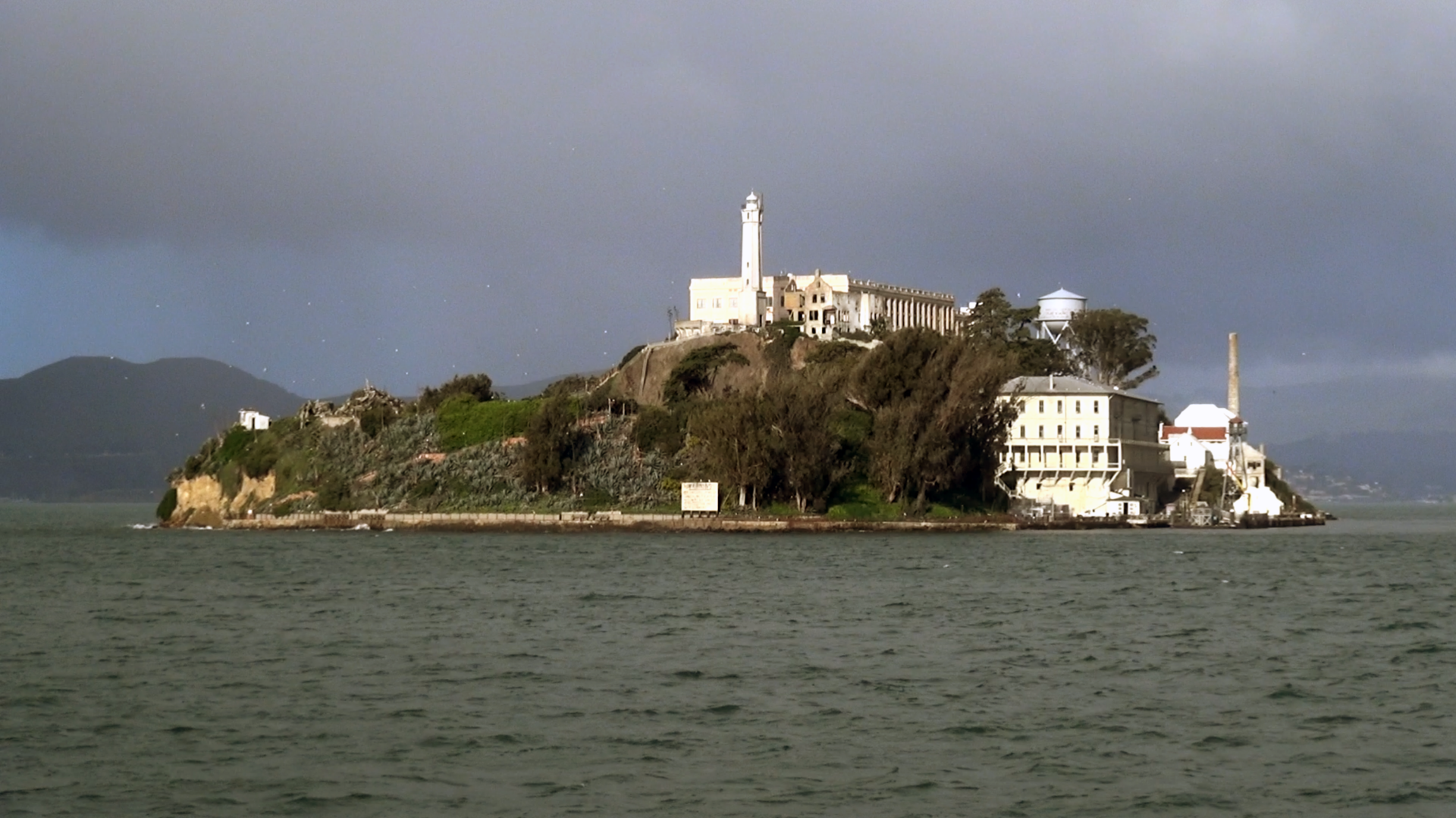 Ride the Cable Car
The San Francisco cable car system is an absolute icon of San Francisco. It is the world's last manually operated cable car system and every visitor should at least once make a ride or as they say themselves: 'take these national landmarks for a spin'. For more information, maps, schedules and tickets go to their website.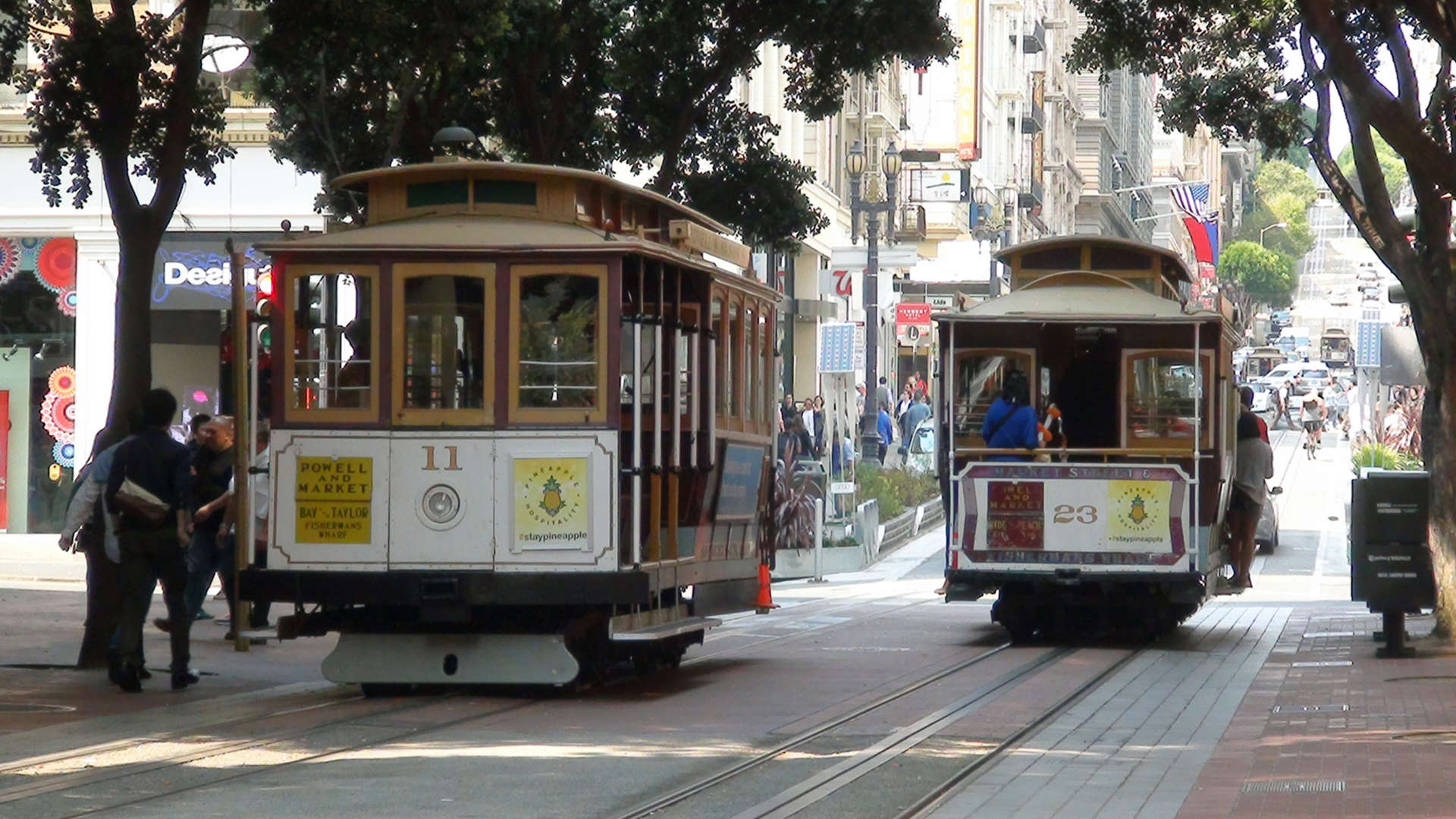 Dinner in Chinatown
In the largest Chinatown outside Asia you will find many traditional eateries, herbalists, souvenir shops, cocktail lounges and karaoke bars. The area starts behind the iconic Dragon's Gate and is centred on Grant Avenue and Stockton Street. This is where I love to end my day for a lovely dinner, in my favourite Hunan house for example.
Can't get enough of San Francisco?

Interested in reading more? Read this San Francisco edition of our iFly magazine!