4 x Picturesque Porto – the ideal city trip in Portugal!
The harbour town of Porto in the north of Portugal has all the ingredients for a very laid-back city trip. Even if you're on a tight budget. It offers the perfect mix of cultural highlights, friendly locals, delectable port wines and delicious local dishes. This city has it all. It's bustling, but not too busy. You won't be the only visitor, but it won't feel crowded either.
Lose your way in the winding streets
Narrow cobbled streets take you back in time. Porto is the perfect place to lose your way and find joy in the colourfully tiled houses. Besides being extremely pretty, these tiles serve an important purpose: they protect the houses against the salty humidity that is so characteristic of Porto.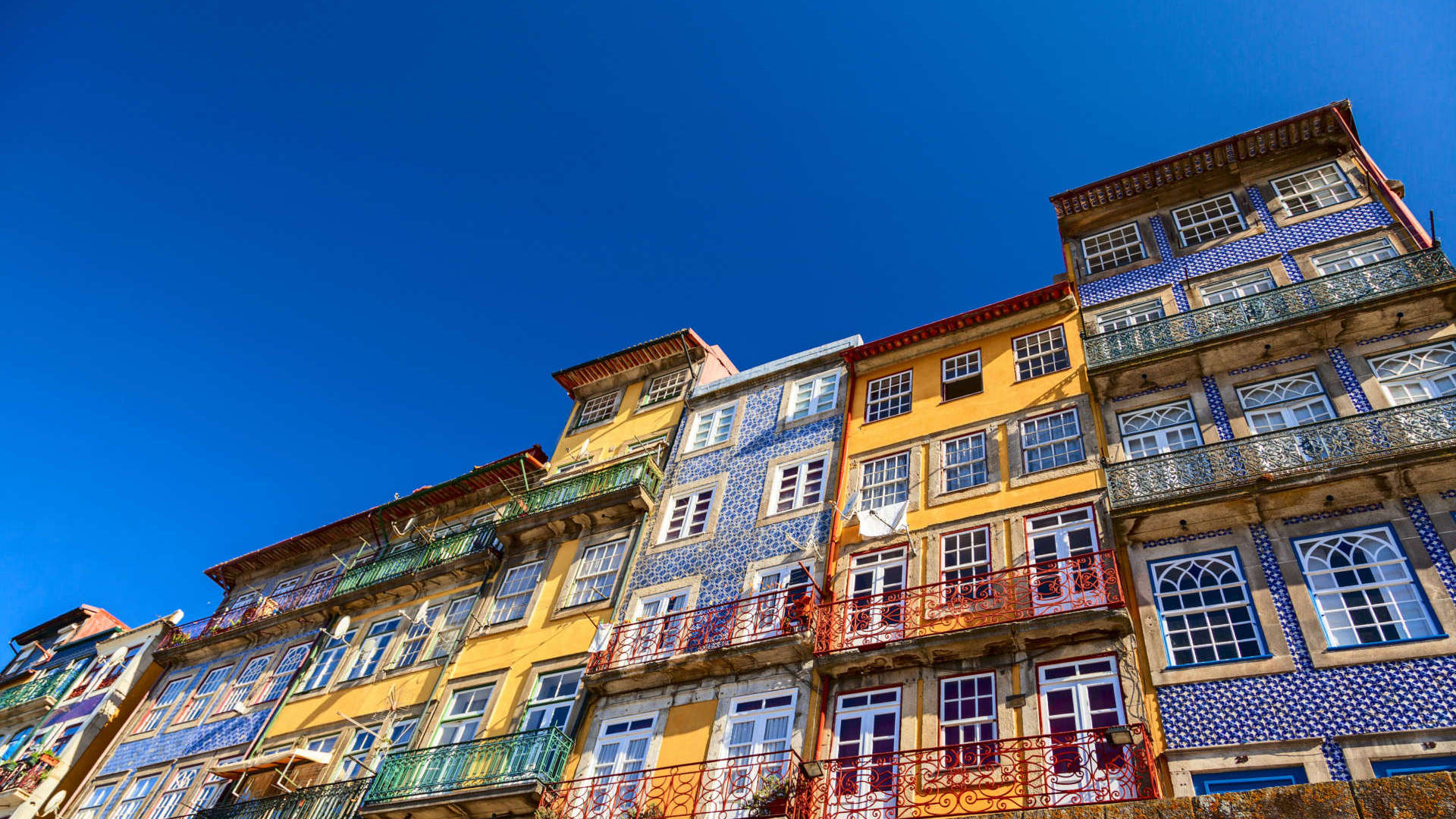 Harry Potter hotspot
If you're a Harry Potter fan, then you definitely have to visit this magical hotspot: the Livraria Lello Bookshop at No. 144, Rua das Carmelitas. The famous library stairs in the Harry Potter films originates from this bookshop, where J.K. Rowling was inspired by the glorious spiral staircase. Even if you're not a fan, it's definitely worth a visit.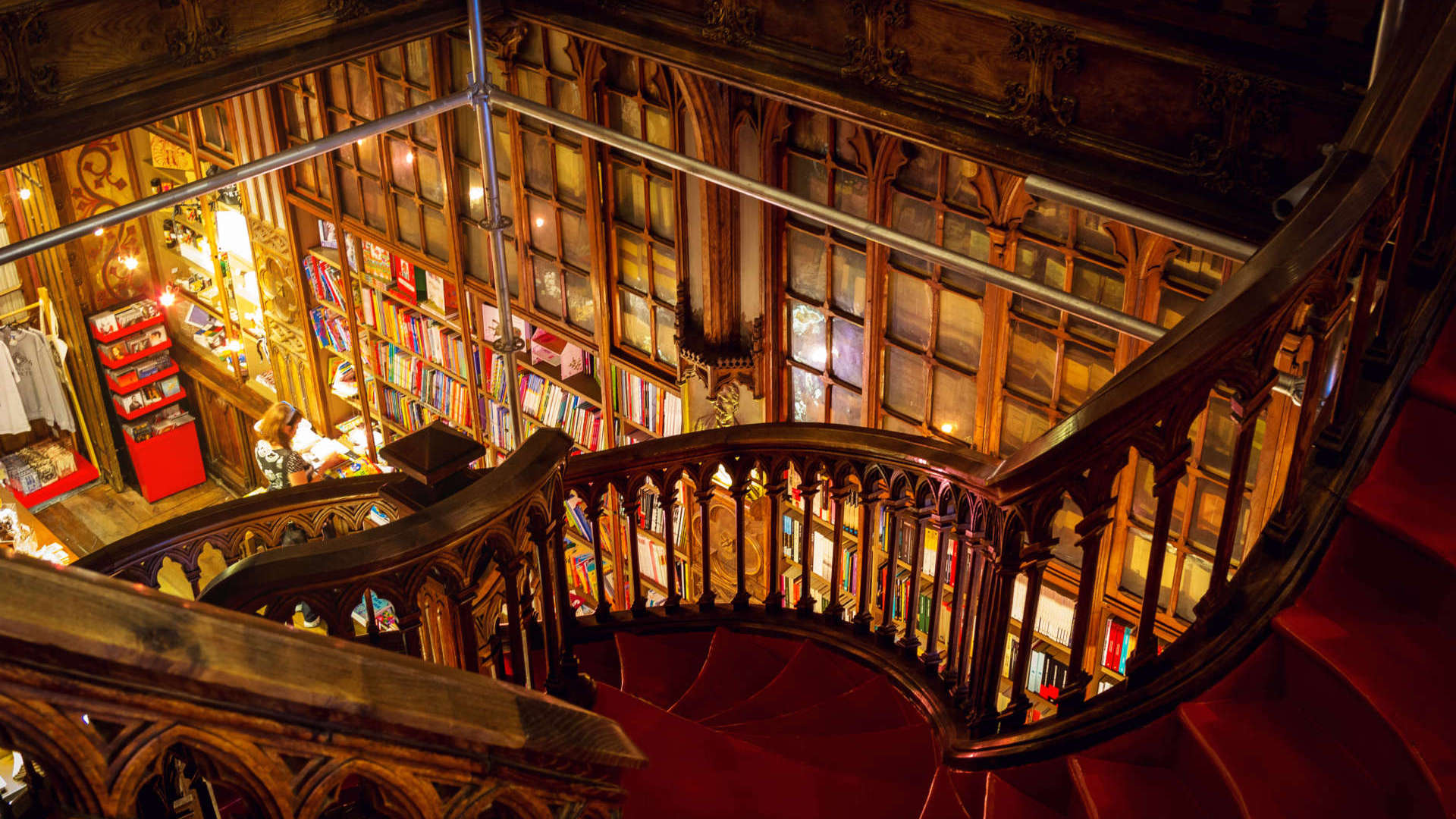 Portuguese cuisine
Porto is also a joy for food lovers; the local cuisine is not only delicious, but also very affordable! The centre of Porto is full of small restaurants – some well hidden – where you can savour wonderful, reasonably priced food. There's plenty of fish, naturally, but you might also like to try the hefty local specialty Franceshina (a Portuguese toasted sandwich with meat in a spicy sauce). After a long day's ambling, take the weight off your feet and order some petiscos, the Portuguese version of tapas. Discover the country's delightfully fresh Vinho Verde (with its greenish tint and light touch), or opt for something with more body, such as the wine the city is renowned for: port.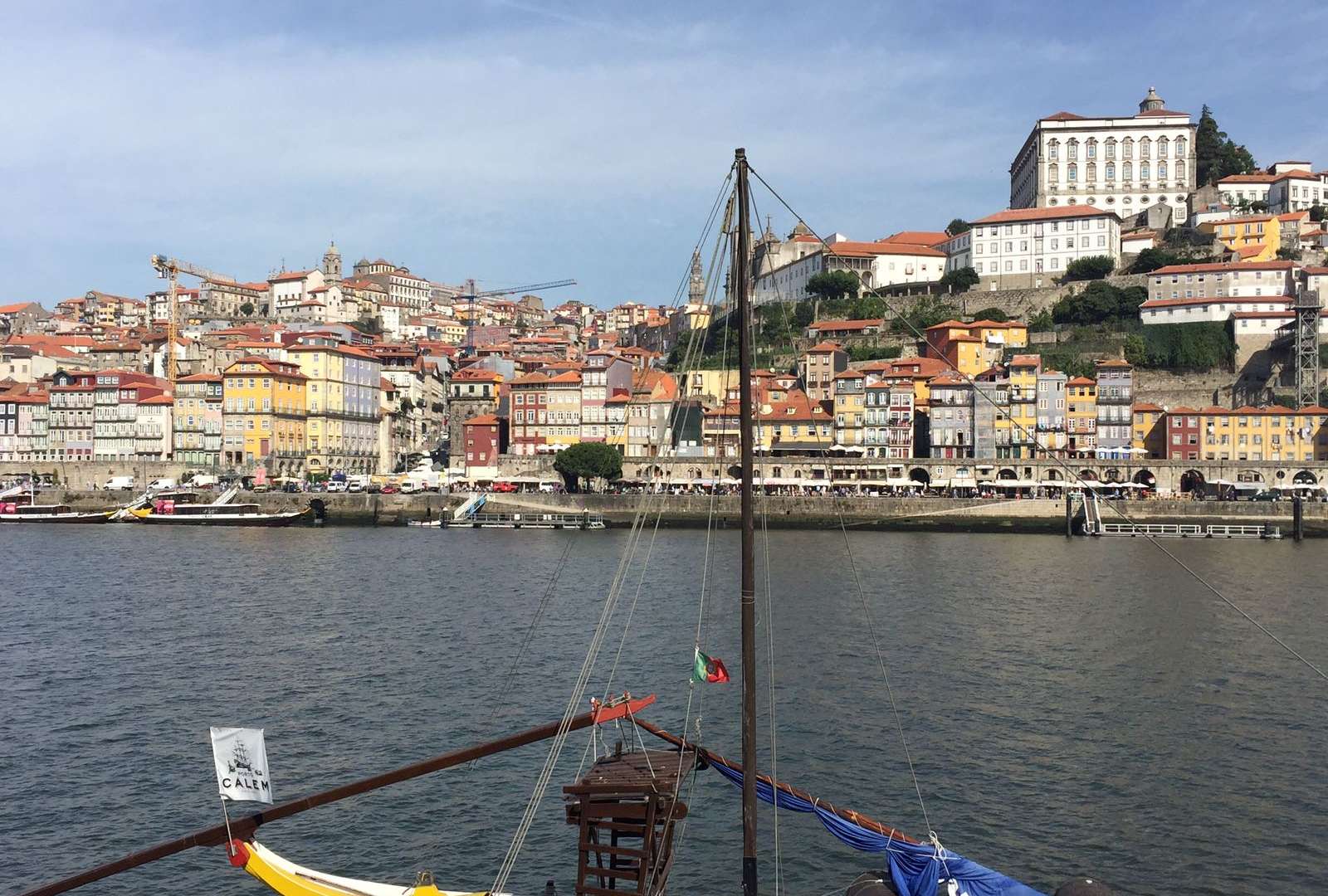 Port wine
A wine tasting is, of course, not something you would want to miss in the land of port. Port can be tasted at one of the port lodges on the other side of the river. Don't forget to buy a bottle of your favourite port to enjoy at home!
Nightlife
If you fancy a dance, or would like to mix with the locals, Porto has numerous friendly little bars, some of which have dancing too. A famous street is Galeria de Paris and one of my favourite bars, Casa do Livra, is situated here at No. 85. I guarantee you'll have an unforgettable night, dancing with a fresh cocktail in your hand in an authentic library!
If you have time to spare, I recommend you rent a car and explore the area around Porto. And perhaps take a surfing lesson at one of Portugal's top surf spots.
If you would like more travel tips, please visit my travel blog at worldtraveladdictblog.com.