5 tips for more relaxed travel with children
Let's be brutally honest, there are very few people who look forward to spending many hours aboard an aircraft with their children. If they're out there, I've never met them. In fact, most parents loathe the idea, which is unfortunate, because there are certainly ways to make it less stressful. The following 6 tips will help reduce tension, making your flight a lot more relaxed.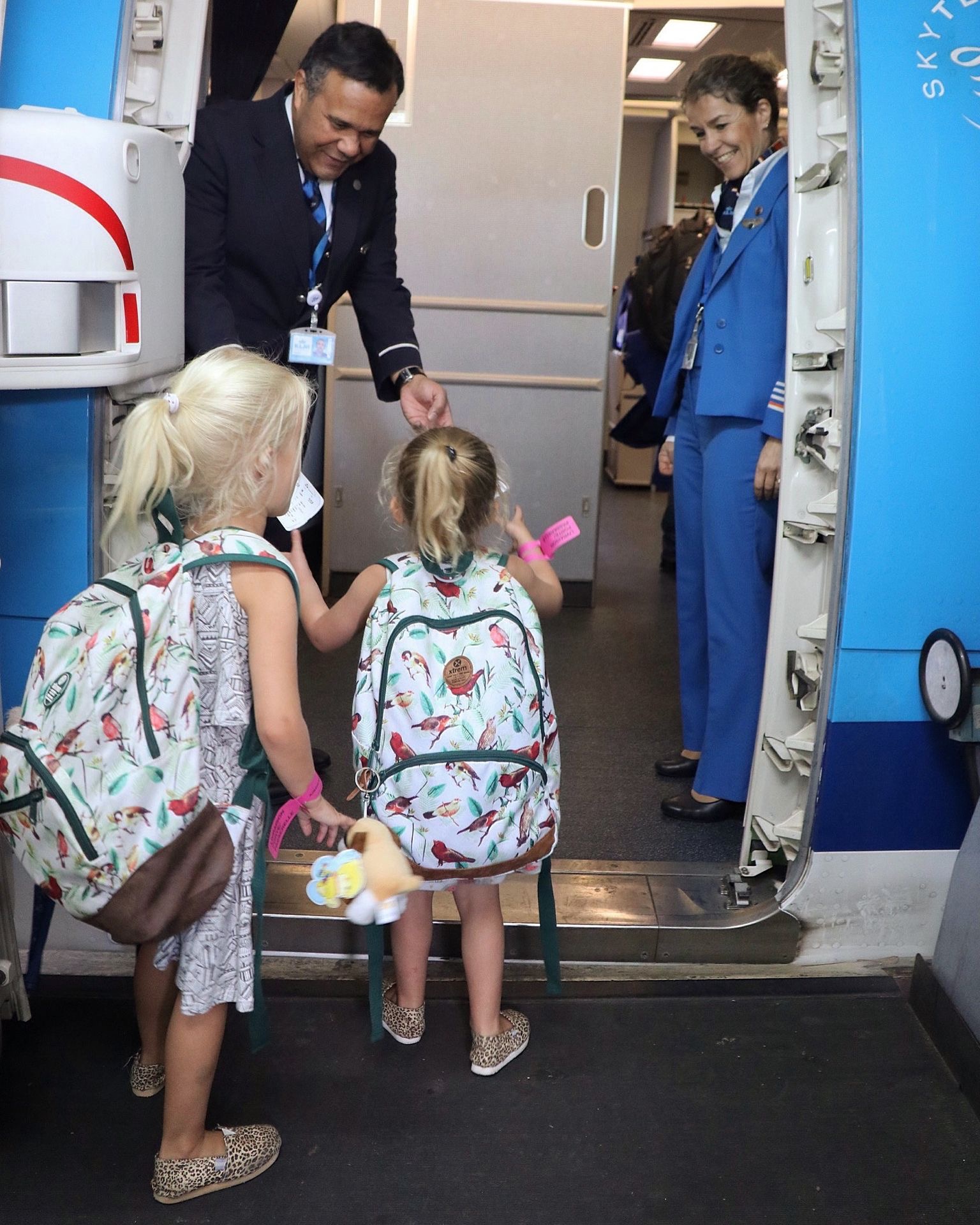 Tip 1:
Don't worry about tomorrow
During my flight from San Francisco to Amsterdam, I met a friendly young couple who were re-emigrating to the Netherlands with their six-month-old son. They hadn't really been worried about the move itself, but had dreaded the upcoming flight with their son. The boy's mother has suffered from a stomach ache all week just thinking about it. Once they were on board, however, everything went so smoothly that she was angry with herself for having been so stressed that she couldn't really enjoy their last week in America.
Do you worry about flying with your child(ren)? Try to work out what's causing your worries. What's the main source of concern? What needs to happen to take those worries away? Could the negative obstacle be turned into a positive challenge? If you manage to turn things around, the perspective changes in your mind and you may even look forward to the upcoming flight!
Extra tip: Bear in mind that many, many parents have been crisscrossing the globe with their children for decades. So it's not something new or strange or difficult. Once you've stamped this into your brain and have full control of your parental emotions, you'll notice that your kids will also start picking up your new vibe. And relaxed parents mean relaxed kids.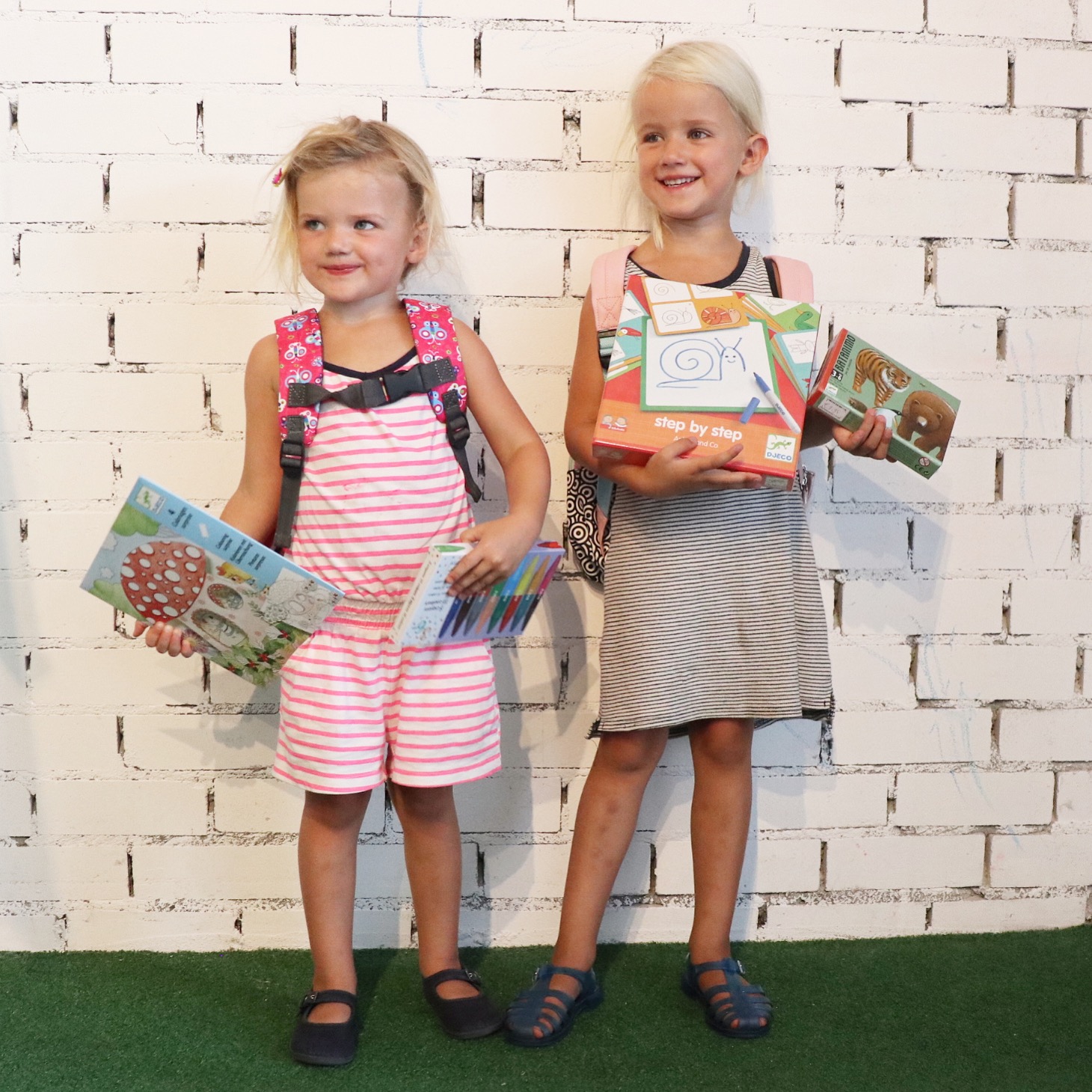 Tip 2:
Thorough preparation is half the work
KLM's inflight entertainment system may provide many hours of viewing and listening enjoyment, but variety is the spice of life and the key to making time pass more quickly. Our most recent flights (and long drives) were very pleasant and flew by, mainly because we took along this wonderful product: Djeco's mosaic-by-numbers with stickers!
It really is ideal. A fun activity without any mess, improving your child's fine motor skills and letting them feel good about themselves (you really can't go wrong), while you end up with of a wonderful handmade poster, which you can use as a gift or add to the collection on your fridge.
After our encounter with this fun product, I went in search of other mess-free, fun-and-games that could be played on board. I soon discovered that there's lots of great stuff out there, you just need to go out and find it. The Djeco brand is our big favourite at the moment. They offer all sorts of crafts packages and games that easily fit into a kid's rucksack. If you live in the Netherlands, head out to Kinderwarenhuis and Café Lievelingetjes in Lisse before your trip. They stock almost the entire Djeco collection, plus a whole lot more, ensuring that you'll step on board fully prepared for a fun flight. In fact, I bet you'll find yourself enjoying the games and activities, because there are options for all ages. And if you don't have time to head out to a shop, you can always order articles online. Before you know it, you'll be looking forward to that (endless) flight or drive!
Tip 3:
Less is so much more
Considering the above, you may be slightly surprised by my third tip, which is to schlepp/haul/drag along as little hand baggage as possible. You really should only take essentials along on board, which includes:
Entertainment for the kids (but not an entire arcade!);
A magazine for yourself (you won't get round to those four books);
Passports and other necessary travel documents;
Your purse or wallet;
Your phone and charger;
Toothbrushes and toothpaste;
Deodorant (roll-on)
Something to chew on, reducing pressure on ears (sweets or pacifier);
Anything you yourself find essential (which may be totally alien to me).
Just. Don't. Take. Along. Too. Much.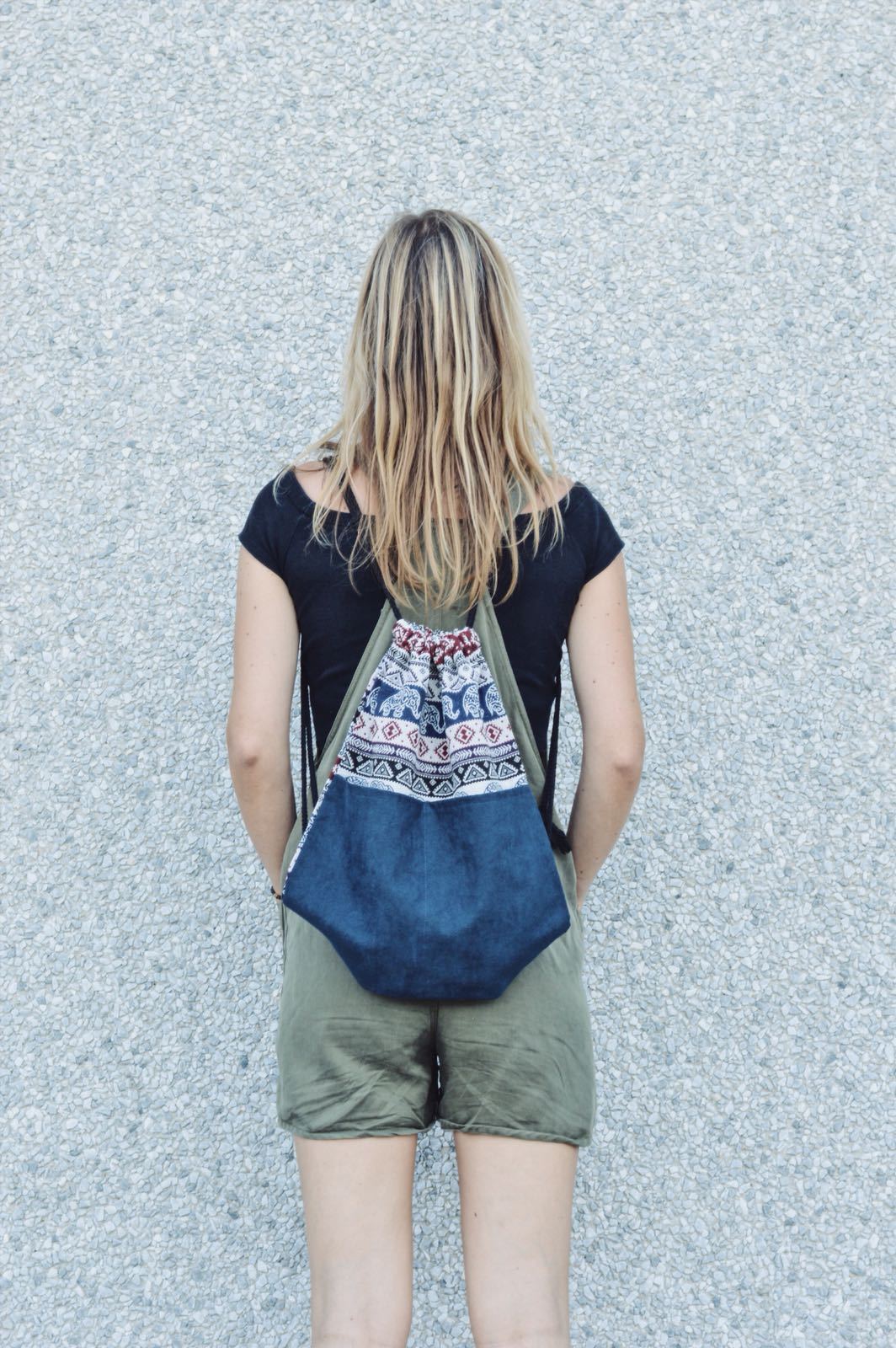 Extra tip: Sort your stuff into separate smaller bags before packing it in your hand baggage. This stops stuff from roaming around your bag and keeps things a lot more organised. Makeup bags en pens cases are ideal for this, or even just a plastic bag within your bag can be really handy. For instance, if you want to take along clean set of clothes. This Festi Bag by Elves + Wolves is very handy for this and it ensures you also have a fun bag to use when you get to your destination.
Tip 4:
Don't be scared to ask
If you have friends or acquaintances with young kids or if you know a cabin attendant, why not ask them to share their experiences and top tips for a relaxed flight? People often enjoy sharing their advice and experiences.
Tip 5:
Try to enjoy your quality time on board
It's possible that a little thundercloud may form in your head during the flight. We're all human, which means emotions come and go. And of course this includes negative thoughts. You should be ready to accept these thoughts and feelings. Maybe ask yourself whether the thing that's annoying you is really as bad as you think it is. Is there a good reason for letting it annoy you? Is it helping you in any way? There's a good chance the answer to all these questions is "no". Try to stop complaining and go in search of a solution and positive thoughts. For instance: When else do you get a chance to spend so much time together? Almost never, right? When you're on board, you don't get any messages on your phone. Being aboard a plane presents an ideal opportunity to spend some real quality time together. Meanwhile, the plane is bringing you to a superb destination, where you're probably going to have a wonderful holiday. The flight is all part of the game!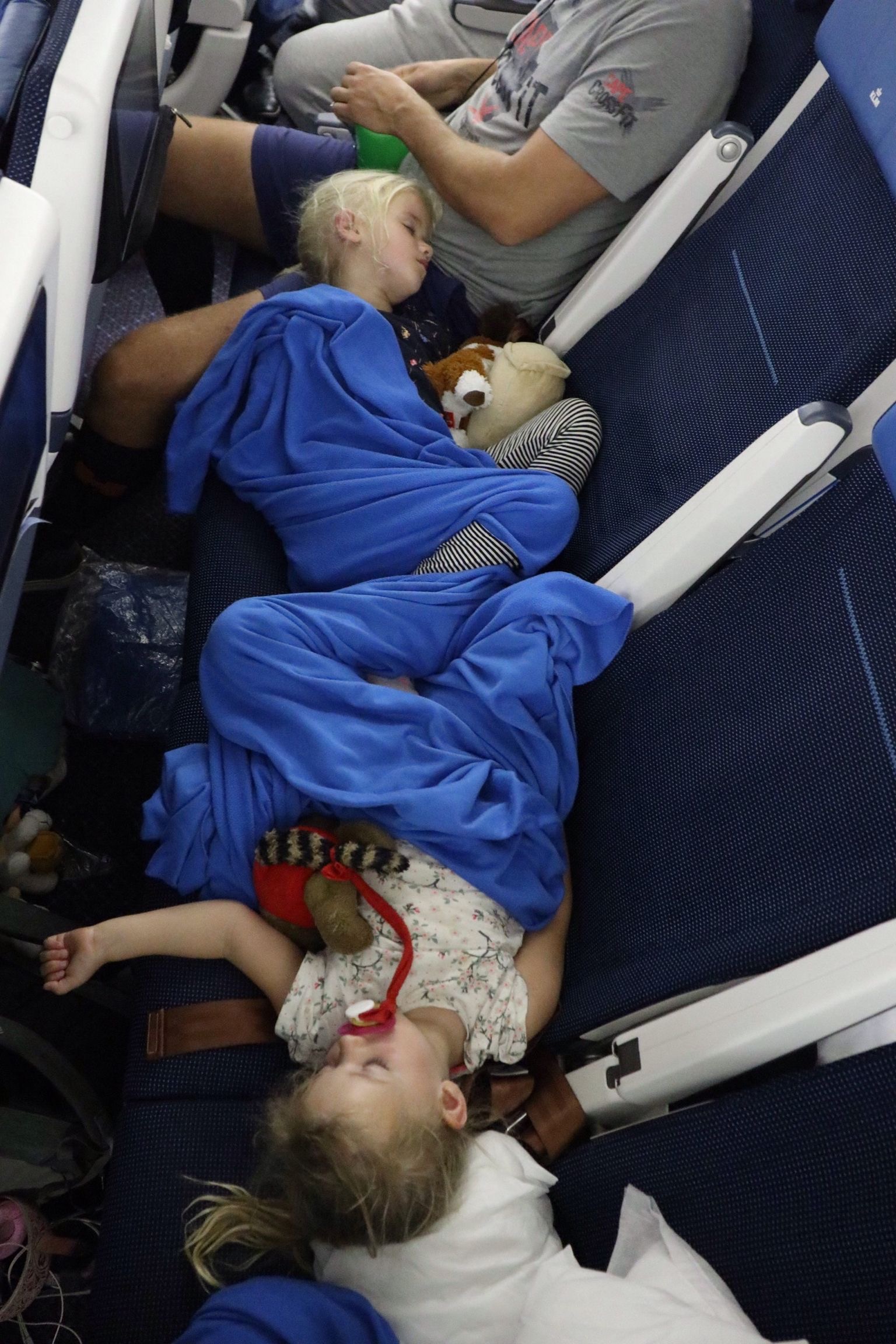 Don't forget to have fun, even though it can be a challenge at times.
Hopefully these tips will help reduce your stress when travelling. Maybe you'll even start looking forward to flights with your kids. If not, why not pretend you're having a good time, thereby setting a great example for your kids and your partner. I may even throw in an Oscar for your acting abilities. And a guarantee for a long and happy life with your family. Because if you can get through this, you can get through almost anything!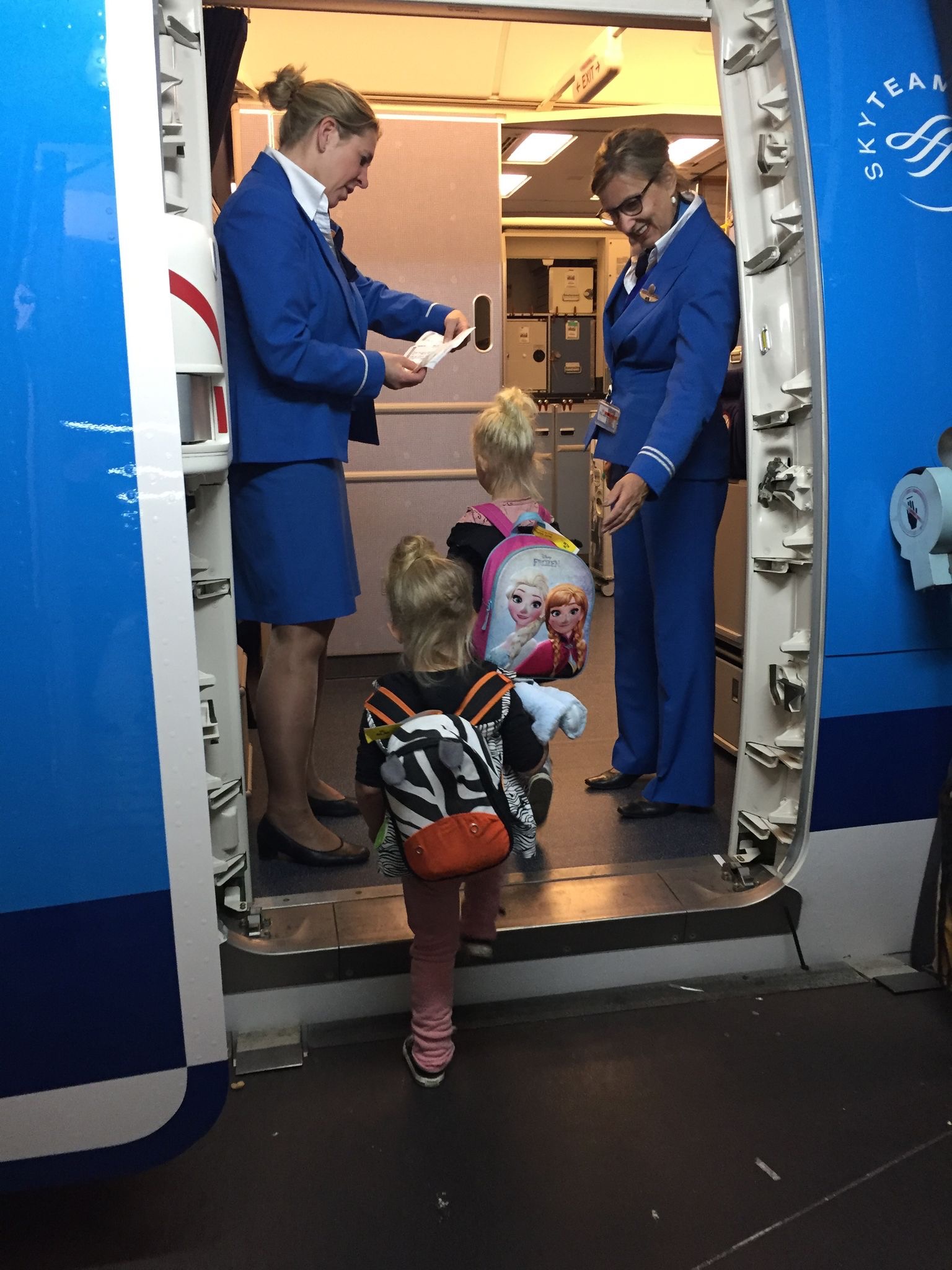 Bon voyage and best wishes!
PS: If you'd like to see more of our local and international adventures, why not follow us on Instagram: @theflyingdutchfamily and MOMspiration.nl.