5 Top Tips | How To Survive An Intercontinental Flight With (Young) Kids!
Okay, let's play a game. Close your eyes. Now DREAM BIG. Imagine yourself at your dream destination. What is it like? What local delicacies are on the menu? What awesome activities for kids does your dream destination offer? What is the local language? Which season is ideal for a visit?
Got it? Can you see it? Can you smell it? Do you feel butterflies in your stomach?
What's holding you back? Why haven't you booked that ticket yet?
If your main gripe revolves around flying long-distance with kids, then this blog is for you, because I hope to take away some of your doubts by giving 5 Survival Tips For Intercontinental Travel With Kids. I speak from experience, so I hope you'll be itching to make plans by the time you reach the end of this blog!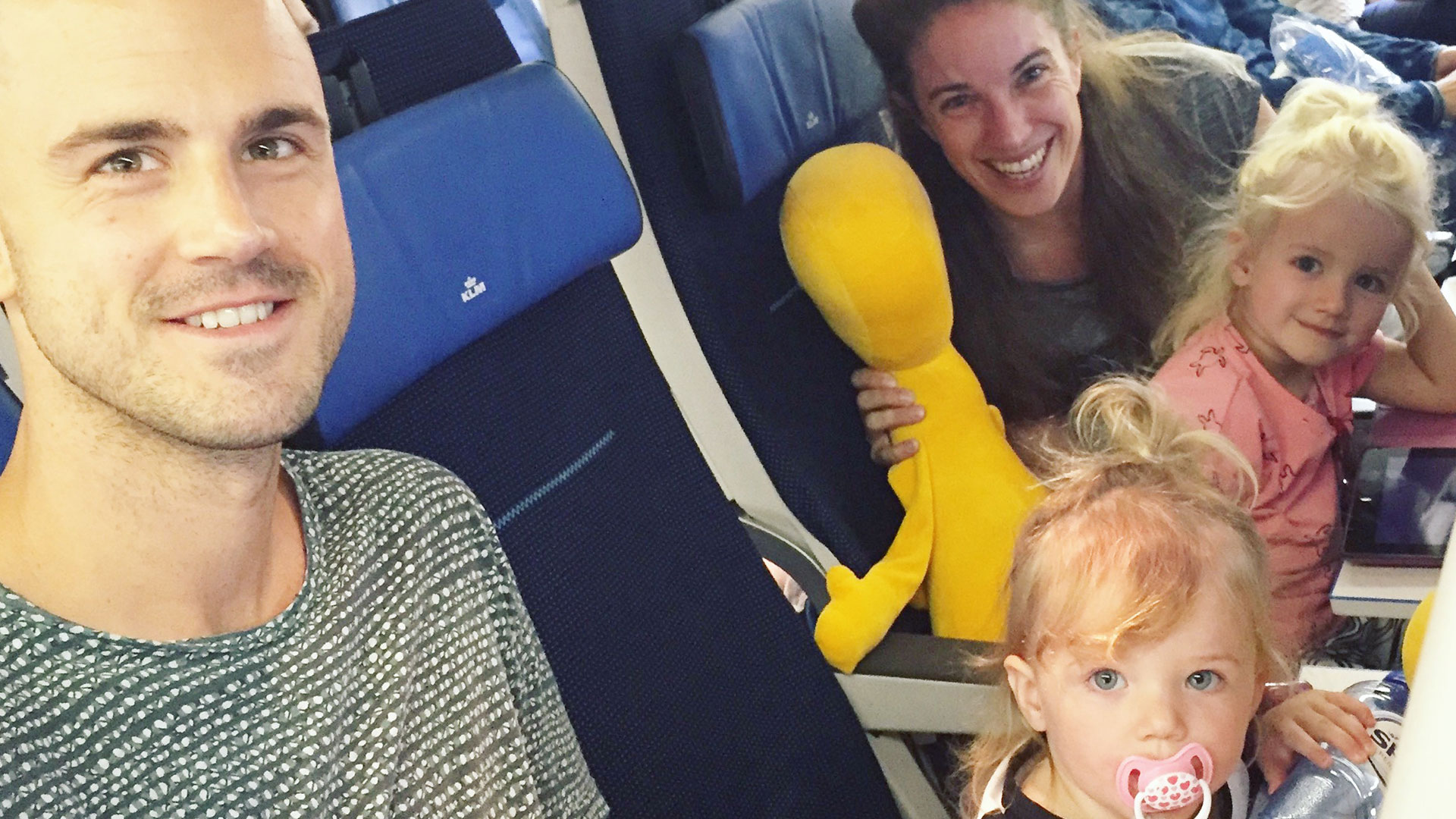 Survival Tip 1: Be well prepared
Other parents advised us to give the kids a gift every hour during the flight. To be honest, we found this a bit materialistic and a form of bribery. As an alternative, we made list of games that require little to no materials: I Spy With My Little Eye, Animal Noises, Charades, Pictionary, Broken Telephone, making up stories/rhymes and so on.
Of course you're not going to be able to keep this up for 10 hours, so make sure you take along toys and books that you know will keep them entertained for a while.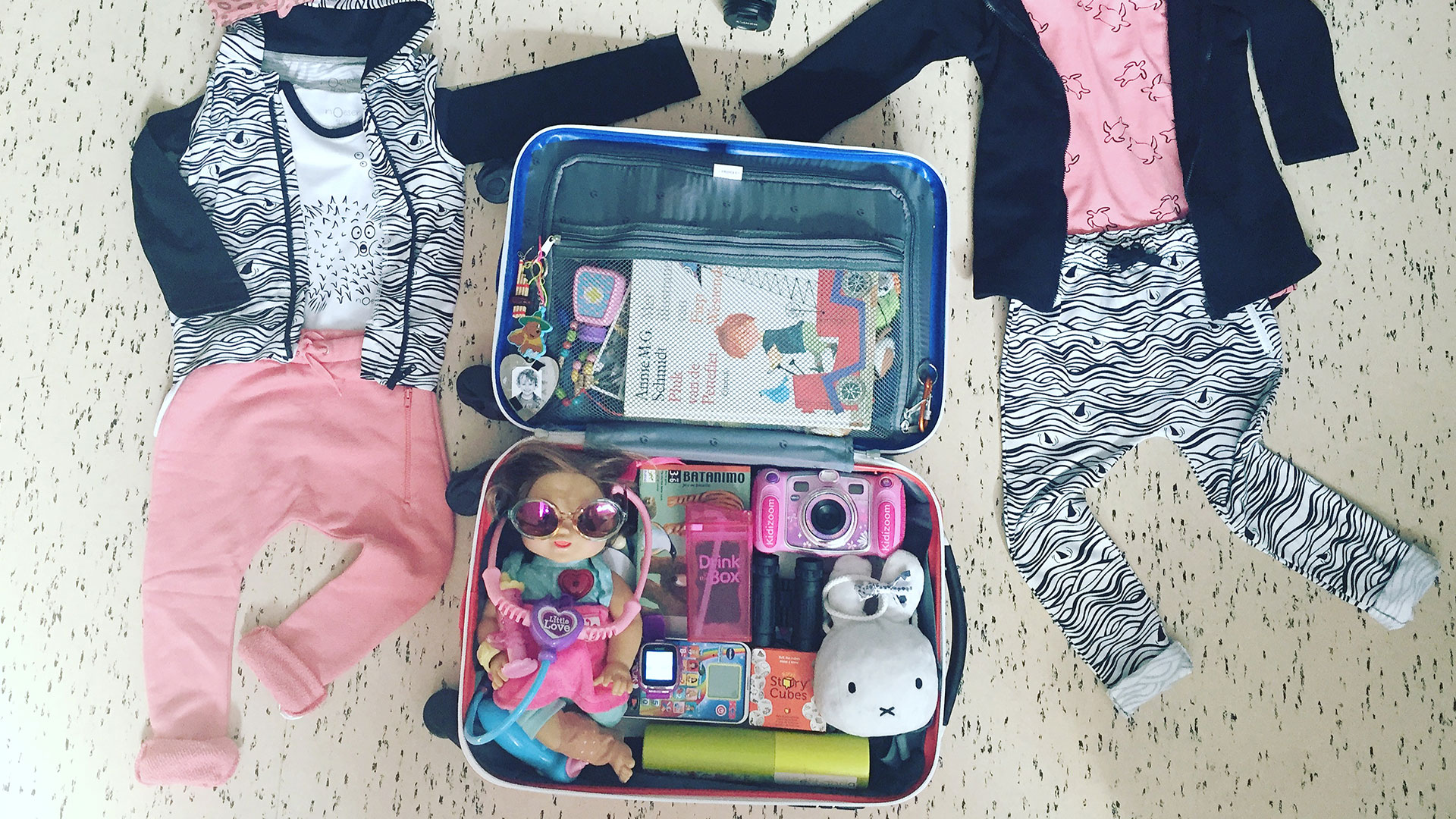 And then there's KLM's Inflight Entertainment system, which has fun films (Hooray for Bluey!) and games for all ages. Kids also get a KLM surprise package. The "KLM Crew Member" badge was a huge hit with our daughters Jools and Pippa on our flight from Amsterdam to Cape Town. Pippa was even allowed to help stewardess Melissa hand out the hot towels.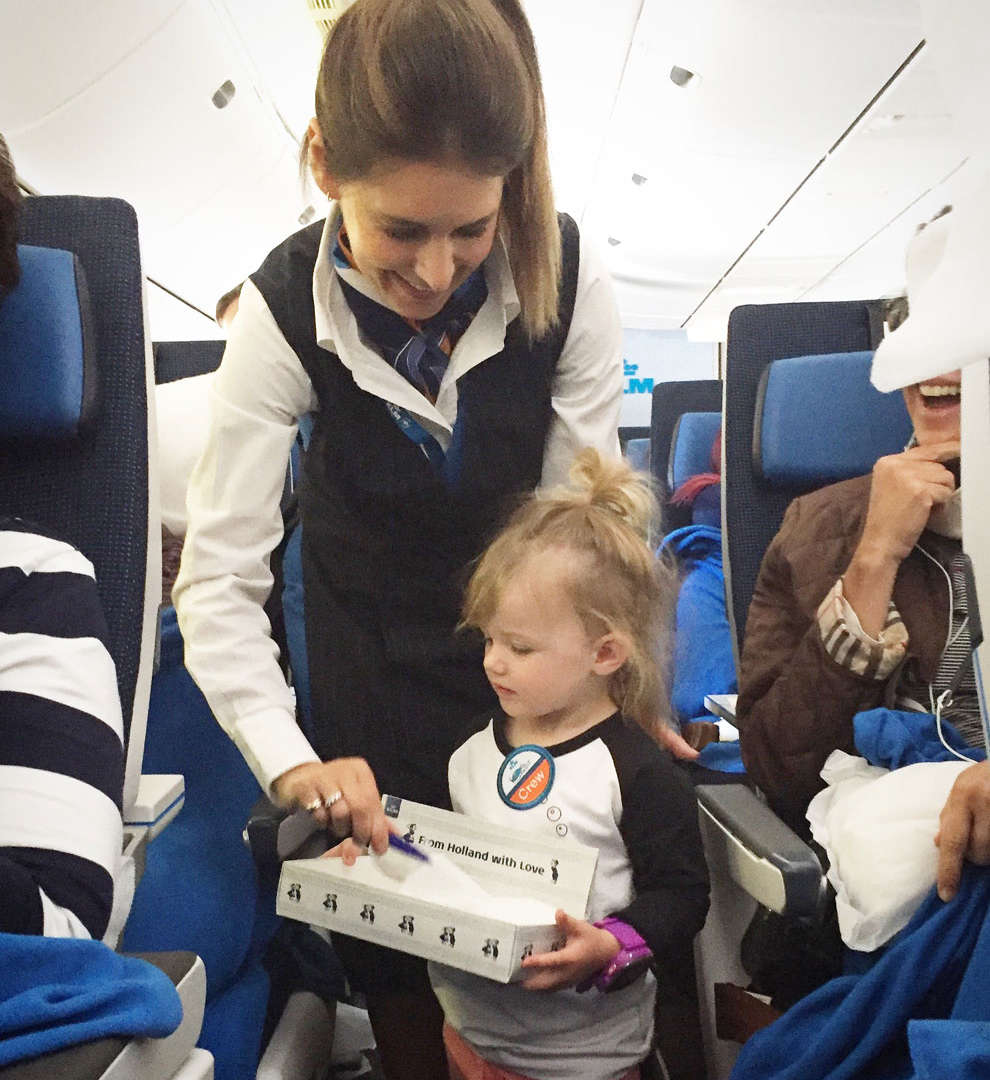 Survival Tip 2: No stress
Kids are a bit like animals in that they immediately feel when your behavior changes. If you're feeling stressed, you can't expect your children to be relaxed. Yes, the flight will be long, and no, you won't have much legroom for quite a few hours, but it is what it is. Keep reminding yourself that there will be a fantastic holiday at the end of it all! So, moms and dads, suck it up and keep smiling! Also at each other. That's a bonus tip.
Survival Tip 3: Make new friends
"Time flies when you're having fun" – with new friends. There are always other kids on your flight who would enjoy playing together. While the kids are playing, you can chat with the parents, which will help take your mind off the flight for an hour or so.
Fun fact: When we were visiting the Two Oceans Aquarium in Cape Town, Jools and Pippa ran into one of the friends they had made on board.
Survival Tip 4: Go a little crazy
Sorry, sorry, sorry, fellow passengers on our flight, but the kids needed to blow off some steam. Playing Hide & Seek aboard a plane proved to be a hilarious experience for Jools, Pippa and their new friend.
Survival Tip 5: Work in shifts
If you're travelling as a family, give each other some me-time occasionally, a break from your duties as full-time entertainer. This allows you to recharge your batteries for Game No. 4347 and to keep coming up with sweet and gentle answers to the eternal question: "Are we nearly there yet?"
No, darling, we still have a LONG way to go… But would you like to play KLM Memory? Should we choose a new outfit for Stewardess Barbie? Or would you like to do some colouring?
Long story short: it's never easy, but it certainly isn't the end of the world. In fact, it's often the beginning of a new world, an unforgettable adventure.
If you'd like to see how our trip from Amsterdam to Cape Town played out, watch our vlog:
Wishing you safe and pleasant travels!
Annette