6 Fun Historic Facts About KLM
I love fun facts, those things you don't necessarily need to know. They don't make you cleverer, but once you know them, you enjoy the fact that you do. And so I've collected a few fun facts about KLM to share with you. I hope they'll make you smile.
Longest versus the shortest route
KLM and subsidiary KLM Cityhopper fly directly to 162 destinations on five different continents. Did you know that Amsterdam and Brussels are only 170 km apart and that this is the shortest flight? The longest direct flight is from Amsterdam to Buenos Aires, Argentina. It will take you almost 14 hours to get there by plane. The cities that are furthest apart from each other are Amsterdam and Denpasar, Indonesia. This route is operated with a short stopover in Singapore and covers a distance of more than 12,000 km. This is almost 68 times more than our shortest flight.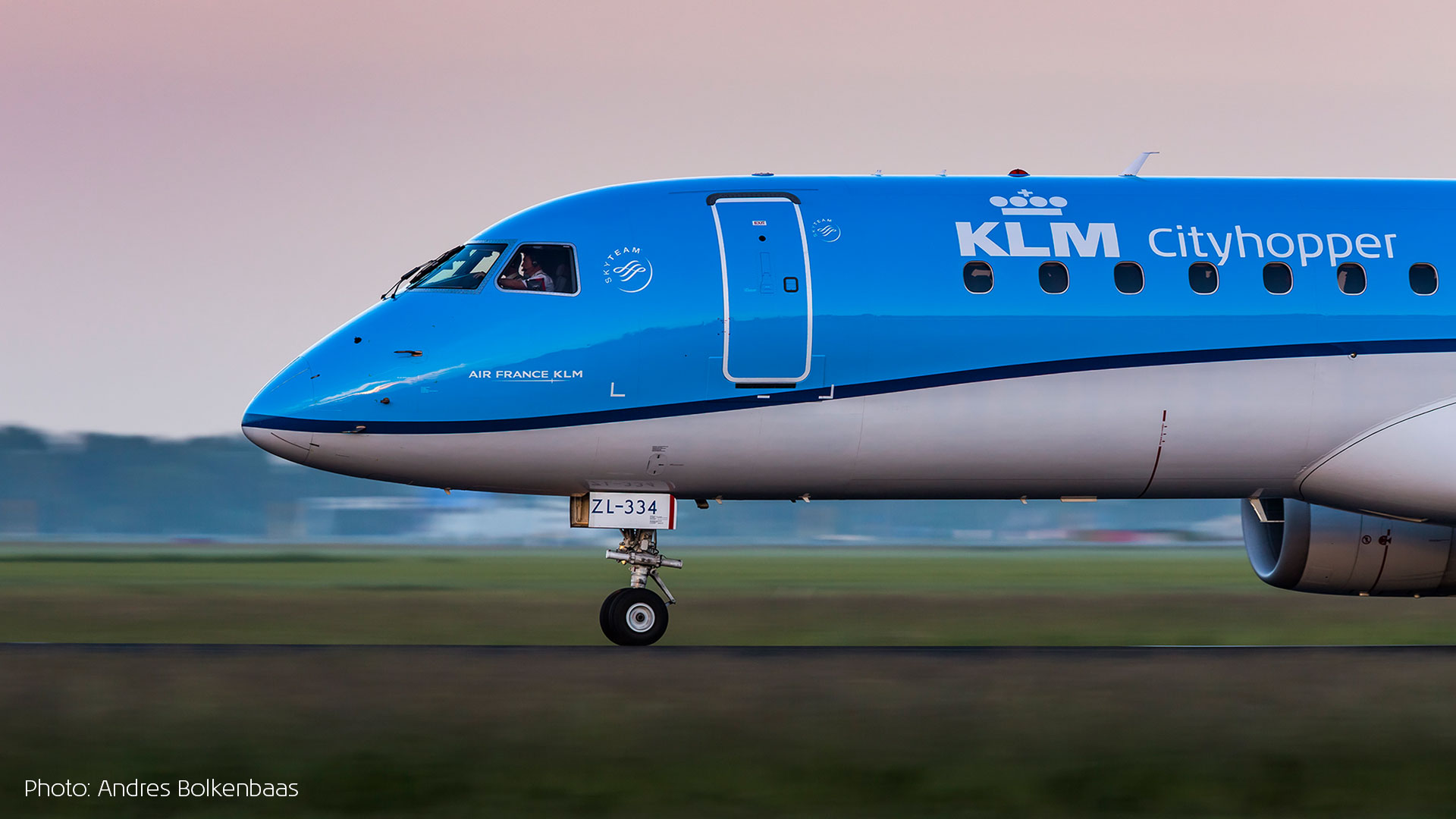 What's in a name
All our KLM aircraft have a name (Cityhopper excluded), alongside their aircraft registration number. Our A330s are named after famous city squares; our first A330 was named after De Dam in Amsterdam. The Boeing 737s are named after birds, 747s after famous cities and the 787s after flowers. And, because the environment is so high up on KLM's list of priorities, we have also named aircraft after national parks (777-300ER) and UNESCO heritage sites (777-200ER). One tiny exception at the moment is a 777, registration number PH-BQA. This bears the name of one of KLM's founders, Albert Plesman.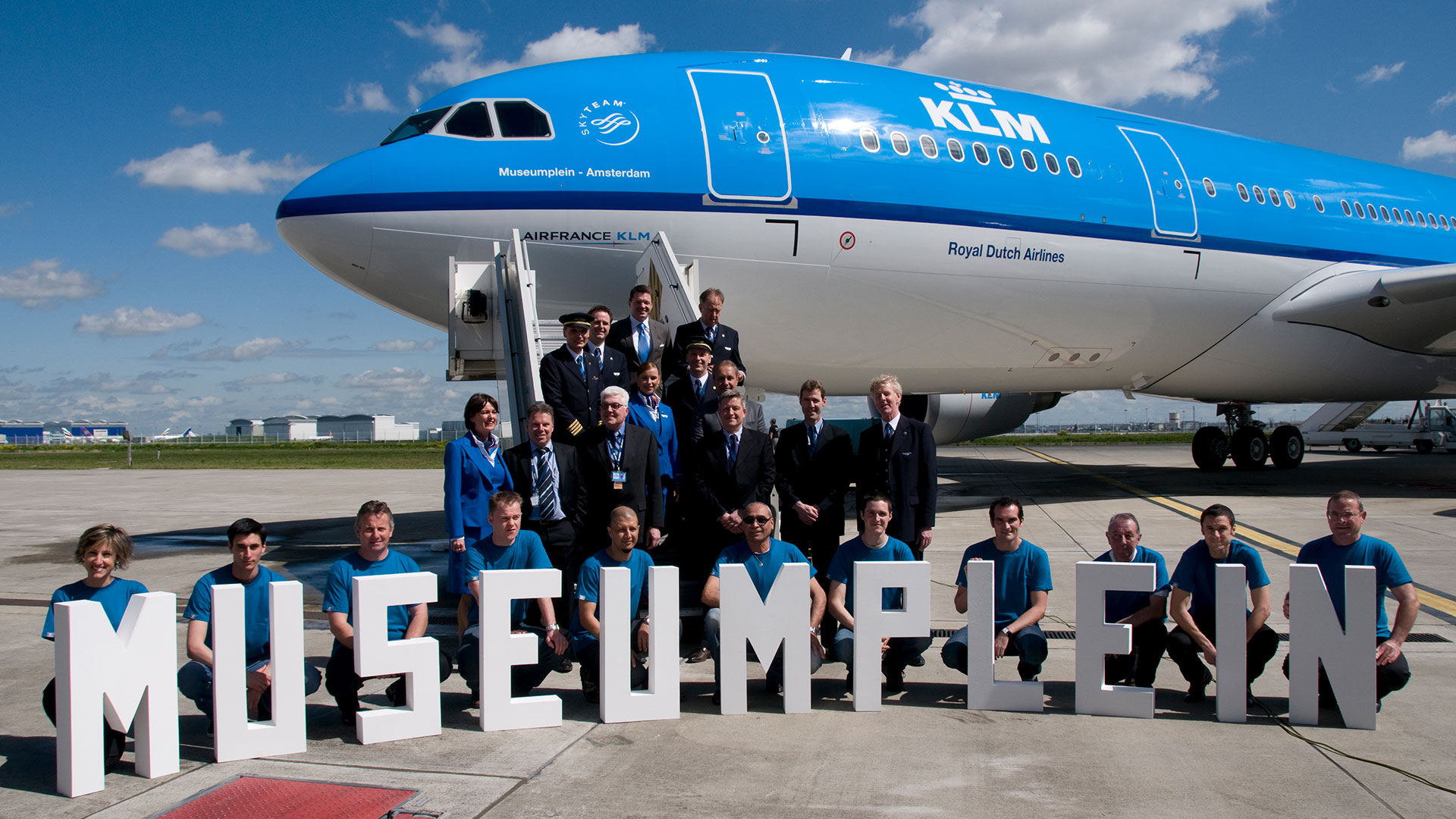 99 KLM houses
The combination of Delft Blue, Bols Holland gin, and the Netherlands' cultural heritage, has long made the little KLM houses cherished items among our World Business Class passengers living here and abroad. We already have 99 houses. On the 7th of October we will present our 100th house, a special milestone. All passengers who travel Business Class on an intercontinental flight are presented with one of our KLM Houses during the flight. But did you know that we have been giving presents to our passengers since 1952? However, it's only since our 75th anniversary that we have been making a new house every year. The houses are all miniature replicas of real buildings. Next time you walk through Amsterdam, you may well see one of these houses.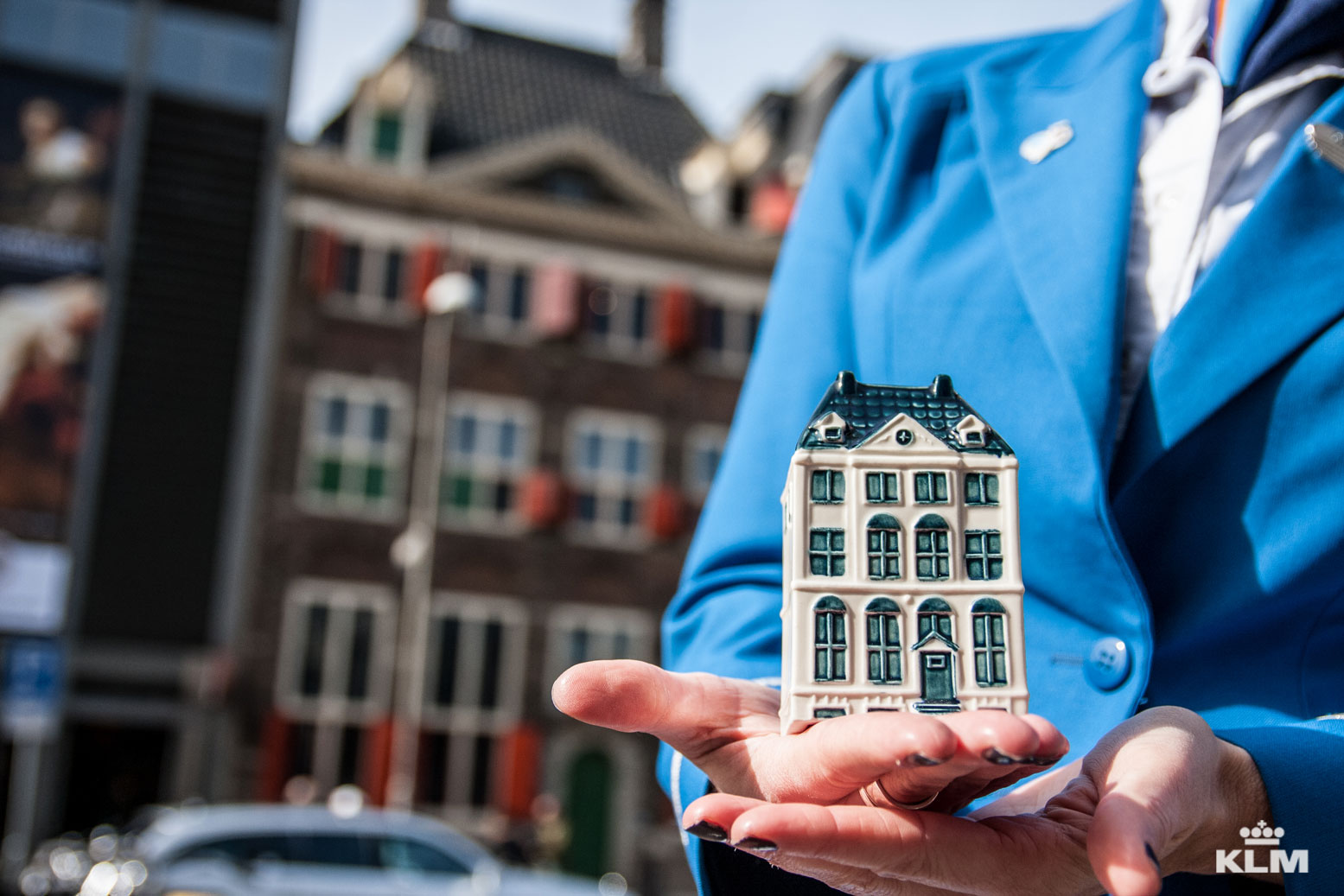 Fokker and KLM
KLM has been a major Fokker customer since the aircraft manufacturer's early years. In 2010, KLM Cityhopper had more Fokkers in service than any other airline. Since then, KLM has replaced the Fokker 100s with more fuel efficient Embraers. The Fokker 70, which was the last aircraft to be built by Fokker, flew its final flight at the end of October 2017, bringing more than 97 years of KLM Fokkers to an end. You can read more about the farewell of the fokker here.
Orange pride
What is the Netherlands' favourite colour? Orange, of course. The Royal Family's name is "Oranje", Dutch for orange, but until 2016 we had never had an orange aircraft. A picture of a Boeing 777-300ER with an orange lion on it was posted on social media in 2015 and the response was so positive that we decided to make our Photoshopped adaptation reality. Here is the "Orange Pride".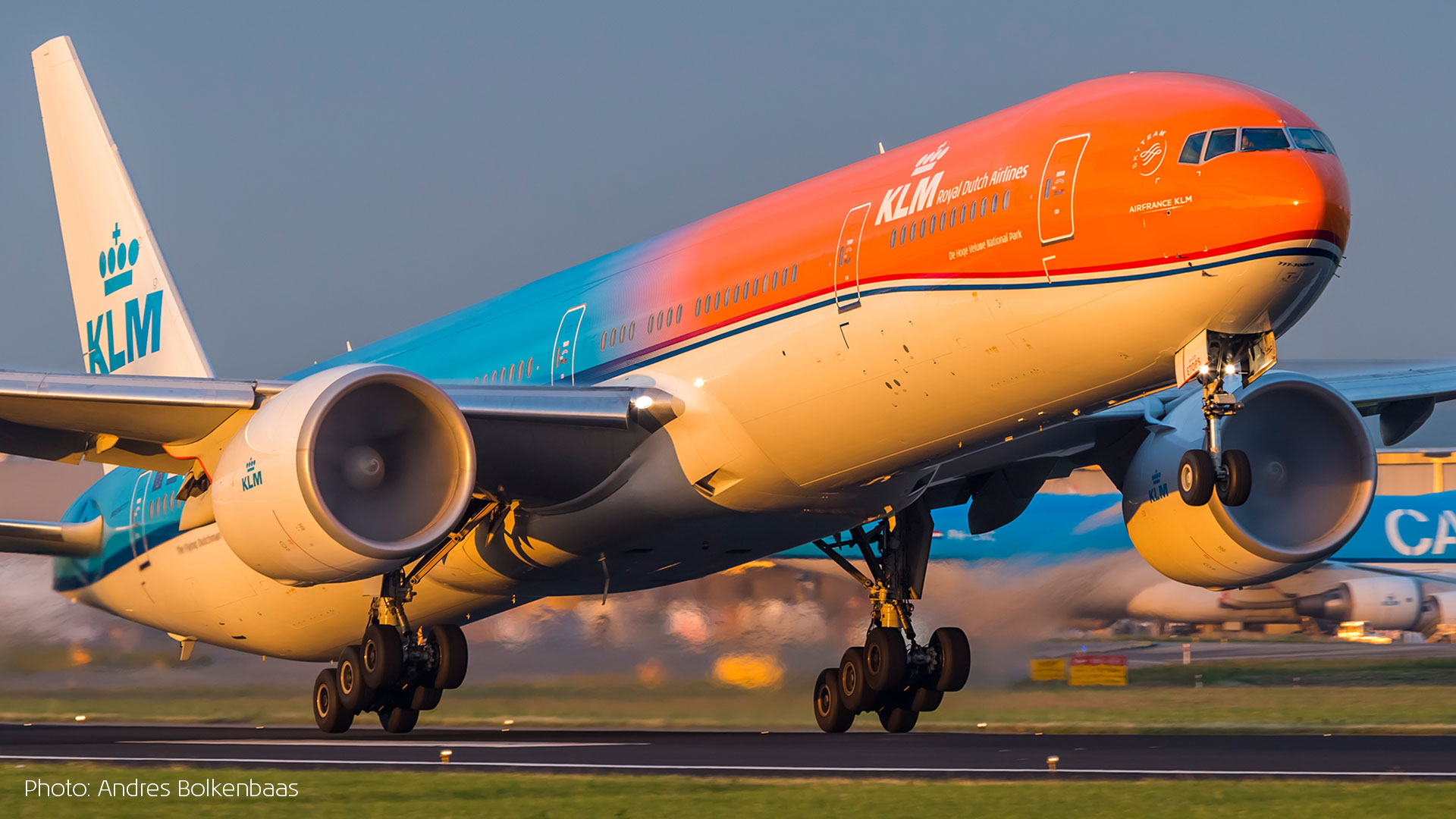 Interesting facts & figures
Have you ever wondered where a Boeing 747 is arriving from, or a particular Fokker 70? If you have the flight number, the KLM App can tell you where it departed from. But how fun it would be, and useful, if you could see from the flight number which region the flight was coming from. Boeing 737s and our KLM Cityhopper aircraft, of course, only fly within Europe. But the A330s, Dreamliners and other types… well, they fly a little further. KLM's intercontinental flight numbers contain three figures. Flights beginning with a 4 (e.g. KL422) have come from the Middle East, those starting with a 5 from Africa. If a number begins with a 6 it has come from North America and a 7 from South America and the Caribbean. Finally, flight numbers beginning with an 8 have come from Asia.
Extra fun fact
Another fun fact is that most flight numbers with uneven numbers depart from Amsterdam, while those with even numbers are the return flights to Amsterdam.
If you have any more fun facts about KLM for me, please let me know. I just can't get enough of them.