6 Red-Letter Days for Our Grand Old Lady
In my previous blog, I gave you a rundown of highlights from 2017, tracking our spectacular project to get a classic Douglas DC-4 Skymaster back into the air. We've made good progress and this time round I'd like to give you some idea of what we're looking forward to in the coming year, which is going to be very busy and exciting.
1. Remounting the engines
First thing in February, we'll be mounting the four engines back on the wings. They've been taken a part, checked, cleaned, reassembled, fully tested and shipped back to Johannesburg. The propellers have also been fully inspected and freshly painted. Once the engines are remounted, our Grand Old Lady will start looking like a proper plane again. After we've reinstalled all the flight controls, we'll start running test with the engines.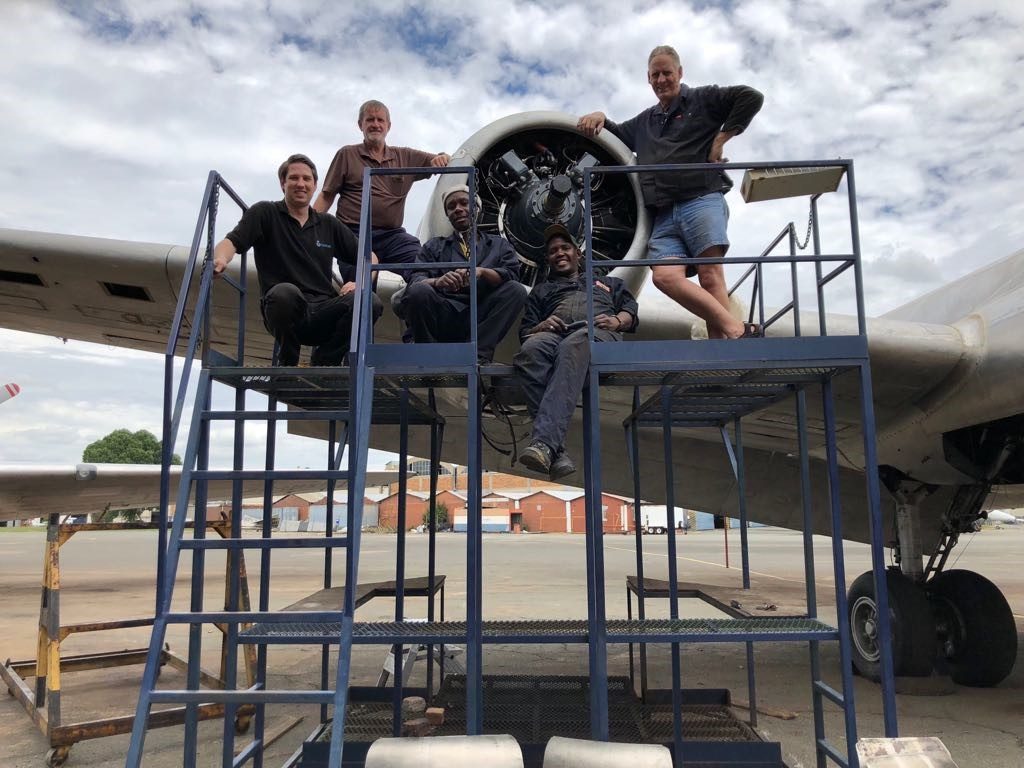 2. Fitting a totally new flight deck
Safety first means adhering to EASA regulations. Our pilots need to be able to see and avoid terrain, other airplanes and adverse weather. That means we need to present them with lots of relevant data, which is why we'll be modifying the flight deck with Garmin technology. This is going to be a very advanced cockpit, although we'll strive to retain the vintage feel. A big thank you to mapmaker Jeppessen, who have kindly offered to sponsor our navigation needs, as we'll require updated charts for every airport we're flying to.
3. Training new pilots, flight engineers and cabin crew
Without crew, the Skymaster will never roam the skies again. Pilots need a special license for every aircraft type they flight, including the Douglas DC-4. Training new crew for the DC-4 is easier said than done. There is no flight simulator for the Skymaster, which means all training must be done aboard the aircraft, making it more costly and time-consuming. Similarly, flight engineers have to practice servicing the aircraft and will have to learn how to replace an engine. That said, we are still looking for one or two flight engineers to join our stalwart Jaap…
4. Refit a totally new cabin
The cabin interior is also a challenge, because we want to offer passengers a  special travel experience, with a touch of Dutch and that vintage look and feel. The seats have to be fully reupholstered after 10 years in the South African. In fact, I'm sure I could devote a full blog to the cabin interior alone! Watch this space…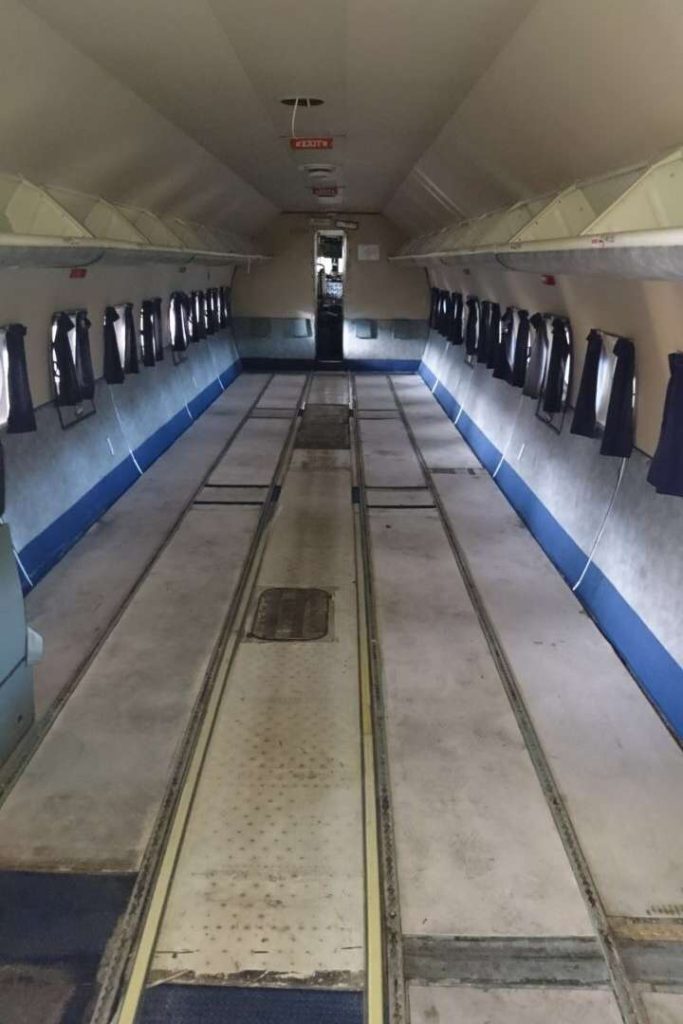 5. A fresh coat of paint
Because we'd stripped off all the paint, we had a great opportunity to update our Grand Old Lady's livery. We asked a designer to seek inspiration in the past, which led to a historical design with a modern twist. Here's a sneak preview…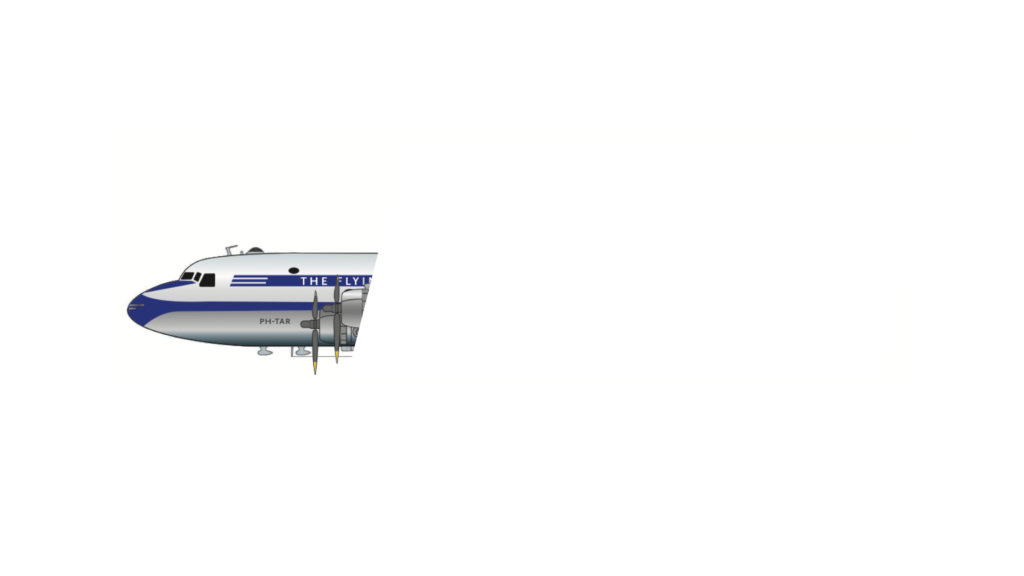 6. Fly!
I can't wait for this part of the adventure! The tour across Africa and Europe to the Netherlands is going to be amazing. And we're already looking at flights to the USA…
But there's still a lot of hard work to do. I must admit that I underestimated the amount of manual labour, organisation and administration involved in a project of this magnitude. Fortunately, I have managed to gather a great and growing team, who have supported me every step of the way!
Are you interested in reading more about the transformation of this beautiful Douglas DC-4 Skymaster, check out the Facebook page.