6 Tasteful European Cities
I love city trips! Taking in the culture, shopping, partying or simply kicking back and relaxing – all of these are excellent reasons to pack my bags. The magic of being in a different city, even if it's just a short flight away, never gets boring. My favourite thing is finding little gems in hidden alleyways and forgotten districts. That said, I'd like to share some of my delicious European discoveries with you.
Behold beautiful Barcelona
Barcelona has a piece of my heart, and I'm not they city's only victim. More and more Europeans are falling for the charms of beautiful "Barca". Is there anything better than ending a long working day, boarding a flight at Schiphol and finding yourself near the Ramblas a few hours later, raising your glass to the glories of Gaudi at the start of a laidback long-weekend?
Head out to La Caseta in the Montjuic district, which has earned the nickname "El secreto de Barcelona". The secret lies not so much in the food – which is simple, yet tasty (roast chicken and salad) – but in the breath-taking view of the city, the mountains and the sea. Get there before sundown, so that you have front-row seats to watch the changing colour of the sky as the sun sets.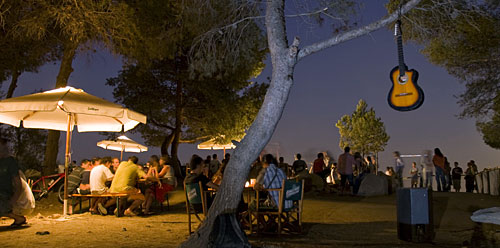 Go North like a Norwegian
Oslo is just a 90-minute flight from Amsterdam. Take along your favourite tablemates, because Oslo is synonymous with good food. The Norwegians enjoy four meals a day, with dinner invariably being followed by "kveldsmåt".
My ideal day in Oslo begins with breakfast at the super-'koselig' local chain of coffee bars Kaffebrenneriet. Have lunch at the hip and happening Aker Brygge on the harbour promenade. I have fond memories of heading out onto Oslofjord with a local chef to do some fishing. What a superb experience! One of Oslo's tastiest treats is self-caught, freshly-prepared fish.
What about "kveldsmåt"? Good question! It's like a bonus meal, and the perfect end to a great day. Do as the Norsk do and eat whatever takes your fancy: crackers, waffles, pancakes – anything goes in the land of the Vikings.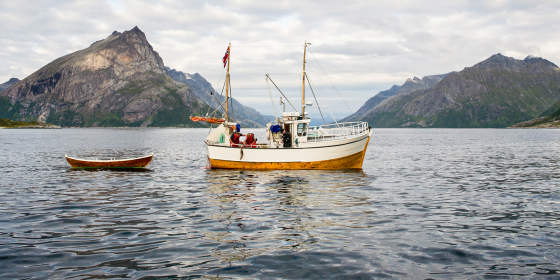 Oui-oui Paris
Let me start by confessing that I'm not much of a Francophile. Never have been, and (probably) never will be. But I certainly understand the attractions of the romantic, multicultural capital city on the Seine, just a short flight from Amsterdam. Have you ever longed for something you've never experienced? That's exactly how I longed for breakfast at a Parisian sidewalk café, under a red-and-white striped awning, sitting on a shaky chair at a wobbly table. A double espresso and a fresh croissant will give you a firm foundation for a day's people-watching as you roam the city's streets, preferably in the Le Marais district.
After your Tour de Paris, head over to La Lasagneria in the Pigalle district, a cosy restaurant run by two Italian culinary artists. Order some of their fresh antipasti and, if you have room left, fill it with their authentic lasagne. But be sure to leave some space for their terrific tiramisu. Go for the drop-dead delicious lemon variety, and you'll be hooked for life.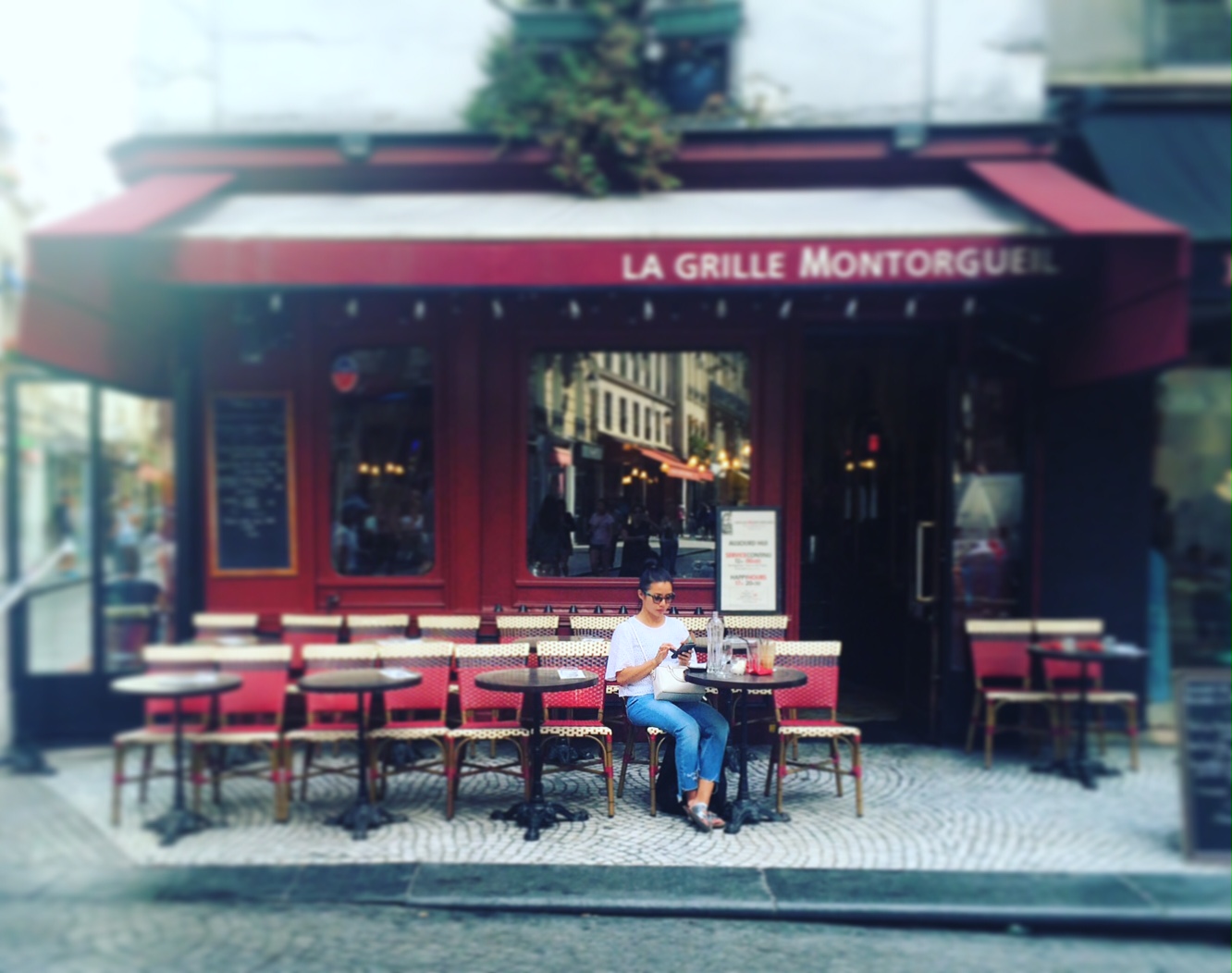 When in Rome…
I'm a sucker for Italian food, as you may have guessed. I love fresh pasta, pesto, pizza and – yes, it's worth mentioning again – tiramisu. I usually fly out to Rome on an empty stomach and invariably head home with a couple of extra kilos under my belt.
This culinary capital offers a choice of hundreds of pizzerias, ristorantes and gelaterias. These are fun, friendly and almost invariably Italian, but sometimes you want to be surprised by something different. All roads may lead to Rome, but you'll find some of the best kept secrets off the beaten track. One example is Lemongrass Gelato, where they serve real Italian ice-cream in all sorts of delightfully unusual flavour combos. One of my favourites is white chocolate with lemon grass #nomnomnom. Or head on over to the Vatican City, where you'll find a modest bistro right near the Vatican Museum that serves the most delightful Prosciutto e Melone in Rome. Enjoy the view of St. Peter's Basilica, the Vatican Library and the Pinecone Courtyard, to get some idea of the life of a pope.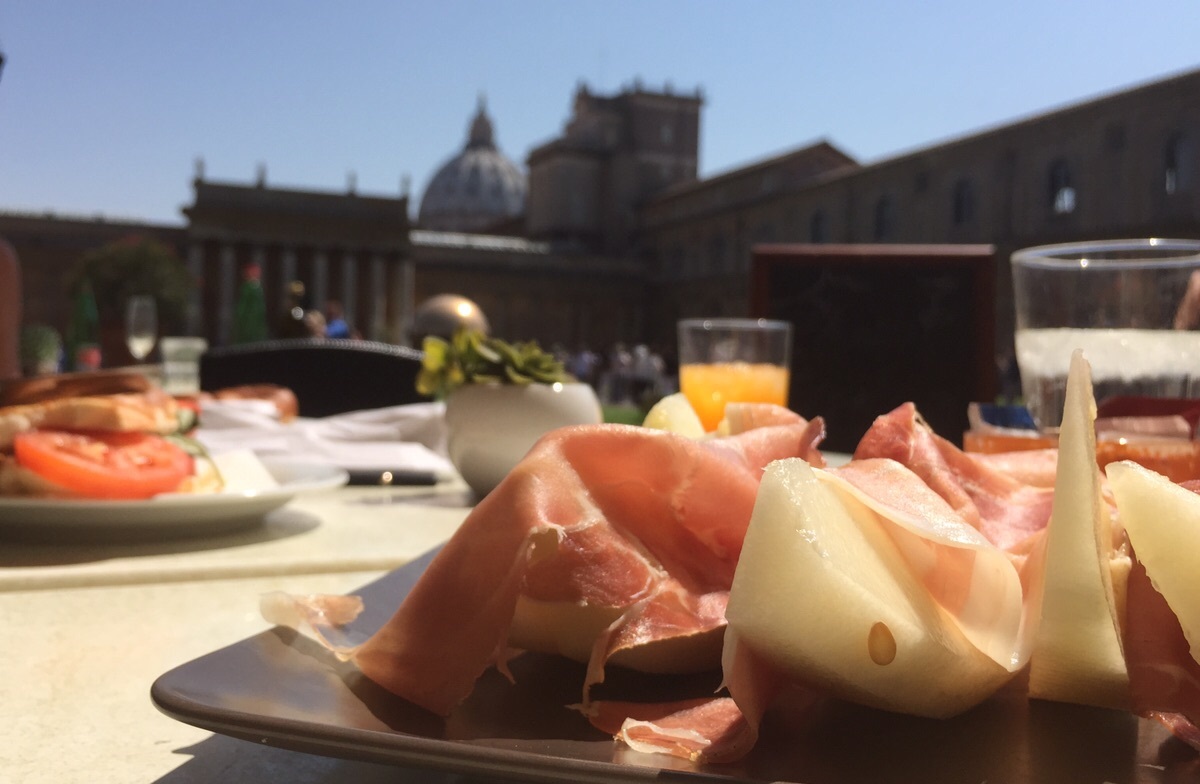 I love you Stockholm, I do
Few places surprised me more than Stockholm. Maybe because I never let my imagination go there, which meant I had no idea what to expect. And then you discover how much fun that can be. Stockholm is an authentic, laidback, creative and self-assured city. And it's certainly not only ideal for lovers of minimalist fashion and those seeking interior-design inspiration. It's also a wonderful place to eat pure, good food.
If you like places that are neither too big, nor too small, and truly original without being over-the-top, I highly recommend NOOK in the pleasant Södermalm district. The menu is Swedish with an Asian twist and offers a compact but delectable range of dishes. The artichoke hearts are a must, but I'll leave the rest up to you. And you can't go wrong, because NOOK is always absolutely right.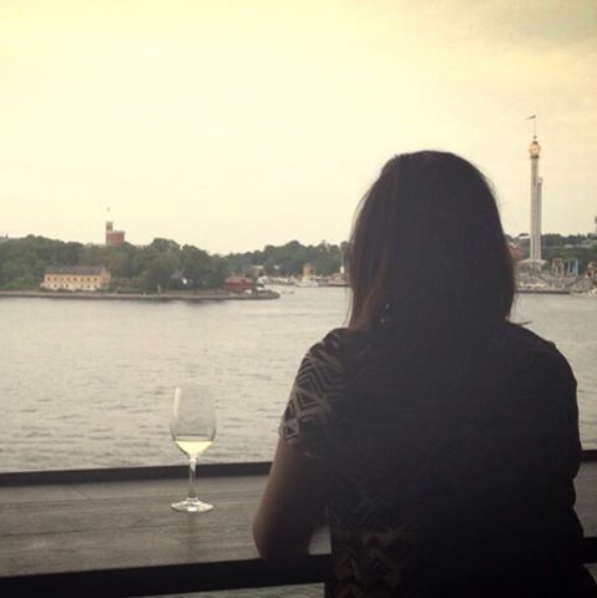 Bitte, Berlin
The Wall is long gone and the city has been reunited into a raw, free and vibrant hotbed for creativity, attracting around 30 million tourists a year. Kreuzberg, Prenzlauer Berg, Mitte and Friedrichshain offer a kaleidoscope of inspiration.
I love going on city trips in autumn, when it's still warm, but not too hot; when there's a nip in the air and a dash of brown and yellow on the leaves; when you can still sit outside at the sidewalk cafés, albeit under a blanket or heater. Berlin is the ideal place to enjoy such pleasures. The food is often rough 'n' ready – a good lentil soup with a hefty hunk of sourdough, or a hearty casserole with whatever bratwurst takes your fancy.
There are, however, also plenty of options for those with more refined tastes. If you want to go all the way and really impress your travelling companion, book a table at Tim Raue, a Michelin-starred restaurant that serves tantalising, mind-blowing fusion dishes inspired by Asian cuisine.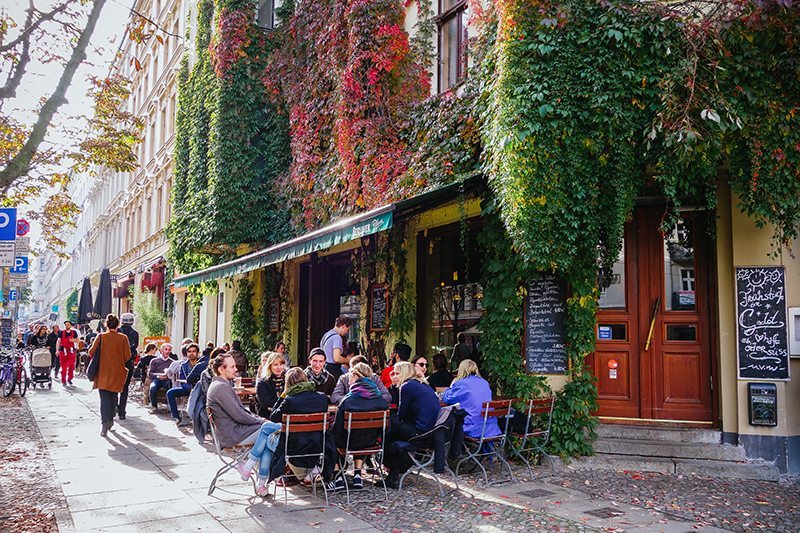 If you've worked up an appetite, you'll find more inspiration for your next nom-nom-nom city trip right here.