6 Things You Need To Know Before Flying To Cape Town
When travelling to The Mother City for the first time, there are several things that are good to know in advance. Things you may not find in the average travel guide, giving you some idea of what to expect when you reach your destination – a place that prompts love-at-first-sight among many visitors and will hopefully win your heart as well!
1 – Where are the elephants?
That was the first thing our youngest daughter Pippa asked in amazement when we disembarked from the plane in Cape Town. Although we had a good laugh about this, it isn't really a strange question, because so many visitors to (South) Africa believe they'll see wild animals roaming all over the place. Unfortunately (or perhaps fortunately), this is not the case.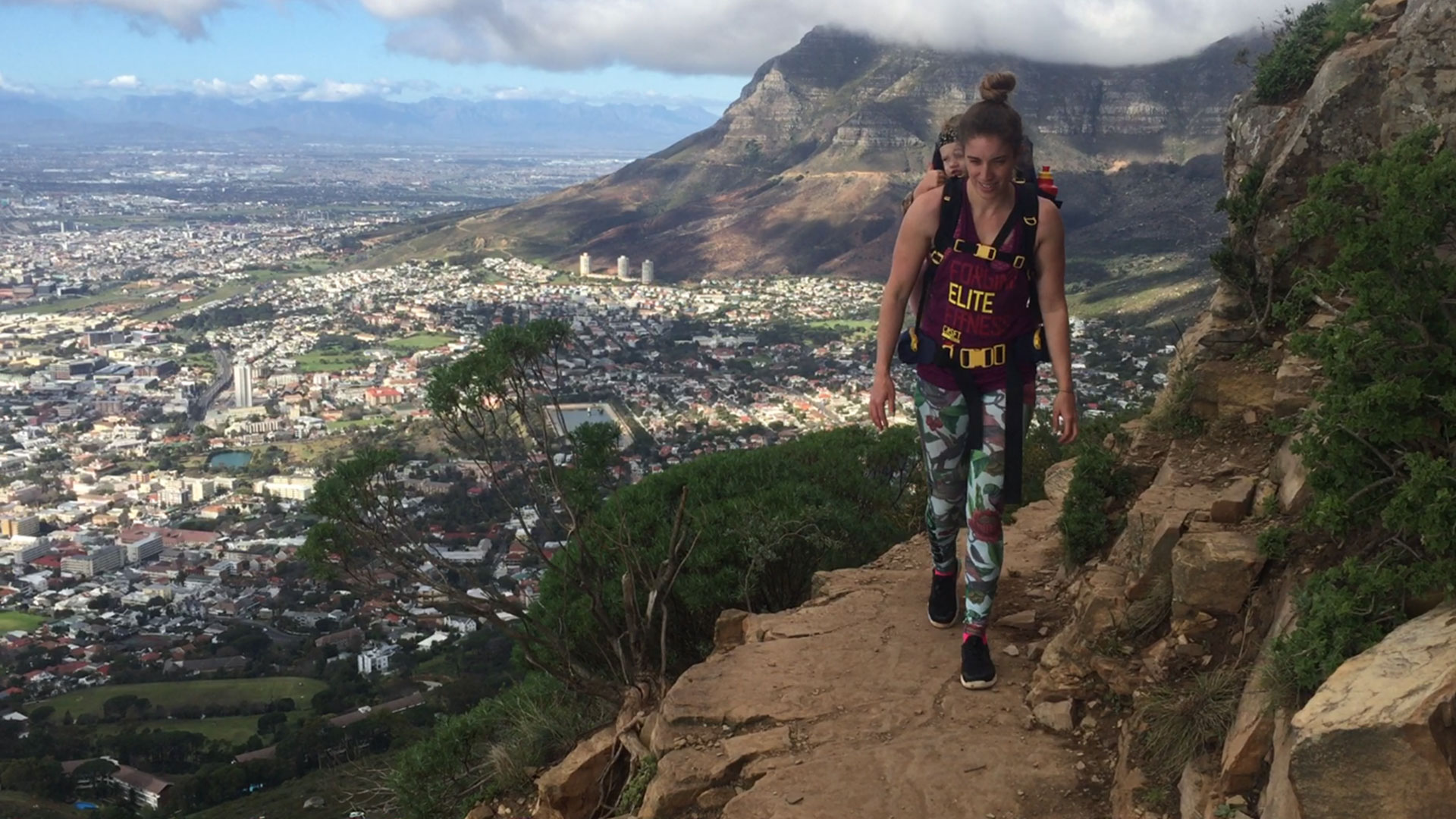 The chance of spotting the Big Five (elephant, rhino, leopard, lion and buffalo) anywhere near Cape Town is minimal, and it's less than zero when you're waiting at a traffic light in the city centre. There are some game farms in the area, however, including Villiera in Stellenbosch, where you can see giraffe, zebra and various antelope. This place is ideal for (younger) children, because the game drive in an open Jeep is very safe and doesn't last too long.
Game drives
There are various options for game drives along the Garden Route, running along South Africa's south coast. The Garden Route Game Lodge near Albertinia offers a malaria-free alternative for spotting the Big Five, but this is almost a four-hour drive from Cape Town. And you'll have to go even further if you're looking for something truly adventurous (and malaria-free). We really enjoyed the Madikwe Game Reserve just north of Johannesburg, which is less touristic than the famous Kruger Park and therefore offers a more exclusive atmosphere. But again, this is nearly 1,500 kilometres from Cape Town.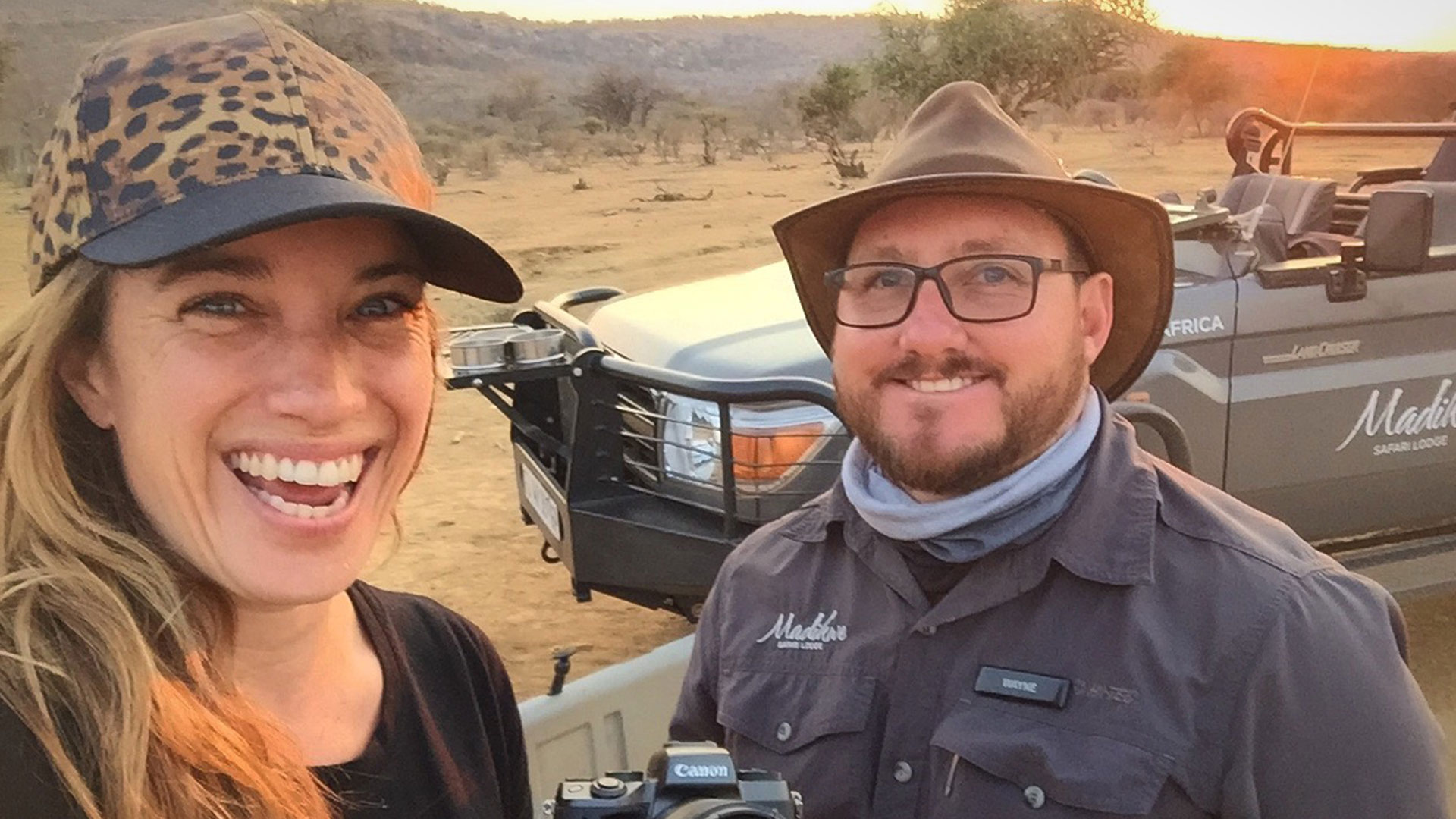 In Madikwe, tourists aren't allowed to go exploring in their own cars, making it more quiet and safe. We found the Madikwe Safari Lodge especially charming, because it had that classic African bush atmosphere that you won't find anywhere near Cape Town.
2 – City of contrasts
Mountain and ocean, cityscape and landscape – Cape Town is a city of many contrasts. The biggest of all is between rich and poor. Driving to the city from the airport, you pass through shanty towns and townships, as well as leafy suburbs with luxurious villas. At the traffic lights, people in rags beg at the windows of flashy cars. And you'll see people waiting for leftovers at the kitchen doors of expensive restaurants. This too is Cape Town. A city of great contrasts.
3 – Which districts get a thumbs-up?
Cape Town is divided into so many different districts, it can be difficult to decide what will be fun for whom. Here's a rundown of our favourites:
City Bowl/V&A Waterfront = Cape Town for beginner. Completely touristic and very modern, but the atmosphere is very pleasant. There's lots to do for all ages, which means you can spend a couple of days just exploring this area. Our favourite spots were Vovo Telo and the Food Market (for meals), Watershed (to shop for local products) and the Two Oceans Aquarium (to learn and play).
Extra Tip: If you want to take a trip out to Robben Island, make sure you book your tickets well in advance.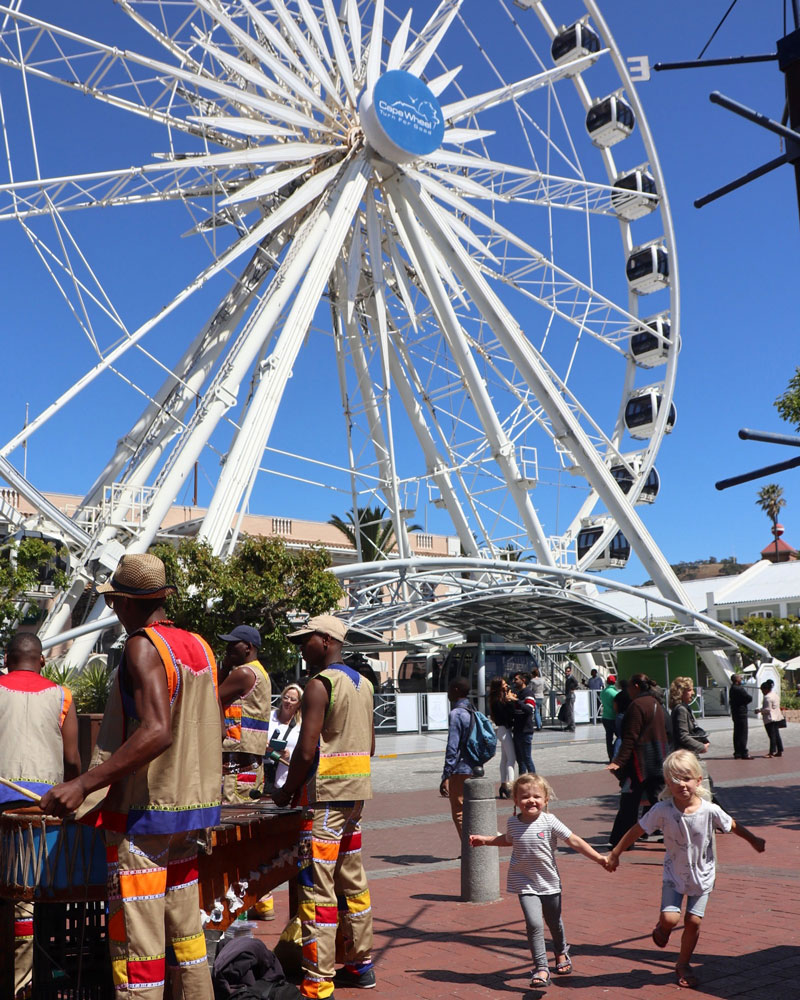 Green Point/Sea Point/Mouille Point = The perfect place to discover Cape Town and it surrounds. And again there's plenty to do! Green Point Park is great for walks, coffee at The Tea House, letting kids roam free in playgrounds, and there are fascinating lessons to be learned on local flora and fauna in the Botanical Gardens.
You definitely need to take a walk or run along the Sea Point Promenade. On the way, you can stop to have a breather and enjoy the view or make use of the outdoor exercise equipment. The area is bustling with sporting, energetic Capetonians. An absolute delight!
Extra Tip: Have a cappuccino and sandwich at Giovanni's in Green Point. Delicious!
Gardens = Hip & Happening. The place if full of fun coffee bars and breakfast nooks, such as Beleza and The Power & The Glory. Kloof Street is a great place to spend some time. If you're staying at the More Quarters Hotel or Cape Cadogan, this whole district is within easy reach. Have a glorious dinner at Cafe Paradiso (I loved the gnocchi and the kids can make their own pizza and biscuits) or head over to Manna Epicure.
Camps Bay = A rather elegant suburb, frequented by those who love sand and sea. The beach offers a wide array of delights. A 360-degree turn gives you views of the Atlantic Ocean, the 12 Apostles, Table Mountain and Lion's Head, and a rather lovely row of good restaurants and cocktail bars.
Bo Kaap =  This is one of the city's oldest neighbourhoods and certainly worth a walking visit. Bo Kaap is best known for its colourful, flat-roofed houses and rich history. You can book a tour or do your own exploring.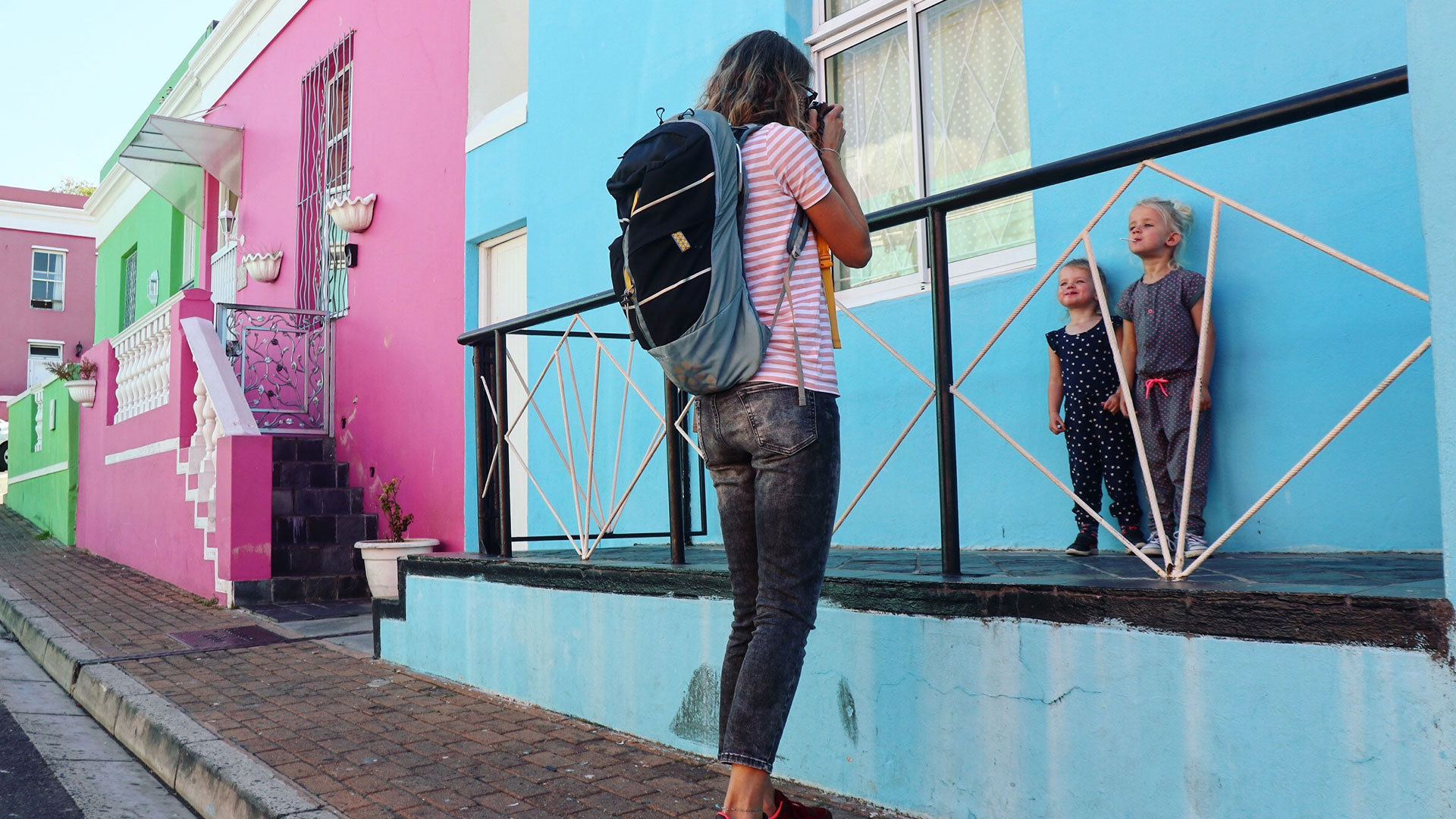 Extra tip: Start with fresh juices at Cafe Batavia at 114 Church Street and zigzag through the steep streets with the colourful houses, ending your walk at Haas Coffee at 19 Buitenkant Street, right near the Castle of Good Hope, which may be of interest to you.
4 – Better safe than sorry
The districts mentioned above aren't very risky during the day. You may feel a little uncomfortable if you're approached by people begging from tourists, but there is no pressure to give if you don't want to. Don't flash your valuables around unnecessarily and keep an eye on your bags, but the same goes for any big city in the world. During our six months in South Africa, we never felt unsafe and we heard the same from all the other tourists we met.
If you're heading out at night and you don't have your own rental car, it's advisable to take an Uber or a taxi.
Extra tip: Don't leave anything in the car. You may not have any valuables in that bag you left on the back seat, but desperate people don't know that and may risk breaking into your car for a couple of rand.
5 – Big City = Busy Roads
Always check carefully how much time you'll need to get from one place to another. Then add a lot more time, especially if you're travelling between 8 and 10 in the morning and between 15.30 and 18.30, because there's a good chance you'll get stuck in slow-moving traffic, especially on the highways.
6 – Four seasons in one day
For us, the big question at the start of every day was: long pants or shorts? T-shirt or sweater? Slippers or sneakers? You never know in Cape Town! The winter can feel like summer, and the summer can feel like winter. The weather can be beautiful on one side of Table Mountain and chilly on the other. We eventually learned to wear layers you can take off and put on easily, or we took along an extra change of clothing.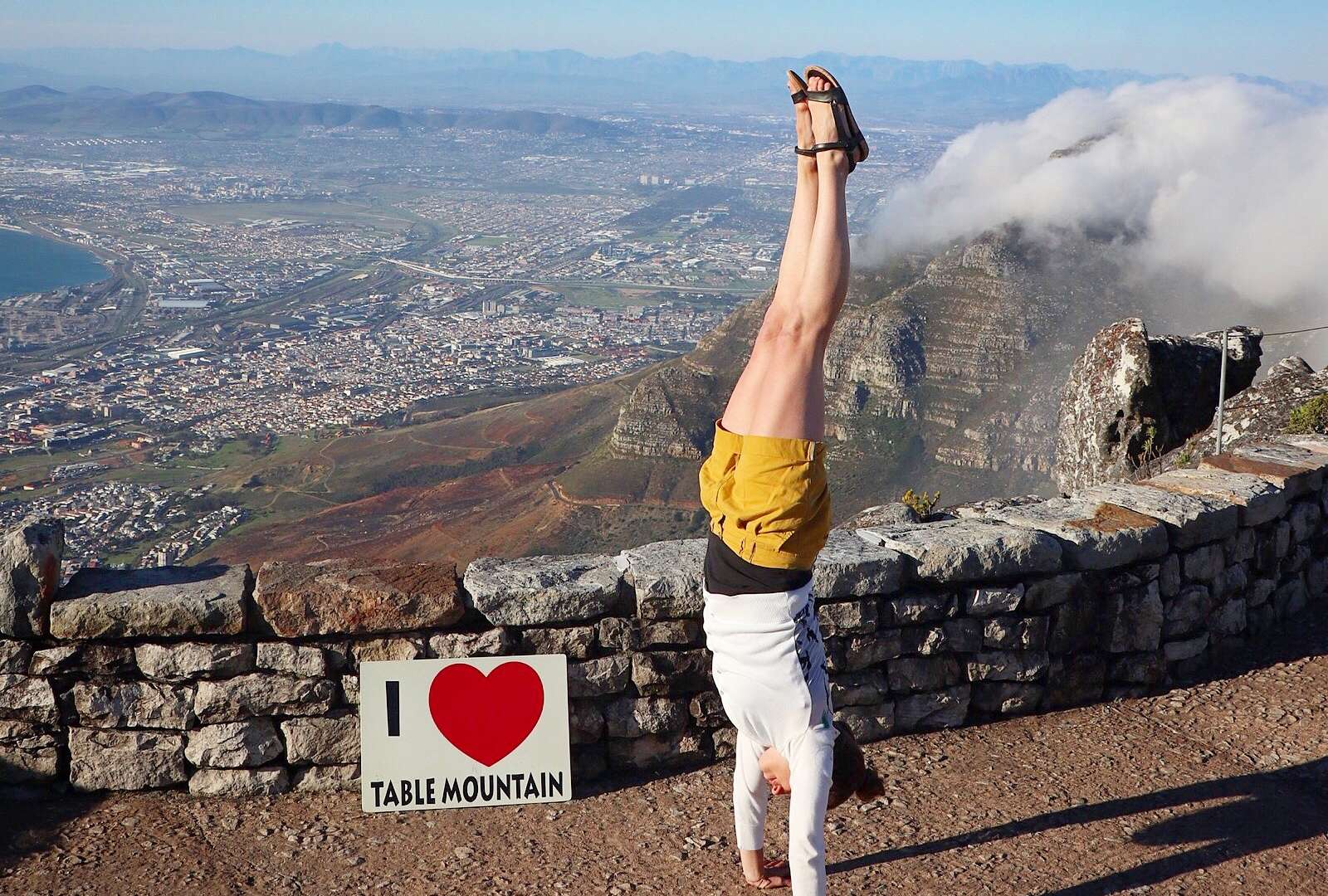 Extra Tip 1: It's often freezing cold on top of Table Mountain. Be prepared for this if you go up by cableway or on foot. And make sure you book your tickets for the trip online. That saves you a lot of waiting.
Extra Tip 2: Don't forget that the seasons in South Africa are exactly opposed to the seasons in Europe. Summer starts in December and autumn starts in March. Handy to know when you're packing your bags. You'd be surprised how many people we met had packed summer clothes when travelling to South Africa in July! Bad decision! Then again, it's an excellent excuse for a shopping spree on the V&A Waterfront.
For more must-see & must-go spots in Cape Town (and surrounds), please follow our exploits on on Instagram: @theflyingdutchfamily.
Want to read more about Cape Town? Check out this edition of our iFly magazine!
Enjoy your trip!
Annette