7 Eye-Catching Aircraft Photos
You've probably seen them standing at the best vantage points near airports: plane spotters (mostly men) with a passion for big lenses and an even bigger passion for aviation. The Dutch chapter of this international society have united in the Dutch Aviation Photographers Group, better known as DAPG – creators of the very best aviation images.
They share the harvest of their many hours spent beside the runway in the DAPG group on Facebook. Sometimes they challenge each other with themes. On 7 October this year, they marked KLM's 96th anniversary by sharing their very best images of KLM.
Needless to say, we at KLM were thrilled, which is why we've chosen to display the seven most impressive #ThemeNight photos on our blog. Here's how the DAPG celebrated KLM's 96th anniversary:
1. KLM's anniversary photo
This first photo by Rene Paquette features our A330 "Times Square – New York" in Montreal.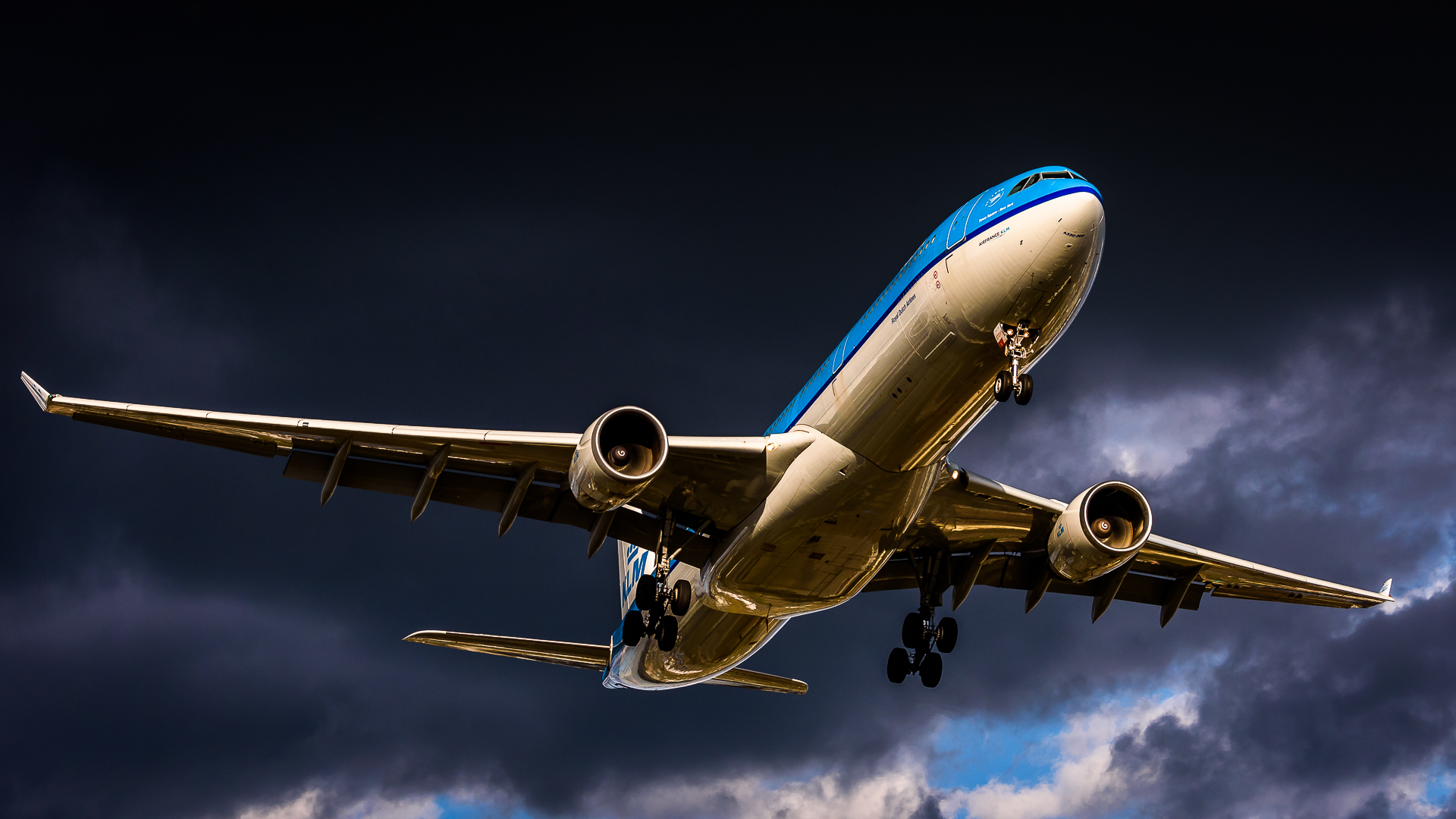 Photo: Rene Paquette
Rene: "It was a bizarre piece of luck that there was a dark cloud behind the aircraft just as I was taking this picture. It had been sunny all afternoon."
"I took the photo on KLM's 96th anniversary. It wasn't difficult to choose a photo when I saw the DAPG theme for that evening. And it's always fun to share a photo of a KLM aircraft before it's arrived back home in Amsterdam."
2. Plane in the mist
This superb photo of a KLM aircraft, cutting through the morning mist, was captured with a wide-angle lens by Anders Rudloff.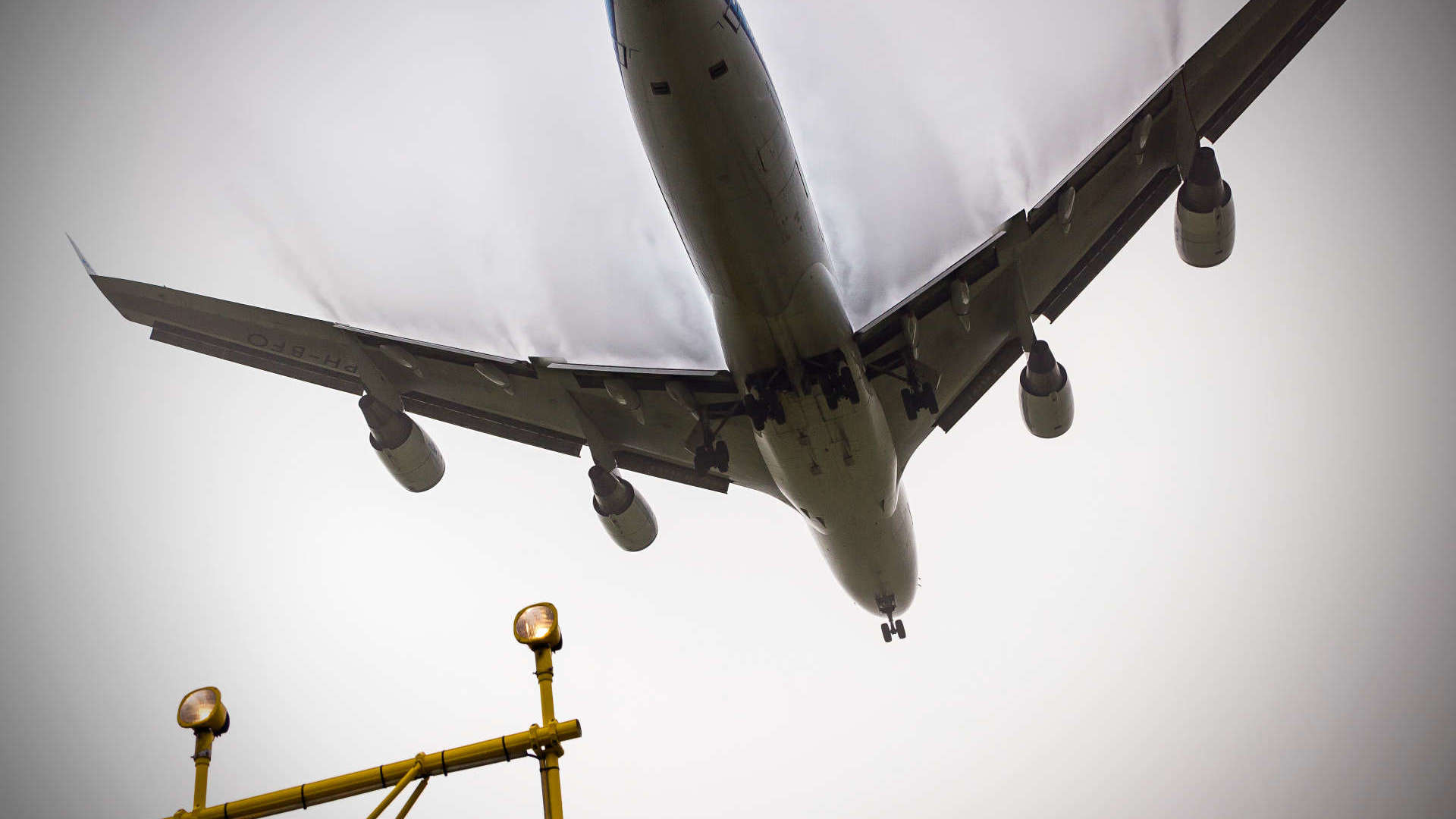 Photo: Anders Rudloff (Flickr-page) 
Anders: "It was pretty misty that morning and lots of flights were diverted for that reason. I was lucky that the mist cleared a little when this Boeing 747 made its approach to land on Schiphol's Polder Runway. Visibility was at about 1,000 metres when the Queen of the Air passed low overhead, giving me a spectacular show."
3. A 150-photo masterpiece
You could call Lars Veling the King of Light. He shot these photos from the spotters' platform, and this masterpiece presented a bigger challenge than you might imagine.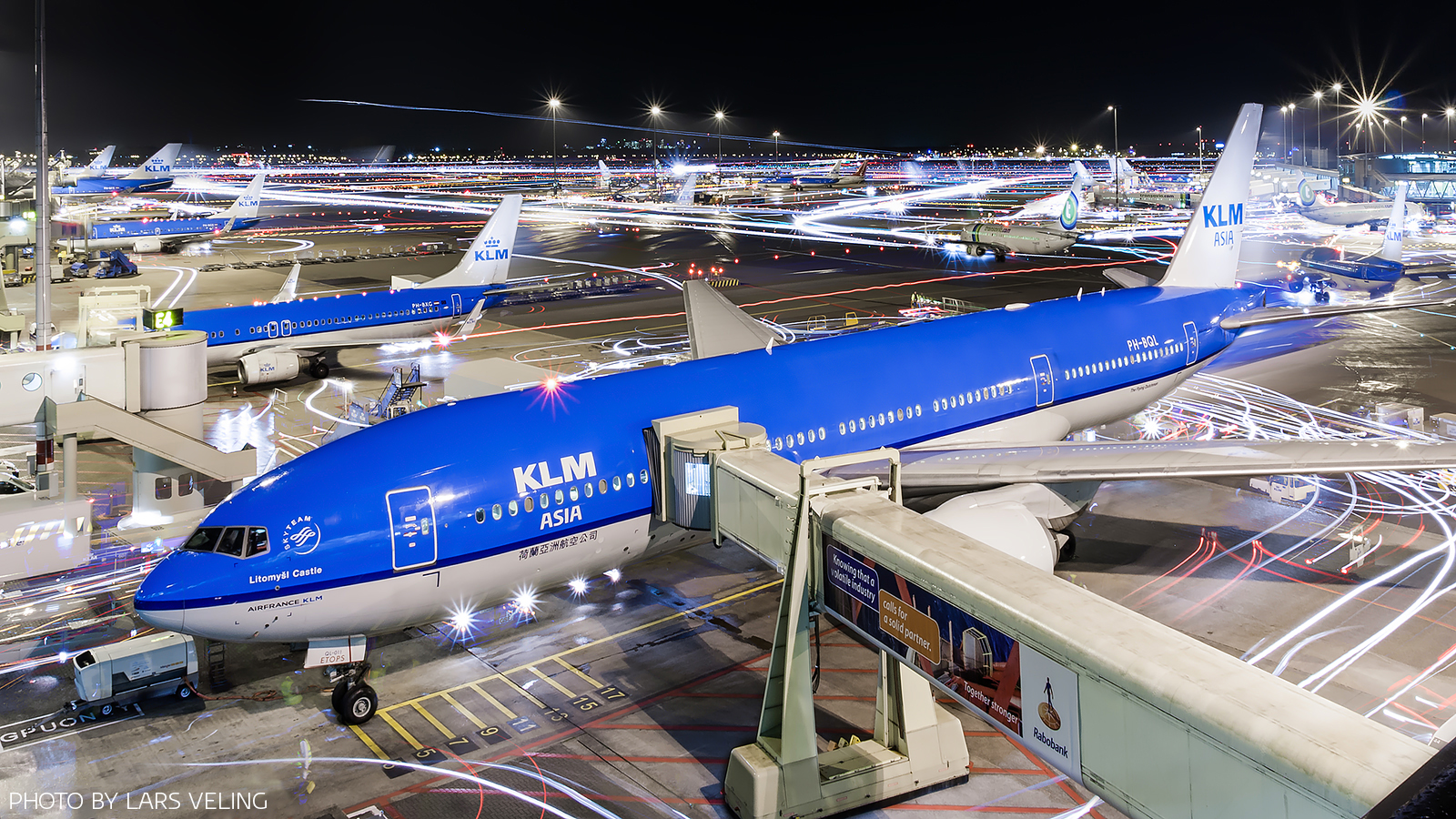 Photo: Lars Veling. (www.larsveling.com)
Lars: "This photo consists of about 150 photos that were all taken using 30-second exposure. I uploaded all the photos into Photoshop and adjusted them so that only the lighter elements are visible. That's how I got those strips of light. It's a pity that some of the planes moved during the exposure, because they were being loaded and unloaded. So I checked each photo to see which parts I wanted to show and which parts I didn't."
4. I <3  KLM
Thomas: "It's not unusual for pilots to wave to us from the cockpit. It's certainly not an exception for KLM pilots to do so. It was a pretty cold day in February, with temperatures near freezing, so most of the flight crews waved to us from behind closed windows. But when this KLM flight arrived, the captain immediately opened the window and made the love sign with his hands. That really is a heart-warming sight if you've been out in the cold for a couple of hours."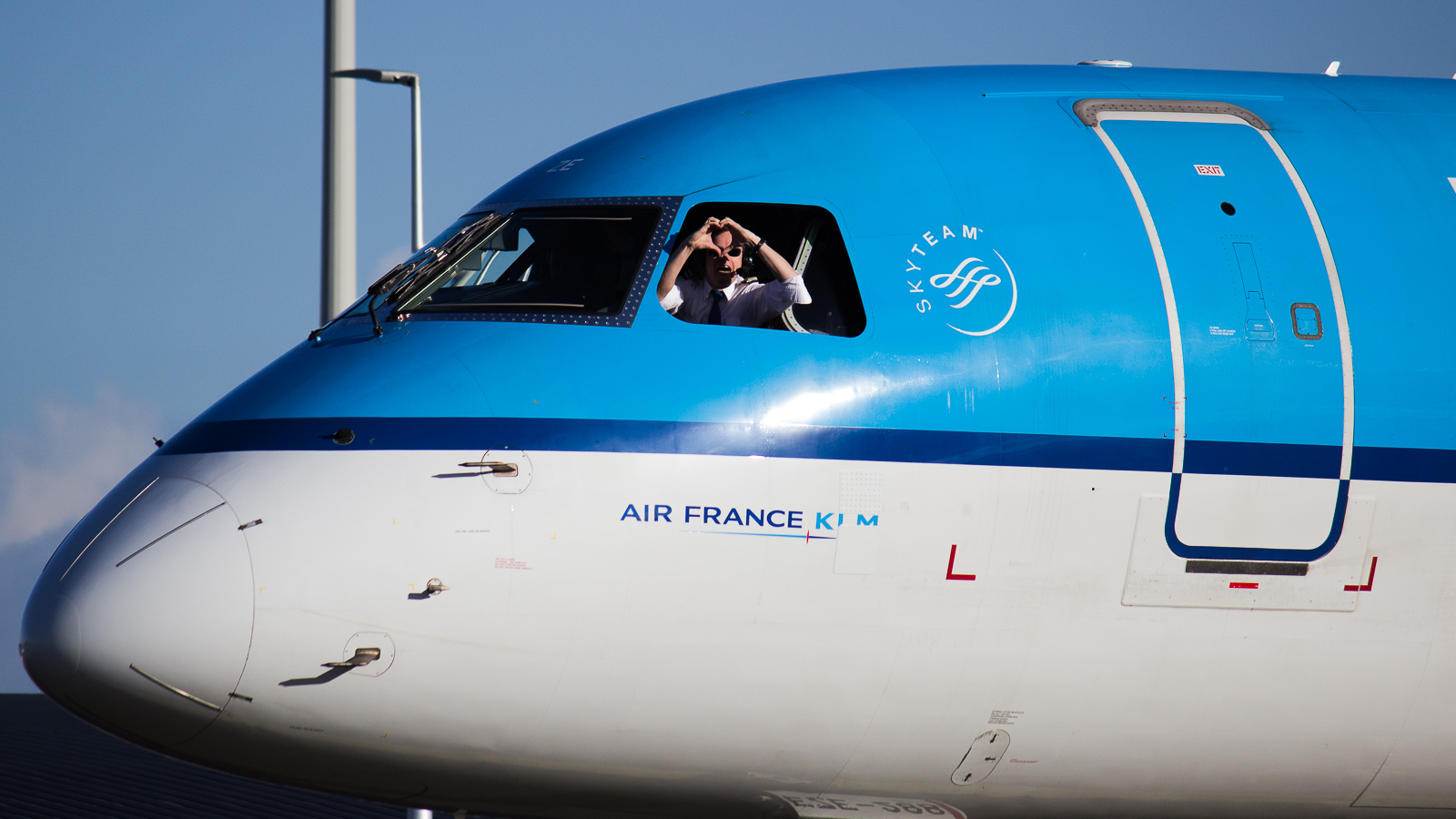 Photo: Thomas Kuiper
"I think this photo best fits the "KLM 96 Years" theme, because KLM really is the Dutch flag carrier, with superb service and excellent customer ties. In my opinion, the sign the captain is making to us, the spotters, is exactly what KLM aims to express to its customers."
5. Mini-me
Ever heard of "tilt shift"? It's a selective focus effect, giving the illusion of greater depth, which is especially handy when photographing miniature scenes.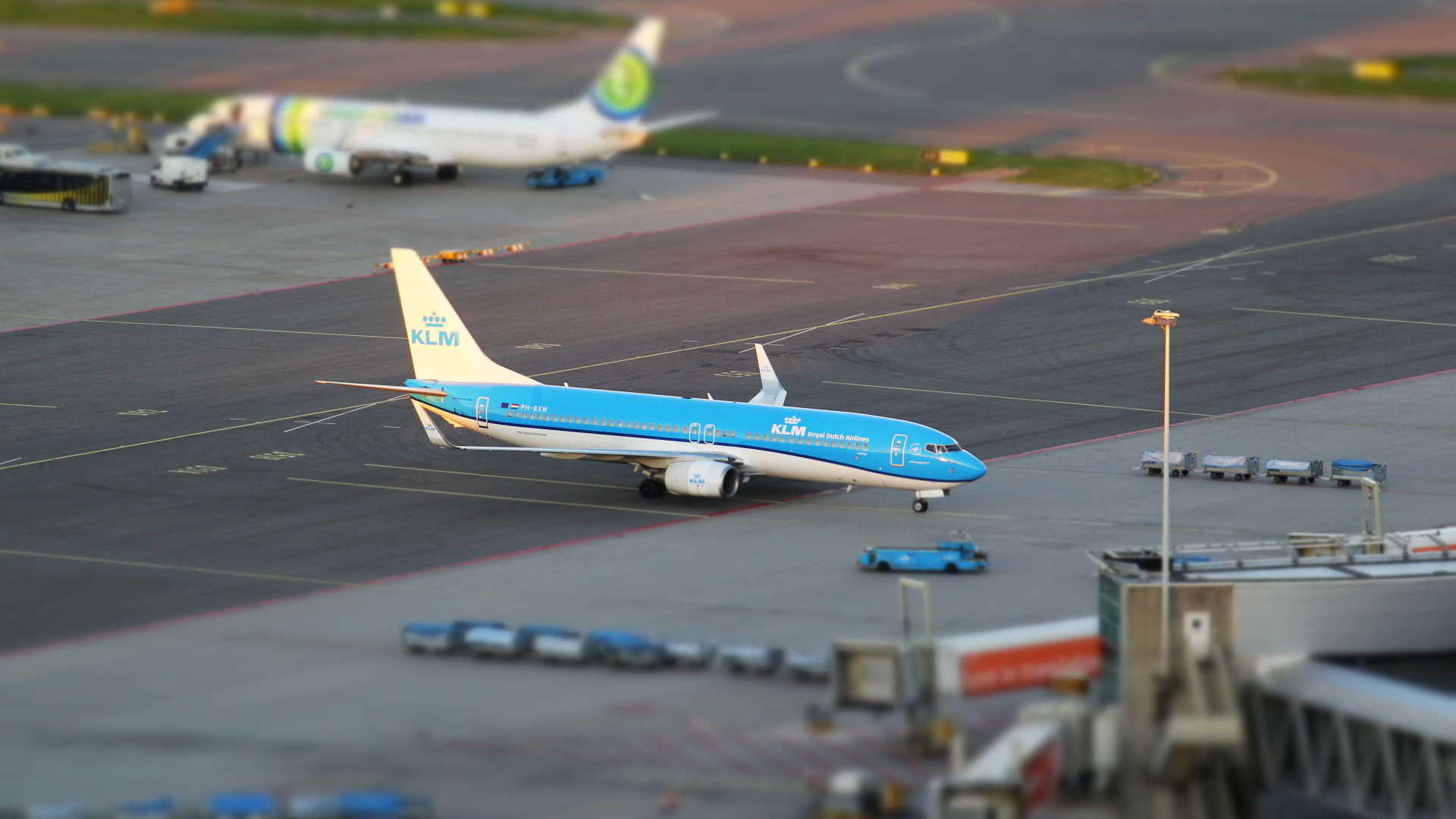 Photo: Frank Knottenbeld
Frank: "This photo was taken from the ATC tower at Schiphol at the golden hour, when the light is magnificent. The colours are sublime. It really was a wonderful evening! When I saw this photo on my camera, I immediately hit the tilt-shift button, et voilà!"
6. Queen of the KLM Fleet
Photos don't always need an original angle to be impressive. Sometimes the reasons for making the photo and way in which it is made are equally important. That's why we've included this photo by Jan Ittensammer.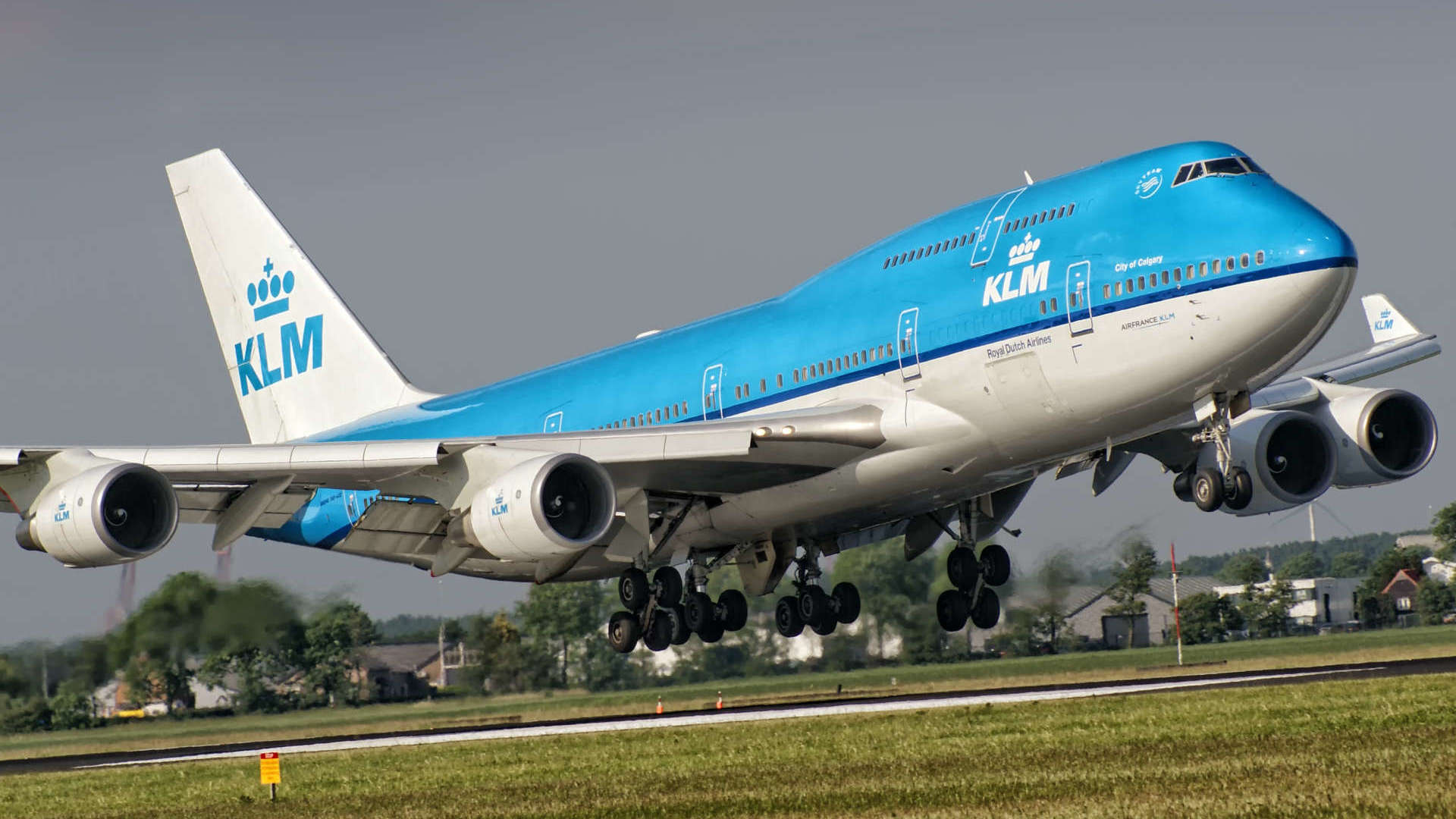 Photo: Jan Ittensammer
Jan: "KLM has longstanding ties with Boeing 747, and those ties are important. The introduction of the first 747 in 1971 was a milestone and the jumbos are still an important part of the fleet. I see the 747 as the Queen of the KLM Fleet and I hope we will continue to see her flying for years to come."
7. Low-flying birds
Some photos are superb because the point of view is truly unique. And they become even more impressive if you know what the photographer had to do to get the picture.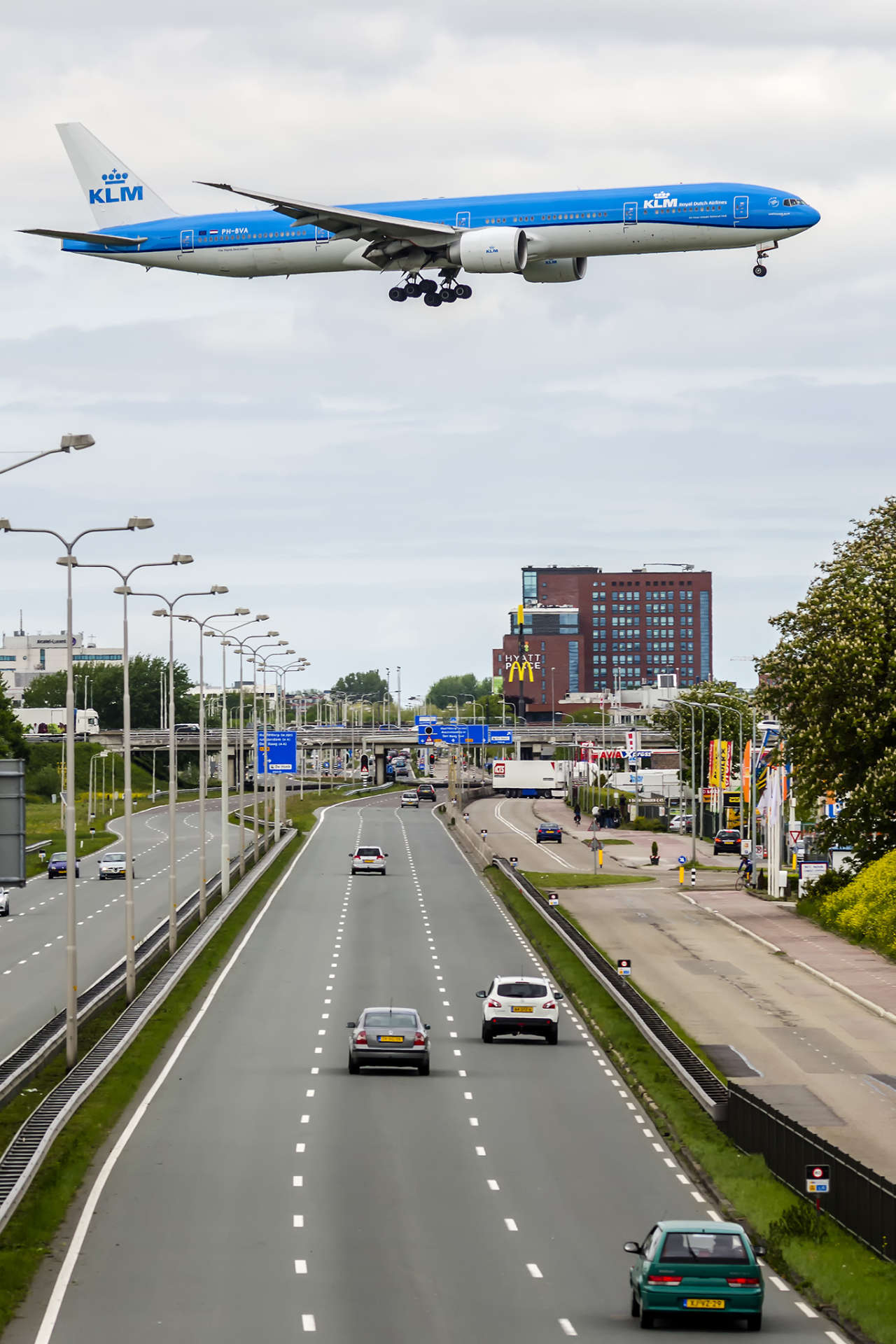 Photo: Coenraad Balt
Coenraad: "At first, I wanted to get a shot of this Boeing 777-300 in new livery on the taxiway. But as I was on my way to Schiphol, I discovered I'd be in time for its arrival. If I hurried, I'd be able to make it to the bike bridge over the highway. I knew this spot might produce a unique shot, because I'd photographed a KLM MD-11 from there before."
"As I was parking my car, I saw on Flightradar that this bird was next in line to land. So I sprinted the last 100 metres to the bridge, ran up the stairs, quickly checked my settings, and snapped this photo. It was all over in 10 seconds. The photo is slightly out of focus, but I'm still very happy with it."