7 Perfect Digital Detox Getaways
One last check on Facebook. One last selfie on Instagram and one last scroll through Twitter before I board. Social media—to be honest, I've got something of a love-hate relationship with it. As happy as I can be when I see the all likes and nice comments—after two hours of useless scrolling—I can come away with an empty feeling. So, now and then, I just turn it all off. And that's even easier to do at these seven WiFi-free, super-relaxed locations.
1. San Blas Islands, Panama
Not so very long ago, I had a five-day stop in Panama, where I visited the San Blas Islands. It's an archipelago consisting of approximately 378 small islands. It was a real back-to-basics visit—sleeping in a simple hut with no electricity, and NO WiFi.
It was a real adventure together with three great colleagues. We were looking forward to our tiny—nearly private—island in the sun. But, instead of sun, we had rain. A lot of it. It was a veritable torrent. So, there we were, on our island, no sun, and  NO WiFi.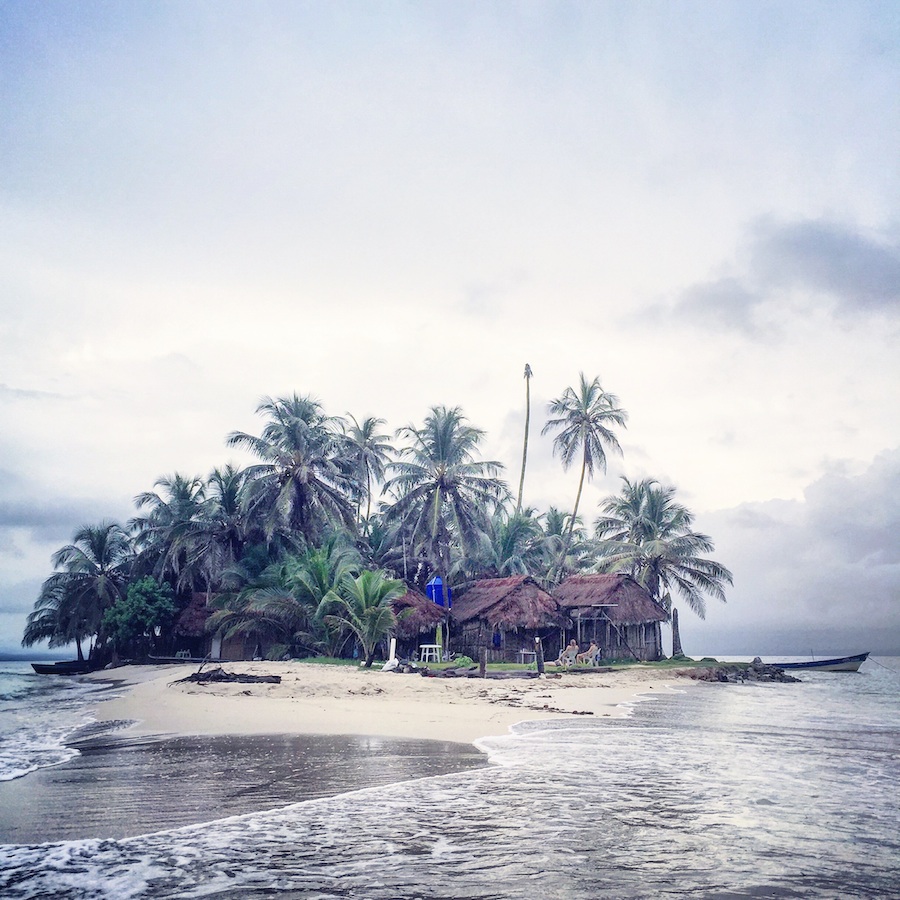 Under normal circumstances, I would browse for hours through all my social media out of sheer boredom. Instead, we had some great conversations. In between rain storms, we jumped into the sea, looked for shells, and walked across the island—which took all of three minutes.
There I was, snoozing now and then in my hammock, listening to the rush of the surf. As unfortunate as I found it that the sun wasn't shining, the back-to-basics feeling suited me just fine. There was nothing I had to do, there were no pings coming from my phone demanding my attention. In fact, my phone served only as a camera. After two days, I felt reborn.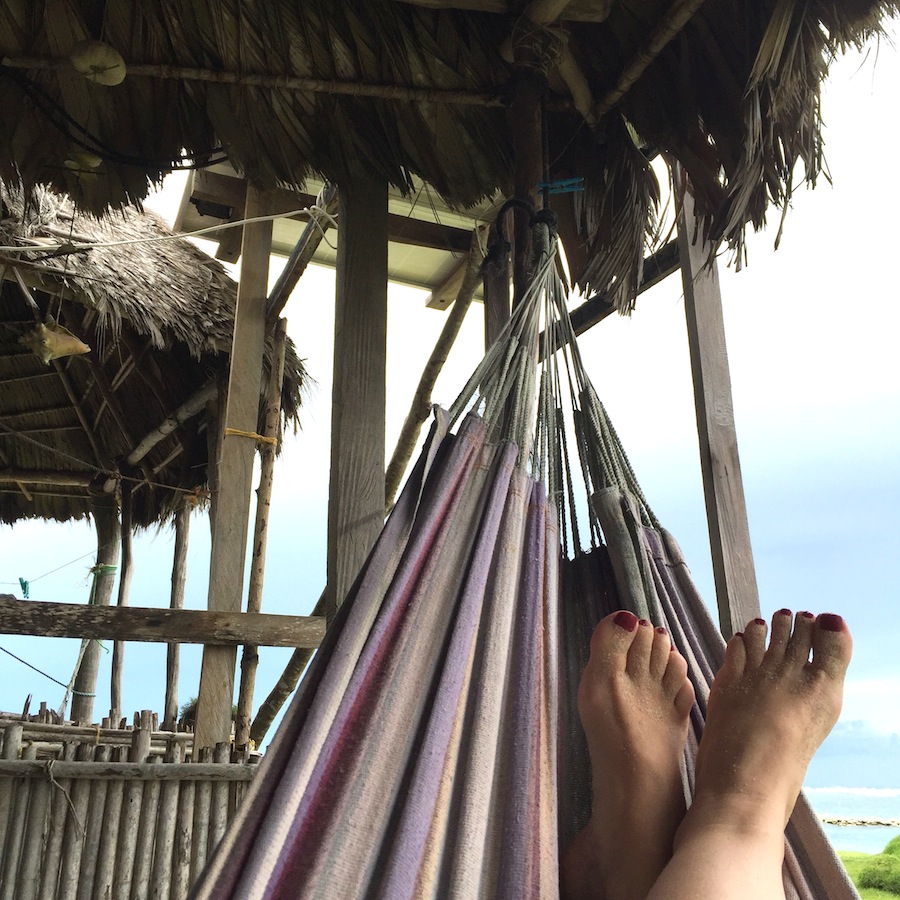 I resolved to go offline longer and more often in 2016. Disconnecting in order to reconnect. Would you like to have a holiday from the digital world? Here are six more remarkable destinations to help you recharge your own batteries instead of your phone battery.
2. Jongomero Ruaha National Park, Tanzania
The flight time from Dar es Salaam is between 1 hour 20 minutes and 2 hours 30 minutes. You sleep in tents that look more like suites with private verandas. With a little luck, you'll get to see wild animals migrating past your canvas hut. There is no mobile network and no WiFi. There is a laptop with a connection, but, really, only for emergencies. ;-)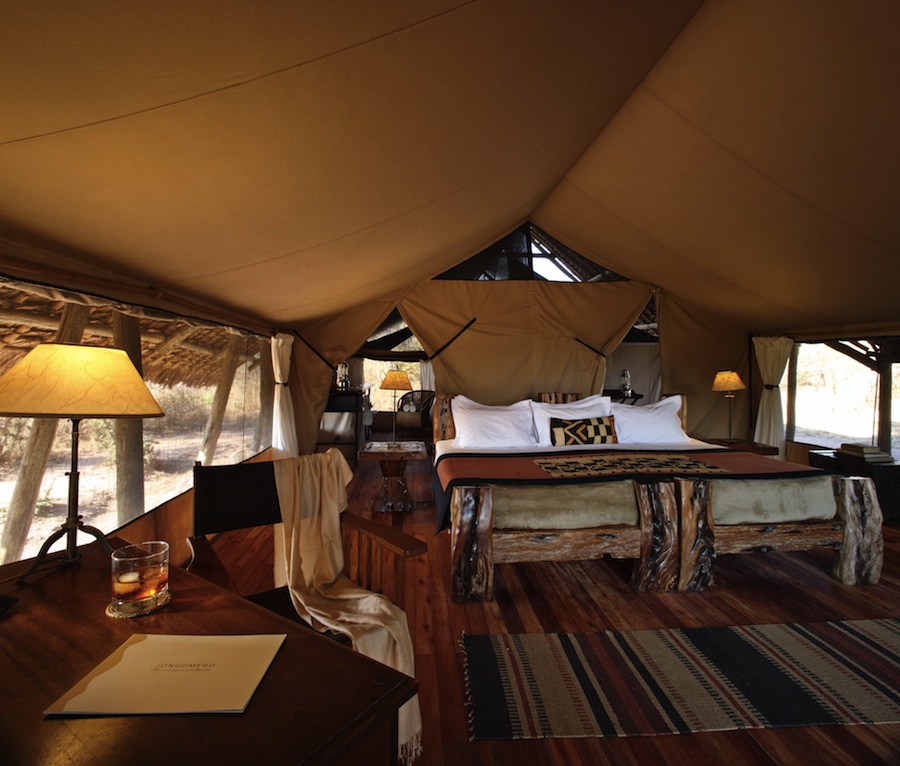 3. Soneva Kiri, Thailand.
Soneva's motto is "No news, no shoes" and a laidback environment to go with it. Go for a swim in the sea, or peer out over the sea from the infinity pool. Watch a film in the open air under a starry sky. You can do it all. No one can bother you because your phone won't get a signal here. From Bangkok International Airport, drive 55 minutes to a private airfield. There, a 50-minute ride in Soneva's private plane takes you to this Thai paradise. It's the real, slow life… with a touch of class.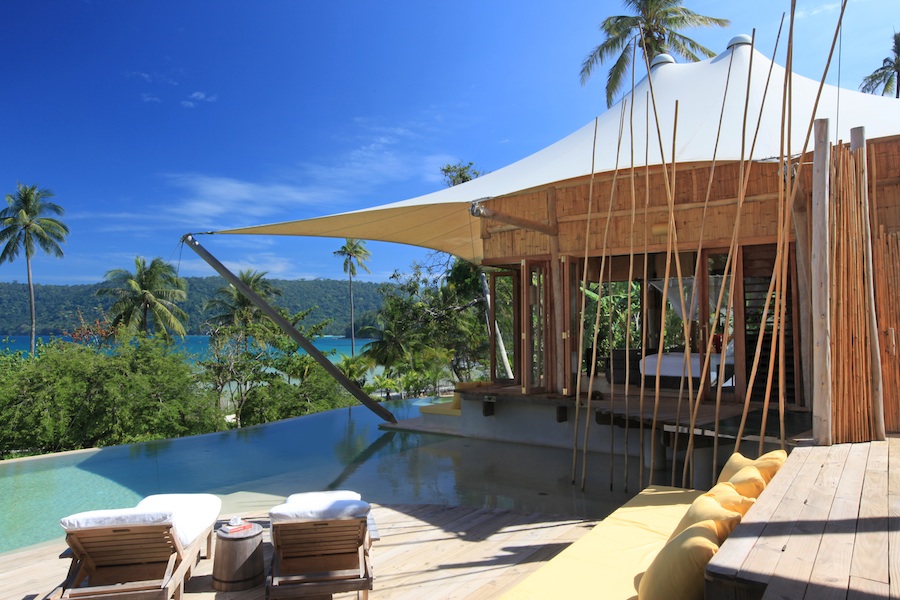 4. Punta Placer, Mexico.
In Mexico, there's also a place where you can escape from the hustle and bustle. No phone signal, no computers and even no television. Punta Placer has just four houses, so it's small, intimate, and easy to enjoy the amazing views. Throw open the doors to your terrace and let in the soft sea breeze. It's the perfect place to take a good book.
5. Glamping in Moab Under Canvas, Utah, USA
If you've ever wondered what it would be like to go camping in the desert, then Glamping in Utah is the answer. A stay in a safari tent or tipi with a view of Arches National Park will help you forget all about your email and social media. What's more, it's even easier to turn off your phone if you don't have any electricity. Go hiking or horse-riding and enjoy all the beauty that this area has to offer.
6. Bella Vista Cloud Forest Reserve & Lodge, Equador
It's a unique stay above the forest canopy of this "cloud forest". You can watch the sun rise and see the mist in the valley as it lifts. What makes this location extra special are the four beautiful waterfalls nearby and the 360-degree view from the geodesic dome. It's about a 60-kilometre drive to this eco-lodge from Quito. And, once again, there is no phone service available here. Isn't that great?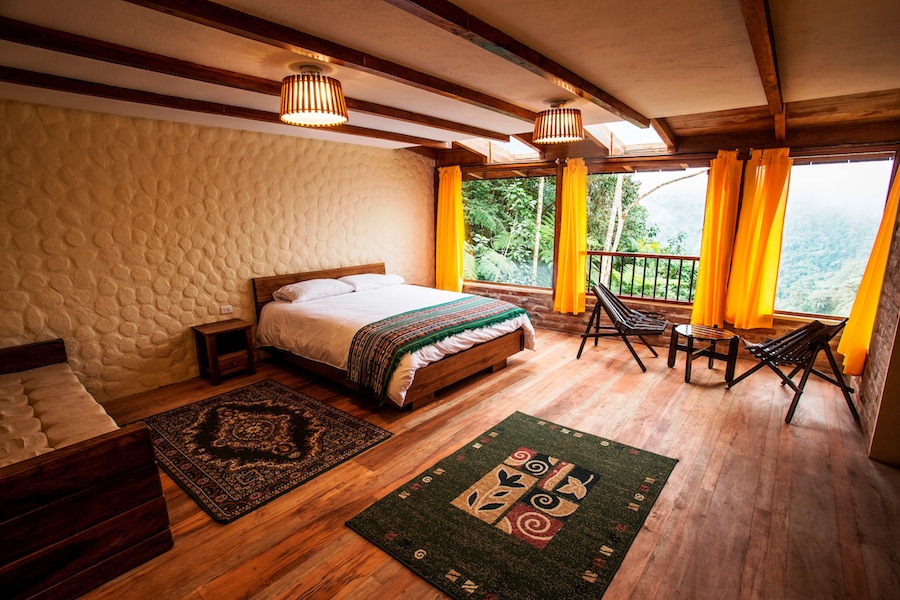 7. Eremito Hotelito del Alma, Umbria, Italy
You can also do a digital detox here in Europe, for instance, in the beautiful Eremito lay monastery in Italy. It offers exclusive simplicity and peace. There is no phone service, TV, or WiFi. Just me, myself, and I in a wondrous setting.
E N J O Y.