7 Reasons Why Bali Is Brilliant
"Once a year, go someplace you've never been before" – I've been trying to follow this advice from the Dalai Lama, but after visiting Bali in September last year, I knew I had to go back there as soon as possible.
Bali has a powerful magnetism. It's not called Paradise Island for nothing. Yes, there are plenty of other wonderful islands on the map, but Bali is different. What's so special about this island with just 3 million inhabitants? Why are so many Europeans prepared to endure 18 hours of travel to spend one or two weeks here? I can actually think of a 100 reasons, but let's start with seven.
1. Balinese hospitality
Almost everywhere you go, you're welcomed with a smile. The people of Bali care a great deal about their island as well as their culture, and they seem to fully understand why we would want to travel great distances to enjoy it with them.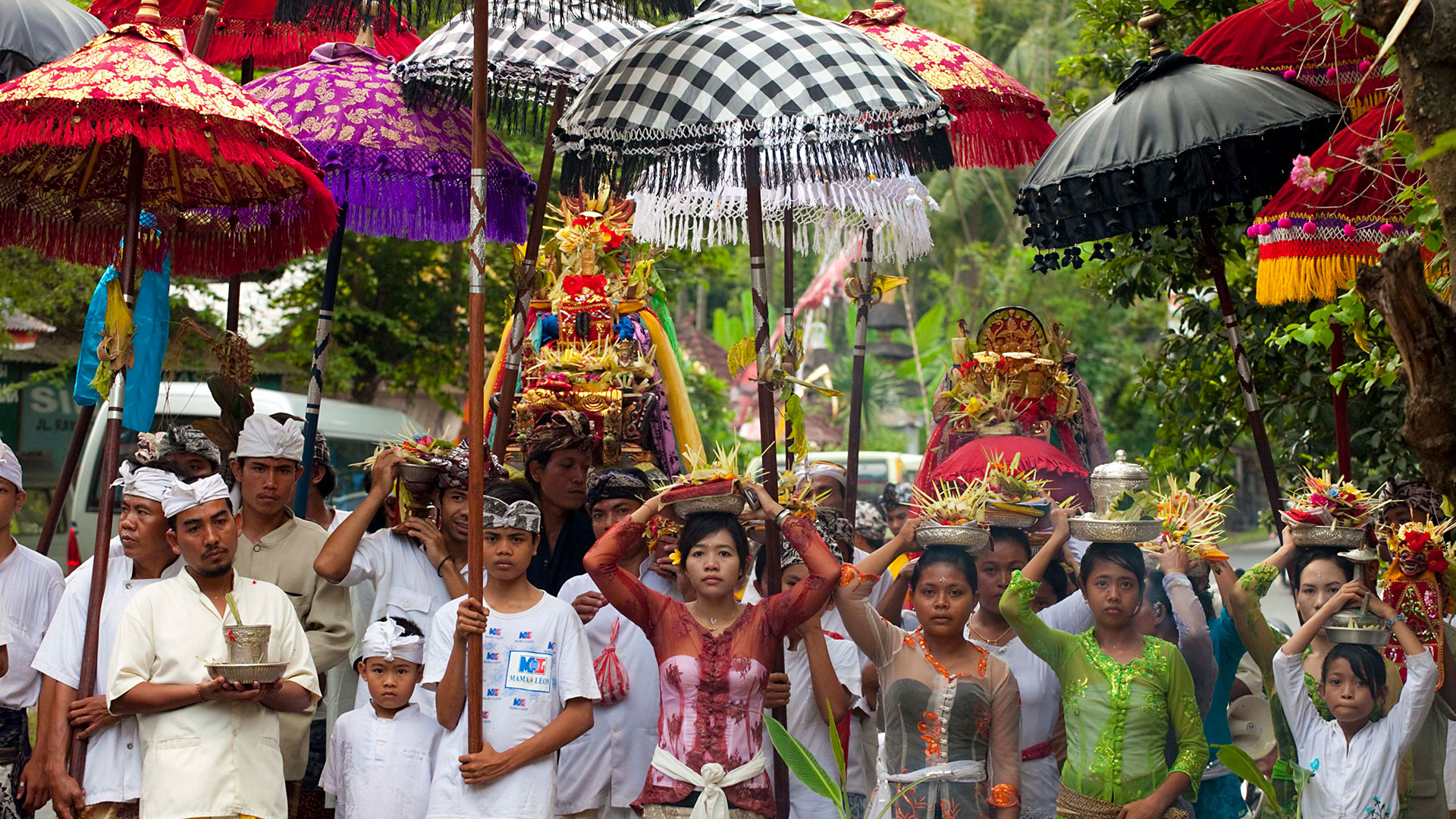 2. A haven of tranquillity
Apart from the many touristic highlights, Bali is a great place for finding tranquillity and getting some well-earned rest. Visit the waterfalls in the north with a local guide, and enjoy the unspoilt natural surroundings, or simply take a walk along one of the many beaches. Start your day with a massage in one of the many salons, before setting off to enjoy what nature has to offer. Wherever people gather, there's the soothing scent of incense from sacrificial temples. Gratitude and sacrifice are important on Bali, adding to the island's relaxed vibe, which carries you along like a gently flowing river.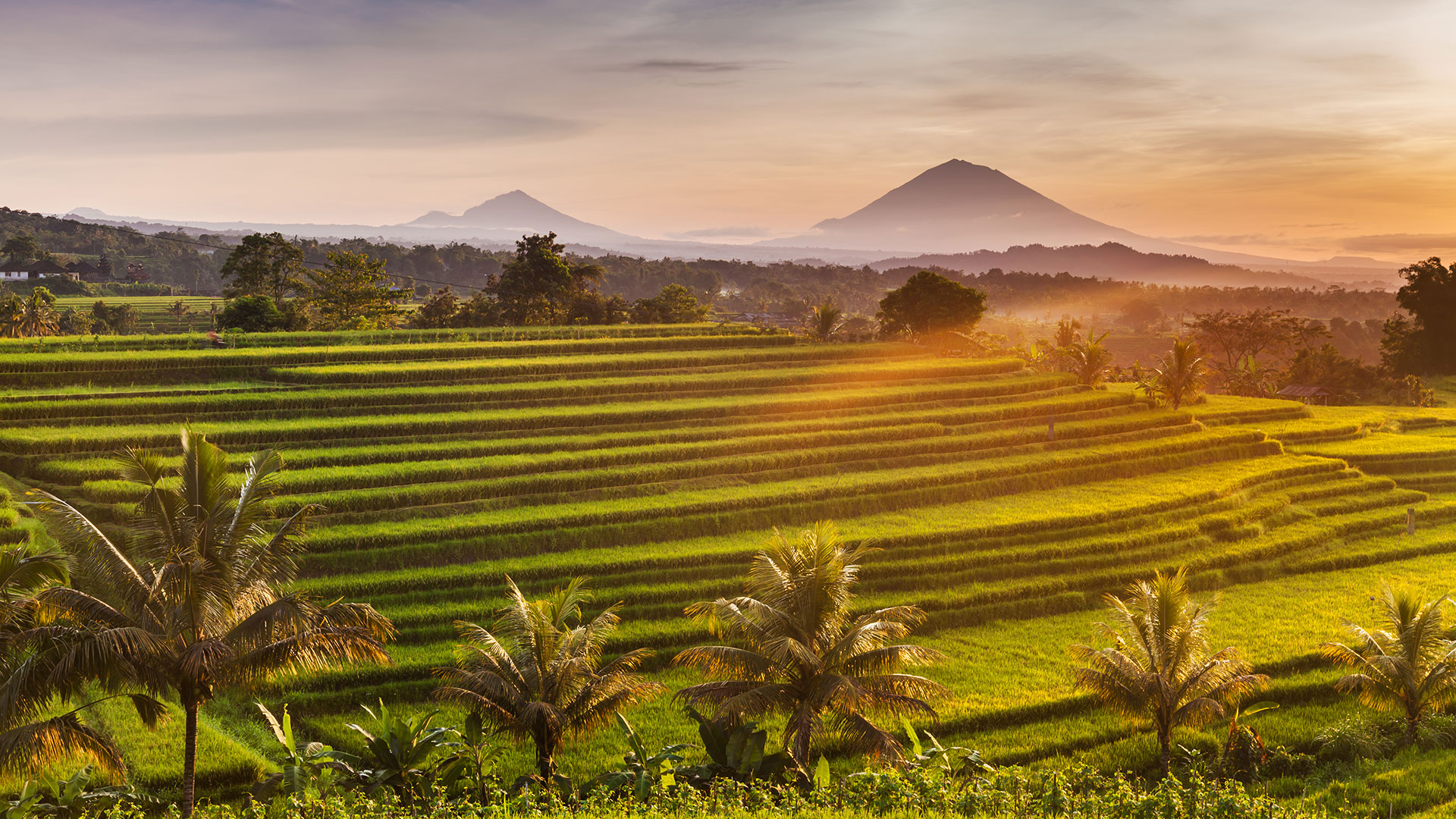 Tips:
Sawa or jungle trekking | Experience the beauty of rice paddies and rain forests;
Singaradja Waterfalls in North Bali;
Secret Point | A little island off the Bali's east coast;
Healing hot springs and infinity pool;
Ulun Danu temple | A great place to rest in tranquil surroundings.
3. Plenty to see
There's plenty to see and do on Bali. To begin with there are an infinite number of temples, which each have their own charm and story. If you go there, you sometimes catch a glimpse of the ceremonies. The local people are usually more than willing to pose with you in their magnificent traditional clothing.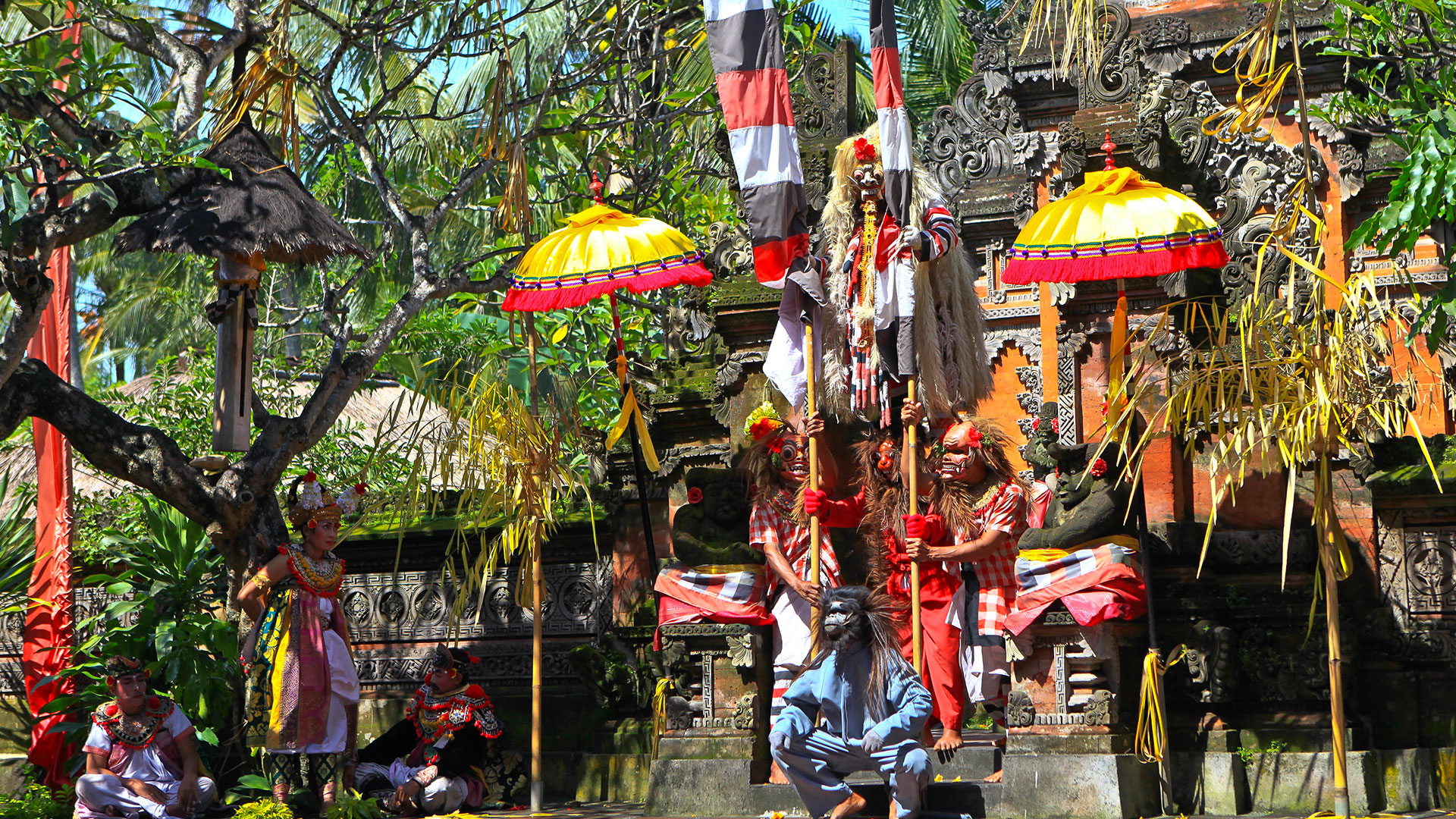 And then there's the Bali Art Festival, held in June each year. Every province of the island has its own smaller festival, with artists later gathering to present their work at the larger festival, where you can enjoy dance, song, gamelan music, theatre and, of course, food and festive traditional costumes. In short, an ideal opportunity to experience Balinese culture in all its forms.
Tips:
Bali Art Festival;
Surfing and diving, for beginners and advanced;
Uluwatu Forest Temple | Watch out for the lightning-fast monkeys;
Elephant Cave | A bit busy, but a must-see;
Monkey Forest | Enjoy their antics;
Tanah Lot.
4. Fantastic food
If you're anything like me and love almost any kind of food, you're going to have your hands (and mouth) full in Bali, which is a Valhalla for foodies. On my first visit, I mainly ate local delicacies. You'll find around 20 warungs in every street. There are even 24-hour warungs that are open all night. These cosy, homely restaurants are quiet, but very pleasant. During my second visit, I focused on the hipper tourist joints serving colourful smoothies, bowls of superfoods, homemade iced-teas and dragon-fruit juice. All of which was very photogenic, healthy and tasty.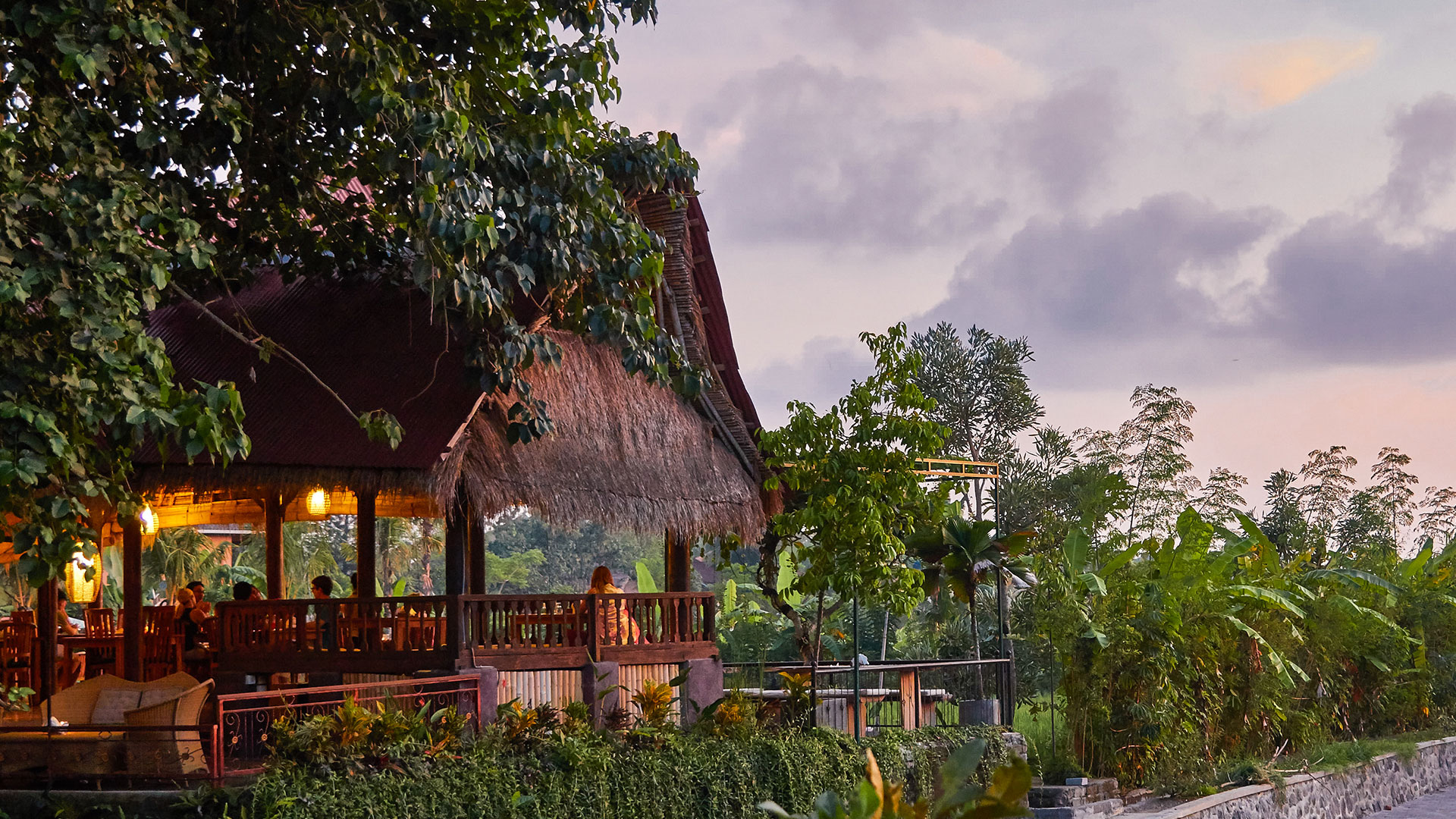 Tips:
Warung Mina, Ubud. | Local dishes, perfect lunch;
Someplace Else Café | Laidback co-working space for digital nomads;
Mano Seaside | Sunset lounging with snacks and cocktails;
Nook | In a rice paddy; vegetarian dishes, European-local mix;
Pearl | French cuisine; an elegant, top-class restaurant;
Organic Café | Organic, vegan and vegetarian;
The Butchers Club Seminyak | Heaven for meat lovers;
Bebek Bengil | Chinese restaurant for a laidback evening;
Jimbaran Bay | Also known as Seafood Street; ideal for fish lovers.
5. Transport is affordable and easy
Most tourists rent a scooter, which is easy to arrange, but be careful and take a good look at the local traffic situation before heading off. You can rent scooters at most villas, and on almost every street, so keep your eyes open. If you're not in the mood to drive yourself around, a chauffeur and guide will cost you $50.00 for a whole day.
Tips:
Balitours-Adi.com | Driver & private guide
Neptunediving | diving Sanur
6. Minimalist or luxurious – something to suit all tastes
There are plenty of hostels for backpackers, but also lots of options for those looking for something more luxurious, especially near the beach. If you're looking for a tranquil oasis near the hubbub of the city, then a villa is the ideal place for you. Built in Balinese style, there are usually not more than eight of these villas on a single property, giving you a sense of privacy, but also offering accommodation options for larger groups.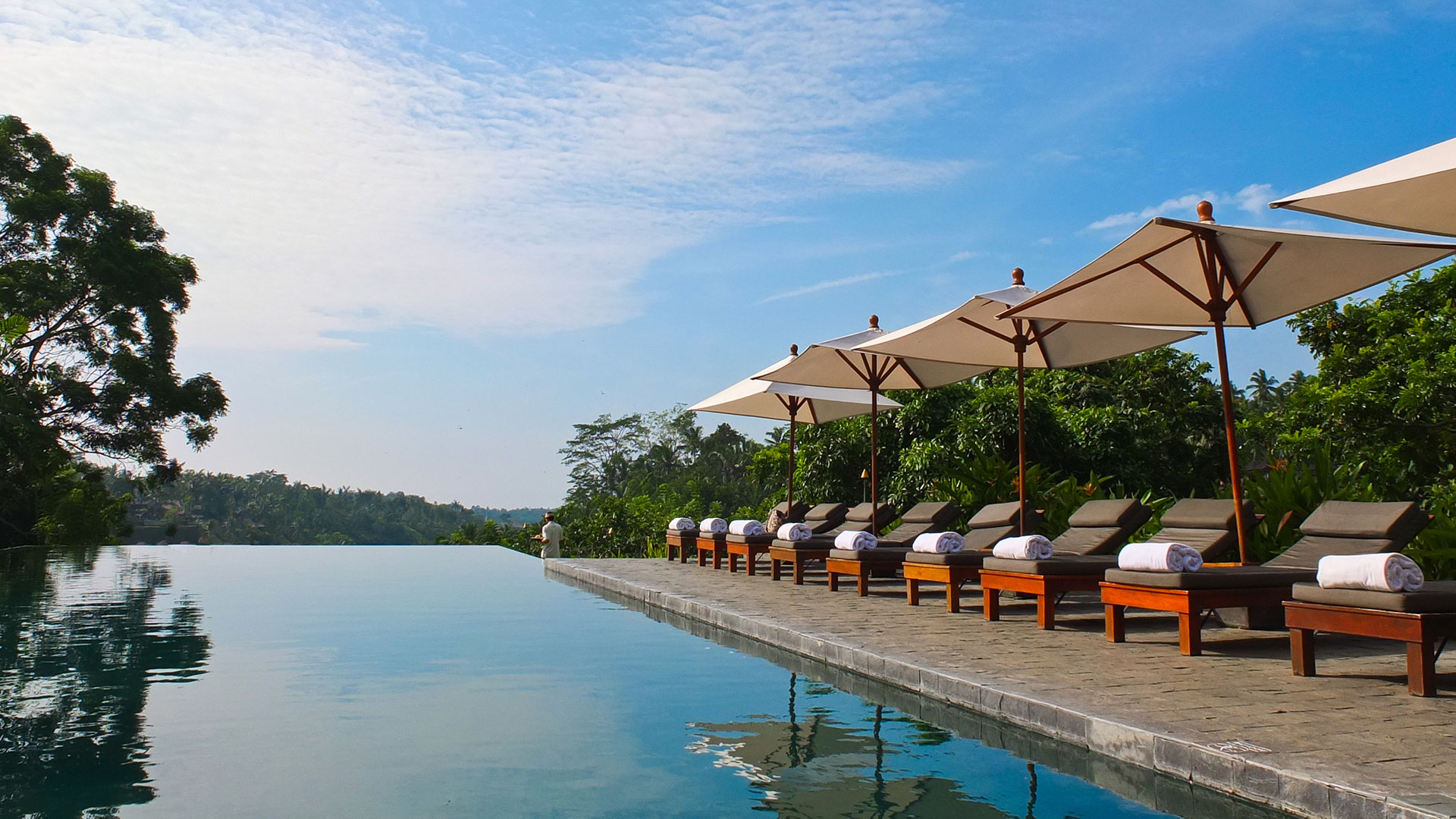 Tips:
Check out the KLM Package deals for an affordable villa or a luxury resort.
Dewani Villa;
Sheraton, Kuta Resort;
Emerald Villas;
Ramada Encore;
Tanjung Mas Bungalow Villa.
7. Low prices
It's advisable to take cash along. ATM charges are around EUR 3 for every EUR 100 you draw, and a bit more if you use your credit card. The amount of cash you need will depend on your plans, of course. Prices are low for things like food, accommodation and outings, but obviously you'll be spending more if you want more luxury. Shopping can be fun on Bali, especially for silver, swim wear and clothes, and of course there are loads of curios and beautiful wood carvings. I even got two tattoos done at a local tattoo shop. The main advantage of the low prices is that you can afford to stay a little longer or do a little more if you're on a tight budget.