8 Funny Mobile Games To Keep You Busy At The Airport
Let's not make it nicer than it already is: airports and waiting generally go hand in hand. Once you've pretty much seen all the people, shops and snack shops – and if reading's not really your thing – whip out your smartphone! You're about to be saved by a bevy of brilliant mobile games. Here are my eight favourites for whiling away the time!
1. Crossy Road
Personally, this has to be the most addictive game ever. While the concept may be as old as the hills, Crossy Road has undergone a complete facelift. Embodied in Hipster Whale, Emo Goose or Mad Wizard you attempt to cross busy roads, railway tracks and rivers to… uhm, get to the other side? At the moment I'm battling away to beat my sister's high score. I've just got to pip the 473 mark. What's your high score?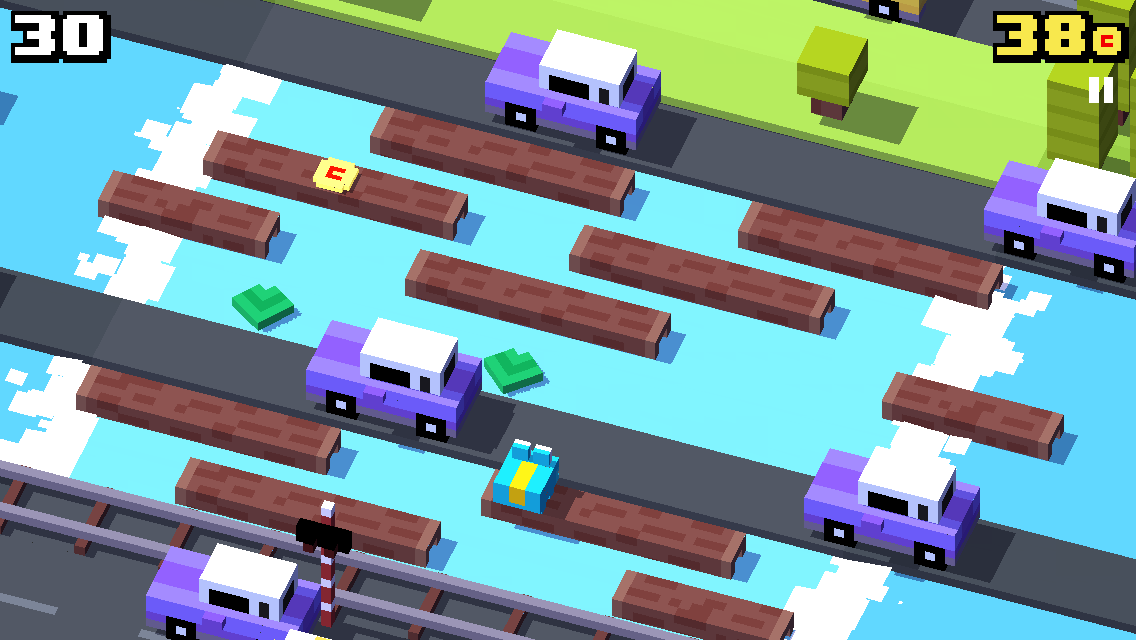 2. Toca Boca
Need to keep the kids busy? If so, Toca Boca is a brilliant game! Or, should I say… brilliant games. Because Toca Boca boasts an entire series of amusing and particularly beautiful children's games. How about Toca Kitchen, Toca Nature, Toca Town, Toca Pet Doctor and Toca Hair Salon, to name but a few. So whatever you or your child hopes to become one day, Toca Boca provides a taste of every profession.
… Alright I confess, it's a great game for adults too. Or perhaps I just never grew up? I'll let you be the judge.
3. Control Tower
If you're at the airport anyway, you may as well stay in the zone. You can continue to enjoy the atmosphere of the airport with Control Tower. In this game, you get to play the role of an air traffic controller. Aircraft arrive from all sides and it's your job to make sure they land safely. Good luck!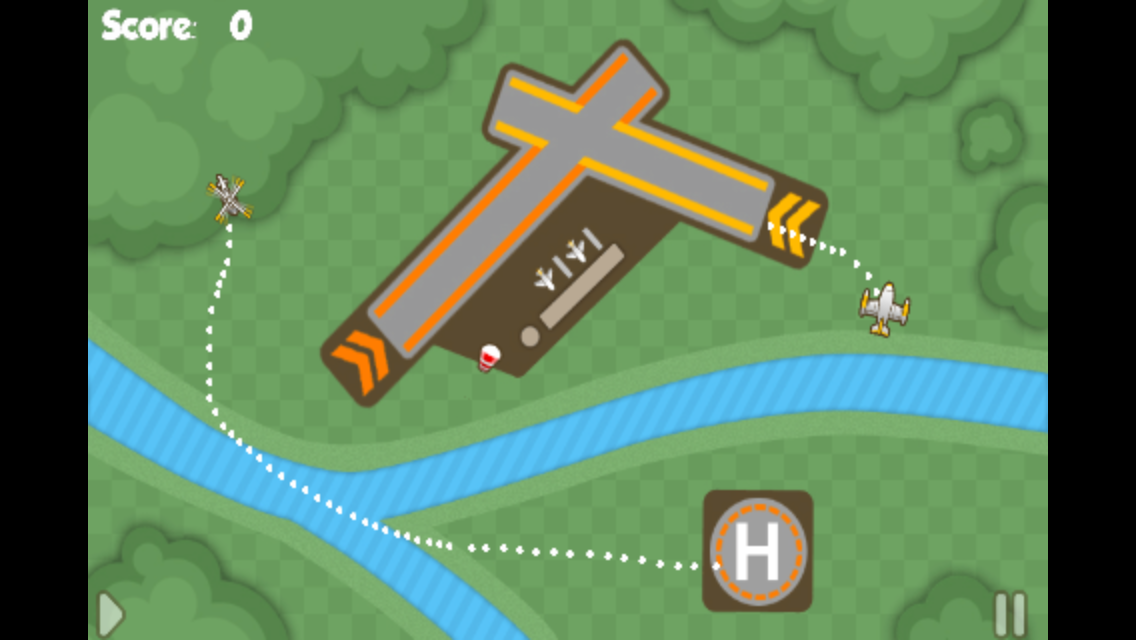 4. Aviation Empire
This game – specially developed by KLM – also keeps you in the spirit of the airport atmosphere. This 3D strategy game gives you the chance to run your own airline! The challenge? Generate revenues by investing wisely, maintaining your fleet and building a profitable network. Quite a challenge, guaranteed to keep you busy for hours.
5. Scoops
Heading for warmer climes? Hoping to cool down? Scoops is all about building the tallest ice cream. In this world, the raindrops are balls of ice cream and your job is to catch them in your cone. But watch out! Every now and then it rains onions and rotten tomatoes. And you definitely wouldn't want to run into them when you get down to eating your ice cream.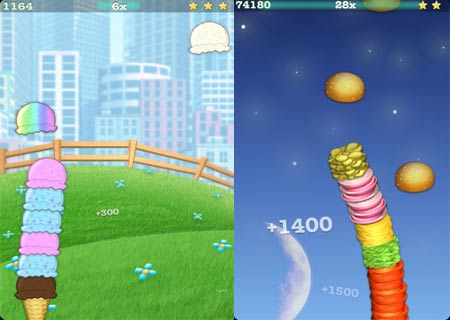 6. Angry Birds
While it may seem a little outmoded, I still feel it belongs with the batch. Angry Birds! Sweet little birds who turf out vicious green piglets by catapulting themselves into their fort. A real gem if you've got too much time on your hands.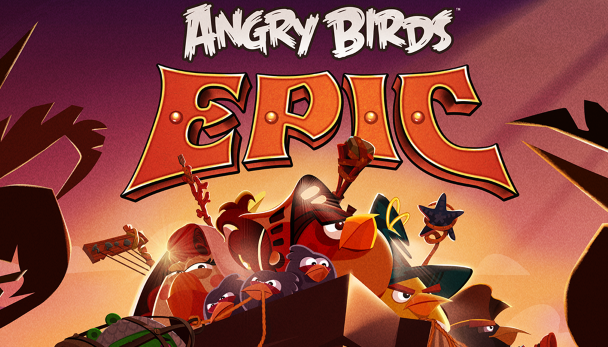 And there's even a new variation on the classic game if you're a die-hard fan: Angry Birds Epic. A role-playing game in which you attack your opponent pursuing smart strategies and wielding hilarious weapons. You can wear the craziest of outfits and fight with iconic comrades at your side. So if you're tired of Angry Birds, it's definitely time to give Angry Birds Epic a shot.
7. Castle Doombad
Are you tired of playing Prince Charming? I am! Every now and then, it's nice to play the baddie. Castle Doombad gives you a chance to protect your tower against all the heroes who have it in for you. The Tower keeps getting new storeys for you to fill up with crazy, scary, painful and/or hysterical traps to stop your opponents' advances.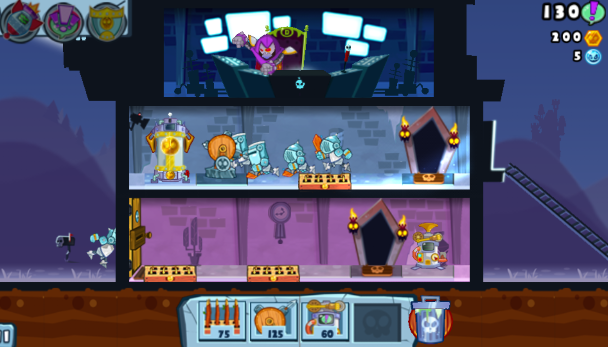 8. Sheepop
This one probably derives from the name "sheep hop". The concept could be broadly compared to the infamous Flappy Bird. Frustrating, but incredibly addictive.
This game has a sheep on a tree stump because the field is flooded. The poor sheep has to jump from one tree trunk to another in search of dry land. And believe me, the jumps are more difficult than they may appear at first glance. Especially if you're trying to do as many as you can.
Coming soon: KLM Jets
KLM will soon be launching a new game: Jets-Flying Adventure. This game has you flying a paper jet through a cardboard city. But watch out for all the obstacles. And the going only really gets tough if you pit your skills against your friends via social media. The game will be ready for you to download from spring 2015.
What's your favourite mobile game? Let me know in the comments or via Twitter! 
If you think this is interesting, you'll definitely enjoy reading: The Eight Best Travel Apps.