8 Recommendations on How to Deal with Travel Risks
Besides being a purser at KLM, I also harbour a plan to visit every country in the world. There are 193 countries and I have visited 189, including some 'risky' countries. "Isn't that dangerous?" I'm often asked, which is why I'd like to share some tips on how to limit travel risks as much as possible.
Let me first draw a clear distinction between travelling for KLM and travelling for myself. KLM has strict rules for its crews abroad. In countries where there is unrest, it's possible that crews will be instructed to remain in the hotel. My colleagues and I adhere strictly to the guidelines.
All travel bears a certain degree of risk, wherever you go. Iraq is, of course, more dangerous than Italy. But something unpleasant could happen to you in Italy, too, though the nature of the risk is different. The choice ultimately comes down to: What risk am I willing to take and what will I gain from taking it? My answer is that the greater risk is one of missing out on an extraordinary, beautiful experience that will stay with me for the rest of my life. So, I go. But I use my head, take good care and plan my trip thoroughly.
1. Get informed
Try to gather as much information as possible before you leave. Check the travel advice being issued by your government's Ministry for Foreign Affairs. These tend towards (extreme) caution, so post questions on travel forums and read reports from other travelers who have been there recently. Try to contact local (travel) organisations. They share a joint interest with you: They want to attract visitors, but also want to keep the reputations of their country and company intact and will therefore not encourage you to jettison yourself into rash adventures. Also talk to your travel insurance company when you go to destinations with an advice against traveling. There might be consequences when you choose to do so.
2. Talk to the locals
Once you arrive, talk to people. Ask them about the situation. Which areas in a city or regions in a country would it be best to avoid? What are the dangers? What's the current situation? Ask different people so that you can build up a detailed picture.
In my experience, people in countries frequented less by tourists are honoured that you are visiting their country and will do everything possible to give you a good impression of the country. They are usually genuinely concerned about your safety.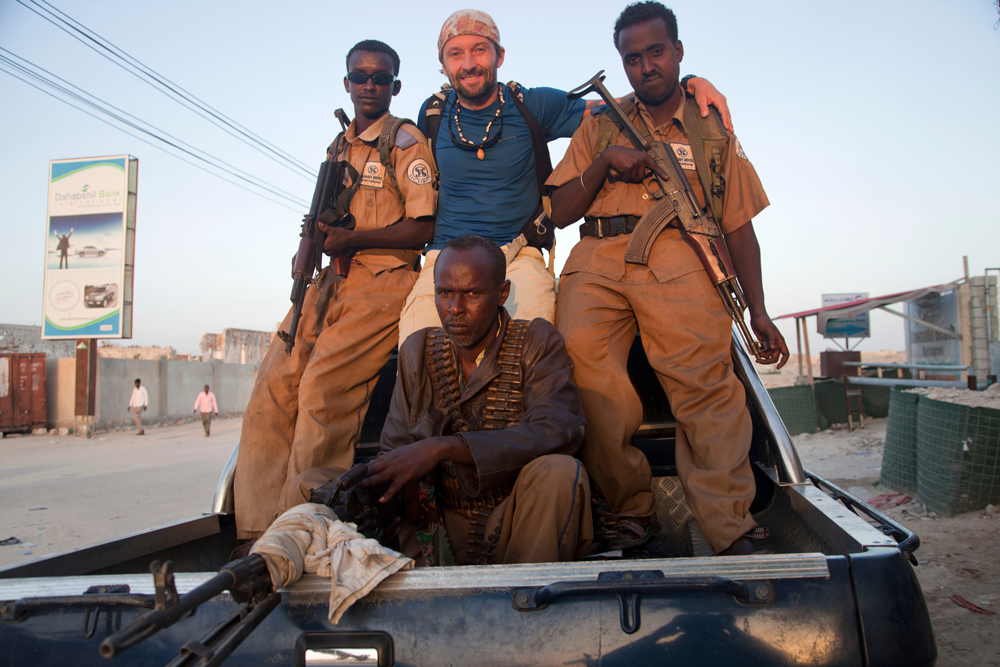 With armed bodyguards in Mogadishu
3. Keep a low profile
Robbery and theft occur throughout the whole world. You can minimize the risk by not being too conspicuous. Safely store your valuables, keep them out of sight or leave them at home. Don't wear jewelry or watches and keep an eye on your surroundings.
4. Know your destination
Before leaving your hotel, have an idea about where you're headed and create a picture of the citymap in your head as quickly as possible. This will prevent you from lingering and searching for places once you're out and about.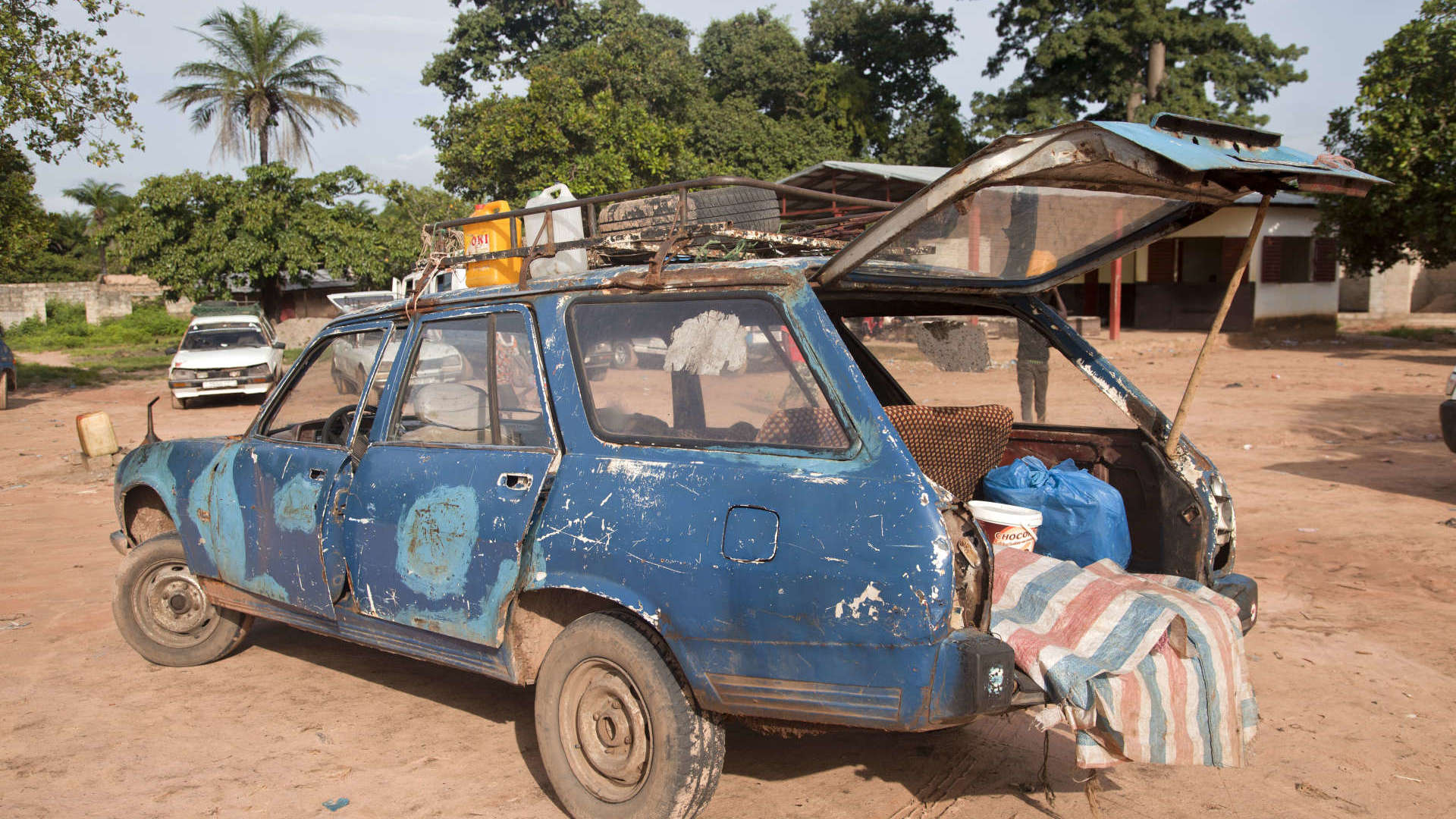 Local transport can be very challenging.
5. Stay indoors at night
In my experience, there aren't that many cities left in the world where it's safe to stroll around the streets at night by yourself; it would be wiser not to do so.
6. Think about friends and family at home
While you're travelling and enjoying all the memorable places along the way, friends and family at home may be concerned about your safety. Bear in mind that only newsworthy images about your destination are presented at home. These images are often shocking and you may notice little of them on site. Communicate regularly about your movements.
7. Inform the embassy
If you're travelling alone in a high-risk country, it would be a good idea to notify your embassy accordingly. If something should unexpectedly occur, it's useful if others know your whereabouts.
8. Trust your intuition
When in doubt, don't do it. If you are afraid of going somewhere, think of an alternative destination.
Don't be afraid to trust your intuition. Don't be afraid to trust other people. Don't be afraid to go. But equally, don't be afraid to take a decision NOT to do something if it doesn't feel right.
Of course, these recommendations don't guarantee you a safe journey. But it would be fair to say, the more you travel, the more you'll learn to assess inherent risks and how to deal with such situations yourself.
All that remains is for me to wish you a safe journey filled with unforgettably beautiful memories that will stay with you for the rest of your life.