9 Crazy, Action Packed Holiday Suggestions
Ready for some action? Trade in your deckchair for a mountain bike or surfboard. Or get a bird's-eye view of the world. Check out these exciting holiday suggestions for thrill-seeking holidaymakers. 
 1. Wild, wild west in an Indian reservation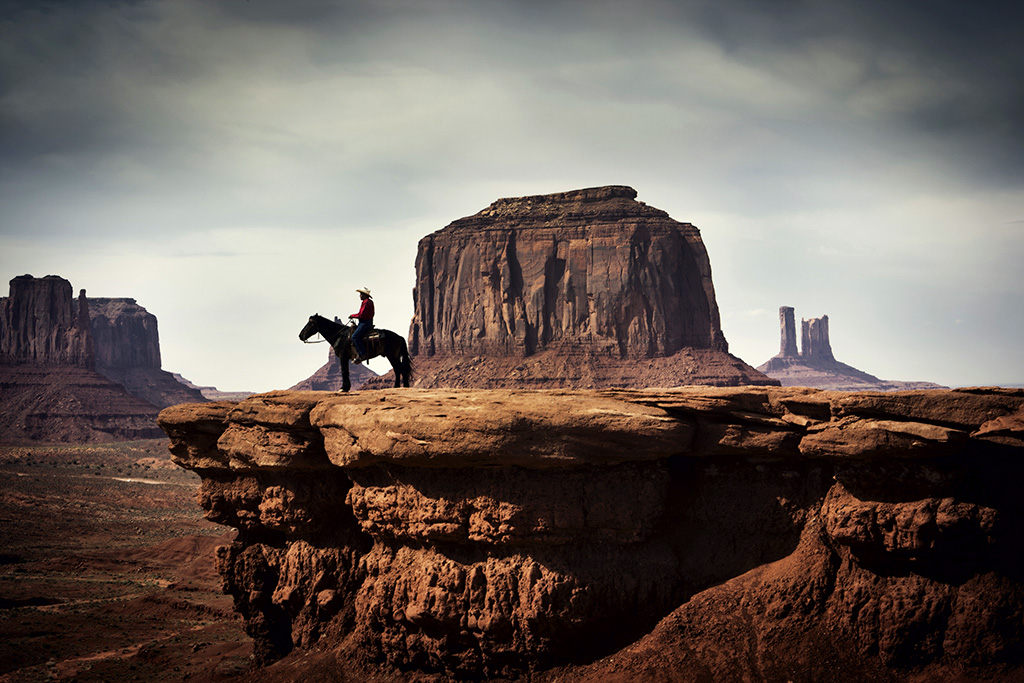 The ultimate cowboy experience. Pretend you're starring in a classic Hollywood Western on horseback, riding through Monument Valley in the Navajo Indian Reservation. The unique rock formations have featured in many a film. There's even a lookout post named after the legendary John Wayne. Get your Stetson and go!
How do I get there?
Fly directly from Amsterdam to Salt Lake City with partner Delta Airlines.
 2. Mountain biking in Ecuador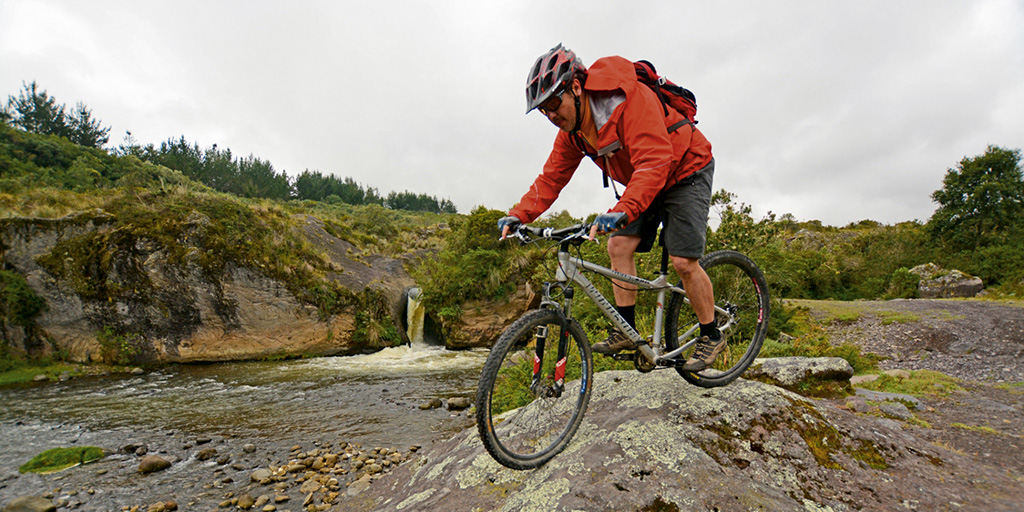 Hop on a mountainbike and race along the flanks of one of the world's highest active volcanoes in the Cotopaxi National Park. This vast moonscape near the Ecuadorian capital Quito offers unforgettable panoramic views: sprawling lakes surrounded by Inca ruins and remote horizons dotted with rock formations coughed up by volcanoes. Meanwhile, the condors soaring high will be keeping a watchful eye on your exploits.
How do I get there?
Fly directly from Amsterdam to Quito.
 3. Tai Chi at the source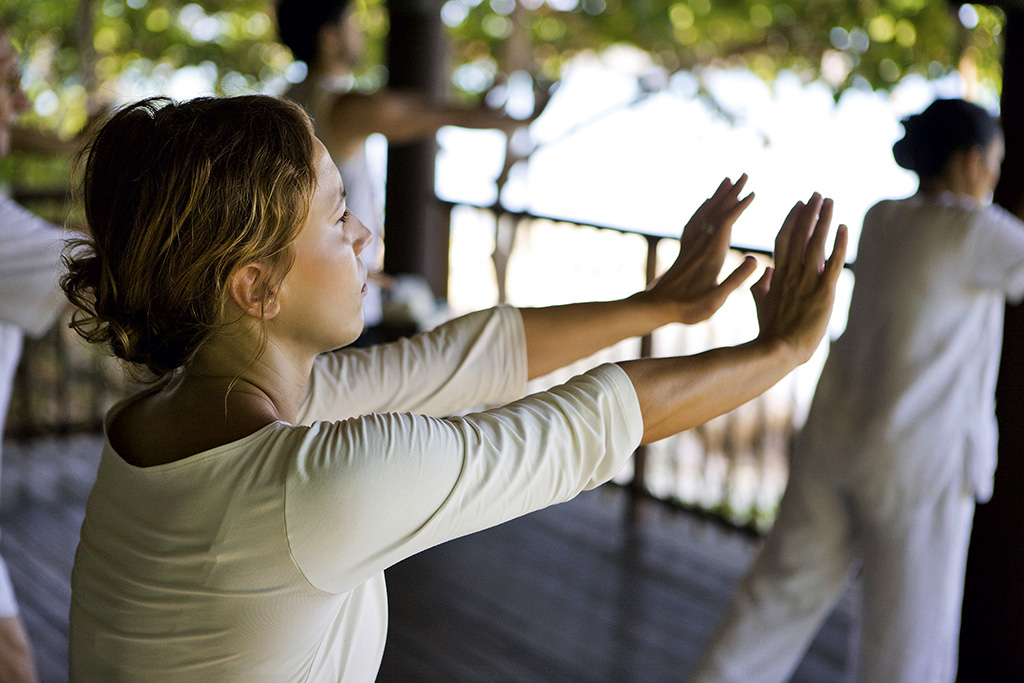 You can practice Tai Chi almost anywhere nowadays, but imagine the thrill of experiencing it at the source. This ancient Chinese meditative martial arts and exercise technique dates back to the 17th century. Why not spend time at a school in Shanghai, where English-speaking instructors will guide you to new insight into Tai Chi?
How do I get there?
Fly directly from Amsterdam to Shanghai.
4. Surfing, surfing in Colombia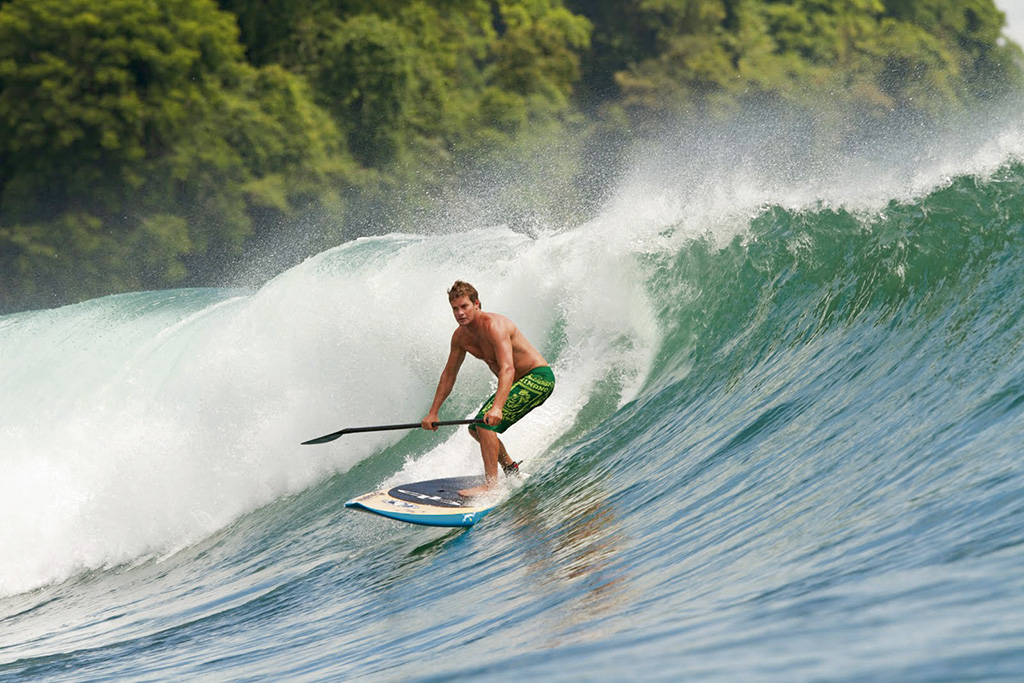 Blessed with vast coastlines on both the Pacific and Caribbean side, Colombia a haven for surfers. The country is also so close to the equator that it's hardly ever cold. This makes it the ideal  water sports destination. If you're feeling more laidback, head for the beaches up north near Cartagena and Barranquilla. And if you're looking for a challenge, get your hair wet at Nuqui and Buenaventura in the west.
How do I get there?
Fly directly from Amsterdam to Bogotá.
5. Rafting in the Canadian Rockies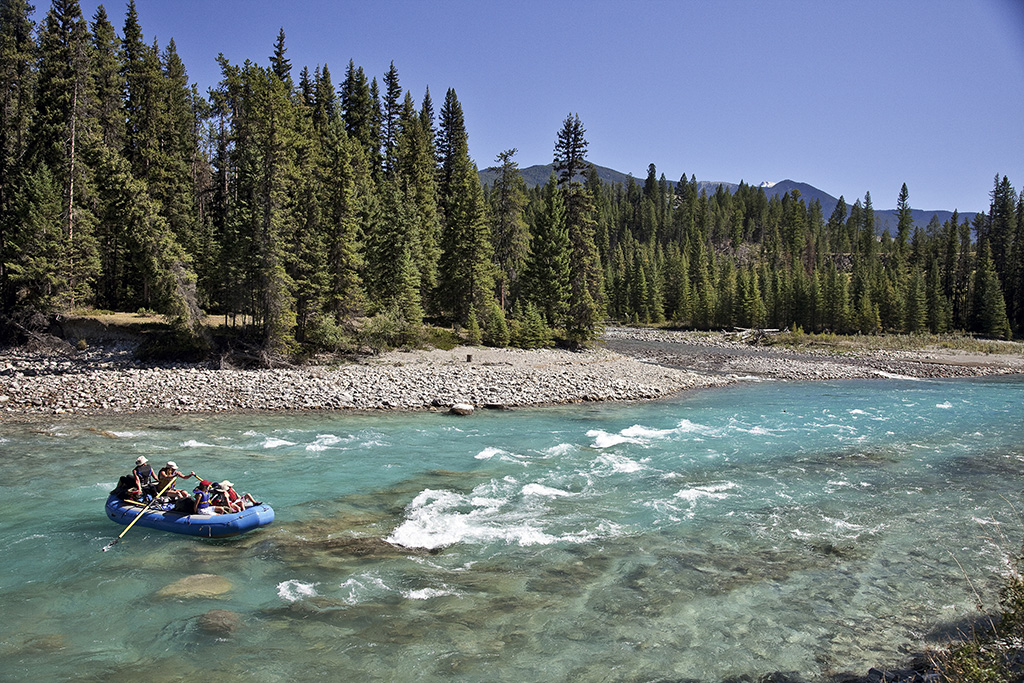 Whether you prefer a scenic float along the Bow River or an exciting run down the Class IV, white-water rapids of Kicking Horse River, you are assured of spectacular natural surroundings and high adventure in the Canadese Rockies Novice rafters will have just as much fun as die-hard enthusiasts.
How do I get there?
Fly directly from Amsterdam to Calgary.
6. Snorkelling with turtles and whale sharks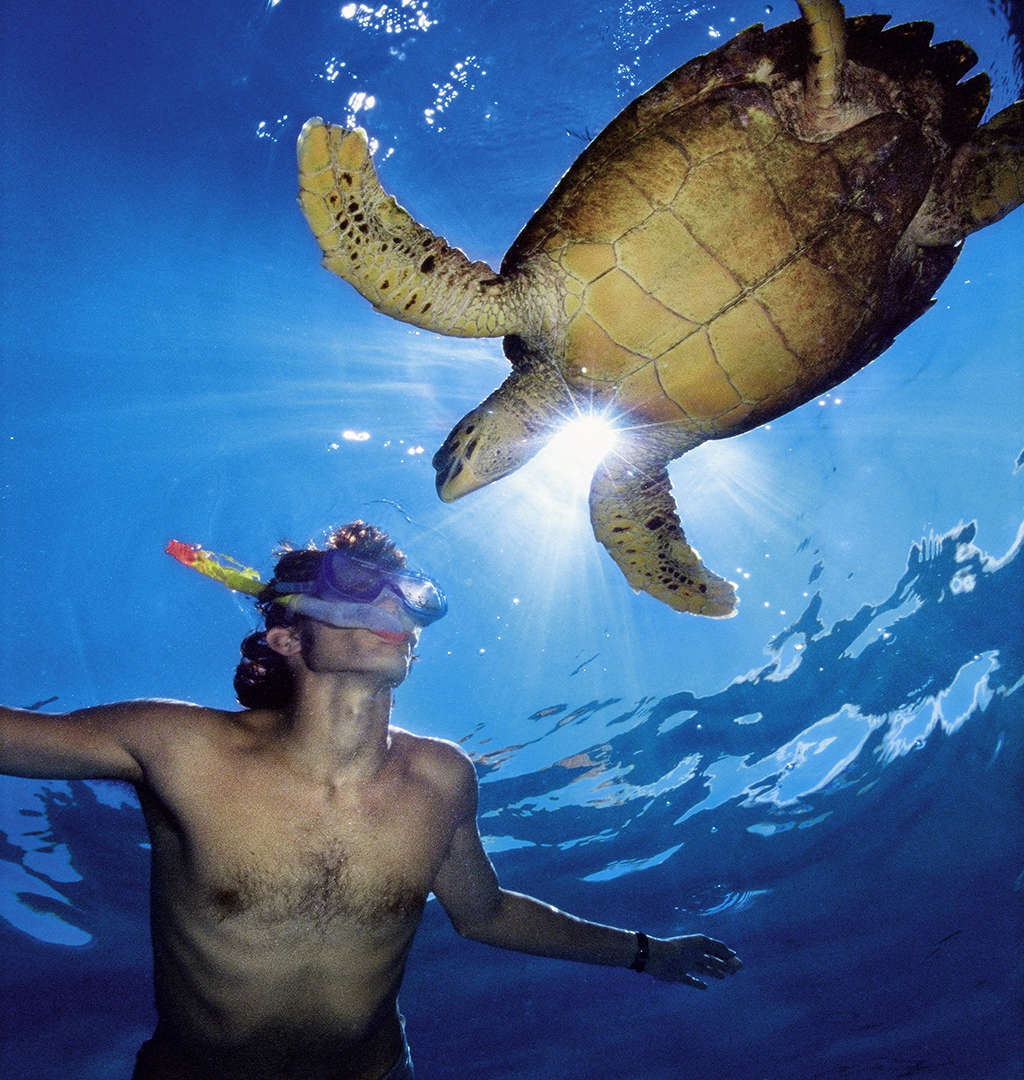 The coral reefs lining the coastal waters of Madagascar are world famous for their unspoilt beauty. The endless variety of fish and other exotic marine life forms attract  snorkelers from far and wide. You can even swim with gigantic, harmless whale sharks.
How do I get there?
Fly directly with Air France via Paris to Antananarivo.
7. Sailing around the Greek islands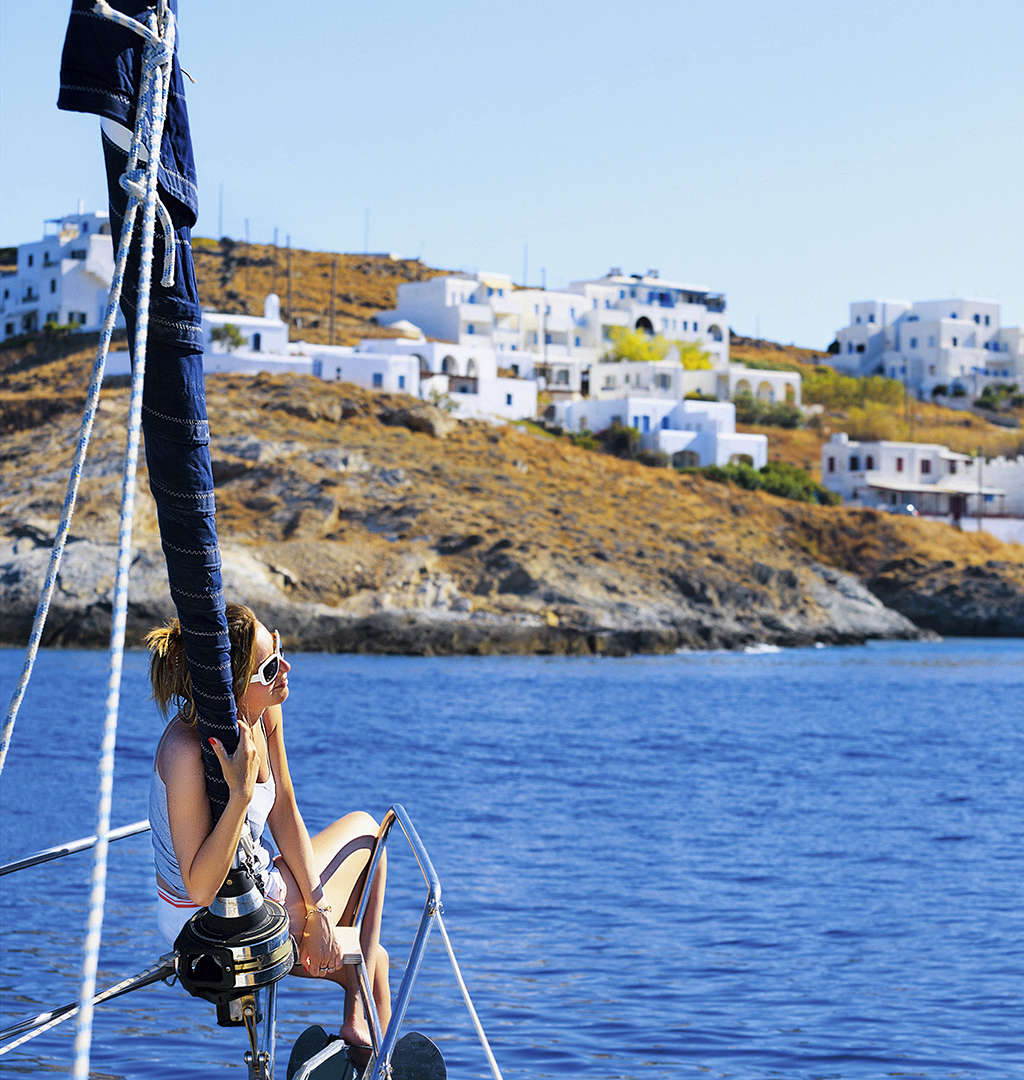 Nothing is quite as relaxing and exciting as sailing around the Greek islands. You'll get to see the Mediterranean at its best: crystal-clear, azure waters dotted with magnificent islands, steeped a rich history spanning millennia. Let the wind bring you to colourful harbours or to secluded bays for a refreshing dip in the sparkling waters. Take time out for some water skiing, then sit back and enjoy the gentle pace of island life.
How do I get there?
Fly directly from Amsterdam to Athens.
8. Paragliding in the Swiss Alps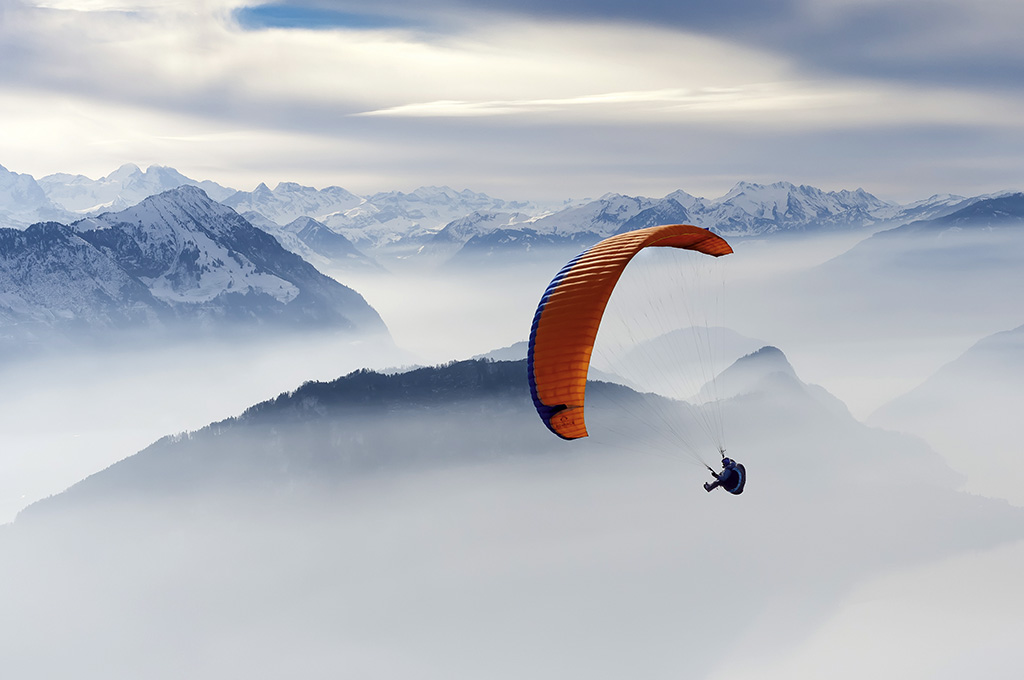 Dutch paragliders are winched into the air, but in Switzerland you simply launch yourself off the mountainside. Just you and your paraglider, accompanied by an experience pilot, of course. Paragliding is stunning above the Alpine landscape. The Interlaken region in Switzerland offers near-perfect paragliding conditions almost all year round, as well as the most spectacular bird's-eye views.
How do I get there?
Fly with KLM Cityhopper to Basel and then on to Bern.
9. Skydiving in Dubai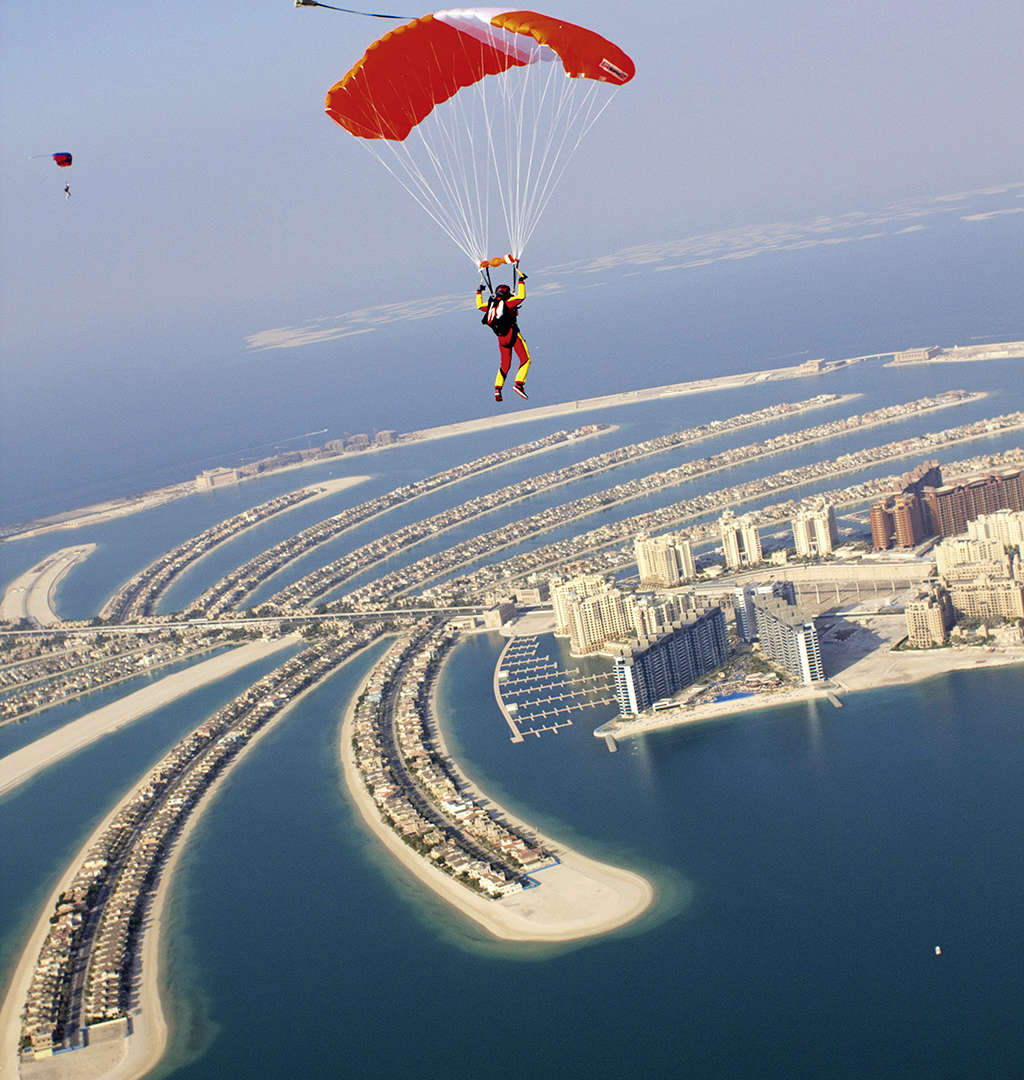 If you've ever been skydiving, you'll know there's nothing quite as impressive as the view in freefall. It's an even bigger thrill in Dubai, where the Burj Khalifa tower stretches close to a kilometre into the sky and the coast is dotted with a wide array of fascinating artificial islands.
How do I get there?
Fly directly from Amsterdam to Dubai.
This article was published in KLM's Flying Dutchman Magazine for frequent flyers and members of our Flying Blue programme. Click here to discover if our Flying Blue programme is of interest to you.