9 Things You Didn't Know About Dutch Wines
Wine production in the Netherlands has grown gradually since the early 1990s. Today our country boasts more than 170 vineyards. But how much do you know about wines from Dutch soil? And why are they becoming increasingly popular?
1. There have been vineyards in the Netherlands since Roman times
Grapevines have been cultivated in the Netherlands since Roman times. The first official record actually dates from the year 968, describing vineyards in and around Maastricht. However, viticulture had all but evaporated by the 1940s, due to factors ranging from climate to war.
2. Two-thirds is white wine
This is because varieties such as Johanniter are best suited to the Dutch soil. In the early 1990s, the time was ripe for a new harvest of Dutch wines. Weather-proof varieties of grape were introduced and cultivated with passion and innovation by a new generation of vintners.
3. Dutch wine is becoming increasingly popular
Until recently, Dutch wines were little more than an oddity one could enjoy in the southern provinces of the Netherlands. But nowadays smaller vineyards are mushrooming all over the Netherlands. In recent years, Dutch vineyards have sprawled from 80 to 240 hectares. To bring that into perspective: Amsterdam Airport Schiphol covers an area of more than 2,700 hectares. In short, Dutch vineyards are still "small fry" compared to the 800,000 hectares of vineyards in France, one of the world's vinicultural giants.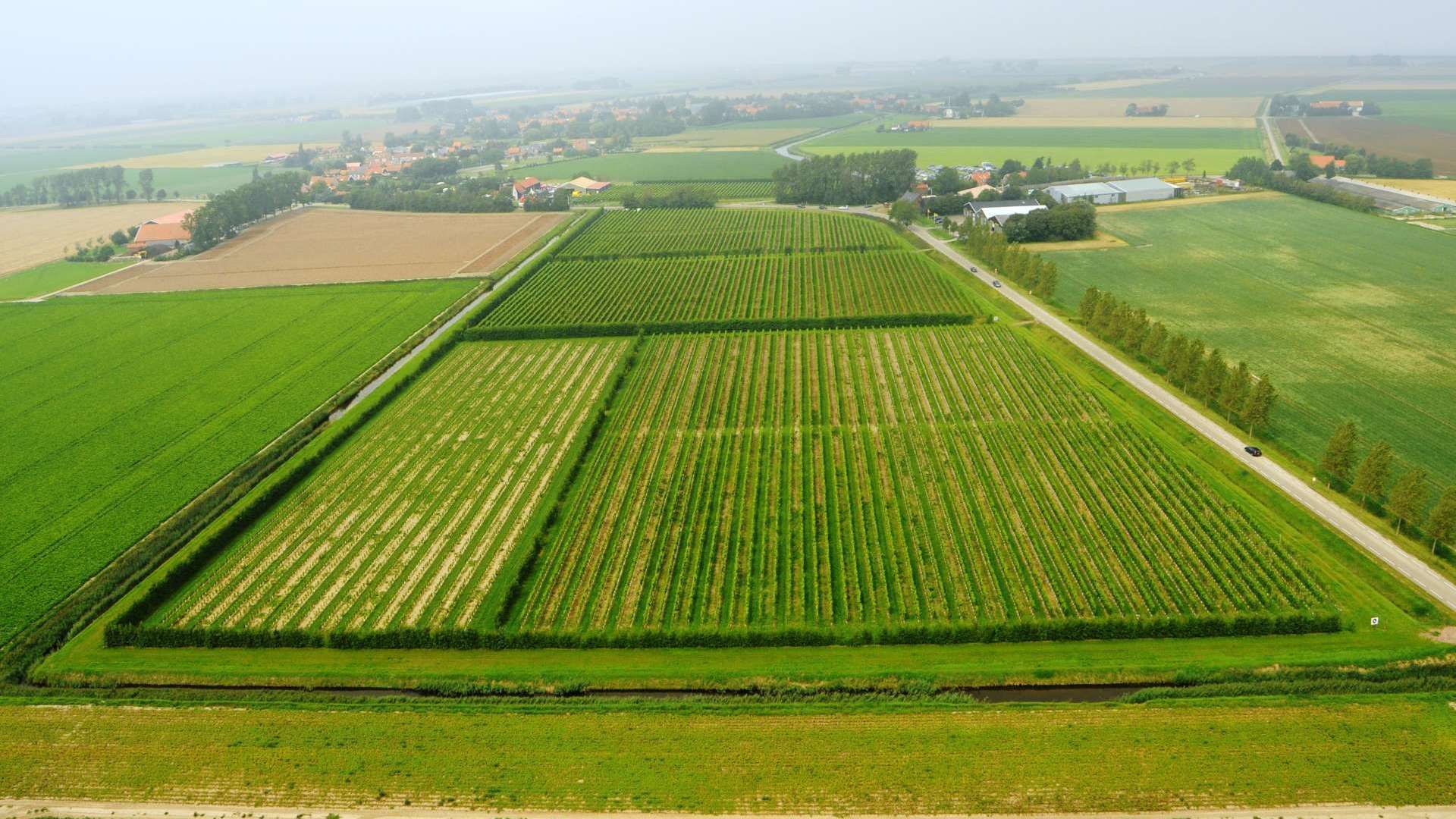 Wijnhoeve De Kleine Schorre
4. Dutch wines are gaining international recognition
Leading British wine expert Jancis Robinson recently concluded that Dutch wines are now better than their British counterparts.
5. A million bottles a year
From the Wadden Islands in the northwest to Zeeland in the south, Dutch vineyards are now producing around one million bottles a year. That may sound like a lot, but it means that only one in 17 Dutch citizen enjoys a bottle of local wine.
6. The key factors: shells and sun
But quality is more important than quantity. And when it comes to quality, you can't go wrong with the wines produced by Johan van de Velde of Wijnhoeve De Kleine Schorre in Zeeland. At 10 hectares, this is one of the bigger Dutch vineyards, providing ample proof that Zeeland clay and vines are a perfect match. Dreischor, where the vineyard is located, was previously a coastal village, which is why the soil is rich with shells, giving it a high calcium content, which combines perfectly with the ample sun hours in these southern reaches of the Netherlands.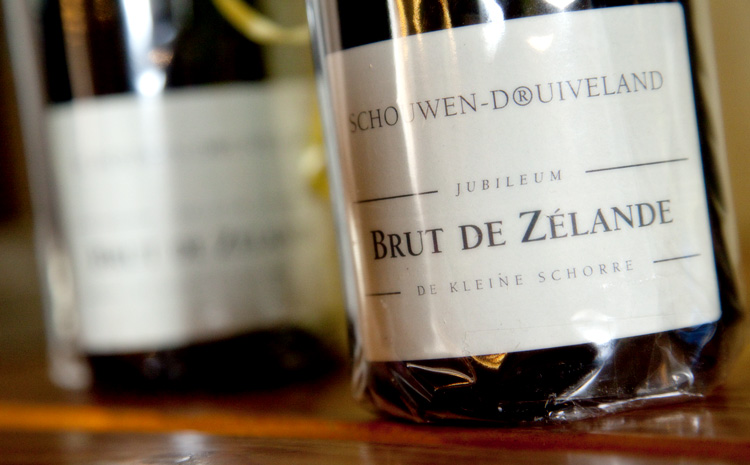 7. You too can pick grapes in the Netherlands
Nowadays, you don't have to travel all the way to France to pick grapes. In October, you can do your picking all over the Netherlands, as a group of KLM staff did at De Kleine Schorre vineyard. You'll find practical information about vineyards in the Netherlands and Belgium on this site: dewijnhoek.nl
8. KLM has been serving Dutch wines on board for 10 years
De Kleine Schorre produces around 70,000 bottles a year. KLM has been a loyal client since 2006, when it purchased 6,000 bottles. Five years later, the airline was ordering 20,000 a year. Van de Velde is proud of the partnership: "It really is special that a major international corporation like KLM serves our Dutch wines to its passengers in World Business Class. This year, after extensive testing, we will be supplying KLM for the tenth consecutive year. That really is a feather in our cap."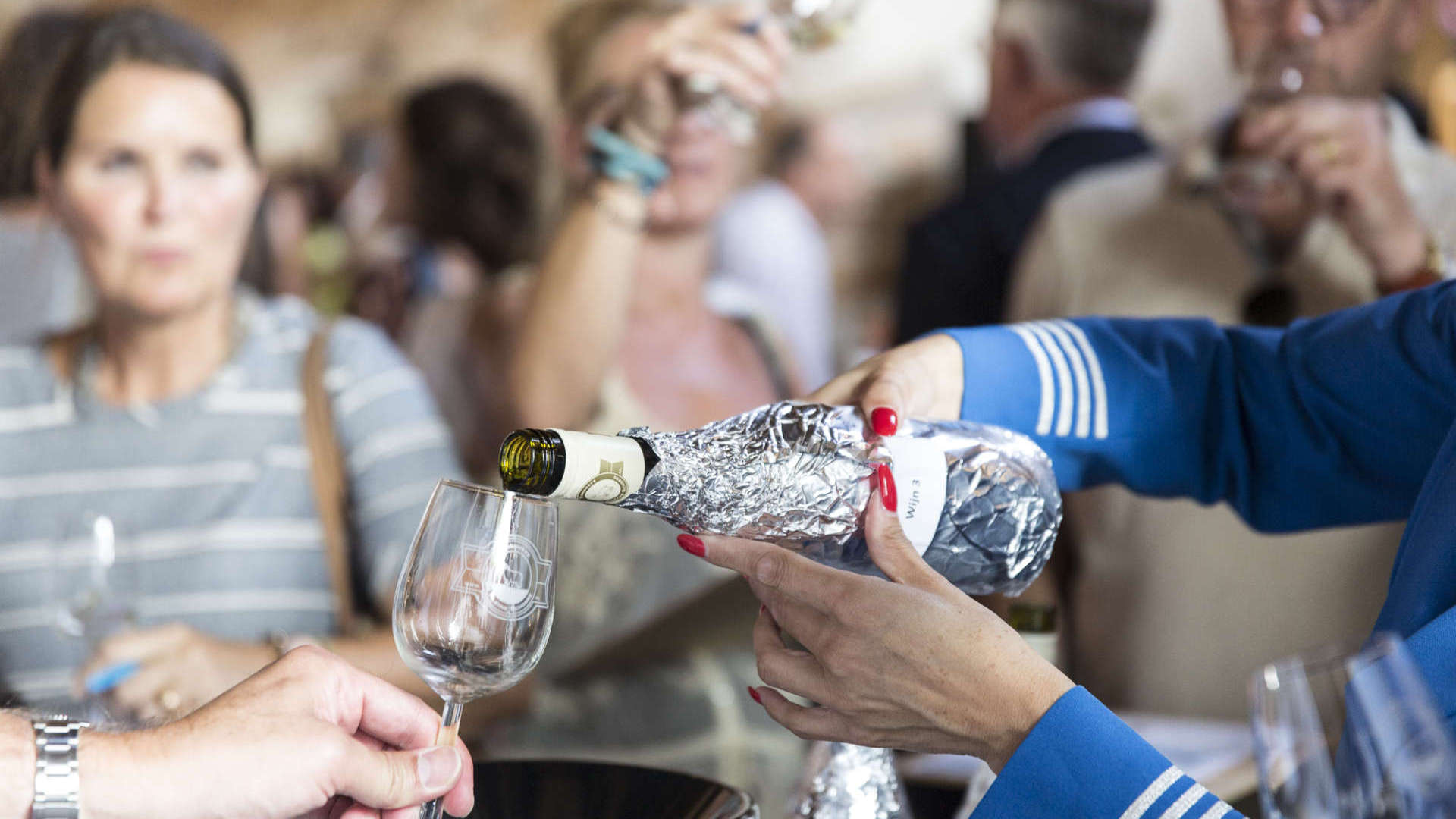 Photo credit: Natascha Libbert
9. KLM organised the biggest wine tasting panel ever
Our biggest wine tasting panel ever was attended by more than 100 invitees, including Dutch Flying Blue members, cabin crew and loyal associates of KLM and De Kleine Schorre. During the event, held on 1 September, the panel members blind tasted four different wines. Three of these will be selected to be served in World Business Class in 2017.