9 Times Love in East London
London and I, we have a short, steamy history. I fell in love in London, about as much as I fell in love with London. And you know what they say about true love. It tends to last. And when it comes to the city of the Big Ben and the Thames, that saying is every bit true. Ever since that first call, London is calling every now and then. And I can't wait to pay this vibrant and fashionable city a new visit.
Especially now that I have Holland Herald's list of hotspots, insider tips and hidden gems in London, East London to be precise. Are you ready for nine times love in East London?
Lying mainly within the area of Tower Hamlets and tucked between the City of London and London's old docks, the East End of London has seen many waves of national and international immigration down the centuries: rural immigrants, Huguenots, Jews and Irish textile workers. And this is the fertile ground on which today's prosperous and creative area has been built.
What was once known for being overcrowded and poor, today is one of the most vibrant areas in the capital. It may not have Big Ben, but it does have a vast number of churches and spires. Artists and galleries who moved into the old industrial spaces in the late 20th century, continue to populate the area, which today is home to a vast and eclectic food scene, reflecting its history. Out here jellied eel would be more traditional fare than afternoon tea served on porcelain and silver.
Grab a bite of breakfast
Start the day on the right foot with a leisurely brunch at The Breakfast Club. One of several London outposts, the Hoxton Square restaurant is reminiscent of an old-school American diner, and serves up everything from huevos rancheros to the classic English (and American) breakfast. If you don't fancy a lengthy food affair after a night touring the Shoreditch bar scene? Enjoy an egg and bacon bagel on the run from Columbia Road local, Cafe Columbia.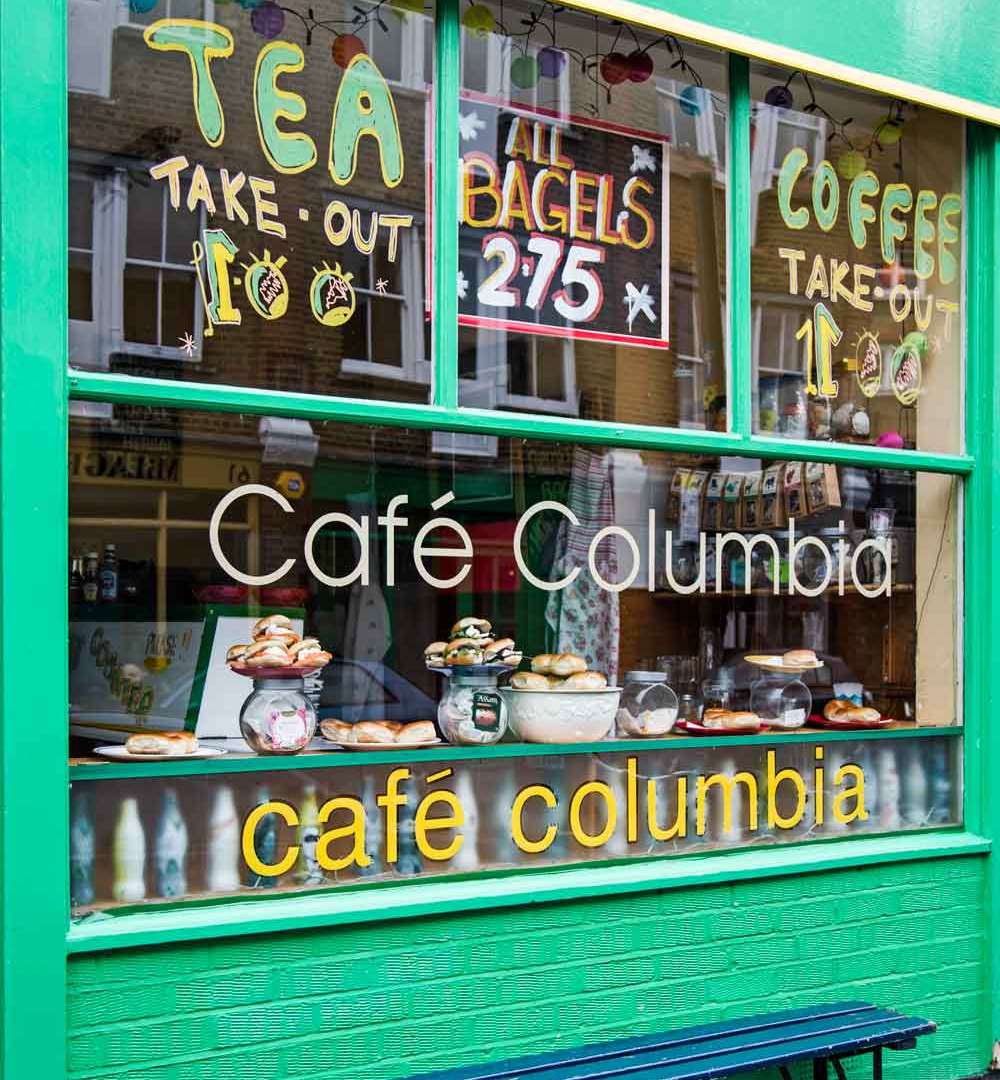 Take in the street art
Spend half a day wandering the streets of Shoreditch and you won't even need to step foot into a museum. Shoreditch is home to some of London's best street art, where you'll be lucky to catch glimpses of works by American illustrator Shepard Fairey, Belgian graffiti artist Roa, and local artist Phlegm. Brick Lane and Hanbury Street are great places to start. You might even be lucky to catch a Banksy in the wild if you carry on to Rivington Street.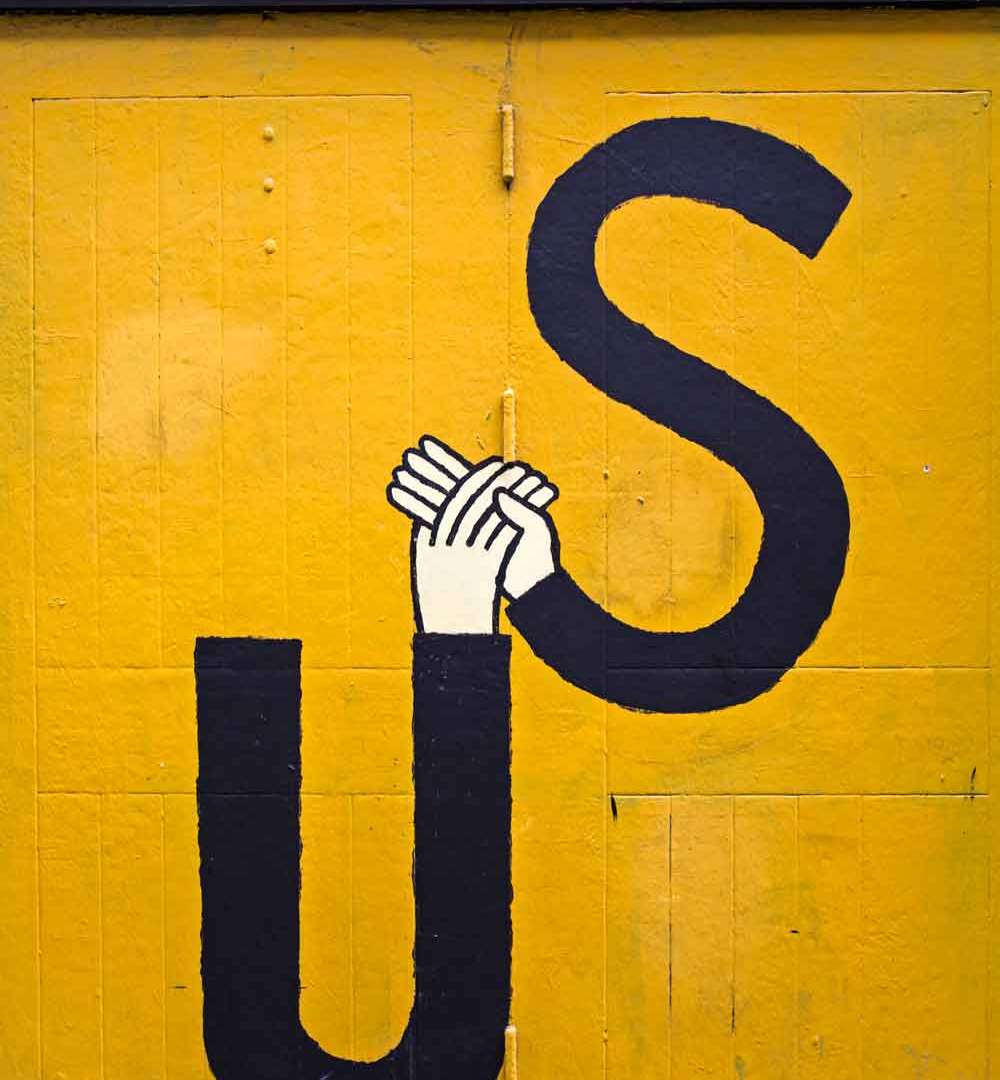 Get a good brew
Smack-bang in the middle of achingly cool Shoreditch is specialty coffee institution, Origin Coffee Roasters. An espresso from their own Origin Roastery will jolt you back to life, but this place is far more than just a caffeine stop. It's a coffee lover's prime destination. Downstairs, at their self-appointed "training lab", you'll find barista-run courses for coffee professionals and enthusiasts alike, as well as tasting sessions and other events. The Scandinavian style decor (complete with a Futurama-illustrated mural by artist John Kilburn) will be sure to please design aficionados.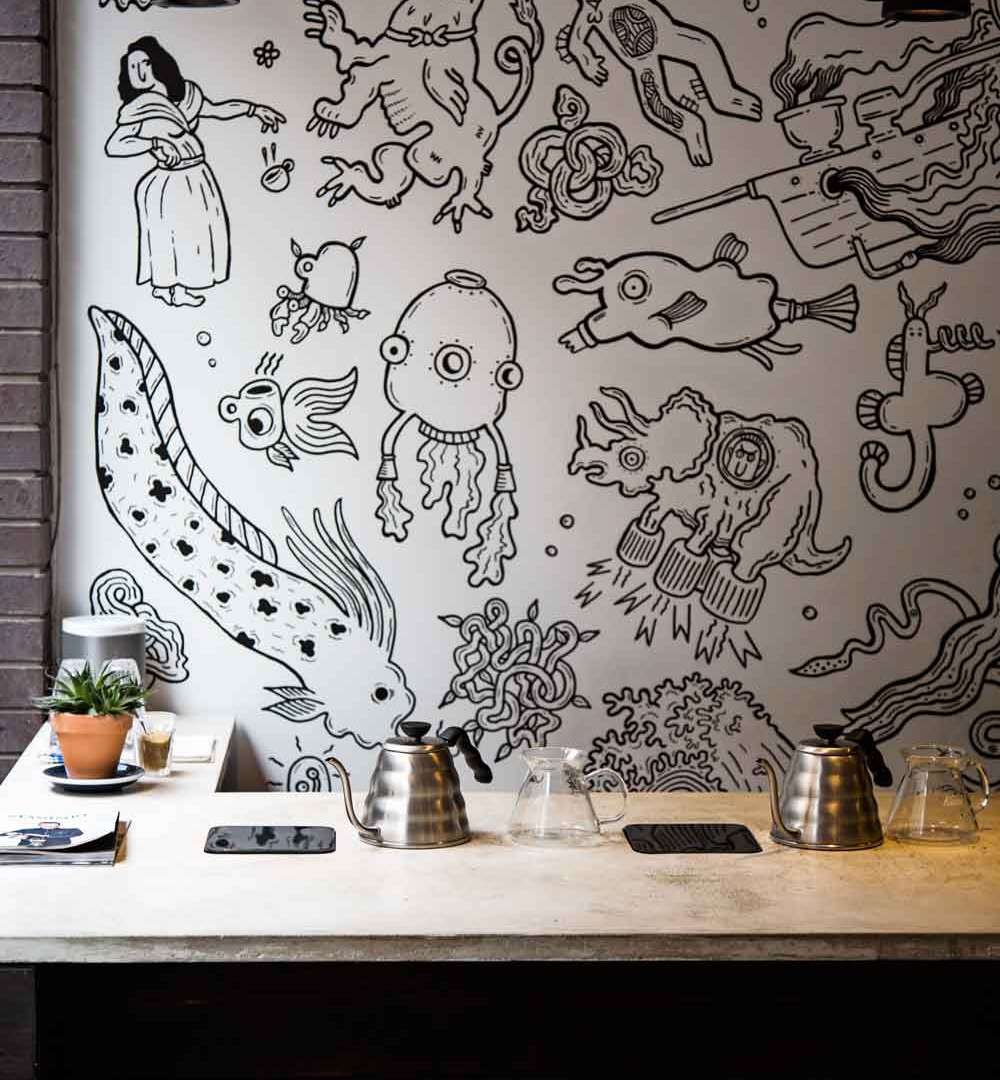 Browse the markets
When it comes to markets in East London, you are spoilt for choice. Flower lovers will be in heaven walking along the rows of bright seasonal blooms at the famous Columbia Road Flower Market, while vintage collectors will feel right at home rifling through the racks at Old Spitalfields Market. Bustling Brick Lane will please food fans, and Broadway Market is a sure-fire hit for anyone.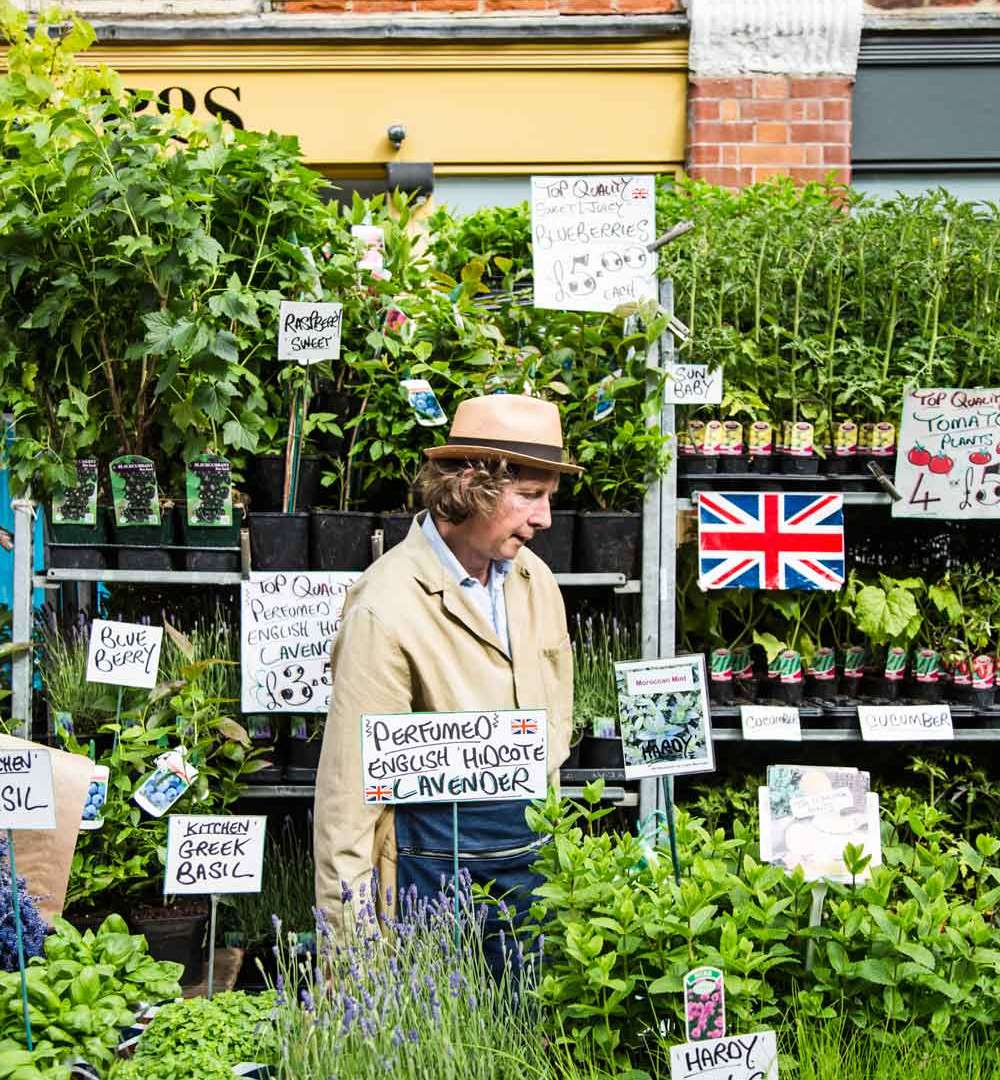 Sit for lunch
After a morning spent wandering the street art-adorned lanes of East London, it's likely you've worked up an appetite. If you're lucky, you might nab a spot in the sun at the waterside Towpath Cafe – their homemade quiche is a crowd-pleaser. For something slightly more Mediterranean, make a beeline for Campania Gastronomia, a true slice of Italy in East London. Legs of smoked ham hang from ceiling rafters and communal tables are laden with delicious antipasti.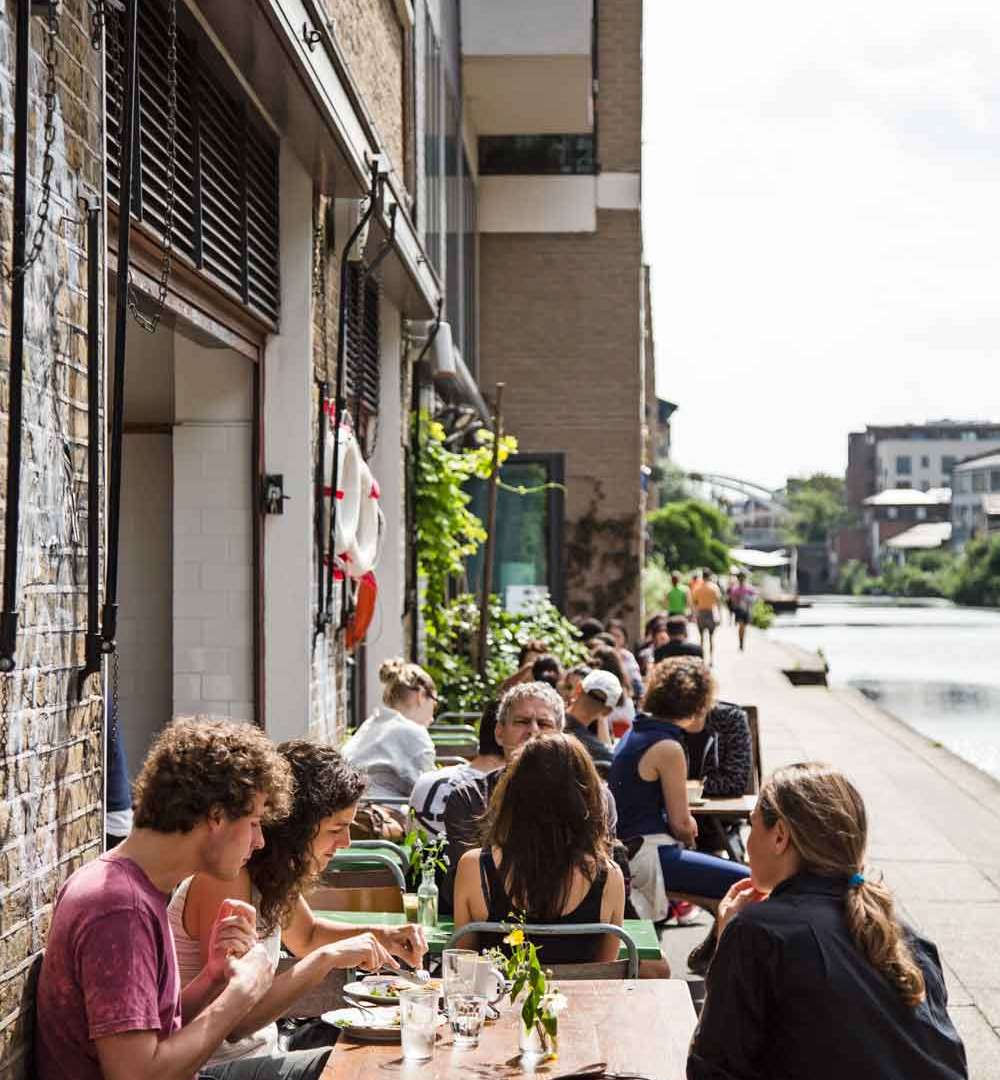 Indulge in some retail therapy
When it comes to shopping, East London has an array of independently owned boutiques you'll happily trade the high street for. Our favourites include home decor mecca, Labour and Wait, and shoe label Fiorentini + Baker's East London flagship in a former button factory on the recently revitalised Rivington Street.
Stop for a drink
Old Street is brimming with hip bars and classic English pubs, so whether you're after a pint or a Pimm's, you're in for a treat. For the former, make your way to The Draft House, home of craft beer and juicy burgers. If an Instagram-worthy cocktail is more your style, speakeasy Nightjar is the ultimate, where drinks come topped with delicacies like candy floss and pecan maple syrup.
Hit the dance floor
One of the best things about East London is the Shoreditch nightlife. After a quiet drink at one of the borough's best-loved pubs, be sure to stop in at Old Street Records. Whether you're searching for a sampling of smooth jazz or a late-night DJ session, you'll find it here. For a guaranteed good night out, The Hoxton Seven and Be At One are sure to deliver (both on cocktails, and tunes).
Lay your head down
By far the coolest digs in East London can be found at The Ace Hotel. The London outpost of this designer New York chain is the heartbeat of Shoreditch's creative-cool hub. As well as hipster-inspired rooms, the hotel is completed by the Bulldog Edition cafe and American diner-style Hoi Polloi restaurant. It is the epitome of gritty east-end cool.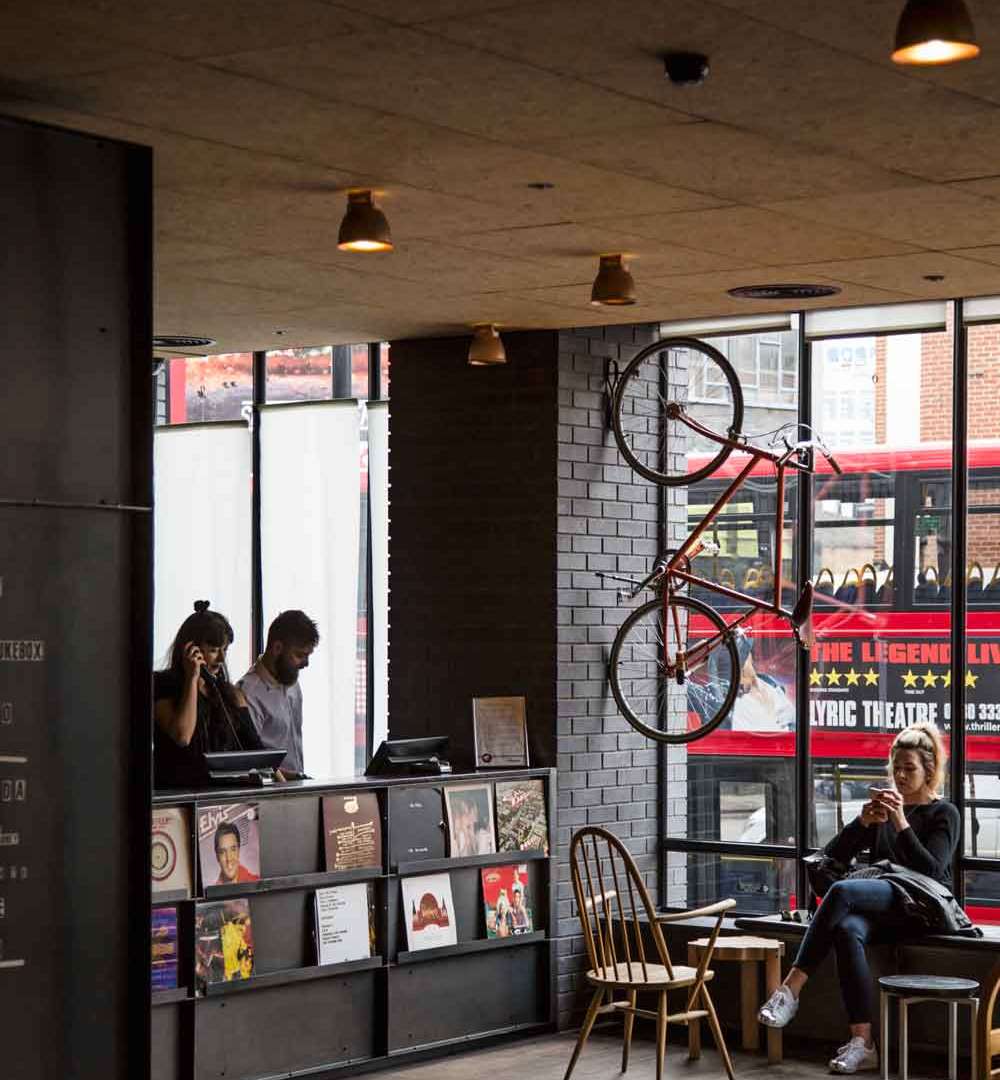 Photos: Mirjam Bleeker