A Beauty Salon For Stewardesses
And now for something completely different… That sentence primes you for a comical topic, but that isn't really the case. Then again, the way the topic was dealt with in 1948 is quite comical. But also quite painful. Whatever the case may be, it's a story I'd like to share with you. The editor of Wolkenridder in 1948 didn't feel quite comfortable with it. Here's the story about A beauty salon for stewardesses.
Aesthetic standards
Almost 67 years ago, when Schiphol's latest renovation project was nearing completion, a beauty salon specifically for stewardesses opened at the airport. In addition to a knowledge of products, destinations, languages, safety and aircraft technology, stewards and stewardesses were expected to meet certain aesthetic standards. This topic was dealt with in the Wolkenridder of 21 August 1948, but the editor went about it in a rather odd way.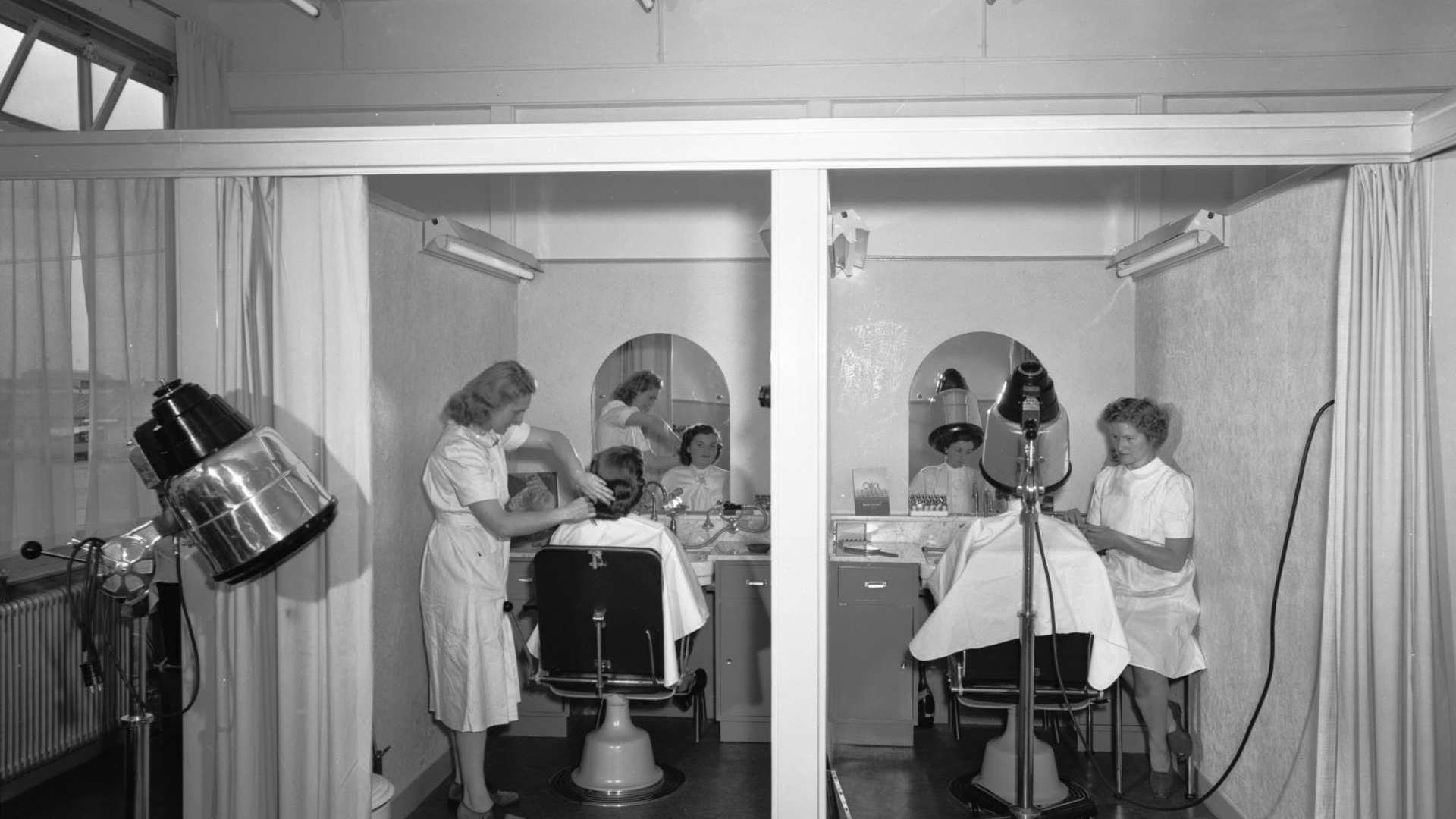 His article (I'm pretty sure it was a man) gives an eye-witness account of the action taking place in the beauty salon on the first floor of the Croydon Hangar. "Our hostess showed us all the equipment and the many flacons containing colourful lotions. There was booth with a tanning lamp and what we thought was an operating table, upon which a living being had been laid out. The motionless eyes in the deathly white face stared up at the ceiling. Was this a place of torture?"
Face Mask
Of course that was not the case. The lady in question was getting a face mask. Our editor clearly thought it was all very mysterious. I should add that the lotions and other cosmetics of the day were all from Elisabeth Arden, who was then one of the leading manufacturers. Arden was Canadian and the beauty institute she opened with a partner in the United States in 1909 went on to become an empire that exists to this day.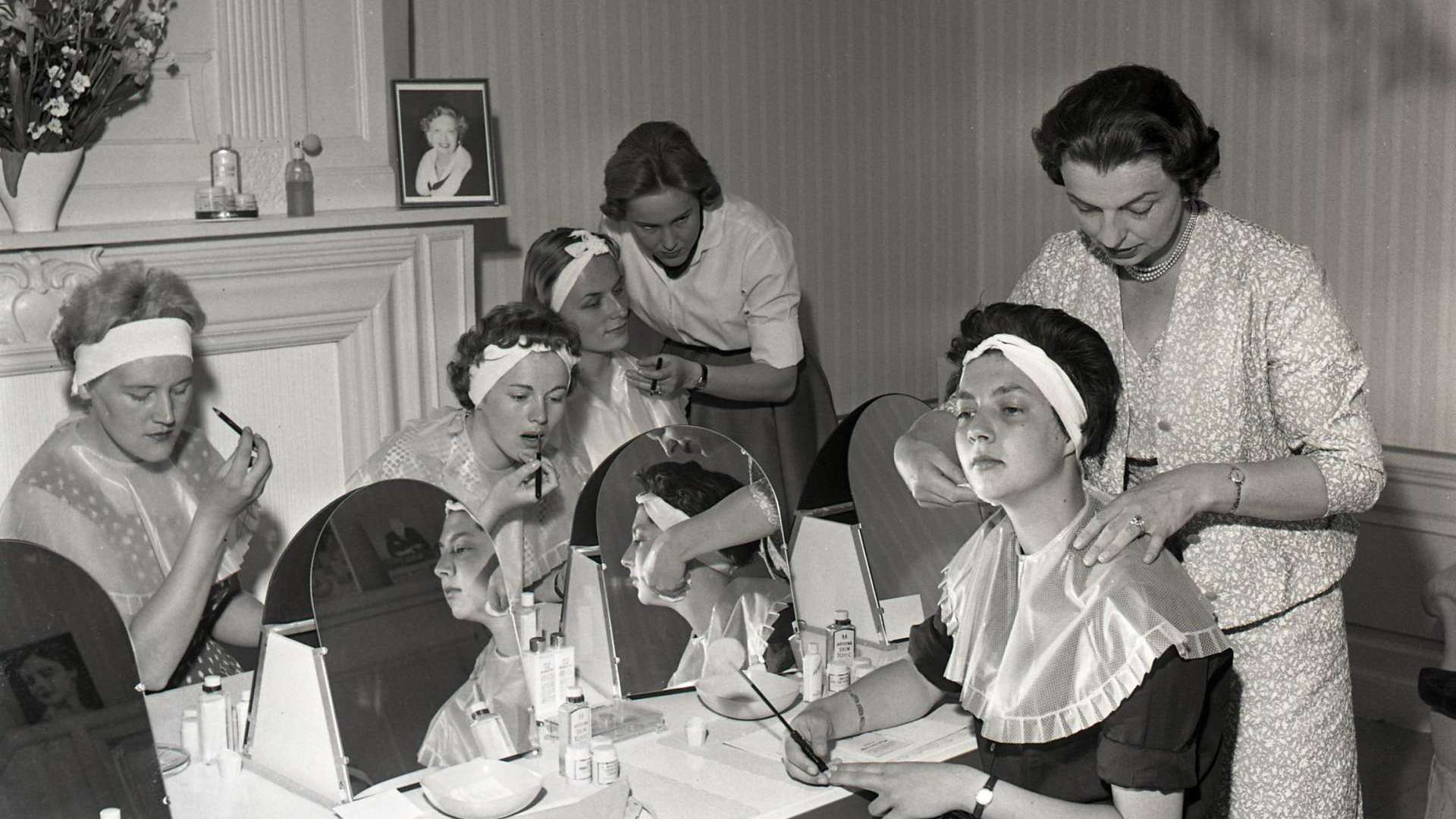 It isn't quite clear when exactly the Schiphol beauty salon closed down, but this facility certainly isn't available at the Crew Centre nowadays.
The other photo dates from 1958, ten years later, and was taken at the Elisabeth Arden beauty salon in The Hague. In these years trainee stewardesses were given a treatment and trained in beauty care.
"women too cannot escape these modern times."
Which brings us back to the article from 1948, which opens with the bold statement that "women too cannot escape these modern times." Further on in the piece, the editor refuses to leap to any conclusions, saying: "When women donned trousers for the first time, some ladies publically voiced their objections, saying that women should remain women. […] But are modern women any less feminine? Let's not risk any hasty opinions on this topic."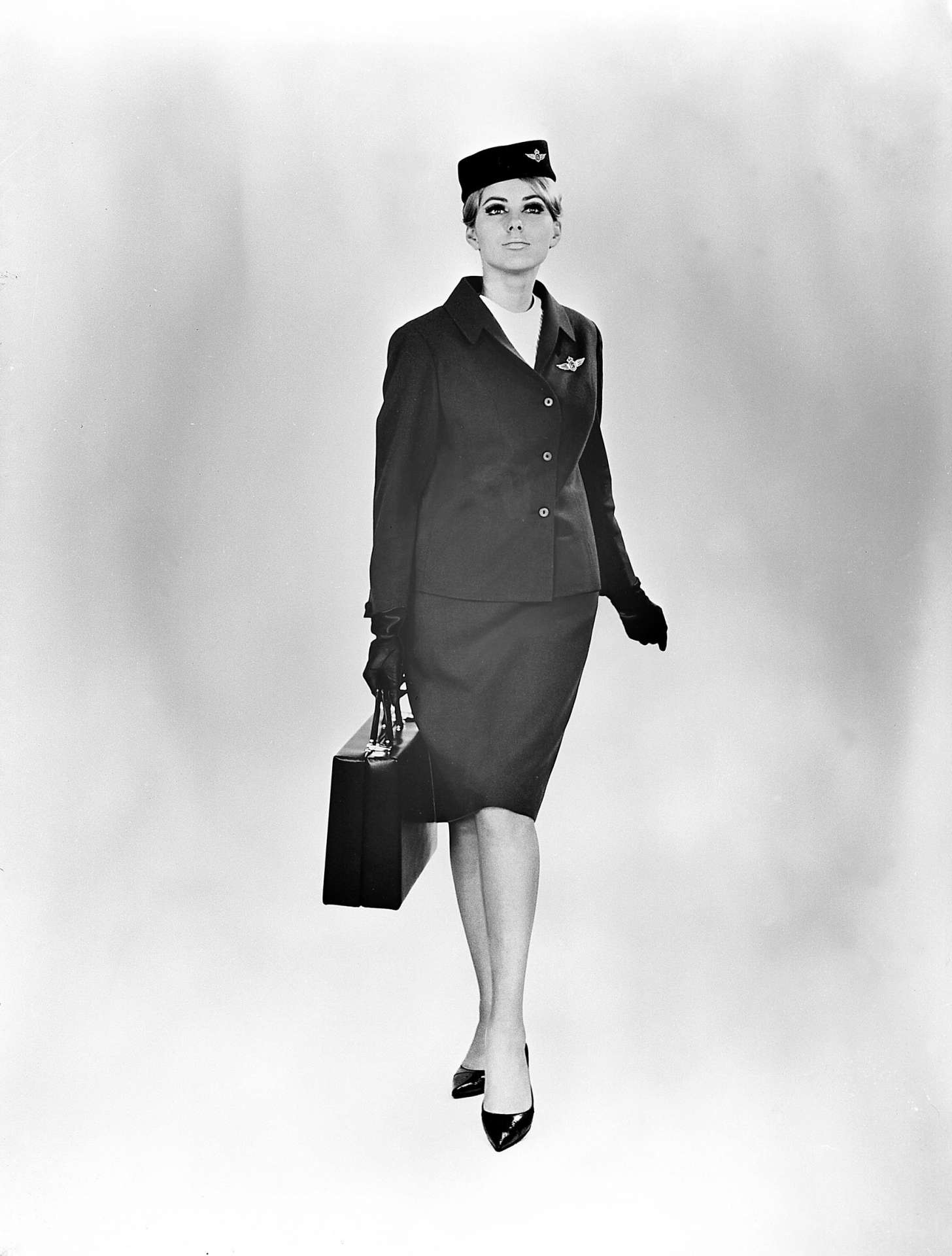 Emancipation was clearly not a topic that the editor felt comfortable with. He strung together cliché upon cliché. If he had known that stewardesses today would also have the option of wearing pants under their uniform, I'm sure he would have expressed his views with greater care.