A Gracious Lady – The Lockheed Constellation
The high nose wheel, the rounded belly tapering off at the tail which consists of three vertical stabilisers. There is no mistaking it. This is the Lockheed Constellation. A more beautiful aircraft is hard to find, and more than a few people think so. A few unmistakable characteristics make it recognizable to just about anyone who knows something about aircraft. Here she is—the "Conny".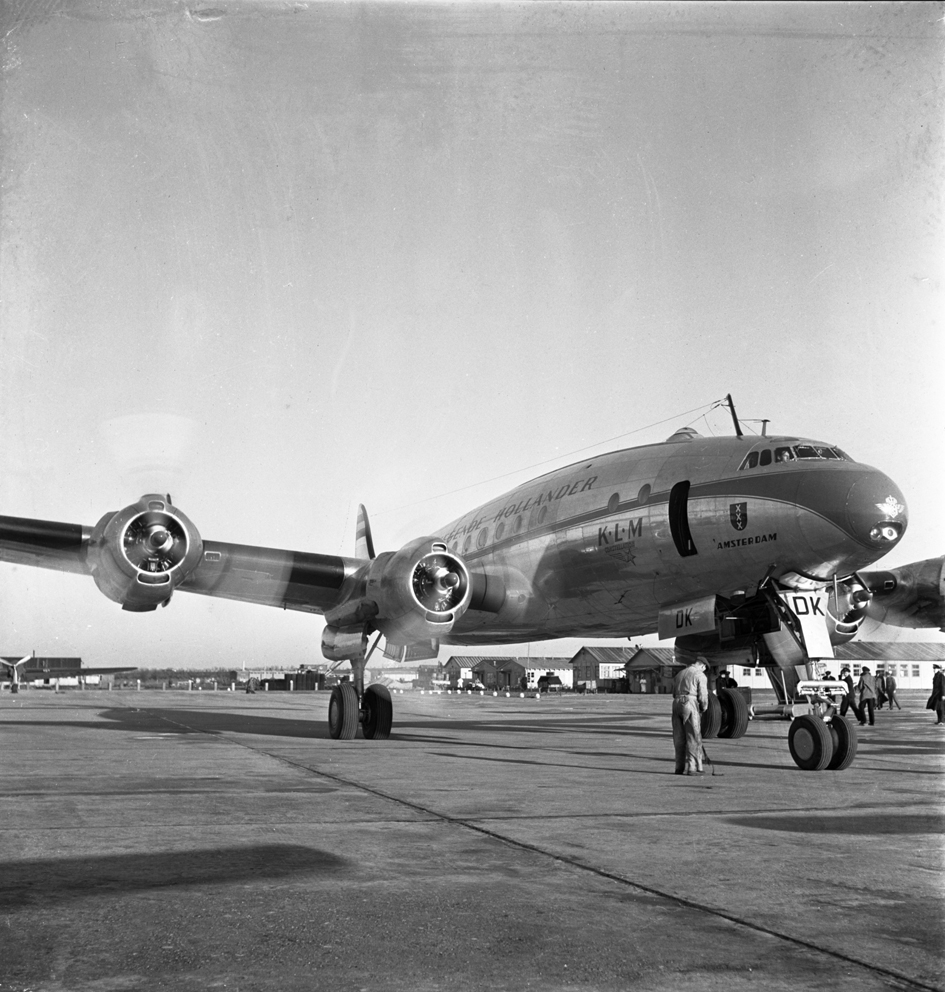 Her development began in 1939. However, when the Second World War broke out, the work was put on hold. In the last years of the war, the US Air Force had access to the first models to roll off the line. After the war's end, in 1945, the airline industry was also able to take possession of this beautiful aircraft.
25 Lockheed Constellations
In 1946, the first Conny joined the KLM fleet. In September 1946, four Constellation L-049s followed in rapid tempo. The first was the PH-TAV, dubbed the Venlo. In 1947 and in the years that followed, more Constellation L-749s were added. It had heavier engines and could fly at greater speeds. KLM finally acquired a total of 25 Lockheed Constellations.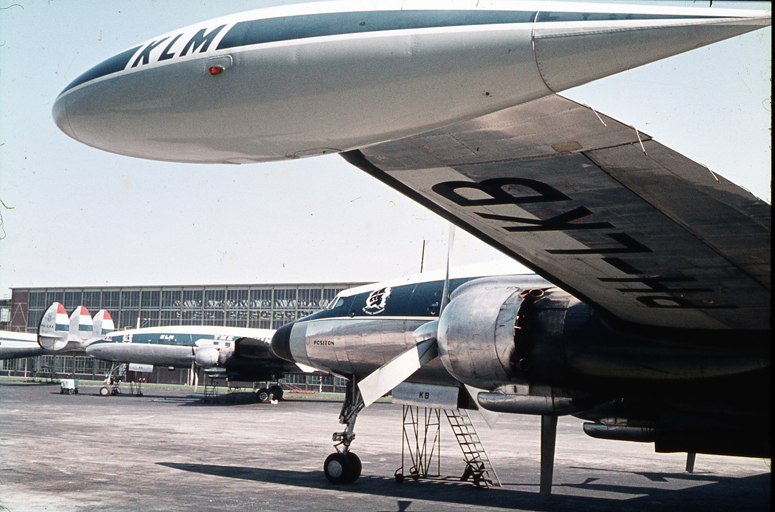 The Constellation was particularly well-suited to long-haul flights and, thanks to its pressurized cabin, it could fly at greater altitudes. The Constellations took over the Amsterdam-New York route as well as the line to the Dutch East Indies.
Super Constellation
The Constellation was extremely popular and the demand for ever-larger aircraft arose. Lockheed responded by designing the L-1049 Super Constellation. The aircraft was 5.6 metres longer than its older sisters and, in June of 1953, KLM took possession of its first model, the Electron. Later on, KLM ordered a new version capable of flying even greater distances thanks to the extra fuel tanks built into the wingtips —a rather different idea than winglets. KLM would ultimately acquire 22 Super Constellations which it would use on routes throughout North America and the Far East.
An Ignominious End
Finally, the aircraft saw all the possible developments that it could take and it could not possibly compete with the brand-new jet engine. With the advent of the DC-8, the Conny became "old-fashioned" and, slowly but surely, it disappeared from the KLM fleet, as it did from airlines around the world. An ignominious end for a once-noble object. The aircraft proved difficult to sell on. For a while, a few occupied a corner of Schiphol languishing under green tarpaulins. Everything else was sold for scrap or spare parts.

As a result, very few are left. Only a handful can be found in aircraft museums in the Netherlands and elsewhere. Looking through modern-day eyes, this is hard to imagine. If the world has seen a single gracious aircraft that spoke to the imagination of so many people, it would have to be the Conny.