A Gruelling 127-Hour Flight
Nowadays, passengers who want to get to Jakarta tomorrow, board an aircraft today. But things were very different less than 100 years ago. The journey took weeks by sea and aircraft flew no further than Paris. Surely there was a faster way. In an effort to prove just that KLM and Fokker joined forces with others in 1923 to fly to Indonesia – known formerly as the Dutch East Indies. Having bid farewell to the last Fokker aircraft in the KLM fleet in October 2017, this blog goes back to the pioneering period in which KLM and Fokker cooperated intensively.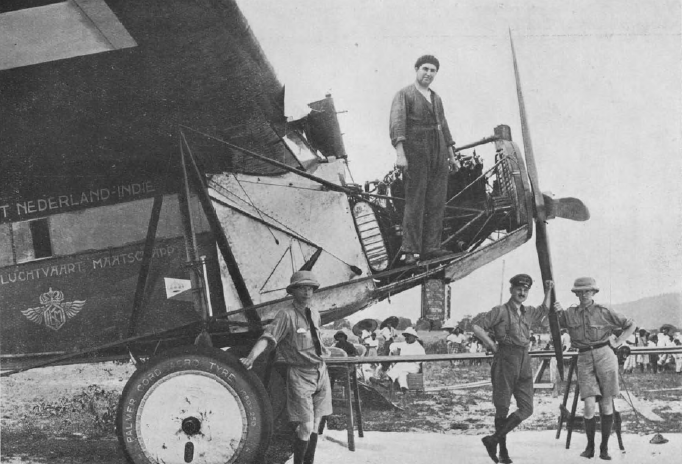 Fokker F. VII
United in the "Comité Vliegtocht Nederlandsch-Indies" (Flight Committee for the Dutch East Indies), preparations for the first trip were initiated. Almost everything was new. The Fokker aircraft plant specially designed a new aircraft type: the Fokker F. VII. Consideration was also needed for very practical matters. Where should the plane land en route? Would fuel resources there be sufficient or should they be brought along? What if something were to happen? KLM put forward Captain Jan Thomassen à Thuessink van der Hoop who, together with Lieutenant Pilot Van Weerden Poelman and flight engineer Van de Broeke formed the three-headed crew. A year later, the preparations were ready to fly the "H-NACC" to Indonesia.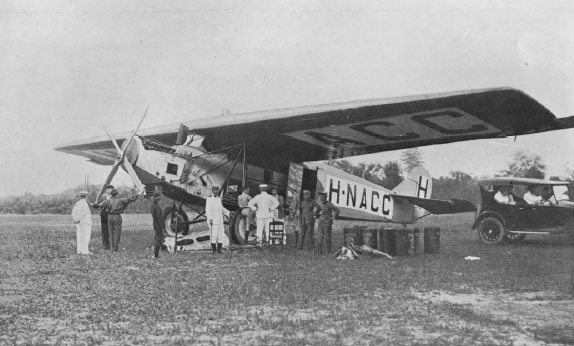 Three pioneers
On 1 October 1924, loads of enthusiasts came to wave the three adventurers off from Schiphol. After getting off to a good start, the plane had to make an emergency landing in Eastern Europe after only a few days. For a moment, the adventure seemed over. Fortunately, money was quickly collected in the Netherlands for a new engine. After flying more than 15,000 km in 55 days, clocking 127 flight hours and numerous intermediate stopovers, the plane touched down in Jakarta on 24 November 1924. The pioneers were given a hero's welcome: they demonstrated that it was possible to bridge such a long distance with the aircraft.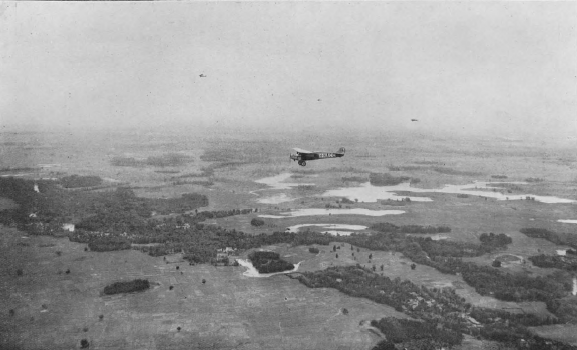 Adventure
After the extraordinary flight, Van der Hoop wrote the book "Door de lucht naar Indië" (Through the sky to the Dutch East Indies). The travel journal reads like an adventurous book. It was quite a job, for example, to let the home front know the aircraft had been hit by engine trouble. During the day, the pilots had to search for railways, church towers and other landmarks to know they were still on course. Flying at night was impossible. There were meetings with local residents and in Myanmar the plane even had to land on a racecourse – just before the race was held.
Iconic
The return journey was a lot less intense than the outward journey: the "H-NACC" was disassembled and transported to Europe by ship with the crew. An ironic end to an iconic journey! Fokker and KLM continued to work together after the trip and in 1929 the scheduled service between Amsterdam and Batavia was opened – operated using Fokker aircraft. This connection would serve as KLM's most important route until after the Second World War.
Are you curious to find out more about Fokker's later aircraft in KLM's fleet? On bidding farewell to the Fokker 70, colleague and former Fokker pilot Charley Valette wrote a book entitled "Farewell Fokker 70: Dutch at Heart."
Having now phased out the Fokker 70, KLM no longer has any Fokker aircraft in its fleet: this marks the end of an era.