A Historic Evening In The Bars Of Buenos Aires
Buenos Aires – city of the tango, Evita Perón, and great wine. The Argentinian capital ranks among my all-time favourite destinations and has been part of the KLM network for almost 70 years. With each visit, I discover a new bit of the city's history – this time with the help of the "Notable Bars" (Bares Notables) tour. Together with its instigator, Dutchman Sander Weeda and four colleagues, I got to experience the history of some of these bars and confiterías (tearooms) that fill this warm city. Care to join us?
Seventy-three bars in Buenos Aires are allowed to call themselves Notables. They are the city's most attractive and authentic. We'll visit five of these unique locations during our tour.
1. Café de Los Angelitos – It takes two to tango
Avenida Rivadavia 2100 (corner of Rincón)
As we enter Café de Los Angelitos, I find myself speechless. I am standing in a large and beautiful space with a hidden tango hall. Time has stood still here. You can see it and feel it.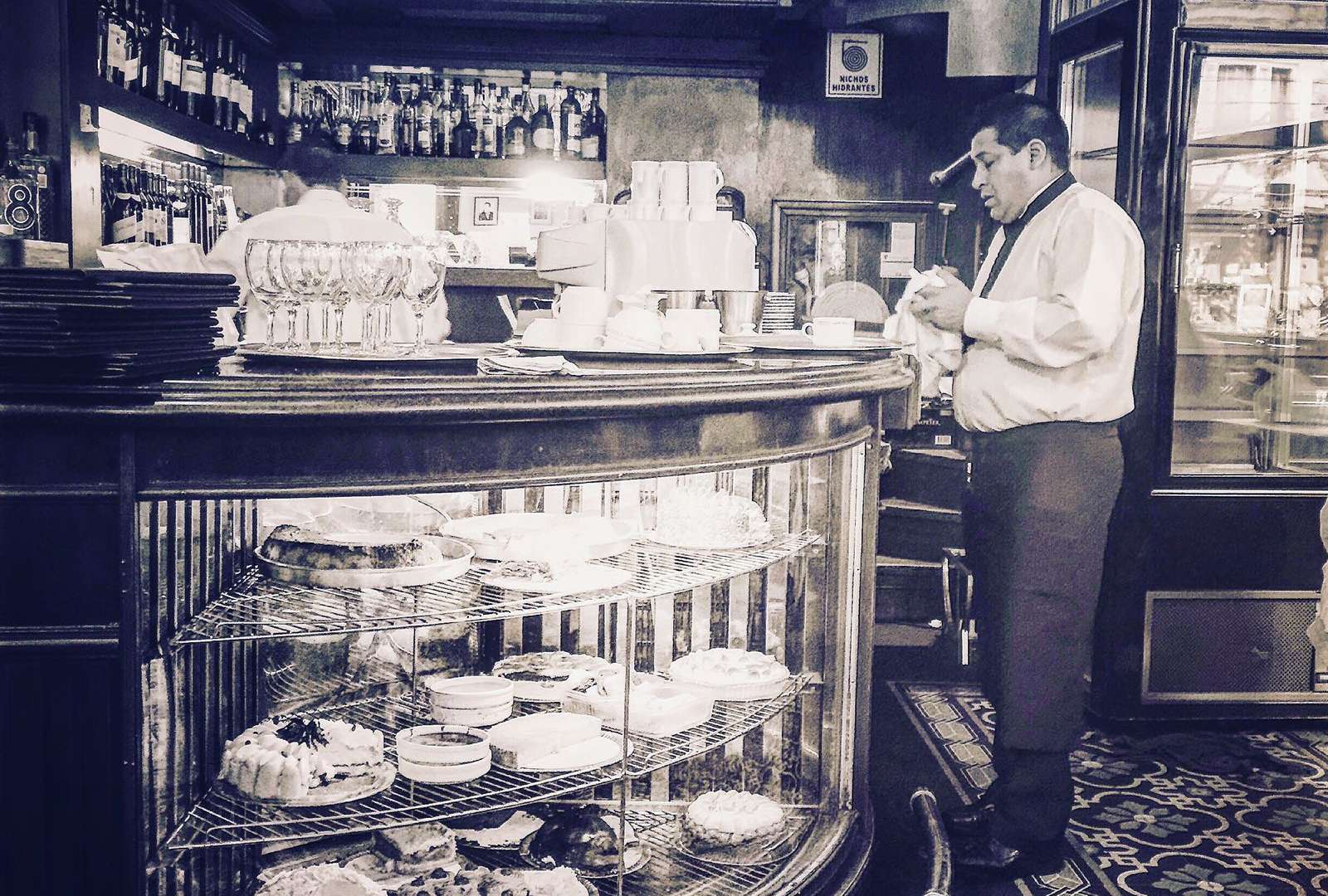 The café has been here since 1890. In 1920 it received its current name, "Café of the Angels". For years it was the meeting place of poets, musicians, and folksingers such as Carlos Gardel, one of the most prominent figures in tango history. The café even has a tango named after it – "Café de los Angelitos". Suffice it to say, this is the place to be for a true tango spectacle, performed with passion, evening after evening.
It used to be a place for creative outlaws. These days it's a hotspot for popular personalities, politicians, and athletes who come here for their afternoon drink – the merienda. We of the Bares Notables tour order a coffee and a sweet while we try to keep our eyes from popping out. A heavenly start to our tour.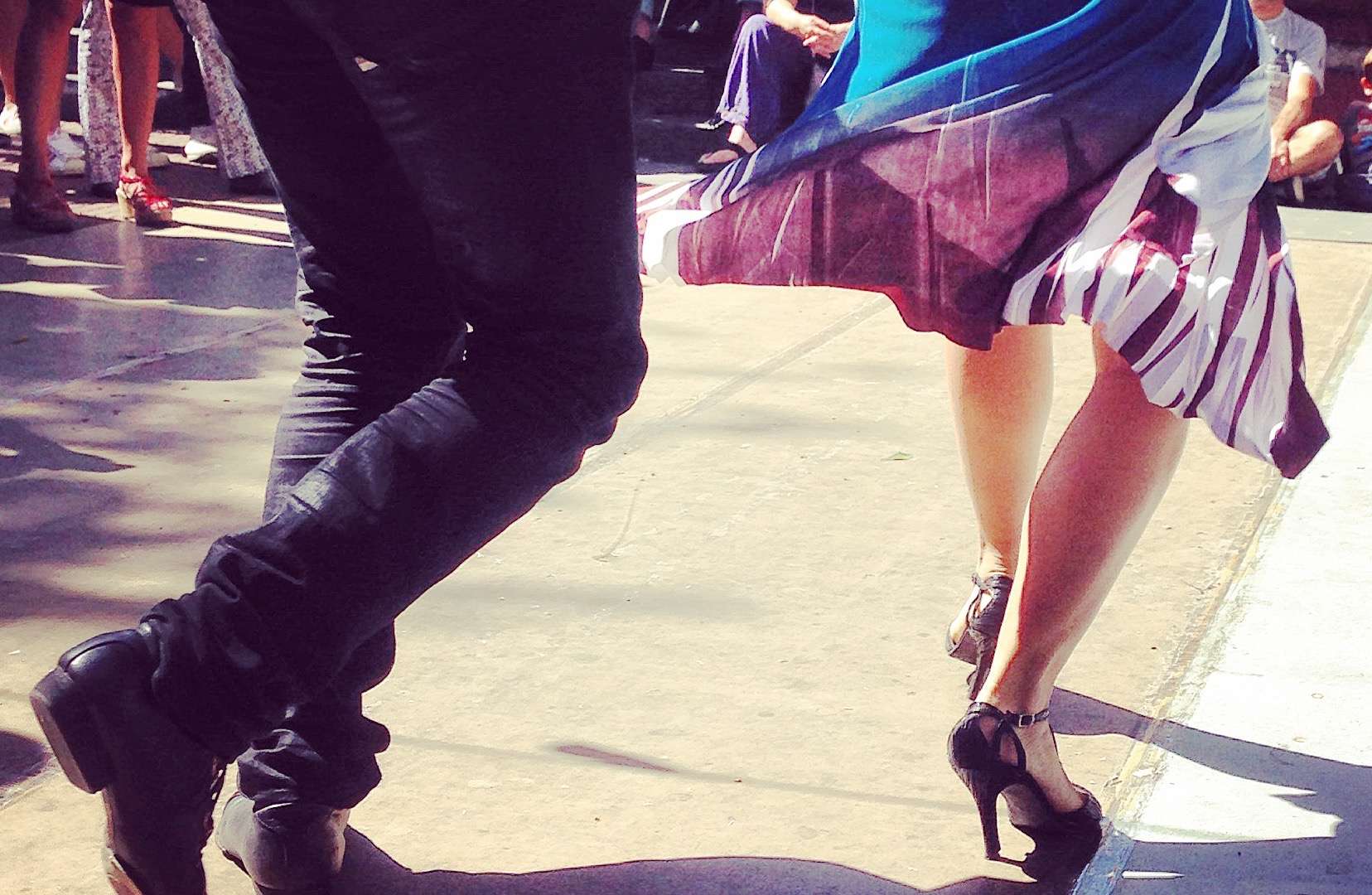 Then, on to the next spot in Buenos Aires' "Broadway" – Avenida Corrientes.
2. El Gato Negro – A black cat for good luck
 Avenida Corrientes 1669
We're on our way to La Giralda, but I can't stop myself from looking into El Gato Negro; officially one of the Bares Notables. I am sufficiently impressed by the wide variety of tropical herbs and teas available there. So I stop in for a look. Even if it's only to see the famous El Gato Negro tea canister with its well-known black cat emblazoned on it. You know those moments when you just have to have something?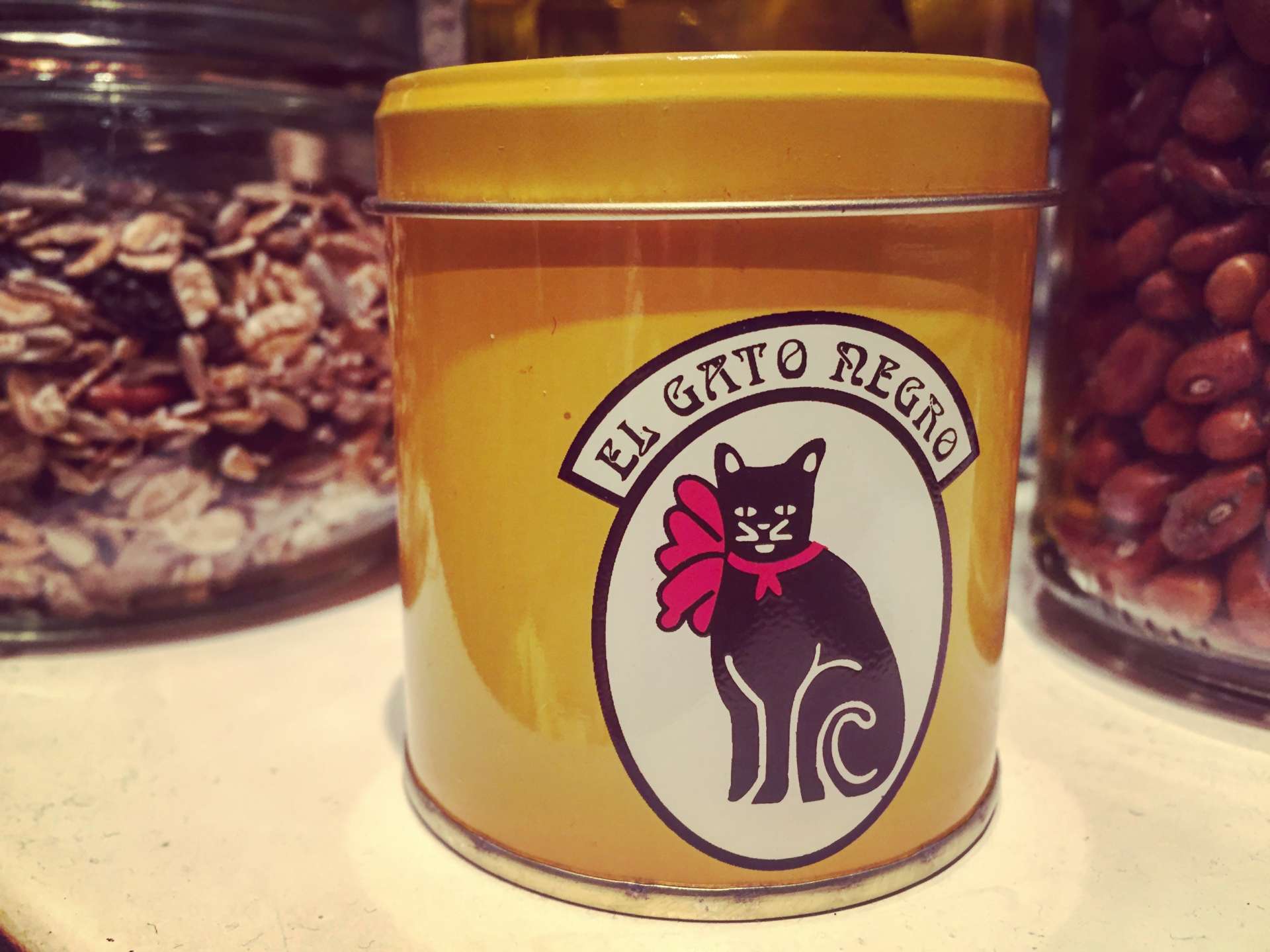 3. La Giralda – Cold hands, warm heart
Avenida Corrientes 1453
La Giralda is named after the famous bell tower in Seville and founded by Spanish immigrants in 1951. It looks as if nothing has changed since it first opened – white tiles and mirrors on the walls and wooden tables with a touch of marble. At first glance I find it all a little cold. Ironic that the specialty of the house is hot chocolate with churros – something to warm you up.
Sander, our tour guide recommends a Cinzano – the sweet vermouth that was so popular in the Sixties – to warm us up. Unfortunately it's not my cup of, well, Cinzano.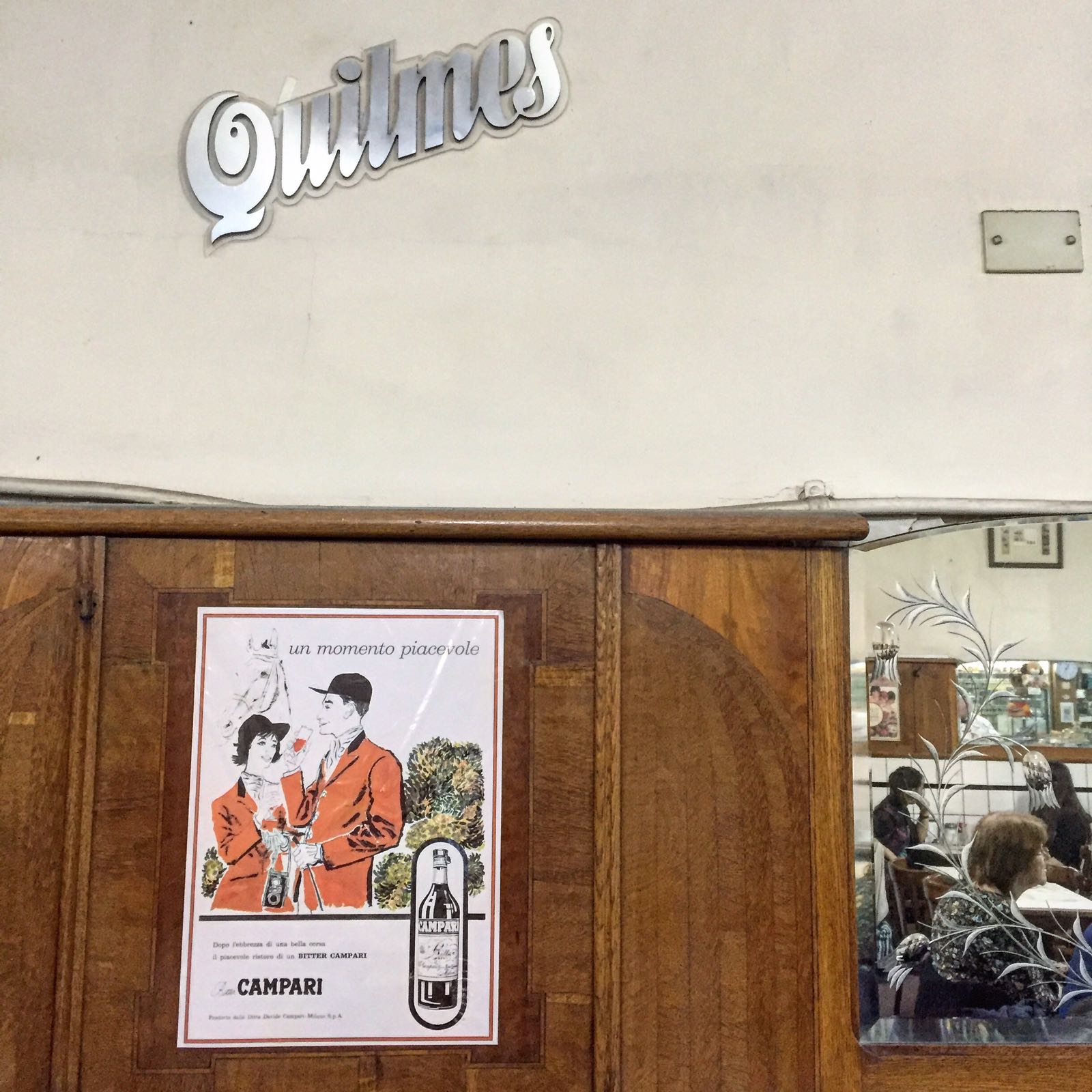 Still recovering from a flight from Chile and the time difference, it's time for something savoury. So, we head off to the best pizzeria in Buenos Aires.
4. Güerrin – Happiness is a mozzarella pizza
Avenida Corrientes 1368
If you think you're supposed to eat steak in Argentina, you're wrong. As a result of the enormous Italian community here, pizza is also typically Argentinian. Güerrin is filled to the top with locals who come here for pizza after a visit to the theatre or cinema. I understand why. The pizza is delicious, as is the atmosphere. This place, which opened in 1932, is also an old timer. But the red-and-white bar made me feel like I was back in the 1950s, in the era of Rock 'n' Roll. It's amazing how a location can pull you out of your daily life and take you back in time.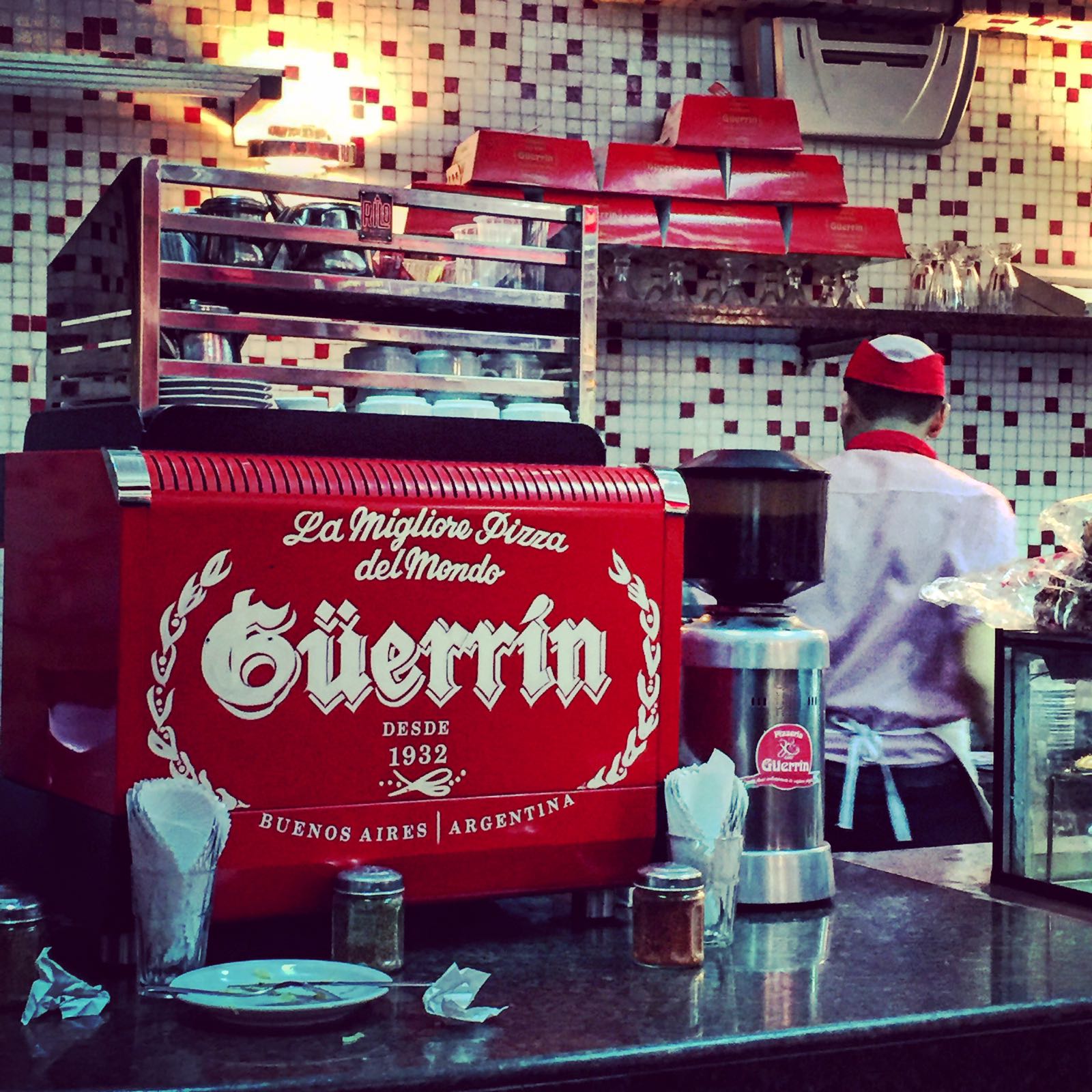 Now let me take you to our next stop.
5. Los 36 Billares – Take a shot
Avenida de Mayo 1271
In the mood for a game of pool? Or do you need a lesson in this old game? Then Los 36 Billares is the place to be. You wouldn't guess as much when you walk in but, downstairs, you can find an entire basement filled with billiard and pool tables.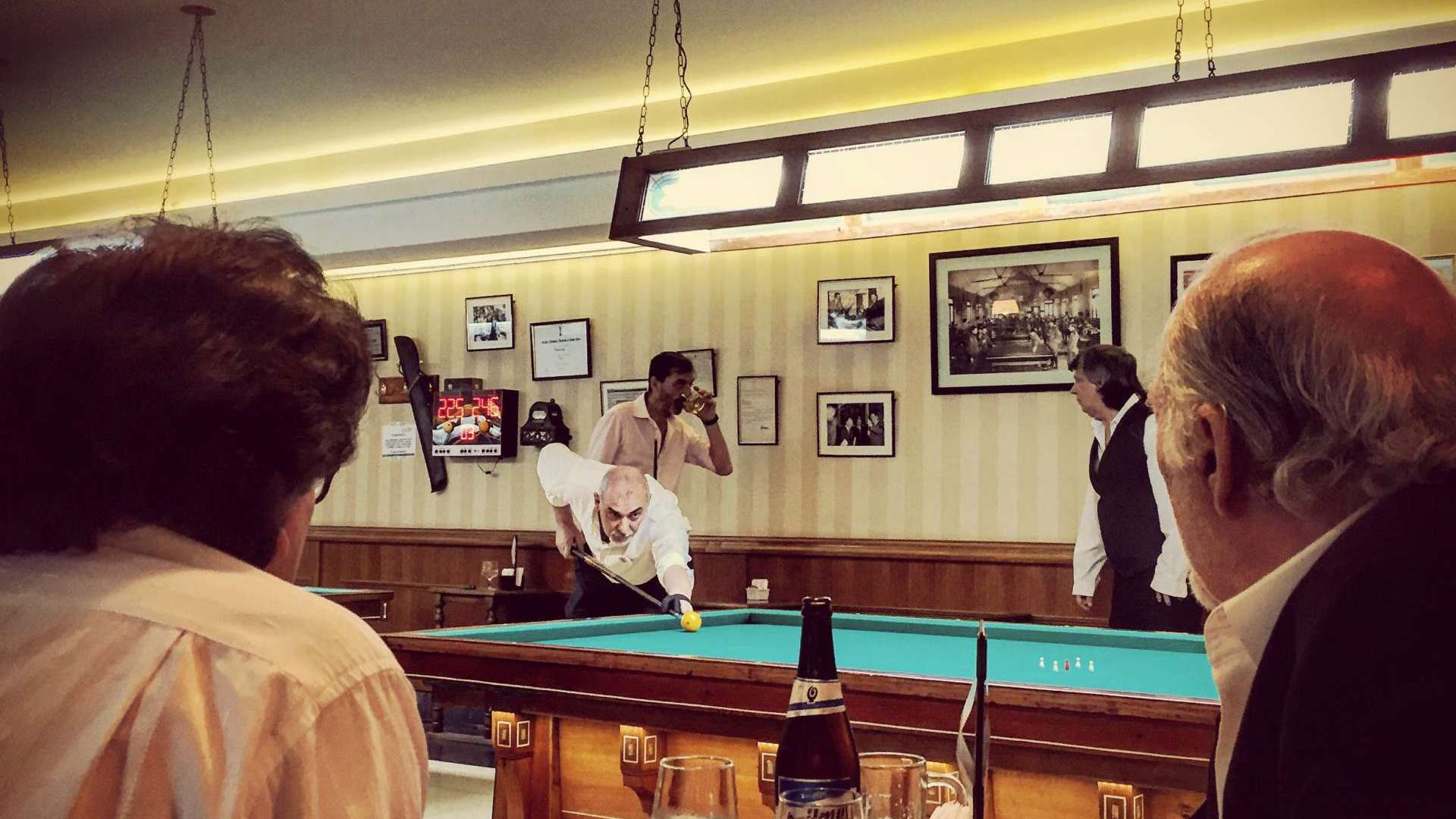 The Billares population consists largely of elderly men from Buenos Aires and well-tailored waiters with excellent moustaches. Take for instance Ernesto. I was especially impressed by the interior on the ground floor – something out of a painting.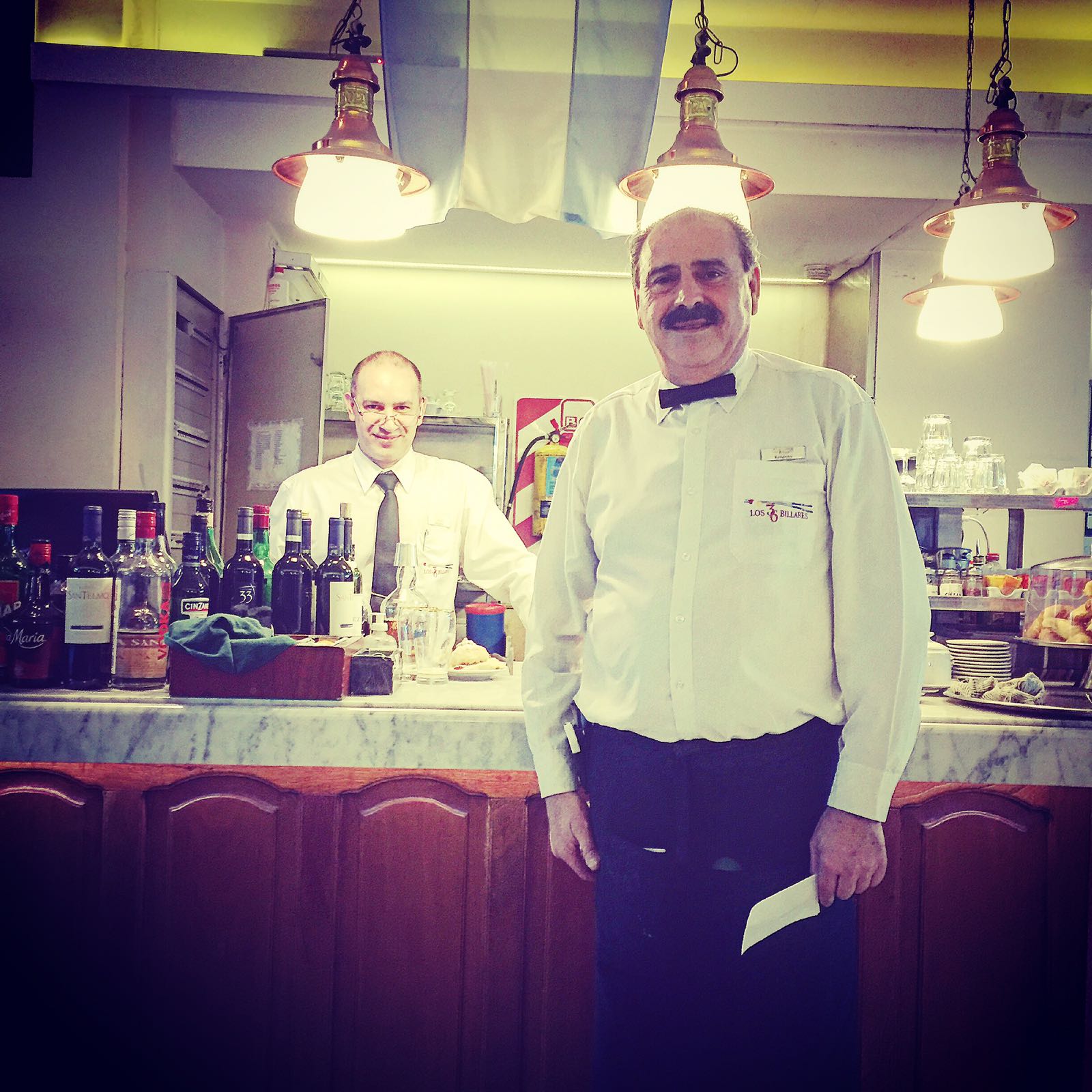 Then, in two yellow taxis, we go to the romantic tango district of San Telmo. Our Bares Notables tour ends in the well-known Café La Poesia.
6. La Poesia – Walls filled with poetry
Chile 502 (corner of Bolívar)
La Poesia is a literary café where young intellectuals met in secret during Argentina's military dictatorship. On the café tables, you can find small plaques bearing the names of writers. Very clearly, it is here that they wrote their poems, books, and music. And what a great place to drink a good Malbec and share a few delicious Argentinian edibles. I can think of worse fates.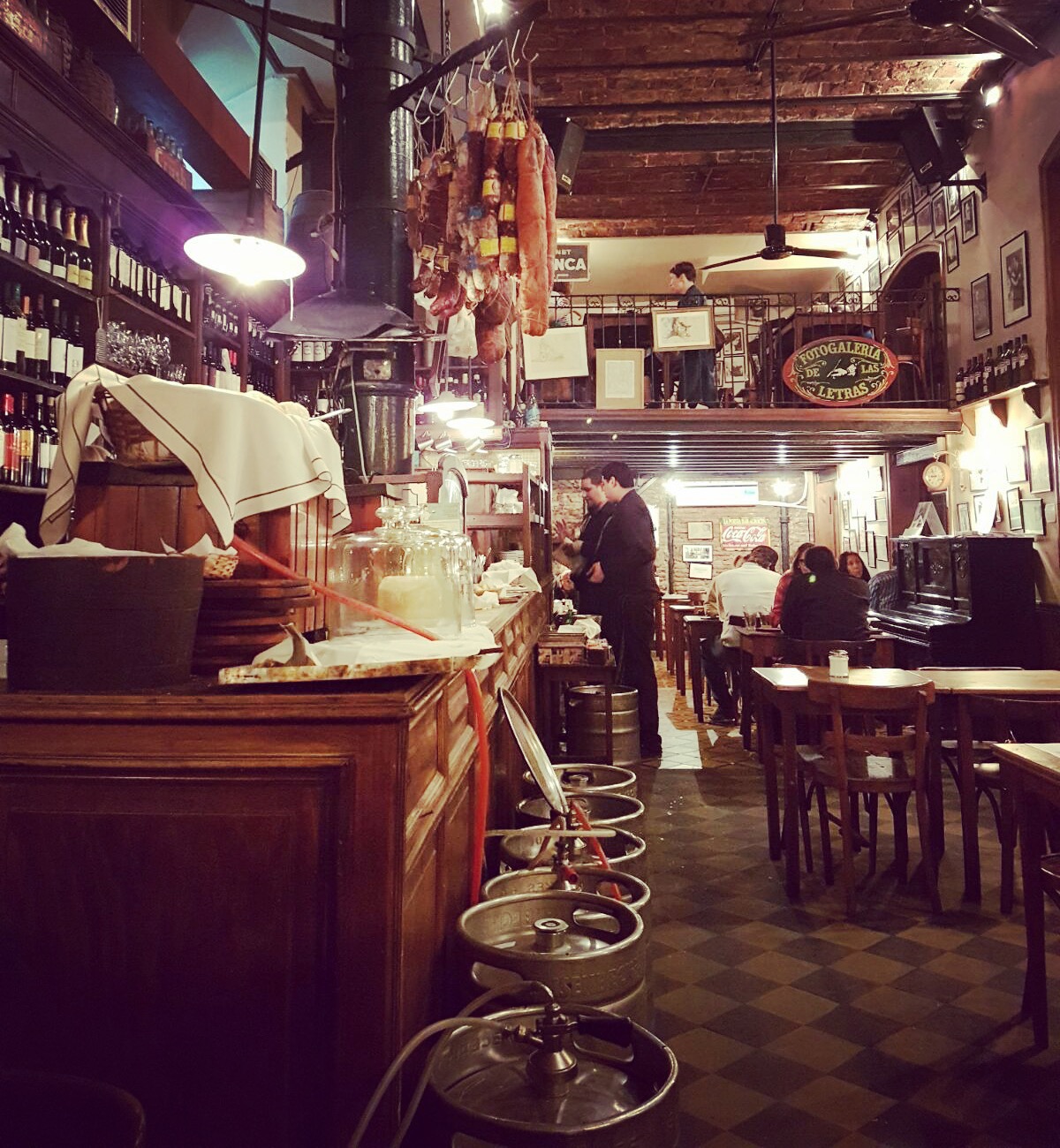 At the end of our tour – filled with food, drink, and inspiration – we walk the cosy streets of San Telmo. Walking through Buenos Aires on a Saturday evening has something magical about it. Certainly now that I have come to know these historic spots, it's rather like walking through a vintage film. Buenos Aires continues to enchant me and I love this historic city more all the time.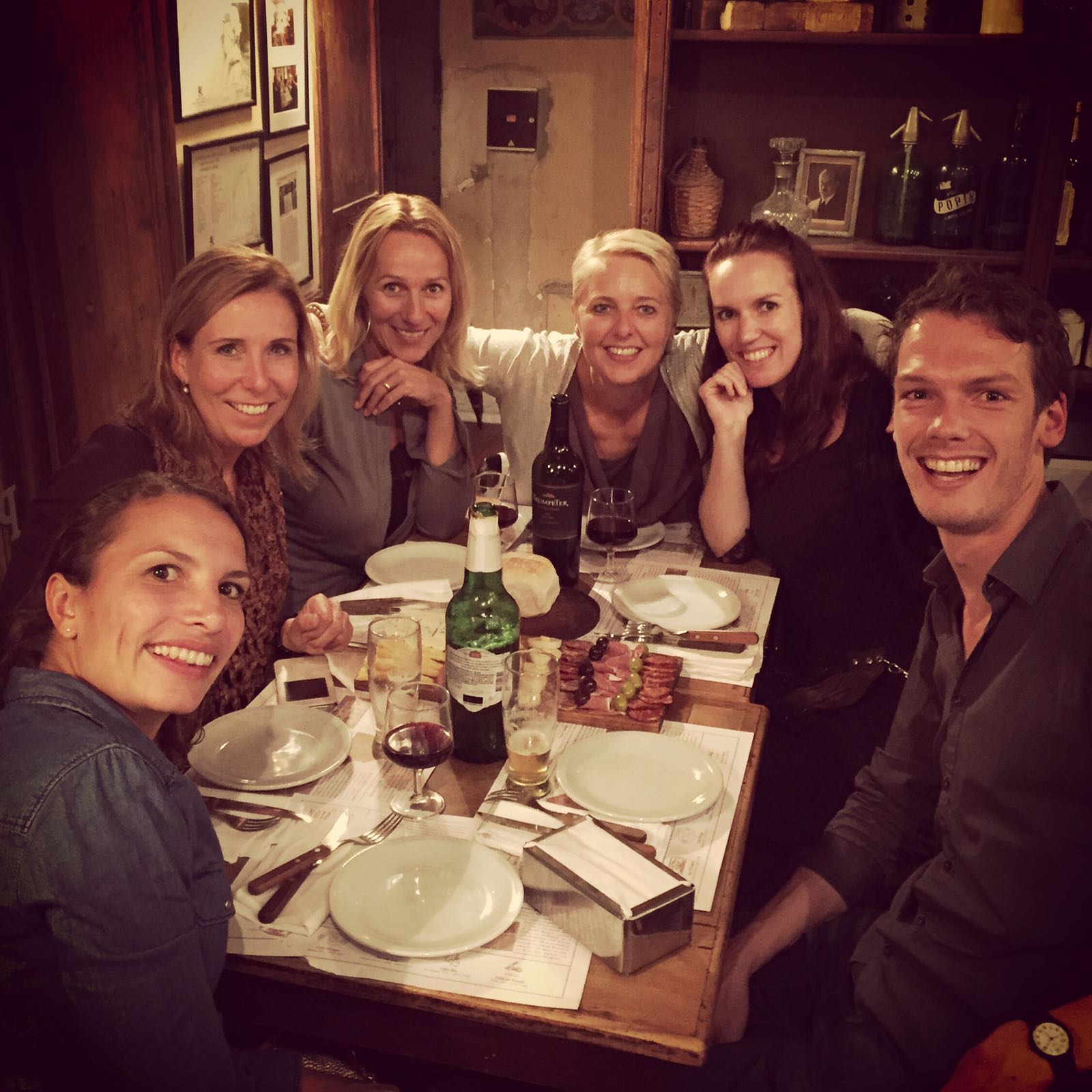 Muchas gracias to Sander Weeda, las KLM chicas: Janine, Jet, Ragnhild, and Angela. Hasta la Próxima!
For more "flight life" follow me on instagram @dareshegoes.