How do you go about buying wines for more than 20 million passengers a year? The answer is you taste a lot of it! :-)But, all kidding aside, tasting is what it's all about.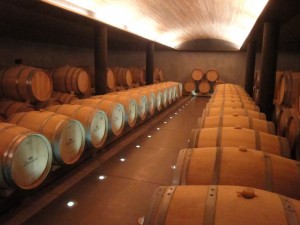 Buying wine for KLM is not an easy job, but what a job it is!
– 4.5 million bottles of wine for Economy Class
– 450,000 bottles of wine for World Business Class
– 100,000 bottles of wine for Europe Business Class
– 200,000 bottles of sparkling wine and champagne
– 30,000 bottles of port
– 15,000 bottles of dessert wine
As you will probably gather, the sourcing and selection procedure for buying such immense quantities is taken pretty seriously. As the buyer responsible for beverages on-board, I carry out continuous market research by meeting and visiting importers and producers, visiting international wine fairs and relying on our network of partners.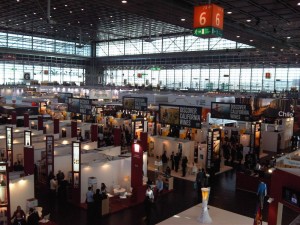 Based on our market research, we find and pre-select wines for blind tastings conducted with the KLM wine panel. The composition of the wine panel is fixed and consists of 2 wine writers, a beverages specialist, a product manager and myself. Since approximately 20% of your sense of taste is lost at altitude, a specific tasting profile has been identified and is kept in mind by all members of the wine panel. The wines in the tasting are then scored and short listed, after which we compare tasting notes. Based on this discussion, we select the wines that are found to be the most suitable by the majority of the panel.
We try to have a truly international selection of wines whilst taking into account our Dutch heritage and our ties with sister airline Air France.
In the end, it's all a matter of taste!
Cheers!
Nao
KLM Inflight Services