A Perfect Sunday In Buenos Aires
Honestly? When we spent four days in Buenos Aires in December we weren't real fans of the city – yet. We felt pretty overwhelmed by the size and all the crowds. Even though we had prepared carefully with the help of travel guides, we had no idea of where to start our exploration.
We decided to leave Buenos Aires and find the peace of Colonia del Sacramento in Uruguay. As the ferry took us across the river, we watched the big city disappear behind us and we were able to breathe a sigh of relief.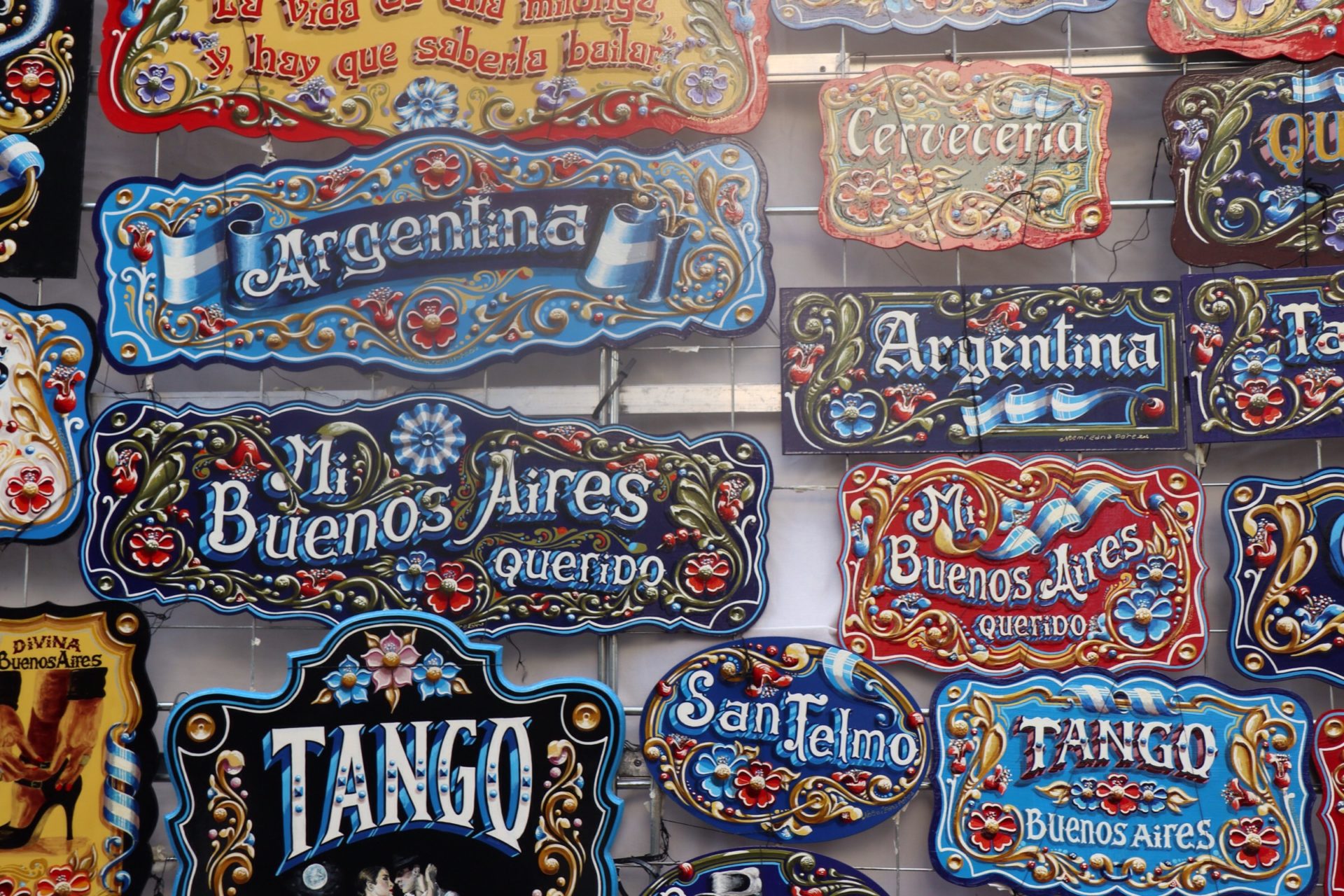 A second chance
However, after travelling through South America (Uruguay, Brazil, Paraguay, Chile, and Argentina) for four and-a-half months, we decided to give Buenos Aires a second chance. Seeing how we would fly back to Amsterdam from here and had in fact heard positive stories from many other people, we wanted to experience the BA vibe ourselves. And hurrah! We did it. We took to it like ducks to water. Very simply, the trick is in knowing where the good water is. So, allow me to take you on a journey and join us digitally for "A perfect Sunday in Buenos Aires."
And Sunday is pretty essential to this story. That's when the city's most beautiful event – La Feria de San Pedro Telmo (the San Telmo Sunday Fair) – takes place. With my heart and head still filled with warmth and emotion I dare to tell you that a Sunday in San Telmo gives you a no-holds-barred Argentinian experience: parilla (barbecue), tango, locals selling artesanales (handmade products), dulce de leche made into every variety of delicious sweets, antiques dealers who try to give their showpieces a new home while negotiating the best price, guitar music with which to fill your ears, and empanadas or other delicacies on every street corner.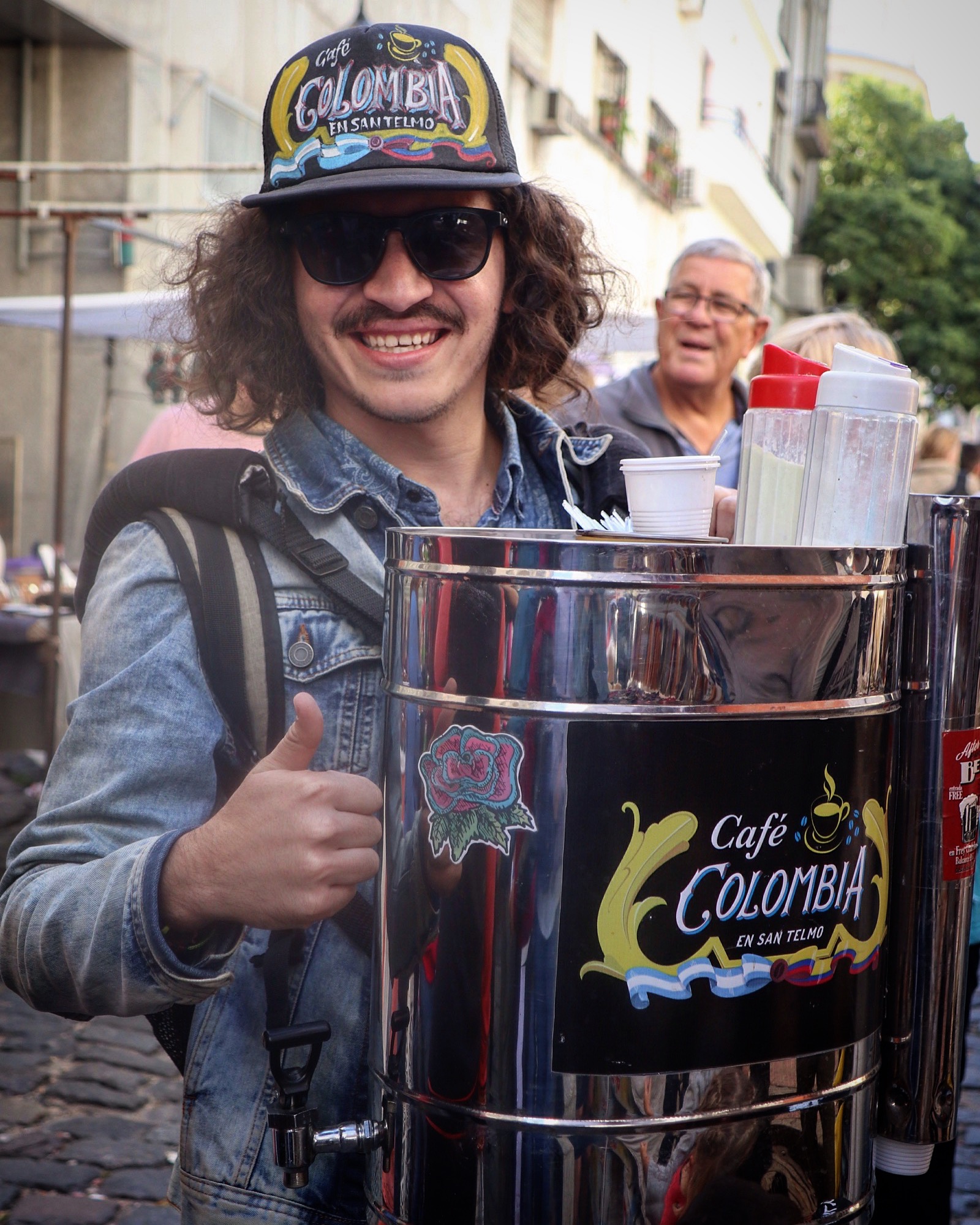 Doesn't sound too bad?
To help you on your way as you discover the neighbourhood, it's useful to have a good place to start and finish. In sprawling town like Buenos Aires, tourists can easily feel lost.
Start: Have a taxi or Uber drop you close to Plaza Dorrego. This is the square where antiques are sold and where a variety of performances take place every Sunday. The adjacent streets are also filled with merchants selling antiques, art, clothing, and souvenirs. You can eat and drink at any number of outdoor restaurants surrounding the square. Plant yourself in your chair and treat your eyes to everything happening around you and all the people passing by.
TIP: Do your best to grab a spot at Amici Miei. Its balcony has tables for two and you can look out over Plaza Dorrego Magical!
You can then follow Defensa (the street where Amici Miei is located) all the way to Plaza de Mayo, but don't forget to go inside the covered Mercado San Telmo (San Telmo Market). One of the entrances is on Defensa, a few minutes walk from Plaza Dorrego. You'll see a door on your left.
 TIP: The coffee at Coffee Town – in the middle of the mercado – is very, very good. Our daughters loved the hot chocolate and said it was the best they'd ever had.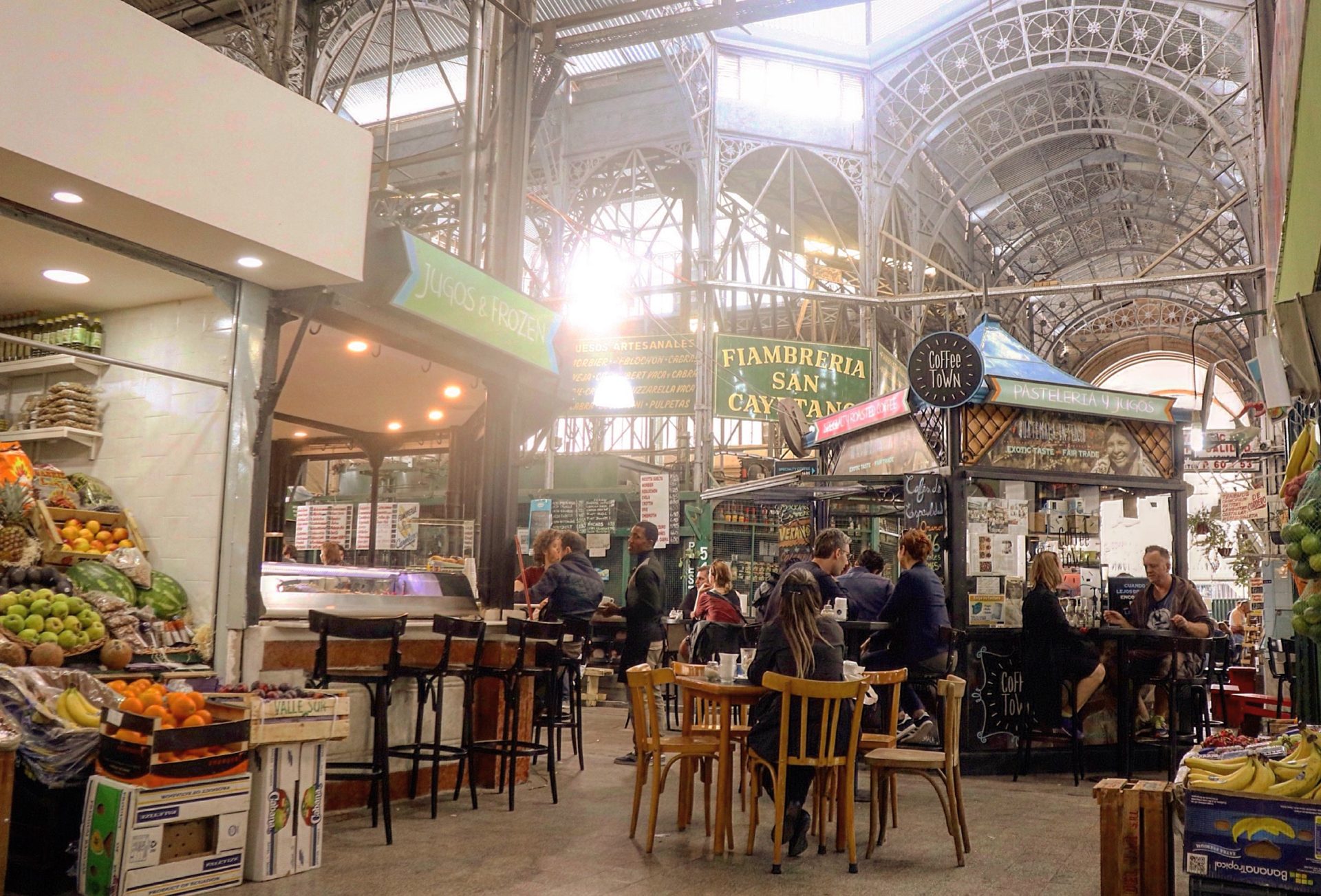 Glad we came back
A million market stalls, market men, and good chats later – well, that's how it felt – and we were ready to find a quiet place to have something to eat and drink. We ordered an Uber on Avenida de Mayo and got out at our apartment in the Chacarita district.
The owners of the apartment we were renting recommended Las Damas Restaurante (Charlone 202), which was a pleasant walking (or cycling) distance for us. We love getting tips from locals and took the advice to heart.
At Las Damas we let ourselves be pampered with delicioso appetisers, muy rico risotto and of course the torta del día: brownies with dulce de leche and merengue. After this wonderful evening here, we can do the same as our landlords. We also recommend this restaurant. You really mustn't miss it when you go to Buenos Aires.
Wow! We're glad that our first impression of Buenos Aires didn't end up being our last, and all because KLM stewardess Mirna gave us the tip about the fantastic market in San Telmo via Instagram. We can't thank her enough. Personal recommendations are so valuable.
Hopefully this blog will also help you to get to know the real Buenos Aires for yourself. However, taking all – and only – this advice would not be exciting enough. It is much more fun to discover your own favourites …which we hope you'll share with us.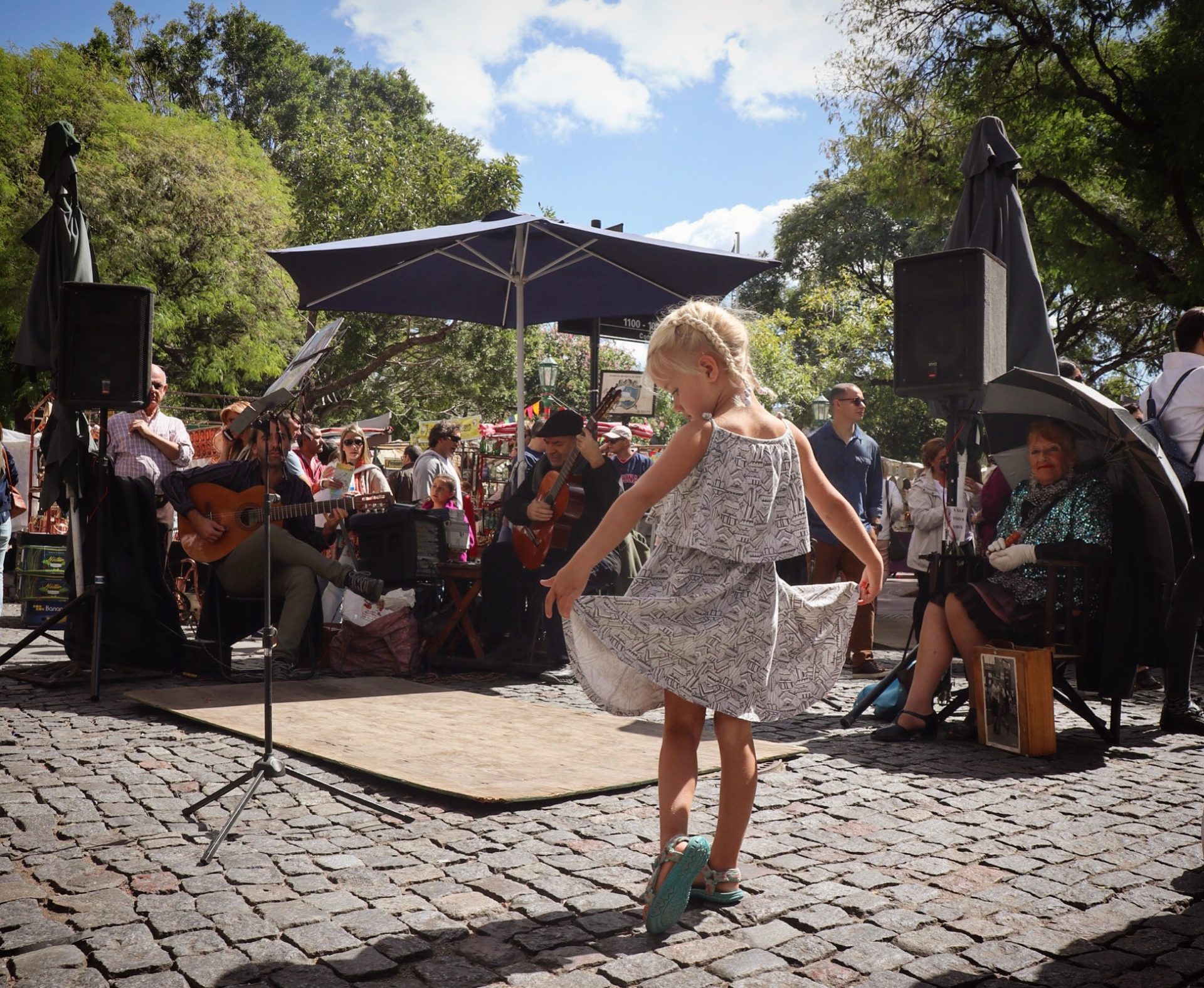 Disfruta! (Enjoy!)
Love,
Annette
PS: You can follow our daily travel and other experiences on Instagram at @theflyingdutchfamily.