A One-Off Special Take-Off
KLM's Social Media Hub receives a wide variation of questions, remarks and compliments on a daily bases. Recently, a very sympathetic post caught my eye. As KLM's Online Reputation Manager, I decided to pick up this special post and the request that came with it.
Nico Bakker and his wife live in Bali, Indonesia. Nico wrote a post about meeting a 90 year old Dutch man, named Arie. This man had been going on vacation to Bali for 18 years, always with his wife. She died last year, but this year Mister Arie decided to go to Bali anyway, alone this time. Nico wrote; 'you probably wonder why I am sending you this message.' And I did. It soon became clear that Nico suggested for us to give Mister Arie an upgrade to World Business Class for his homebound flight, which could very well be the last Indonesia flight Mister Arie makes.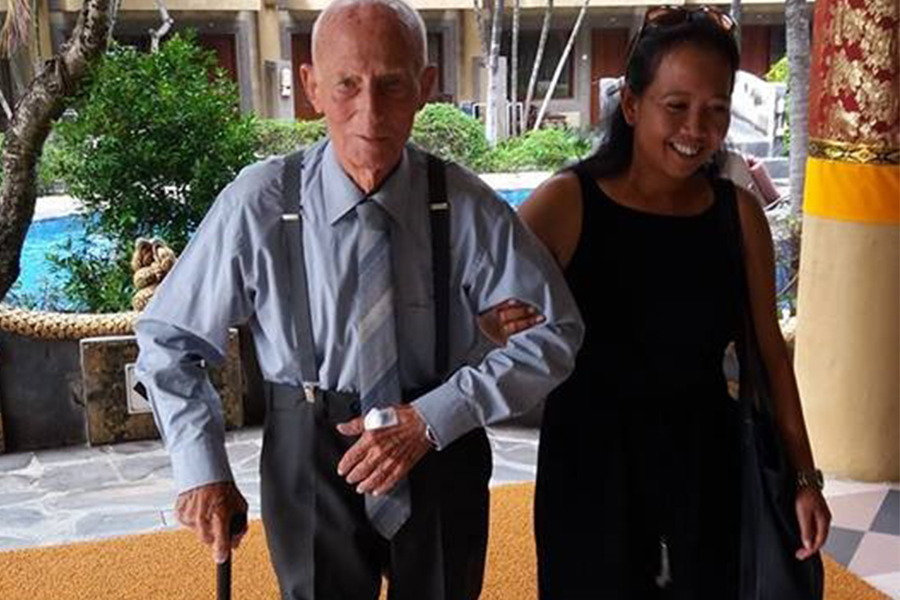 A very sympathetic gesture of Nico to ask this, but it presented a dilemma for me as KLM's Online Reputation Manager. KLM often receives many requests like this. And, as a rule, we do not reward them. Not because we don't want to, but we simply receive too many.
Special Santa for once
We read Nico's message sometime around Christmas. Touched by the selfless involvement of this KLM-passenger and feeling the Christmas spirit, I looked forward to being a Special Santa for once; I decided to go for it and do my best to reward Nico's request. I consulted with colleagues from all departments involved in operating a KLM flight, and together we made the special return flight from Bali possible for Mister Arie. He did get the upgrade to World Business Class!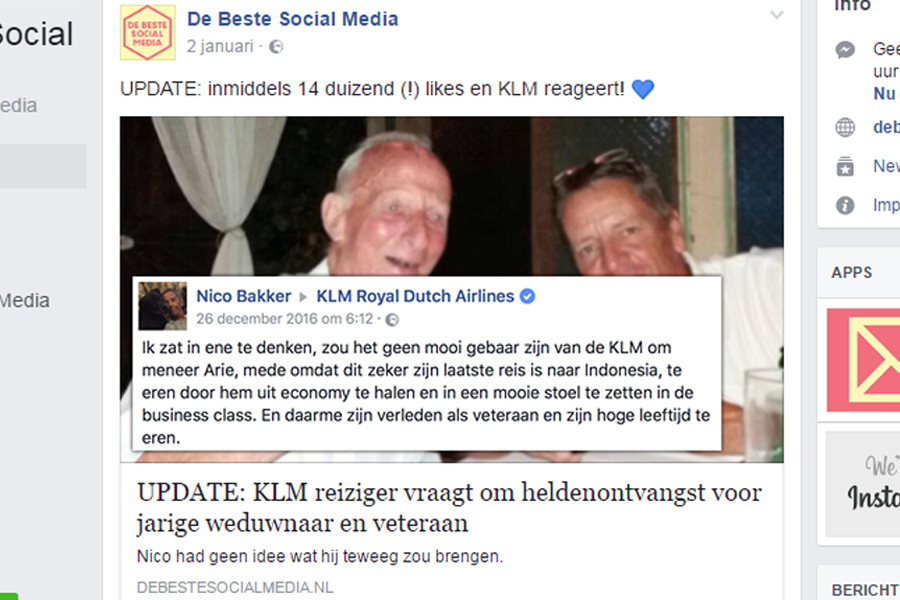 Over 17.000 likes
The story of Nico and Mister Arie was a popular one on Facebook; it got over 17.000 likes. When I replied with a post saying we would indeed surprise Mister Arie, positive reactions came flooding in. 'KLM, I am reading this with tears in my eyes' was just one of them. The post was mentioned on 'The best social media' that same day!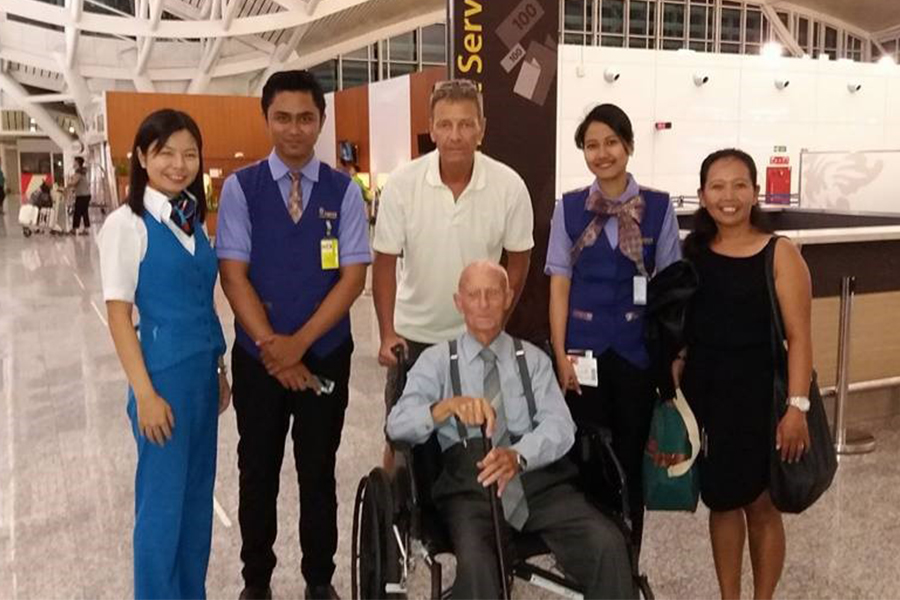 Pampered and pleased.
I was pleasantly surprised by all the positive attention the post received, but not half as surprised as Mister Arie was when, after his vacation on Bali, he was welcomed by an enthusiastic KLM crew at Den Pasar airport. The crew pampered Mister Arie throughout the flight. Surprised and emotional, he kept saying: 'What did I do to deserve all this?' Well Mister Arie, you met Nico!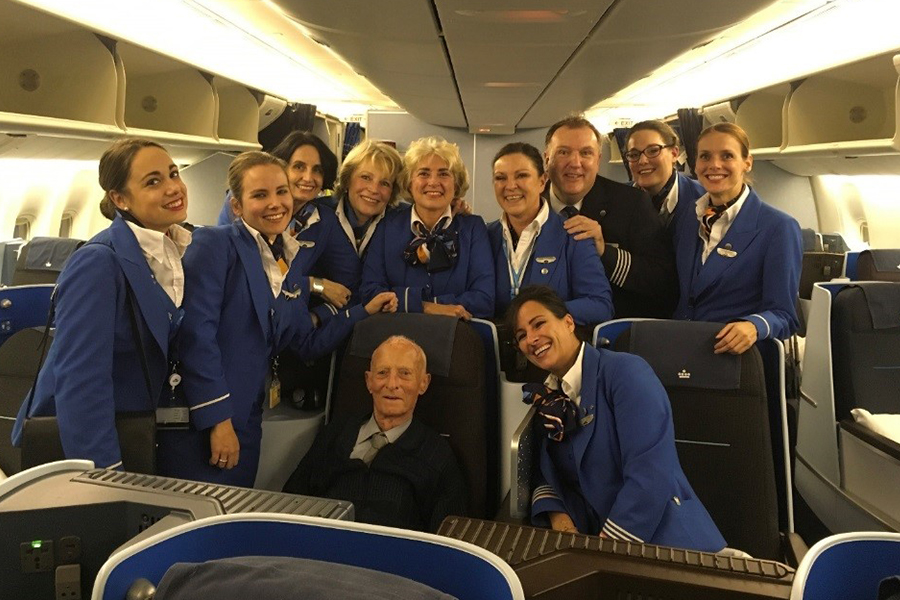 A memorable experience for everyone
Every day, KLM wants to give all passengers a memorable experience. For Mister Arie I was able to top that with an extra surprise, after lots of consultation and as a major exception to the rule. Mister Arie was able to fly home from his vacation in this very special manner thanks to my colleagues from several KLM departments. It's stories like this that make me proud to be a part of the blue KLM family.