Aerial photography in KLM history
People all over the world love aerial photography. This is borne out by the many books published on the topic. Should you ever run into a bird's-eye view of the Netherlands, there's a very good chance that the photo was made by KLM Aerocarto. Even in the early days, KLM was already taking cameras up into the air. Our Photo-Technical Cartographic Service FCB, the forerunner of KLM Aerocarto, was established just two years after KLM was founded.
In our 1921 annual report, KLM founder Albert Plesman predicted that aerial photography was going to be big, particularly in the business world, which had already commissioned FCB for numerous assignments. Aerial photography wasn't entirely new in those days, but it had primarily been used for military purposes before KLM was founded. The First World War had given aerial photography a huge boost, and civil aviation was quick to leap on board afterwards.
Aerial panoramas
FCB was located at Waalhaven Airport in Rotterdam from its establishment in 1921, but the company moved to barracks at Schiphol Airport shortly after the Second World War. To most Dutch people, FCB was the company that made lovely aerial panoramas of the Netherlands, but few realised that the company's expertise extended much further than that.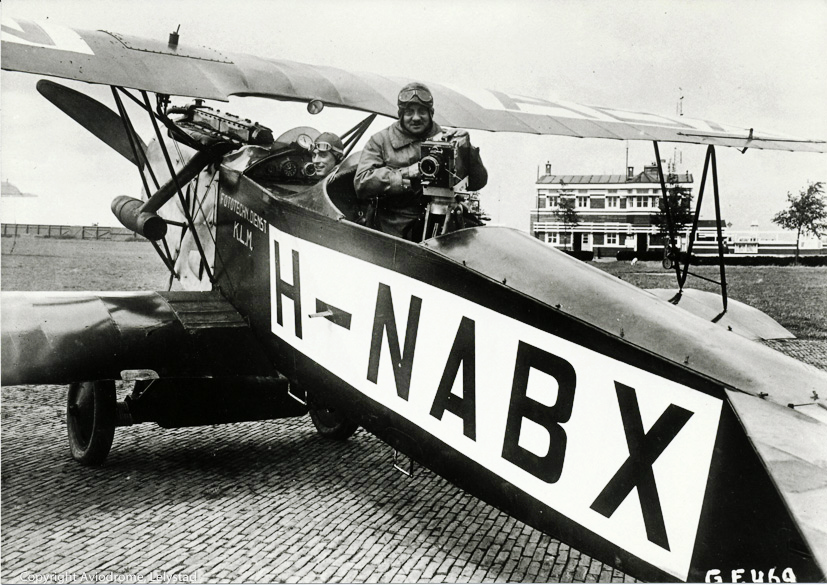 Highly detailed
The chief task of FCB was aerial cartography, which allowed highly detailed maps to be produced. Working in collaboration with the government cartographical and topographical services, all sorts of maps were produced for the land registry office, the rivers and waterways services and for other infrastructural, topographical and commercial purposes. This private-public cooperation was already taking place before 1930.
569 assignments
The assignments weren't only carried out in the air, but also on the ground, where FCB surveyors helped accurately map out the Netherlands, but also terrains elsewhere. KLM's 1947 annual report stated that a total of 569 assignments had been carried out, including bird's-eye-view photos of post-war reconstruction and aerial photos for businesses. The FCB completed assignments in Curacao, Aruba, Bonaire, Suriname and even as far afield as Venezuela.
These photos were made with specially modified Dakotas that mapped out entire areas by flying back and forth, taking photos with a vertically oriented camera.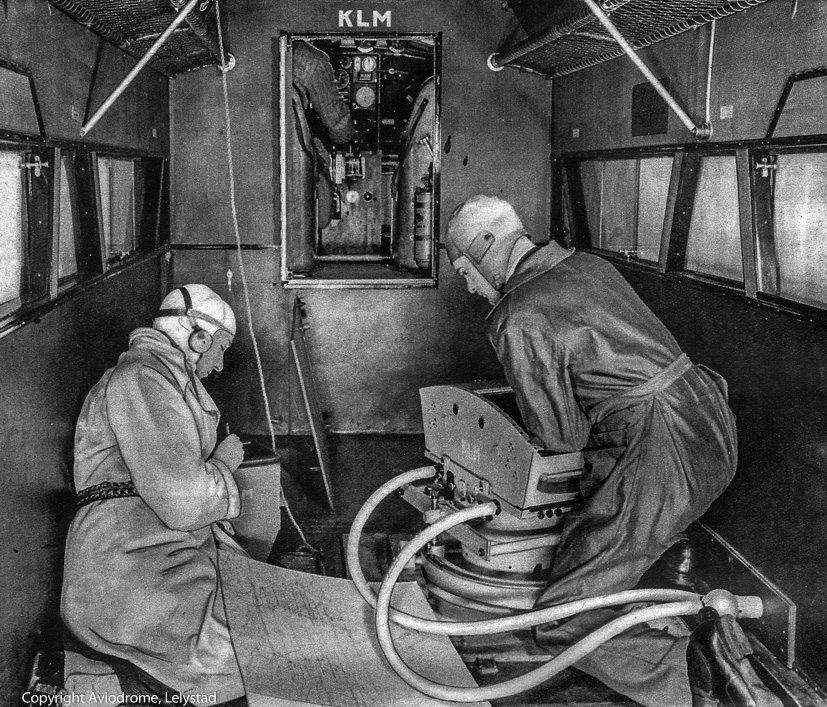 Bird's-eye-view photography
People were particularly intrigued by bird's-eye-view photos, which were often made by hanging out of the plane, which was why it was also known as "overboard photography" in the Netherlands. Before 1940 this was done using a Fokker F-VIII A, aptly registered PH-OTO. This same registration was later used for a different KLM Aerocarto plane.
In those days and in the years thereafter, many cities and villages were photographed in this way. The pictures were highly detailed, which meant there was a lot to be seen. And it certainly wasn't an easy job, because the camera weighed about ten kilos, which meant you needed quite a bit of muscle power to hang out of the plane and take a good photo. Fortunately, slightly lighter cameras gradually became available.
KLM Aerocarto
FCB was spun off in 1954 and became a wholly-owned KLM subsidiary under the name KLM Aerocarto. The company continued to do a lot of work for municipal and provincial authorities, but also took assignment further afield, from Central and South America to the Middle East and Indonesia. In 1989, the US company Stewart Technical Services acquired a 40% share in KLM Aerocarto and cooperation was intensified to strengthen its position on the international market.
The remaining 60% of the shares were sold to the Dutch company Heidemij in fiscal 1995-96. Heidemij changed its name to ARCADIS in 1997, and in 2003 it loaned a selection of KLM Aerocarto's aerial photography archive to the Aviodrome aviation museum in Lelystad. Many of the photos from this archive have now been digitised and are therefore easily accessible.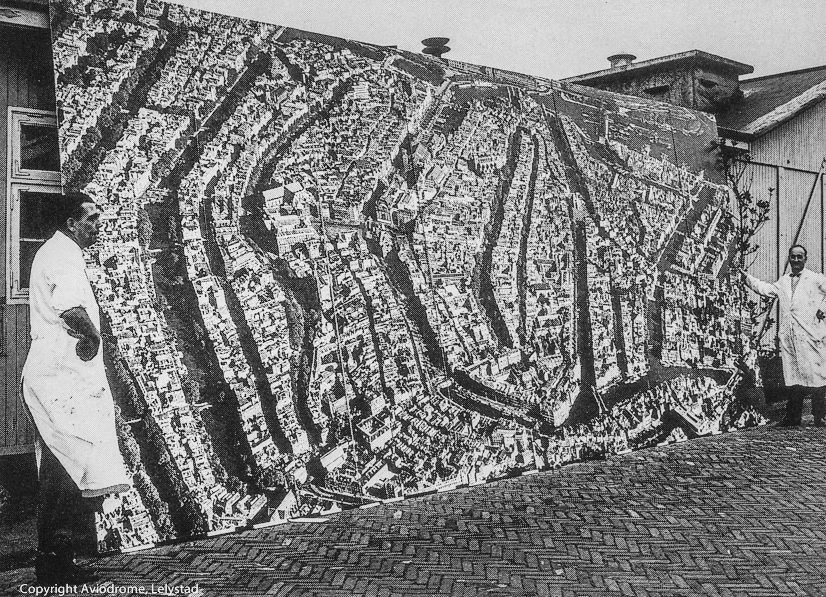 Google Earth
These aerail photos are especially intriguing from historical point of view, documenting the world as it was before Google Earth. People have always wanted to know where they are, see where they lived, getting a bird's-eye view of familiar places. Aerial photography has always fascinated humanity, and KLM Aerocarto produced a wealth of visual material to keep the imagination ticking over.