'Party with your grandma' and 6 other great reasons to visit Amsterdam Light Festival
From 29 November 2018 until 20 January 2019 you can enjoy the seventh edition of Amsterdam Light Festival! Imagine the possibilities. You can take your grandmother, (first) date or your friends and explore the inner city of Amsterdam at its best: filled with beautiful light art. Here are 7 really, really good reasons why you should visit this edition of Amsterdam Light Festival!
#1: If you haven't seen Amsterdam by night, you haven't truly lived
Nothing is as beautiful as Amsterdam by night. Imagine this: beneath the glow of the moon and stars, you'll see light decorated bridges (there are 1828 in our city centre, waah), the shimmer of little boats, the white and red lights of bikes, the warm glow coming from the windows of the gorgeous canal houses and all this reflected in the canals: it's a sight for sore eyes. Great company and maybe a nice drink will make it extra cosy. And on top of this, all the splendid art installations.
#2: The perfect date
This scene I just painted sounds lovely right? Imagine enjoying that nice drink together with your… date! You can enjoy a romantic walking tour and explore by foot (this is also a perfect excuse to grab their hand. You don't want them to fall in the canal while admiring the art work, right?) For a more active date, get some bikes and experience the festival on two wheels. Be careful of all the couples walking on the streets, they're probably staring at the light (… or in each others eyes, aw). For the ultimate romantic move, invite your date on a boat tour and enjoy the art whilst sitting snuggled together cruising the canals. You might want to hold on to them when you see the following artwork… So romantic!
#3: Change your perspective
Every year the festival throws a new light on the city. This year the artists were inspired by the theme 'The Medium is the Message'. The idea behind this famous quote by Canadian scientist Marshall McLuhan was simple: not only the message in itself is important, but also the way we send it out. Around 30 artworks and installations by international artists, designers and architects out of 16 different countries can maybe shed some new light on the way you see the world.
#4: Feed that insta-feed #amsterdamlightfestival
Don't forget to charge your phone's battery, because you'll want to make a lot of photos or Stories! Our historic centre with its gorgeous canal houses makes the perfect backdrop for new content on your feed. This years' guest of honour is Dutch artist Jeroen Henneman. He's best known for his sculptures that look like 'standing drawings'. I'm a big fan of his work, I think you'll love his artwork 'Two Lamps', which will be shown in the Golden Bend on the Herengracht. They're also super 'instagrammable'!
#5: Workout and inspiration united
Personally, when I'm at the gym and I'm walking and walking and walking on the treadmill, I get quite bored because there's nothing to see except for other gym goers (no thank you) or weird tv-shows without subtitles (super interesting!). But when you walk or bike around Amsterdam Light Festival, you won't be bored for a second! While you're burning calories, the art installations will burn super pretty pictures in your mind to cherish forever. So that's a workout and inspiration session in one!
#6: You can bring your grandma too!
This should be the most important reason to experience Amsterdam Light Festival: your grandma will love it too! Last year, I took my own grandma (maybe bring an extra coat or blanket for her, grandmas are always cold, especially on a boat) and she really loved it. So call your grandparents and spend some quality time with them on the boat tour. Might be even better than a date. <3
#7: Be part of the movement
You just don't want to miss this special festival. Amsterdam is never as gorgeously illuminated as it is from 29 November 2018 until 20 January 2019. During the festival period, the artworks are switched on daily from 5 p.m. to 11 p.m. (during New Year's Eve until 8 p.m.). So I hope you'll come to Amsterdam (maybe by plane, also a gorgeous window view with all those lights) and have a wonderful time.
Want any more information? Click on the GIF below!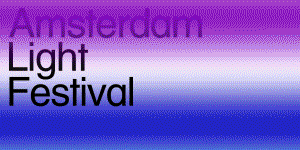 Oh btw, you can use discount code 18ALFKLM and go here to get a 30% discount on your boat ticket with our partner Lovers! I wish you a lovely Amsterdam Light Festival. Have a nice date! (With your grandparents, yessss!)