Did you resolve to work out and get fit in 2017? And do you use one of those fancy smartphone apps, monitoring your workout during the day? Perhaps we can add some inspiration by letting you know how we keep our jet engines fit, and how we constantly monitor their condition.
Jet engines don't really have a choice. They have to be fit and ready to give their peak performance at all times. It's our job to ensure that they stay that way all year round.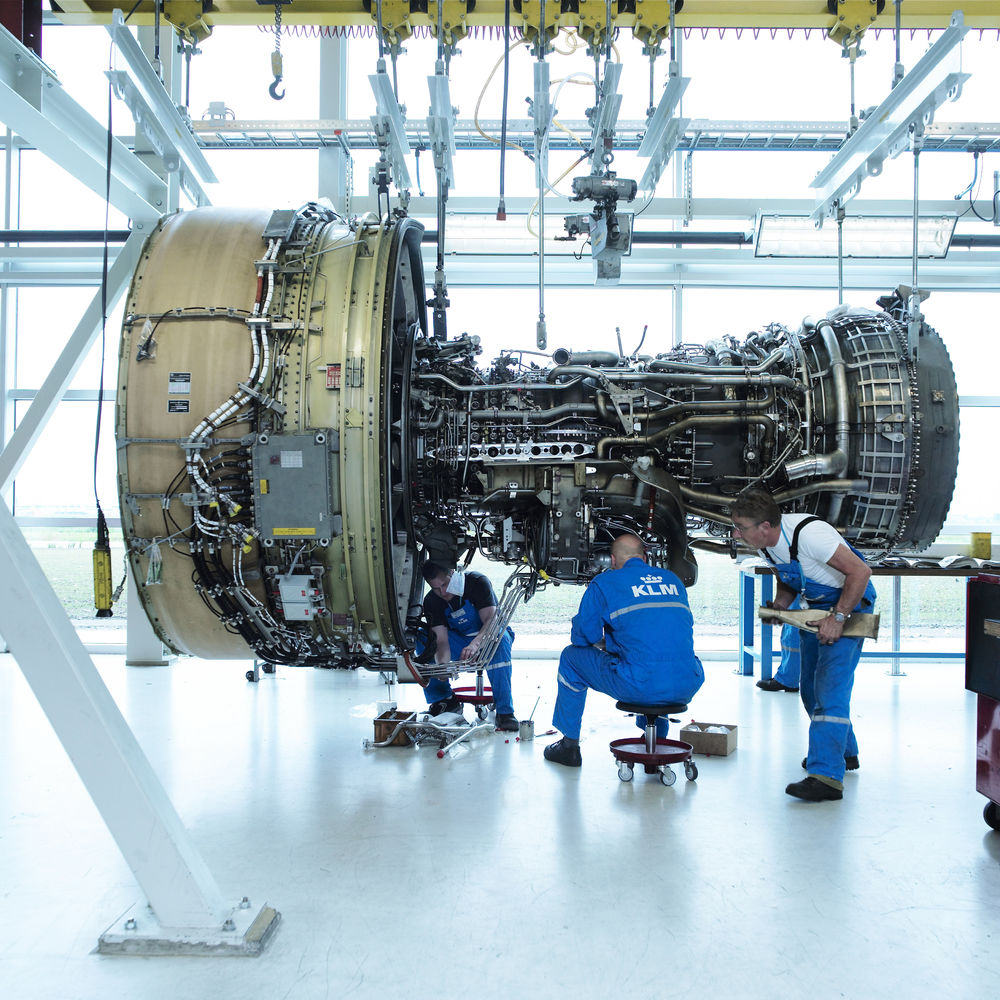 Good vibrations
There are lots of rotating parts in a jet engine. All of this movement causes vibration, which is normal to a certain extent. There's more vibration during take-off, because the engine has to work harder than when it's cruising. It's a lot like your heartbeat increasing when you run uphill.
To get a perfect workout, you can monitor your heartbeat for maximum effect. Similarly, we monitor engines vibration, to ensure that everything runs as smoothly as we'd like.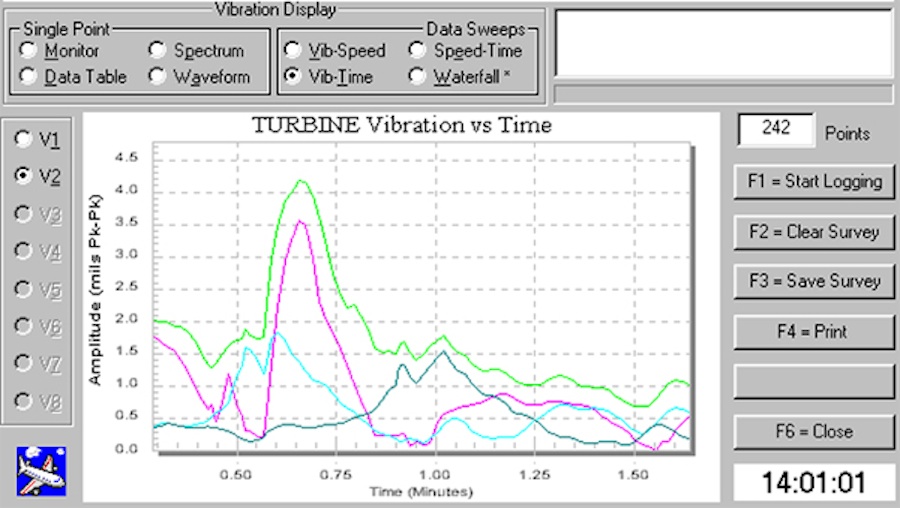 The slightest shifts in engine vibration are monitored and recorded at all times. Not only by the flight crew, but also by technical specialists working at KLM's operations control centre at Schiphol Airport. Real-time vibration graphs keep them updated on the engines of all KLM planes worldwide 24/7 a day. And you thought your smartphone app was fancy…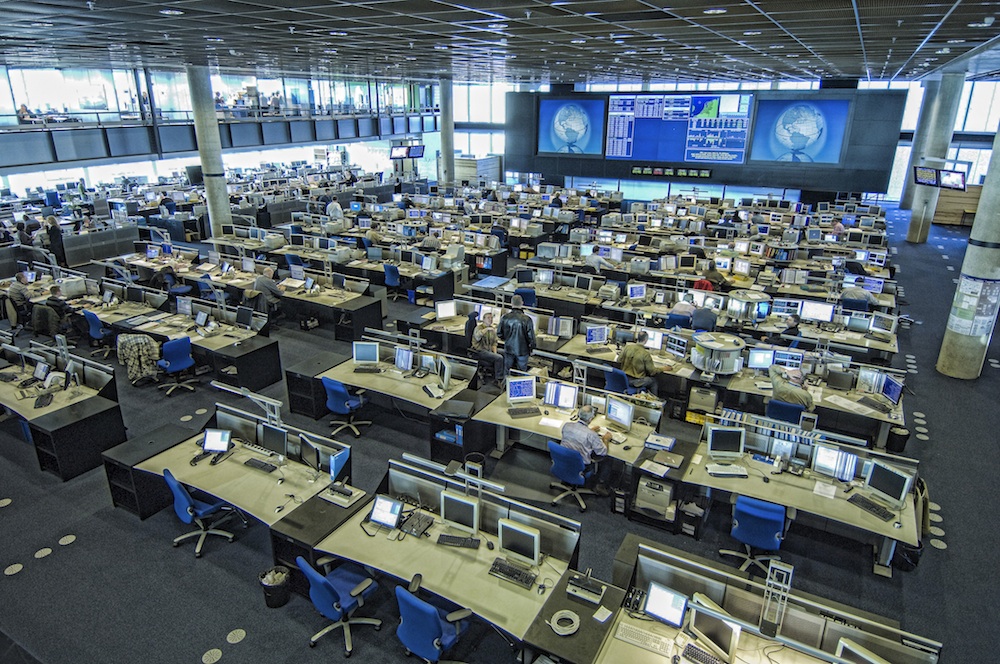 What about temperature?
As is the case with human body, the temperature of a jet engine is a good indicator of its condition. At take-off, a healthy jet engine has a high turbine temperature, which is monitored as exhaust gas temperature. As time passes, this temperature increases. This is measured with sensors in the engine. When the temperature reaches a certain limit, KLM brings the engine in for maintenance. It's like you taking your temperature when you're feeling ill. The main difference is that we constantly monitor the temperature of our engines.
Wellness
Do you enjoy a hot shower after a good, but sweaty workout? Does it cool you down afterwards? Our engines don't have the time to take a shower after every flight. On an average day, a jet engine may be up in the air for more than 15 hours. That's a serious workout, right? If the exhaust gas temperature gets too high, we can easily cool down the engine by flushing it with hot water. Yes, hot water, because that will best rinse away dirt from the engine.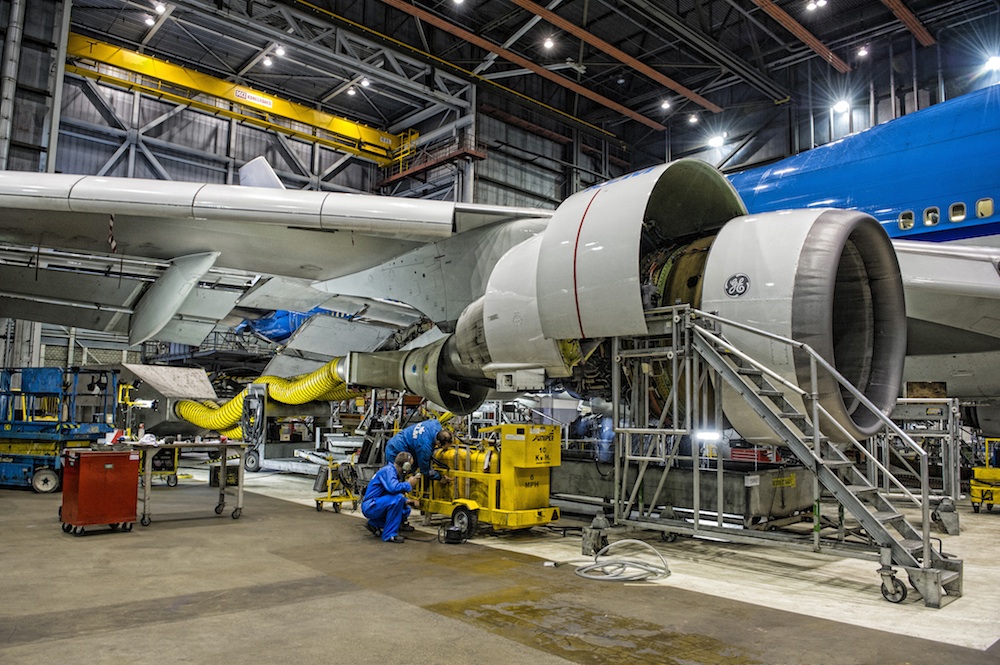 This procedure is aptly called the engine water wash. About 100 litres of water are sprayed into the running engine. The rotation of the engine parts causes a washing machine effect, cleaning it internally. After this "shower", the engine temperature will have decreased by 10 to 15 degrees, restoring the engine's condition. In short, our engines love a hot shower just as much as you do.
Power up
Obviously, we do a lot more than this to keep our engines fit, as you may have read in our previous blogs. But we don't want to keep you from your workout, so why not power up and take on the challenge of getting as fit as a jet engine.
Sounds familiar?
It's quite possible you've heard or read this before. We've posted this blog in January 2016. So this actually is a repost. But let's be honest: getting as fit as a jet engine is an ongoing process for everyone, right? ;-)