Beautiful Bali – through the eyes of Anna Nooshin
Endless beaches, impressive "sawas", mystical temples and saté at street stalls. But also hip clubs, surf spots and plenty of clean food cafés. All shrouded with the scent of incense. Bali – Indonesia's best known island – has all this and so much more.
Anna Nooshin, YouTube and TV presenter flew earlier this year with KLM and blogged about it. She has always loved Bali and was on the island at the start of the New Year. I asked her about her Beautiful Bali.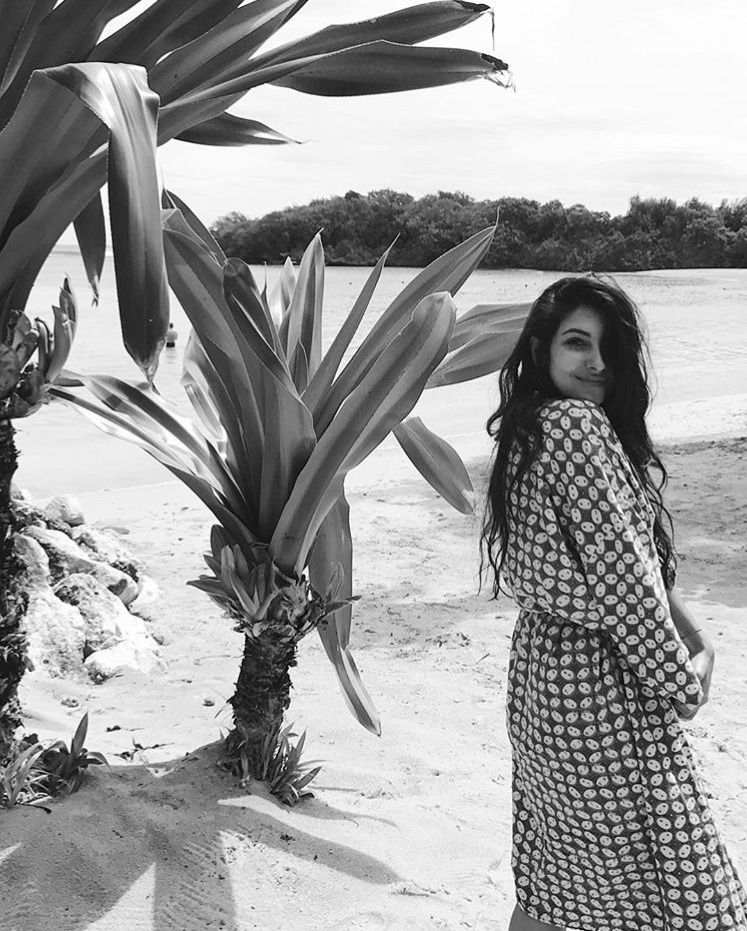 You caught a KLM flight to Bali early this year for a well-earned holiday. What makes the island such an ideal holiday destination?
"I first visited Bali ten years ago, and lost my heart straight away. The complete calm and spirituality in the air give the island a magical touch. It's very difficult to express in words. You have to experience it. When I'm on Bali, I never feel like I have any wants or needs. I feel like I am exactly where I want and need to be. It's a wonderful feeling. Even though there are more and more tourists on the island, there are still plenty of undiscovered spots where you can experience Bali at its best."
The feasibility of life
Bali is the (is)land of Hinduism, of flowers and fruit stalls, from incense to superstition. Are you spiritual?
"If spiritual means knowing that there's more between heaven and earth, then I guess I'm spiritual. But I'm not the yoga type. I'm basically too rational for that. I'm incredibly thankful for everything in my life while at the same time believing in the feasibility of life. I especially believe in respect and gratitude. And these elements abound on Bali – hence the amazing atmosphere."
Bali is highly diverse. You can go from Temple to club and from "warung" to acclaimed restaurant. What are the contours of your Bali experience?
"Contrast in abundance. I've been visiting Bali every now and then for around 10 years and I'm still discovering awesome places to eat or to relax. Last time round, that was in Canggu. The place is permeated by a relaxed surfing culture, which is reflected in the restaurants and cafés. Old Man's for example. Lots of delicious and healthy food, incredible "acai" bowls, "poke" bowls and a mouth-watering selection of sugar and gluten-free cakes! The ideal environment for me when the sun reaches its zenith, to sneak behind my laptop."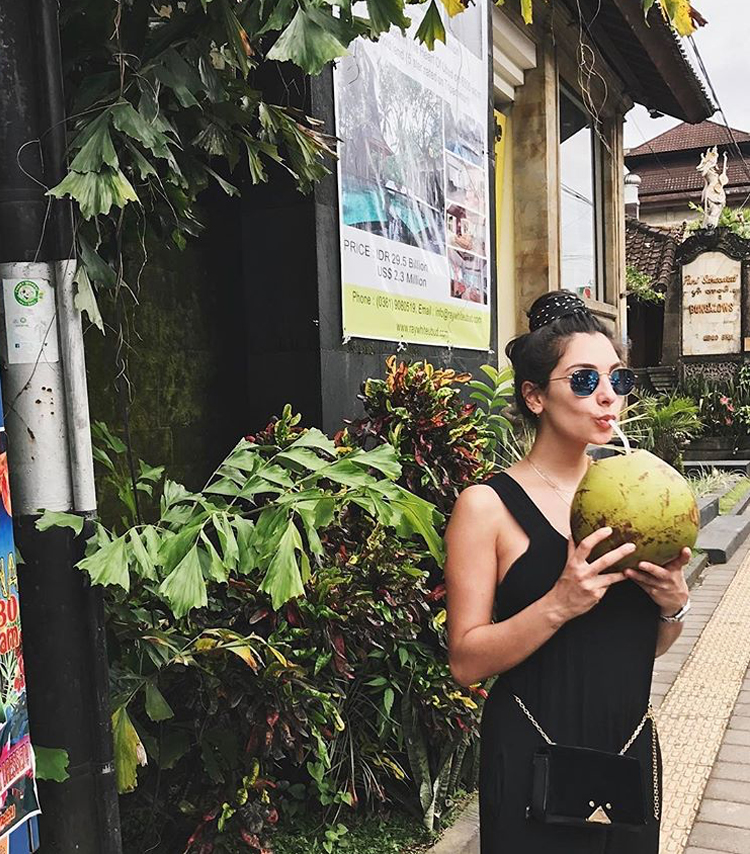 Laptop beats bikini
Rather hang out somewhere indoors with your laptop than strut the sands with your bikini? How do you explain that?
"Yes! I love the sun, but I'm not a worshipper. In other words, I don't need to soak it up all day long. I'd rather head off on my scooter or catch a cab if it's some distance away. As far as I'm concerned, January is the best time to visit Bali. It's the rainy season so there are showers every day. Amazing, because it offsets the heat and there are fewer tourists. I can recommend that to everyone!"
It's all about food
Food is an important part of Indonesian culture. On every street corner you can buy saté, rice dishes or cookies. Do you have a favourite Indonesian dish?
"Food is important to me as well. That's one of the things I recognise on Bali from my Iranian background. It's all about food! When I'm on Bali, I dine out in restaurants – preferably the smaller family restaurants. I really enjoy a good "nasi goreng", "nasi tjampoer" (Balinese specialty) or a delicious "rendang". I don't usually buy anything from the street stalls. The same goes when I'm back in the Netherlands. I always ask myself whether it's really that clean. I guess I'm a bit picky when it comes to that."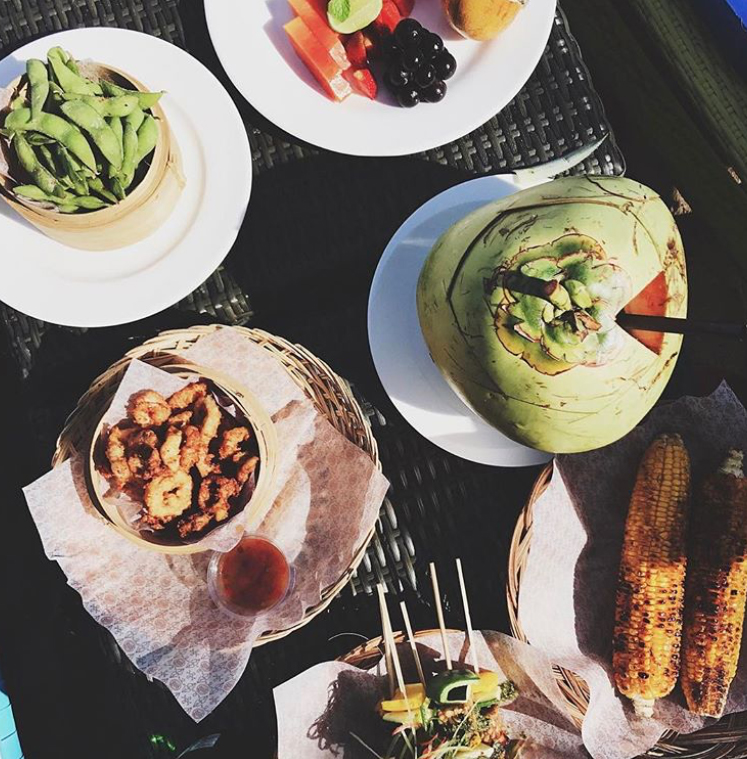 Living in the Here & Now
You recognise the important role food plays because of your own Iranian background. Are there are other cultural similarities?
"Absolutely! I think that's one of the reasons why I love it on Bali. The Indonesian culture is a loving culture, modest and gentle. That's how I experience and recognise it. It's a family island. Family is important, as it is in Iran. And, something I find nice and reassuring, the Balinese have mastered the art of living in the Here & Now. From then on, you're spared a lot of (unnecessary) concerns."
I choose Bali!
In a nutshell, why Bali?
"Because history and culture, and nature and spirituality go hand-in-hand with good parties, luxury resorts, healthy food and heaps of inspiration and good energy. That's why I choose Bali!"