How to become a Flight Attendant – Step 1: Getting selected
When the job for 'Flight Attendant in Peak Season' opened up and your favourite blogging stewardess DareSheGoes shared the vacancy on her Facebook, I literally leaped at the opportunity. Within minutes I had sent my (already prepared) application and was waiting anxiously for a reply. Read my story on how to become a flight attendant. 
Having made an attempt at applying for this job while I was interning at the social media office last year, I wanted it even more. It's been a year since I was officially part of the KLM-family and I miss it! They weren't hiring flight attendants back then, but now they were. You can understand how thrilled I was (and still am). I had to take this chance. I had to make it happen. And so I did.
The recruitment process for flight attendant
The recruitment process consisted of six steps. The first is sending in your application. The recruitment bureau 'Randstad' will receive and read it, seeing if it's a match for the qualities a flight attendant must possess. After that you'll take a variety of tests, examining your basic knowledge and English language skills. These were tough! But I got back positive scores on all of them which meant: on to the third leg of the process!
How to prepare?
The third step was a meet & greet conversation with two recruiters. I had no idea what to expect, because the confirmation e-mail (with the 'how-to-prepare' information) never showed up in my inbox. So, I put my best suit on (a blouse with KLM-blue flowers and a pencil skirt) and decided to 'just do it'.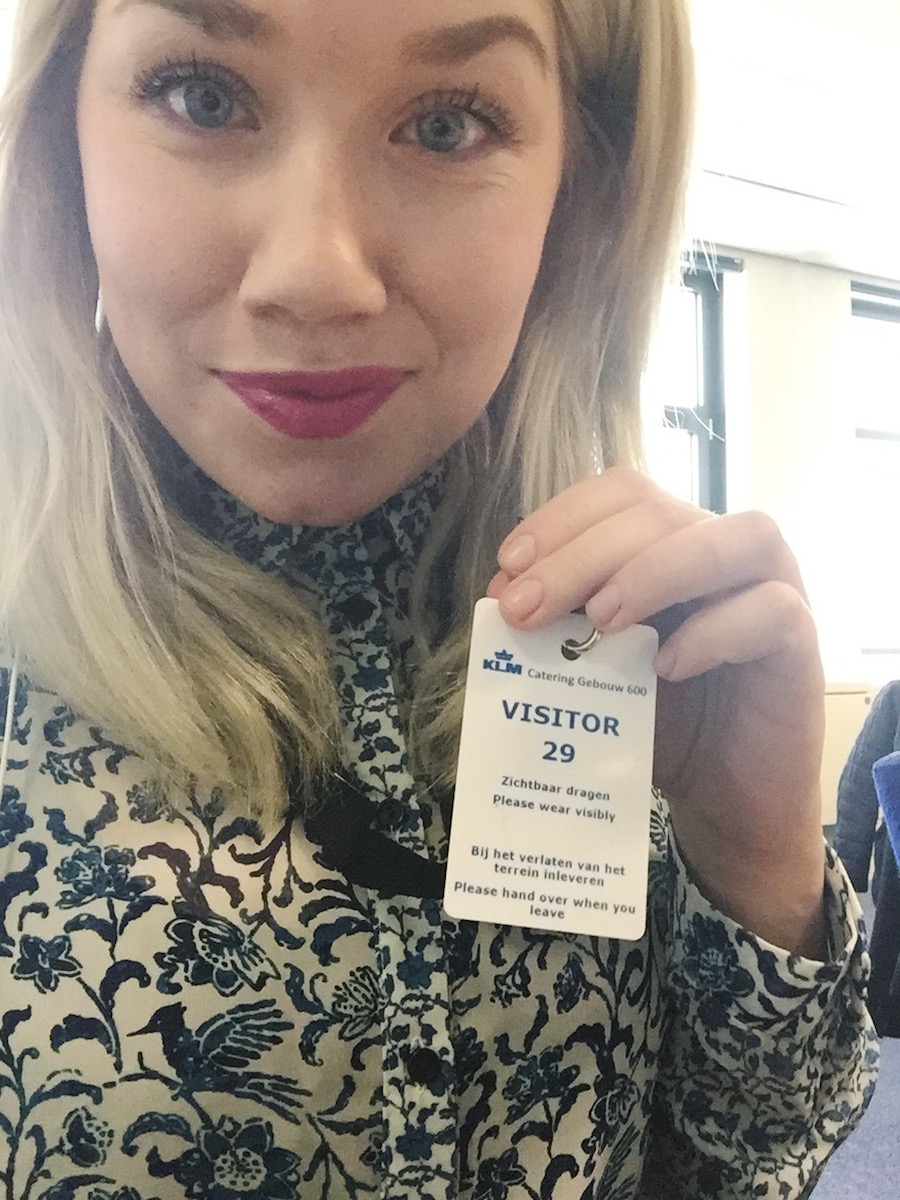 A nose piercing: no-go for flight attendants.
Visible piercings and tattoos are not allowed when you're a part of the cabin crew. I've had my nose pierced for a few years now and I never had to take it out for previous jobs. But for this, oh yes. So I decided to take my nose ring out when I got to Schiphol. Big. Mistake. It wouldn't move!! It was stuck in my nose without any intention of leaving my face. I felt doomed.
Thinking to myself "I should have done this at home", I decided to run into the nearest jeweller and ask for some pliers or scissors to take the thing out. I ran, explained my 'situation' to the (very, very lovely) lady behind the counter. After a few tries, she managed to break me free from my ball and chain (literally). By then I was sweating and running to catch my bus. But… I made it! And on time, too!
How I got rid of my fear of flying
When I arrived I could feel the tension in the air. We were sent into separate rooms in groups of four. When it was my turn to talk I told the recruiters about my previous experiences with KLM and how I felt during the flight to Canada. How KLM helped me overcome my fear of flying.  Ever since I wanted nothing more than to be part of the team in blue again, this time as a flight attendant. We finished with a conversation in English in which we had to discuss how to deal with cultural differences on board a plane. Very hard, but very interesting!
A day later I got a phone call in which I was informed I did a good job! I was invited to partake in the group-assignment a week later! I celebrated with a sushi dinner that day, obviously ;).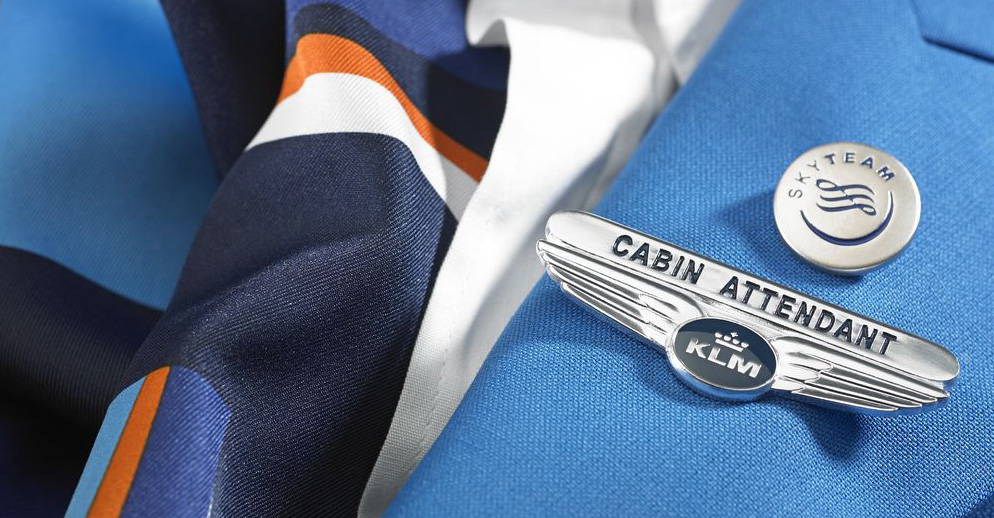 A famous part of the flight attendant selection procedure: The Group Assignment
The most nerve wrecking but also most exciting part of the process was definitely the group-assignment. In groups of six we had to play a game called 'Destination Unknown'.  Through communication in specific ways (hand gestures!) we had to trade word cards to get the right combination. That led us to a coordinate of a destination. I guess we were supposed to land in Sao Paolo. Instead, we landed in the ocean right next to the coast of Brazil. Close enough, eh? ;)
During the game, I forgot I was being 'assessed' by recruiters. It was so much fun to do! I managed to be myself and show them how I function in a group and how I react to time-pressure. They probably were looking for cool-headed but enthusiastic and quick-to-respond people. I wasn't sure if I fit that bill, but I was confident I gave it my all. I showed them exactly who I am and how I deal with working in a group.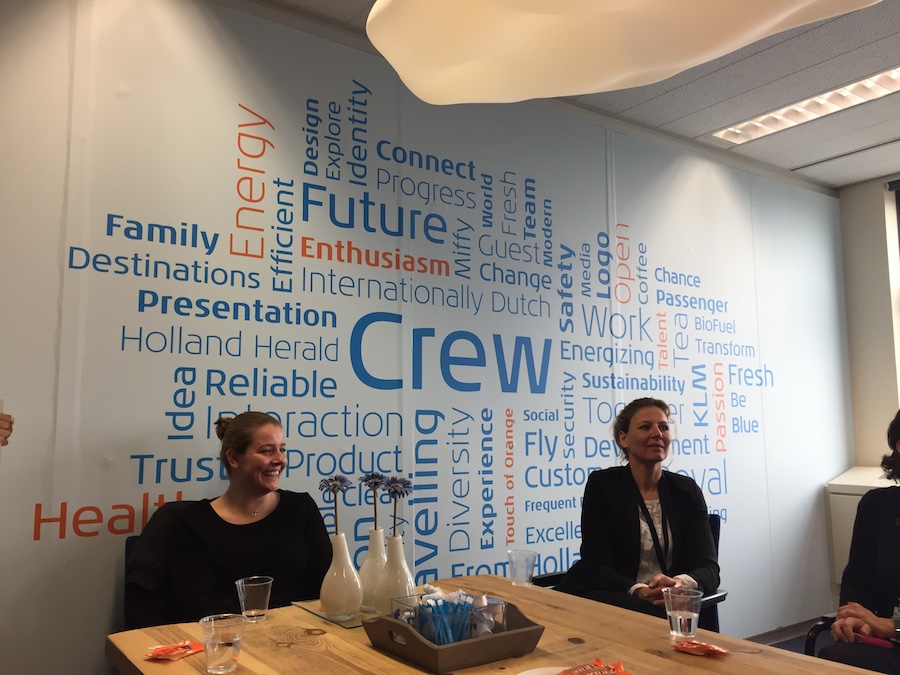 The final interview
Yet again, I got through to the next round: the final interview. This interview was the chance to show that your characteristics are fit for being a cabin attendant. I told them about previous jobs and how I had responded to stressful situations. And most important, how my experiences had made me into a person that has the right personality for this job.
After the interview I felt relaxed and like a weight was lifted off my shoulders. I had done everything I could and now it was time to wait for the outcome. The next day I already got a phone call: "Congratulations! You got the job!" I jumped up and down for the remainder of that day (and alright, I haven't stopped jumping even now).
What will happen next?
On June 6th my training will start. If I complete the whole training positively, I'm officially a Cabin Attendant. Which means I'll be trading my sneakers for 2-7cm heels, shedding my all-black outfits, changing into a royal blue one. I will be leaving the safe surroundings of my home office. I'm becoming a Flight Attendant!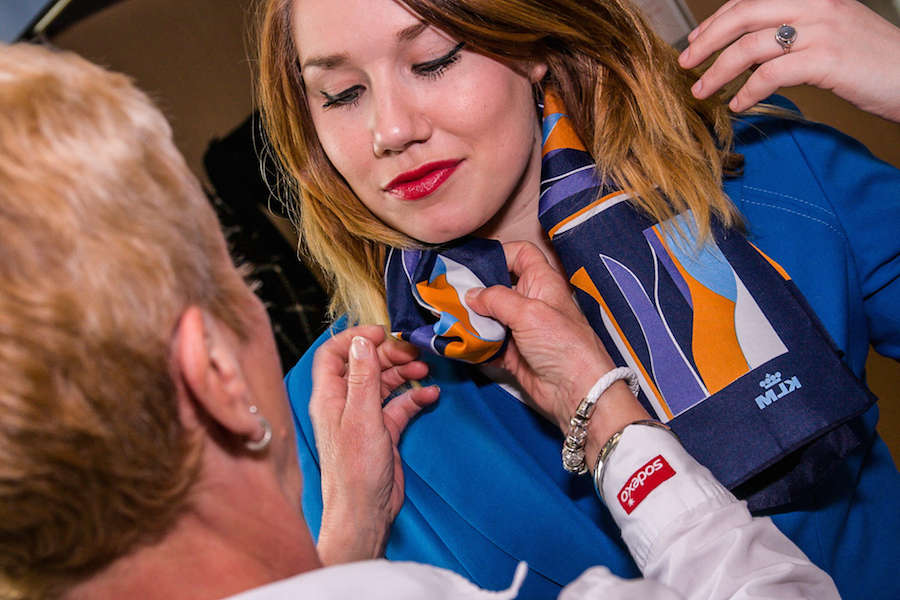 For a summary of the process and the job itself (in Dutch) you can visit this website. The vacancy is closed as for now, but keep an eye out. You never know when KLM might be hiring again! And if you want to know more about the next step of the selection process, check out how our crew earns their wings during the process.