How to become a Flight Attendant – Step 2: Earning Your Wing
Hey future flight attendants, did you notice how I –casually- put earning in the title? That's because you don't just 'get' your flight attendant wing, you have to work for it, pretty hard, too, actually. It took me four weeks of getting up at 4:15 in the morning, studying on the train ride to Schiphol and approximately 2,5 panic attacks to get where I am now: a fully participating flight attendant. How? This is how.
Determination
It may have sounded like the 2,5 panic attacks were a joke, but they certainly weren't. I'm a wreck when it comes to testing and exams, I get all worked up and nervous because I'm afraid I might fail. And let me tell you, I have done more tests in those four weeks than I ever have in all my life (not true, but that's how it felt at the time). Applying for the job and go through the recruitment process as I described in part I, seemed nothing compared to these weeks.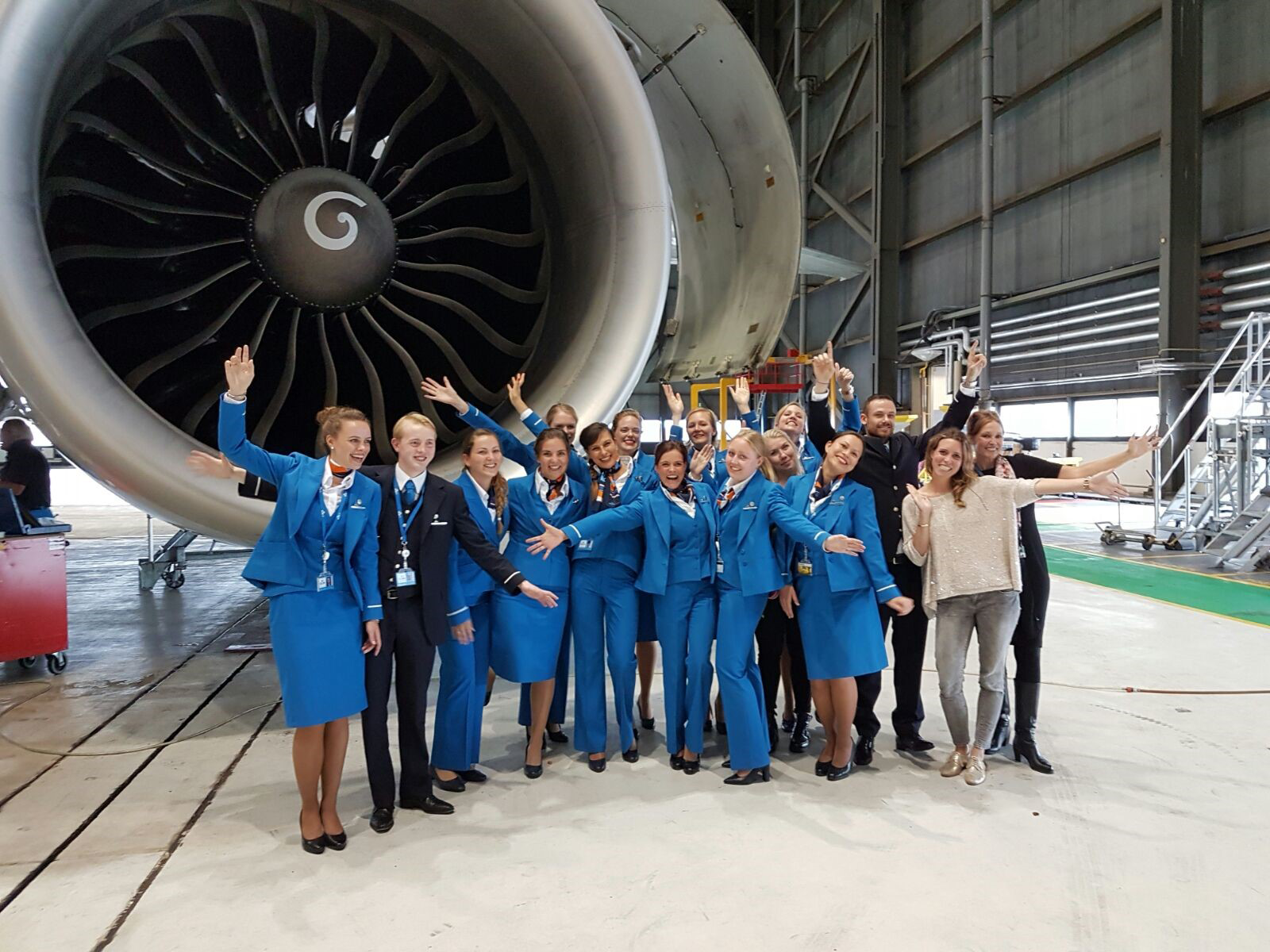 Flight safety in training and exams
Just to give you an idea: you will get tested on all aspects of flight safety in a written test. Things like 'emergency procedures' and 'normal procedures' and 'equipment' and 'oxygen' suddenly become the most important things you'll ever hear. Then there are the so called 'door-drills' where you are required to open aircraft doors in emergency situations.
We did a first aid exam, complete with CPR doll and AED systems. We did an equipment exam, demonstrating our knowledge about the use of, for example, oxygen bottles and fire extinguishers. And then, of course, there was the simulator. Where we practiced full blown evacuations, complete with smoke, passengers (fellow students) and jumping and sliding. Quite a list huh? And that's not even all of it.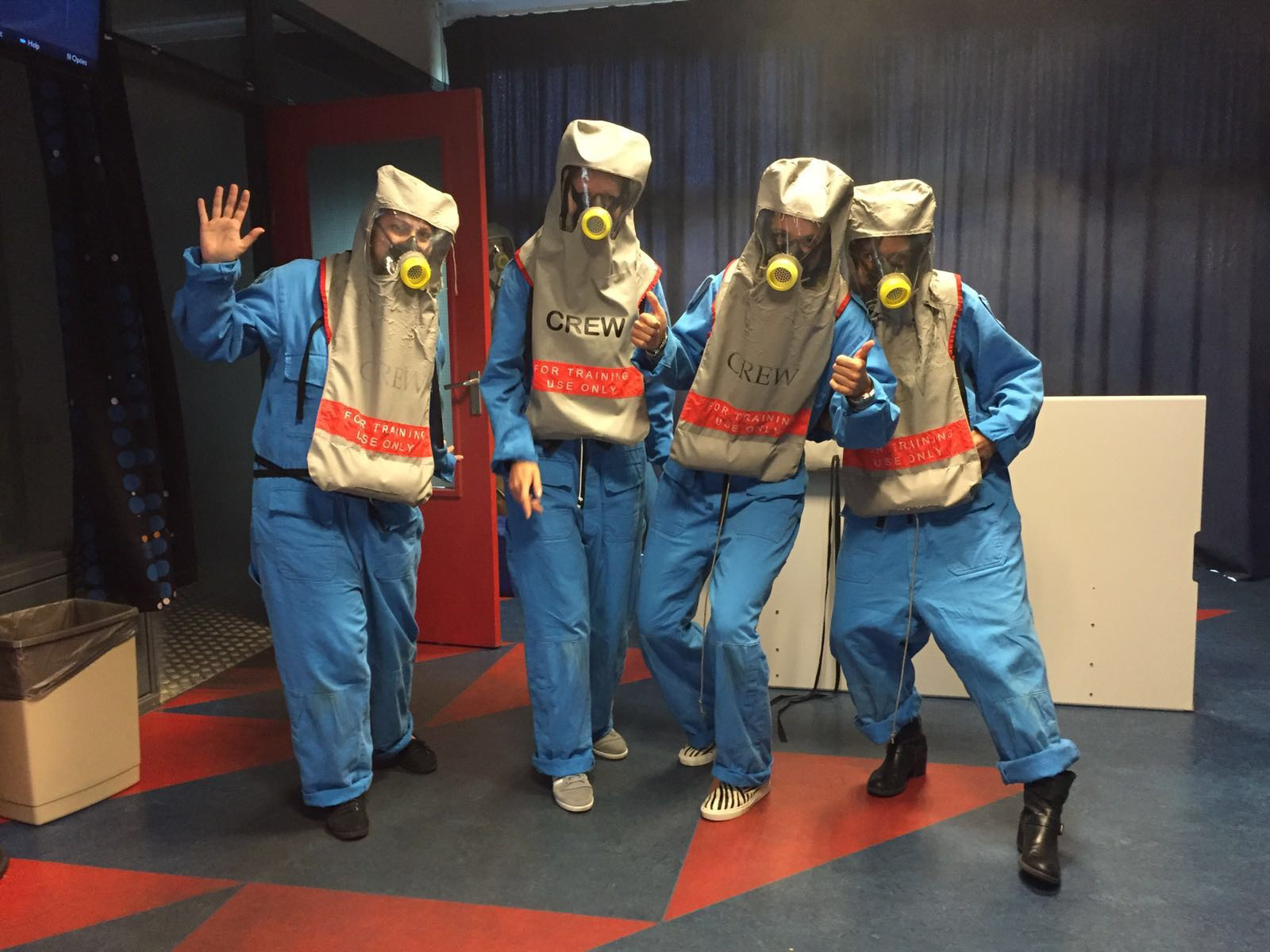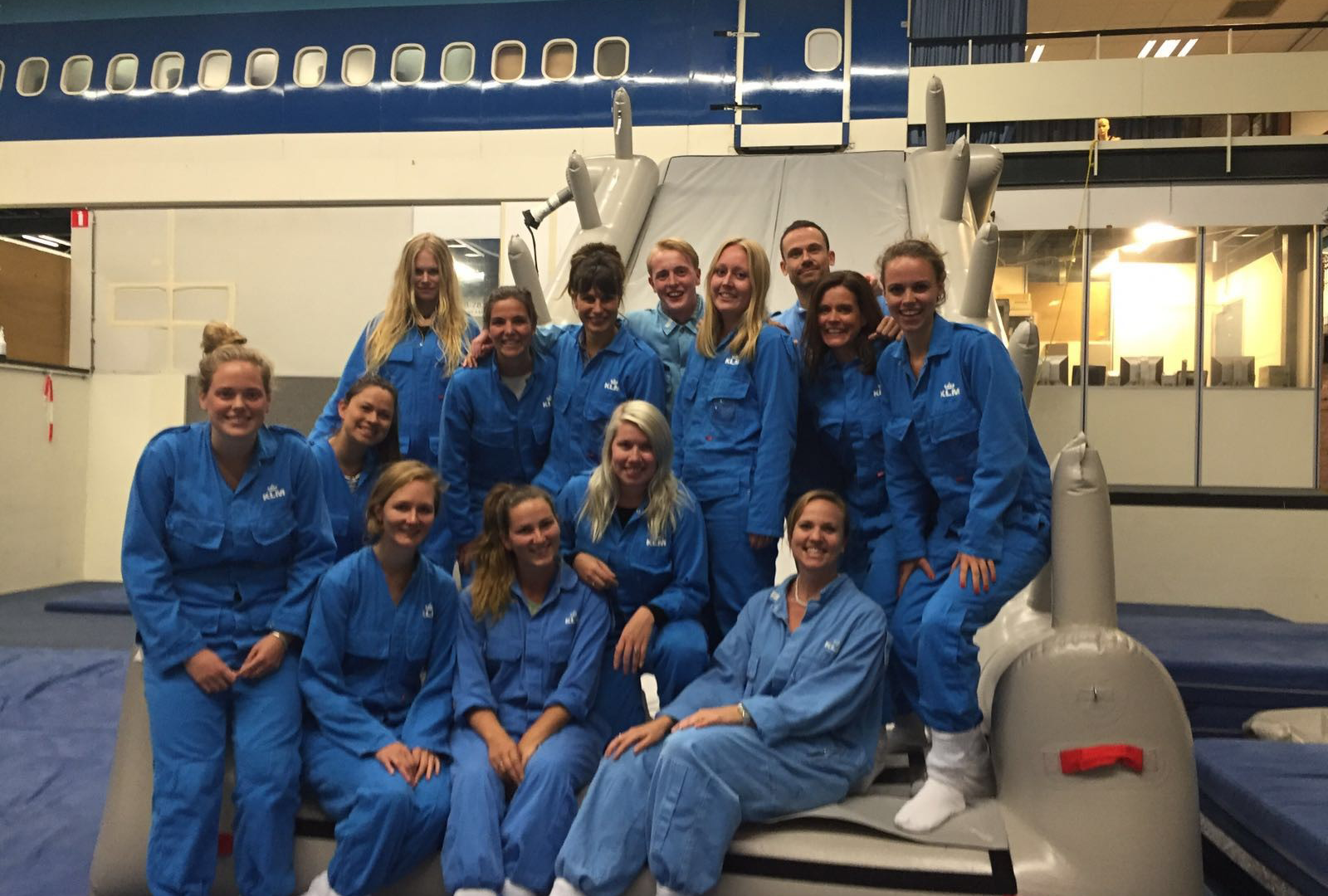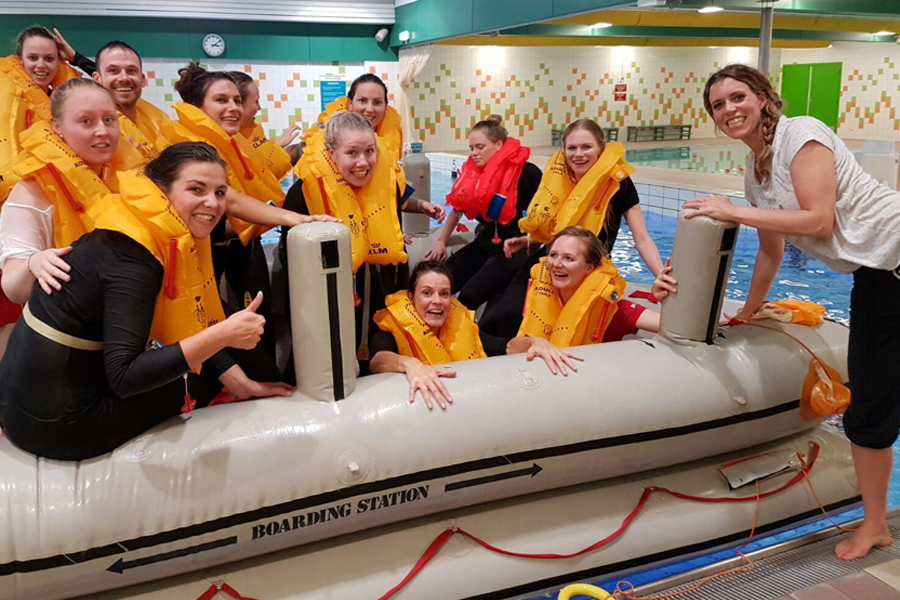 Motivation for being a flight attendant
You don't realise how well trained flight attendants actually are. It surprises me, and it makes me feel even safer as a passenger. It made the job even more appealing to me. The bigger picture kept me moving. I knew during my time in training what I had to do to get where I wanted to be. But it also makes me see flight attendants in a different – even better – light.
Now, I certainly hope I never need to use all the flight safety emergency training I had. But knowing how to respond when something happens and knowing all sorts of things about the aircraft you're working in has made me feel better than I ever have about being (very) high up in the air.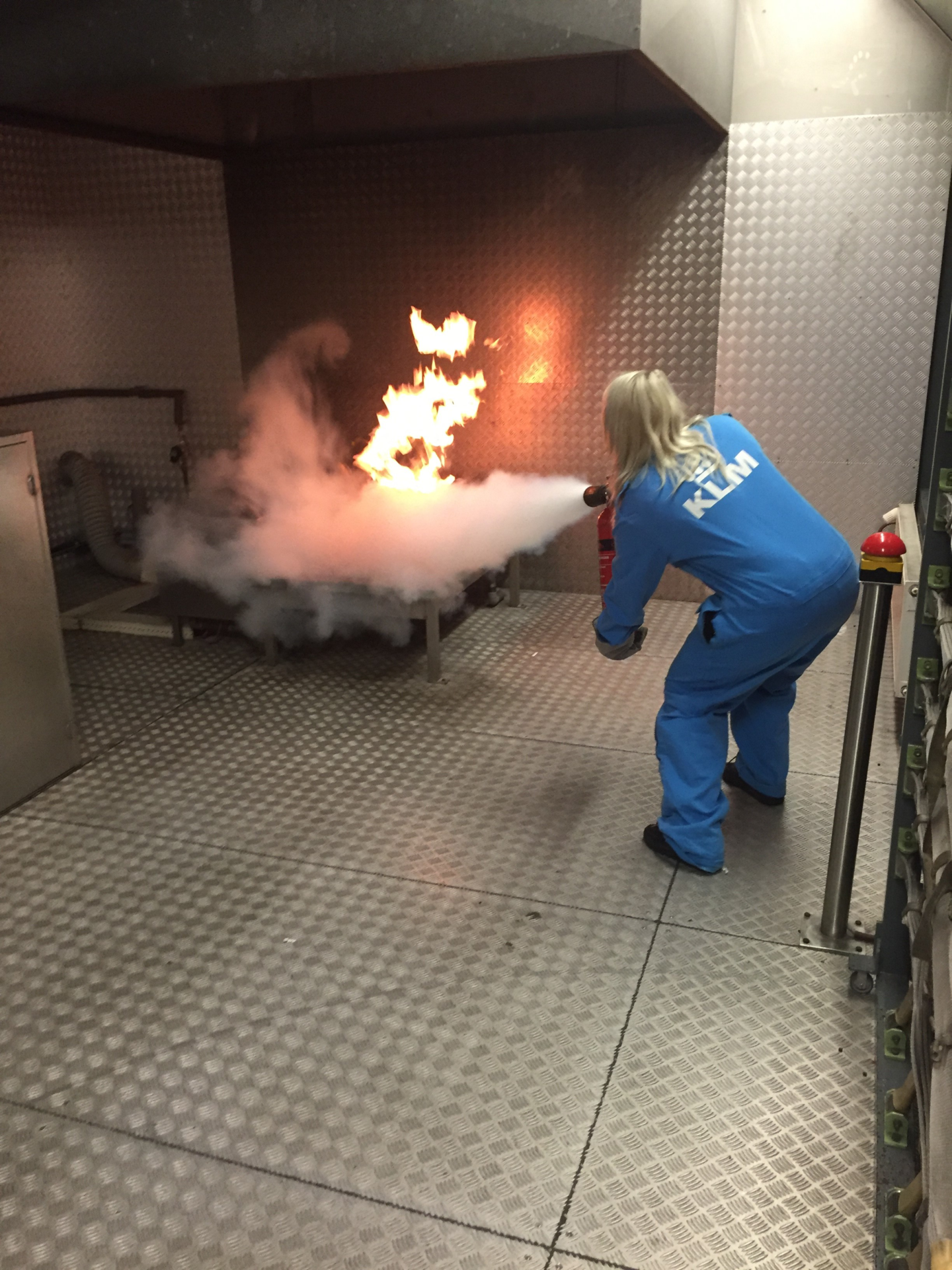 There's no 'I' in team
I will never forget the group of people I got to share this experience with. And how we were passengers (and crew) in the simulator, trying not to laugh at each other during the flight safety demonstration, fumbling around with oxygen masks and life vests. How we got to tackle big guys at the KMAR and then each other. Huddling together in a pool with clothes (and a life vest!) on and trying to climb onto a raft as a team. Or escaping from a smoked up room with your crew and how it felt discovering and putting out fires. But above all.. how it feels to be part of a group in which every single person passed all the exams (with flying colours might I add) and proceeded to receive their wing: PROUD!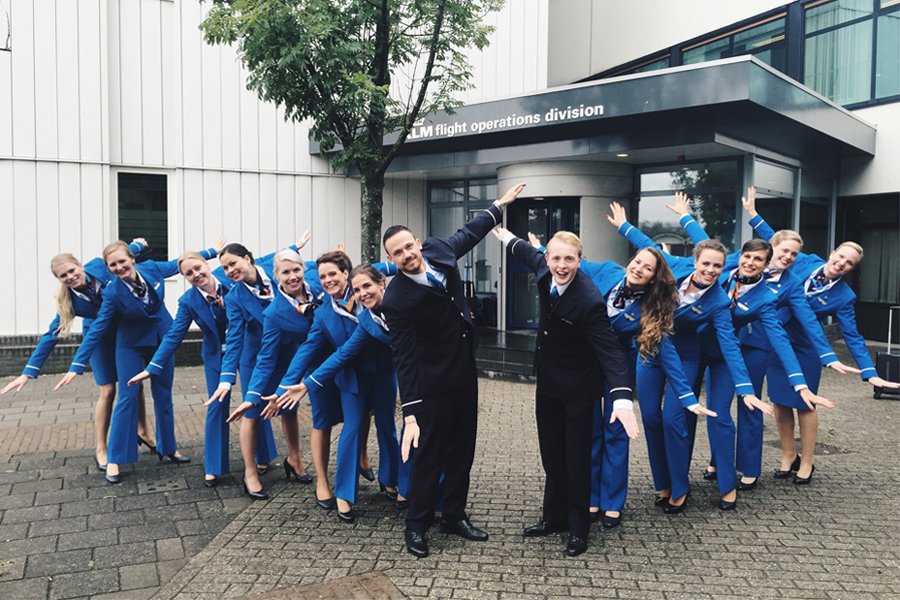 In case you missed my first blog about the selection procedure, read it here.