Being a Steward Is Not Just a Job, It's a Way of Life
While you are coming home from a party early in the morning, I've got my suitcase on my way to work. While you're taking your first coffee break, I'm on board heading for Beijing planning my visit to the Great Wall of China. And, dear reader, while you were finally concluding that late meeting at work, I was writing this piece in my favourite diner in New York. How? I work as a steward for KLM which I've been doing for more than 18 years. I see I am using the word work. In fact, it's really a way of life.
The variety and unpredictability offers a sense of freedom that makes me truly happy. At home, I'm just Ingmar to my friends. But just before taking off, somewhere between my front door and the KLM Crew Centre, I become a steward—something of a "displaced person". Then I check in. I forget all about home and start one of my voyages to an average of five intercontinental flights that I make each month.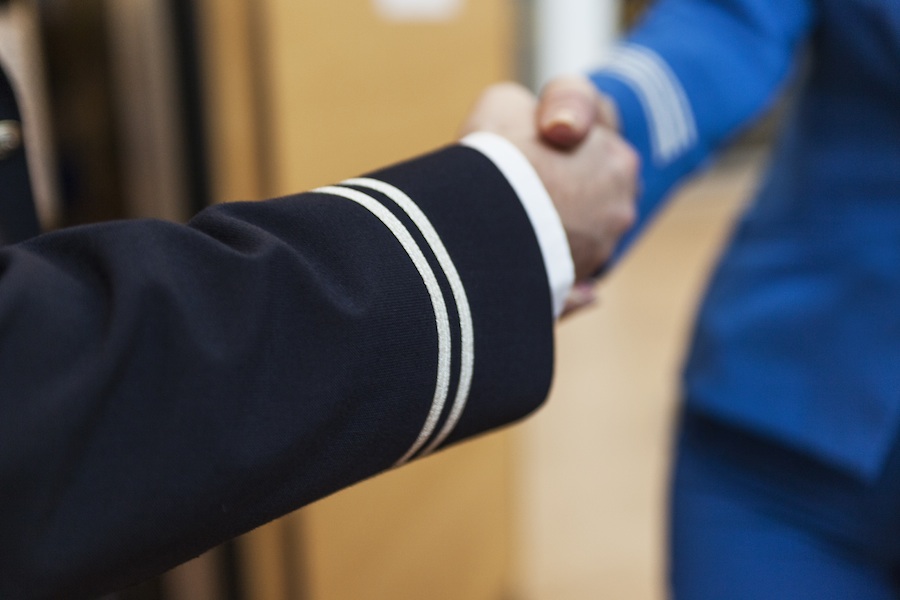 I'm not complaining
It might sound terribly exciting, but that particular blade cuts both ways. You'll see us arriving at the gate, eight or ten blue uniforms chatting away happily. It might make you forget that each of these flight attendants is leaving something behind at home. All too often, I have to cancel dinner dates with friends or one of my colleagues is sad because she won't be able to be there when her child receives his swimming diploma. This coming Christmas, for example, I'll have to disappoint my girlfriend because I will be abroad.
I can't really complain because I'm responsible, at least in part, for our flight roster by way of our online request system. But in the end, being a steward means having an unpredictable life.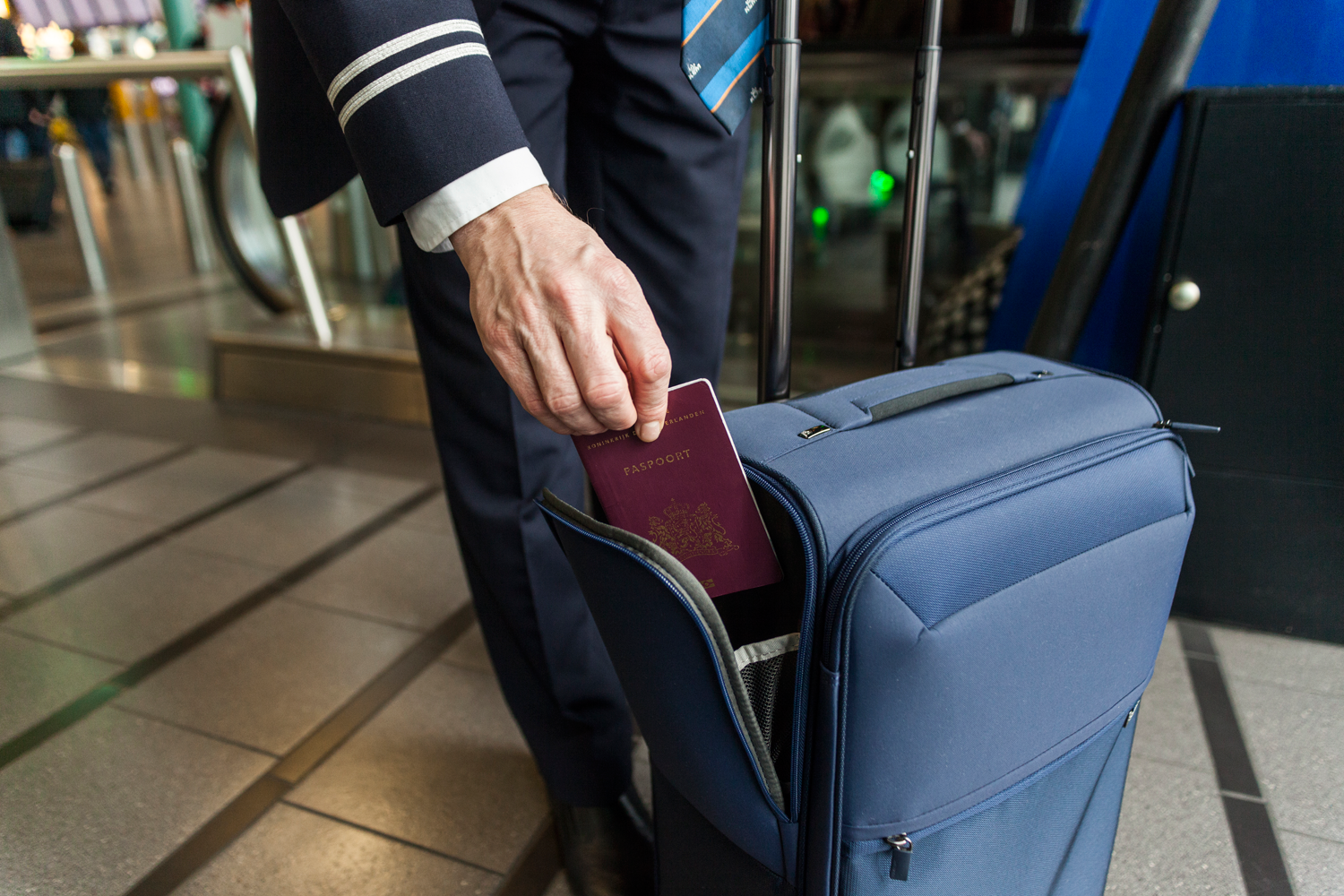 There are more than 10.000 flight attendants at KLM
It is a precondition of my work that I have to be more flexible than the average worker. The same goes for my colleagues. There are more than 10.000 of us. For that reason, the briefing—the first time we see each other—is always an apprehensive moment. Will I know anyone? Are they nice people? Will I get along with them? Whatever the case, each time, I have to go through the process of making acquaintances and build up that team feeling with which we'll have to work for more than ten hours. The first time I travelled together with my ex-girlfriend to New York, she sighed and said, "Now I understand you get on so easily with new people". An occupational habit, I guess.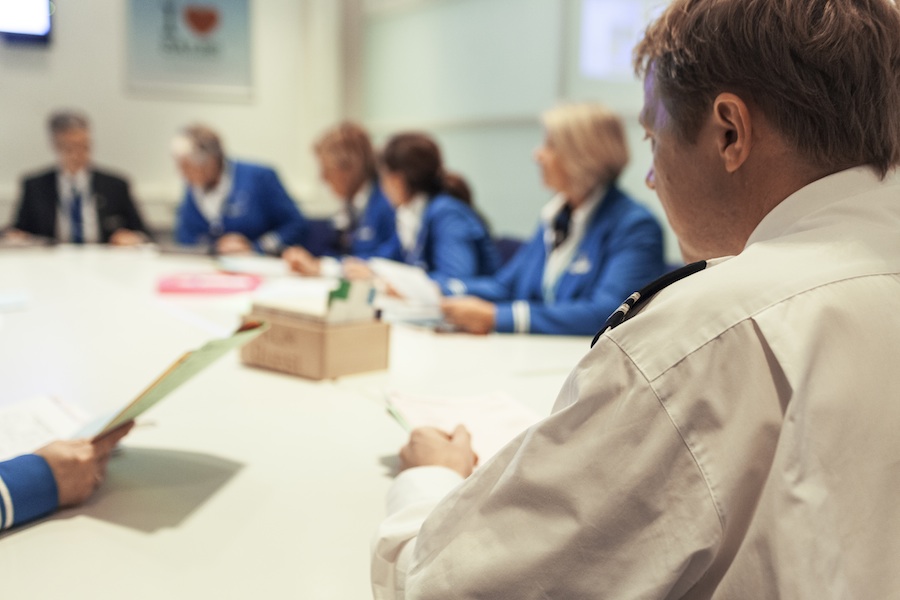 Pursue your own way of life
Sometimes I envy people for their regular lives, the café where they like to hang out, their circle of friends, the gym where they go to work out. But then I remember the time an African minister proudly showed me photos of children while sitting in a bus in Houston. Or the mountaintop in Taipei when I peered through the misty morning light out over the tea plantations. Or Graceland in Memphis, where I found myself just a few weeks ago with my best friends. And in a few weeks I will be  climbing Table Mountain in Cape Town for the third time. Then I realise—once again—just how lucky I am and that, ultimately, everyone has to give up something to pursue their own way of life.
It's a 'displaced' life that we lead
In the many conversations I have with customers onboard, I discover again and again that so many of you are interested in that "displaced" life that we lead. I'll be happy to tell you more about that in future blogs. Not just about what our jobs entail—the flight prep, working onboard, arrivals—and about some of our secret routines and rituals, but also about the more personal side of my life as a steward. What it's like to spend a large portion of my life in hotels. To be a man working in a world populated largely by women. The advantages—and disadvantages—that it has for my personal relationship. And all the stories I hear from interesting, emotionally moving, sometimes bothersome, but mostly inspiring passengers.
All I can say is: hope to see you on board.