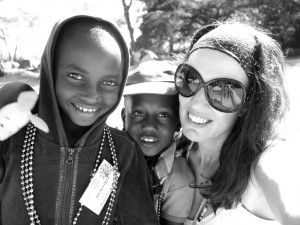 Summer is almost over, but the best is yet to come. Just a month to go. My to-do list is getting shorter. Leave has been arranged. All I need to do now is tidy my wardrobe. Friends are donating children's clothes. My dentist has even given my mother extra toothbrushes and toothpaste for me to take. I'll gladly take anything that is offered for my four, fantastic days in Kenya. Off to the annual Wings of Support Bushcamp.
As a donor to Wings of Support, I am one of 100 volunteers who are going camping with underprivileged children from Kenya.  Spread across four camps for four days. For these children this will be a real, if short, holiday. For a few days they will be able to be the children they actually are. This October I will be going on my third bush camp and it has been one of the most wonderful experiences of my life so far. I'm going with Mathilde. We met in 2011, the first time I went on the bush camp. We clicked instantly. And so this year we're going again. Off to Nairobi, together.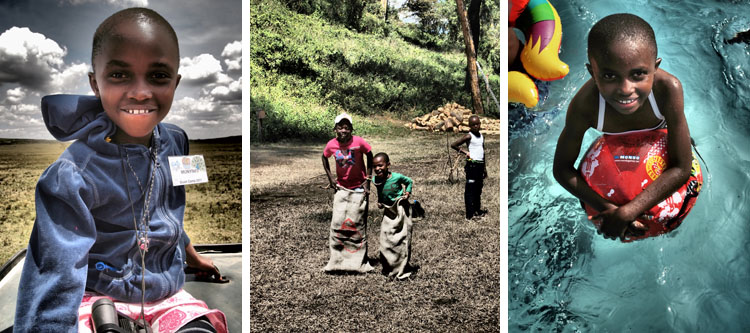 Bare Necessities
Each team of volunteers takes care of 2, 3, sometimes 4 children. In total we have looked after six fantastic girls. Each with their own story. Most of the children who come on this bush camp live in orphanages or come from slums like Kibera. We bring new clothes, fun games, hot showers, and nourishing meals. They sleep together in an igloo tent. As do Mathilde and I. I love going back-to-basics. Sleeping beneath a starry sky on the banks of the beautiful Lake Naivasha with the sounds of wildlife all around. Knowing that, not 10 metres from your tent, a hippo is grazing. Sun on your head. Outdoors. Laughing together and then, at night, rest. This is all I need for a sense of happiness.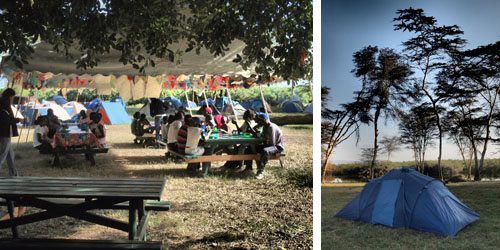 Positive Energy
Swimming, walking, on a Jeep safari, making works of art, singing, playing games and dancing. After four days it is really hard to say goodbye. But the positive energy the children give me remains – it can keep you going for ages. That's why I am so looking forward to the 4th of October, when we leave for Nairobi again. Bush camp brings joy. Bush camp is fun. Bush camp is the best! Be kind to your fellow human beings. Dare to Care!
Tip: To see all the projects, visit Wings of Support. Feel free to donate to Wings of Support or vote for them in the NRC Charity Awards.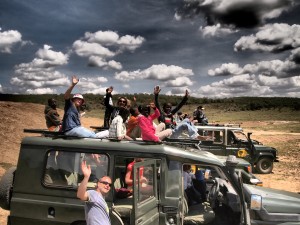 Asante!
Please feel free to listen my Bush Camp playlist!
Valerie