Cooking Contest For KLM Employees In Michelin Three-Star Restaurant
Vegetarian is trendy; KLM loves to use the talents of its employees and passengers are keen on the personal touch of the airline staff. These three ingredients are the essence of a wonderful concept: a cooking contest for staff members.
Watch my vlog to see what happened during the cooking battle!
This contest was open to all KLM employees: cabin crew, pilots and office clerks –in short, anybody who works for the company. The contestants had to sign up in couples and besides a new dish they had to pair a wine to it as well.
The assignment seemed seemingly simple: develop a vegetarian meal that can be served on board in KLM's World Business Class. But a meal served on board needs to meet quite a few requirements. For example, food at high altitude tastes different from sea level. And the options for preparing a meal on board are rather limited. So, besides taste, workability on board an aircraft is also an important part of the judging.
Critical, skilled and flexitarian judges
The unique venue for this competition was the acclaimed Michelin three-star restaurant De Librije in Zwolle. KLM has been working with the owners of this world-renowned restaurant for several years. Head chef Jonnie Boer develops meals for KLM's World Business Class while maître and sommelier Thérèse Boer always validates her recommendation of the business class wines with the "Kiss of Thérèse" label. So it won't be a surprise that Thérèse's special angle during the contest is the food and wine pairing.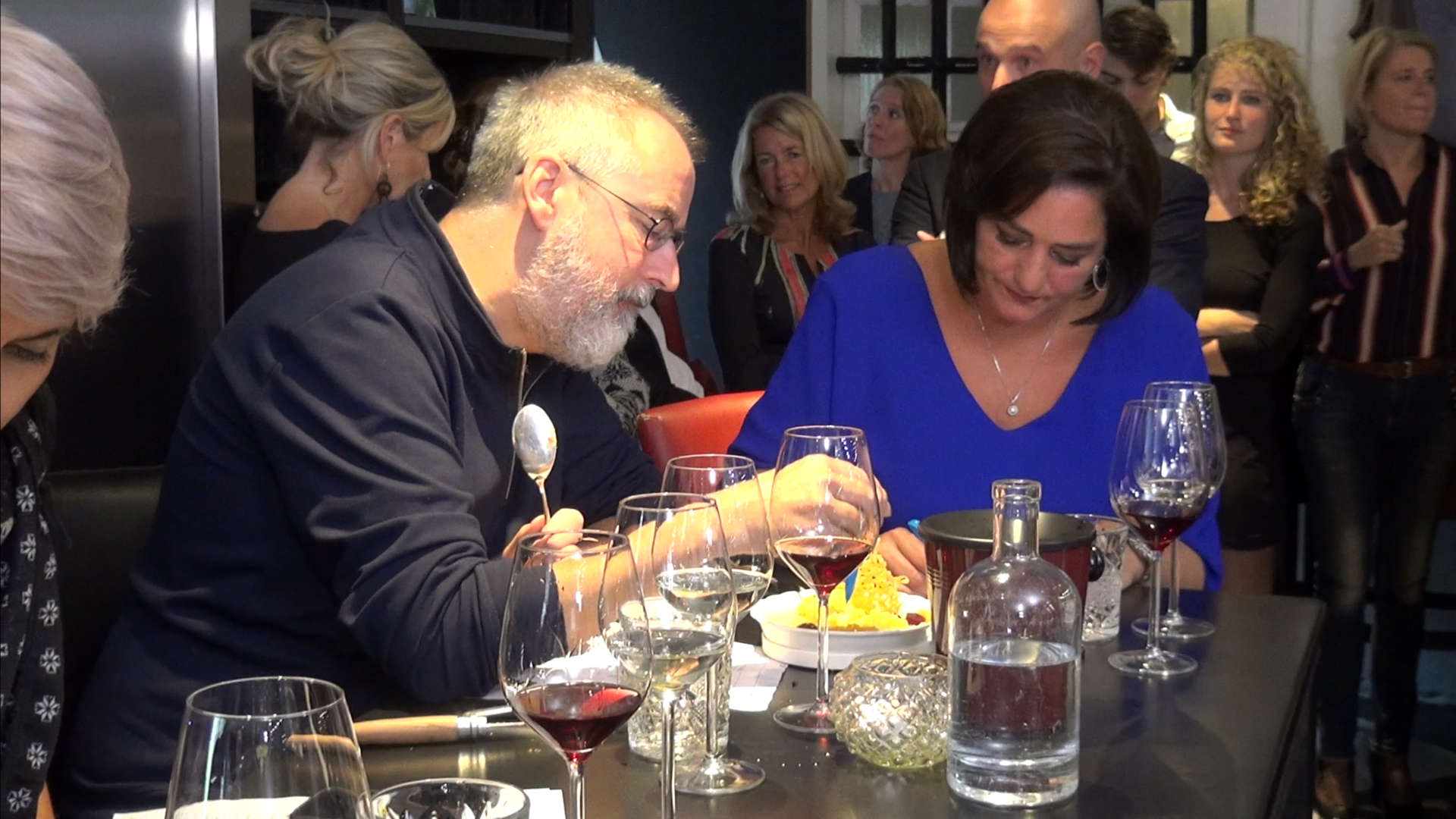 Besides Jonnie and Thérèse, the other judges included Ronald Giphart (successful Dutch writer and "flexitarian"), Roel Verwiel (F&B Manager Inflight Services KLM), Miriam Kartman (Executive Vice President Inflight Services KLM) and of course Colette Verdijk (winner of the previous contest). Colette won the contest in 2015 with her pumpkin soup, which was served on board several times and will be on the menu again this coming winter.
Cooking, tasting and trying again
After some official speeches, the eight couples commenced their cooking battle. For some, this went smoothly. Others were panicking in the kitchen because ingredients were missing, they accidentally cut themselves or just because their time management failed. But the energy and enthusiasm of the participating cooks was a pleasure to see.
Several pretty interesting dishes were prepared. Stuffed Portobello's, Paella with summer veggies, sweet potato gratin, pumpkin with sage, kale and sheep cheese, a Persian veggie delight and some dishes with ingredients so typically Dutch we can't even translate them.
Delicious scents rose from the kitchens on the battlefields of "Librije's Atelier". And after an hour of cutting, cooking, mixing, baking, tasting, throwing away and trying again, it was time to plate the dishes like a work of art. Apparently nervous, the participants had to present their gorgeous creations to the professional jury. And, of course, the contestants also tried to impress the jury with their matching wines.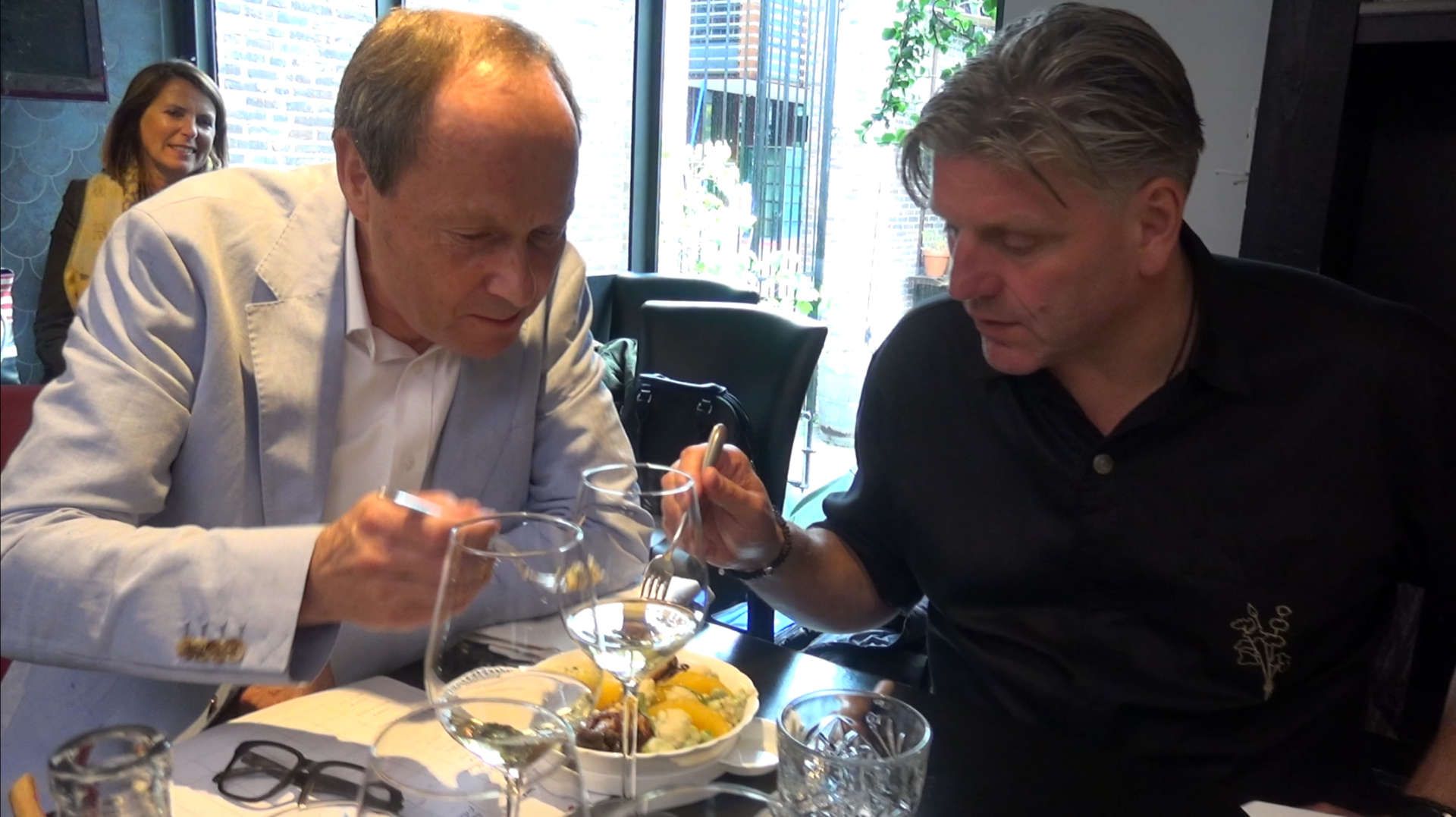 Beluga lentils with lemon
Then it was time for the candidates and the public to leave the room so the judges could deliberate. Only your personal vlogger was present at this meeting. So watch my vlog to see the judges in fierce discussion. And after an extensive jury meeting, the judges unanimously decided which team had cooked the winning dish. So the contestants were called in again to hear the final verdict.
And the winners are: world business class stewardess Beate and senior purser Ed with their beautiful dish "Beluga lentils with lemon, fresh herbs, harissa tomatoes, fennel, sweet potato and bell peppers".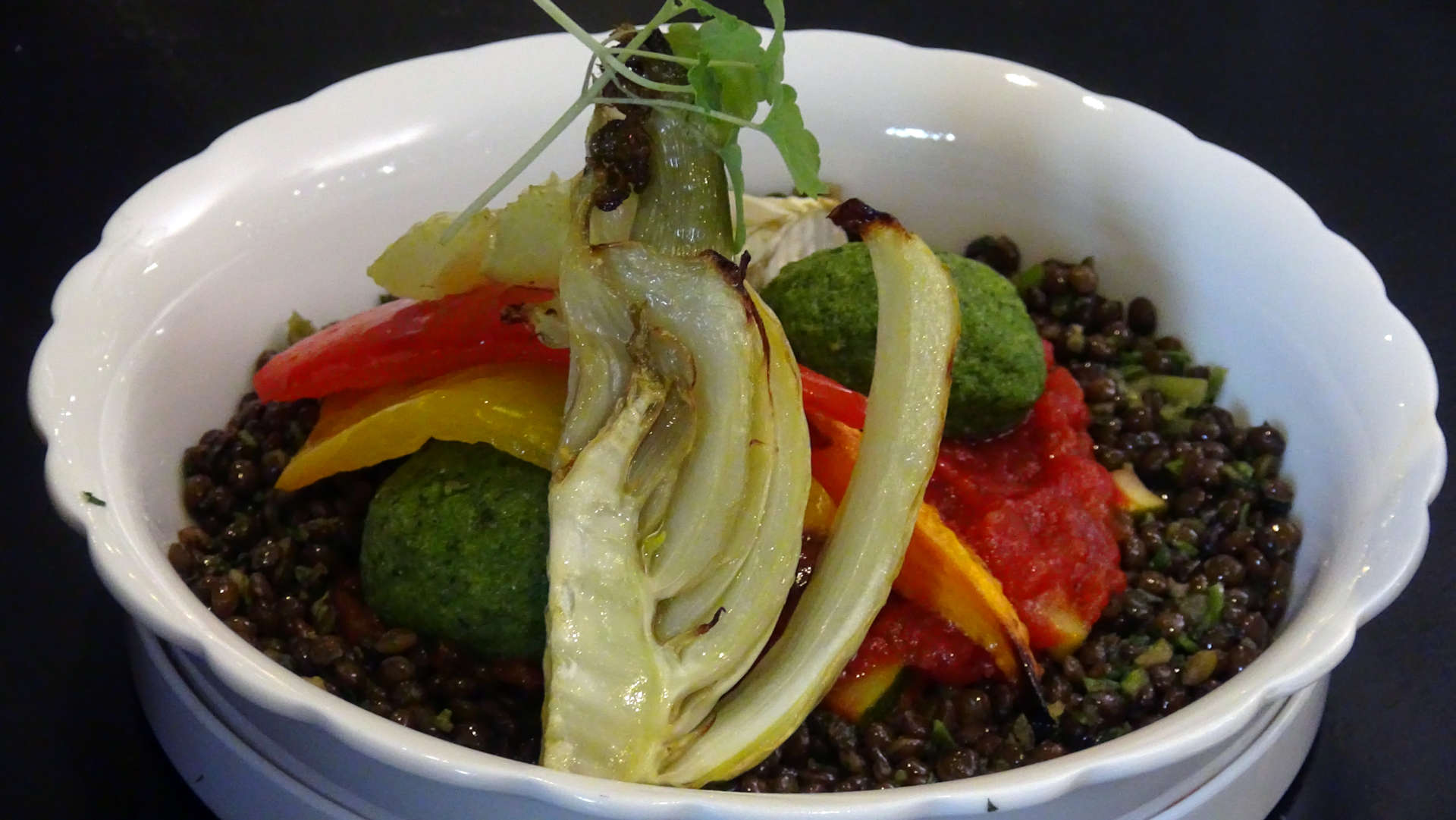 This meal will be served on board soon in KLM's World Business Class.
Are you curious about this cooking contest? Watch my vlog at the beginning of this blog to see the battle, the meeting of the judges and the final verdict.