Could I take a couple more kilos?
The maximum baggage weight permitted for is one of the questions most frequently asked by travellers. People who are shopping around for flights often want to know what KLM's rules are in this regard. In past, those expecting an easy answer were often disappointed, because you needed to scroll through reams and reams of text on KLM.com to get a grip on our baggage policy. And because there were so many exceptions to rules, the page was difficult to read, let alone understand.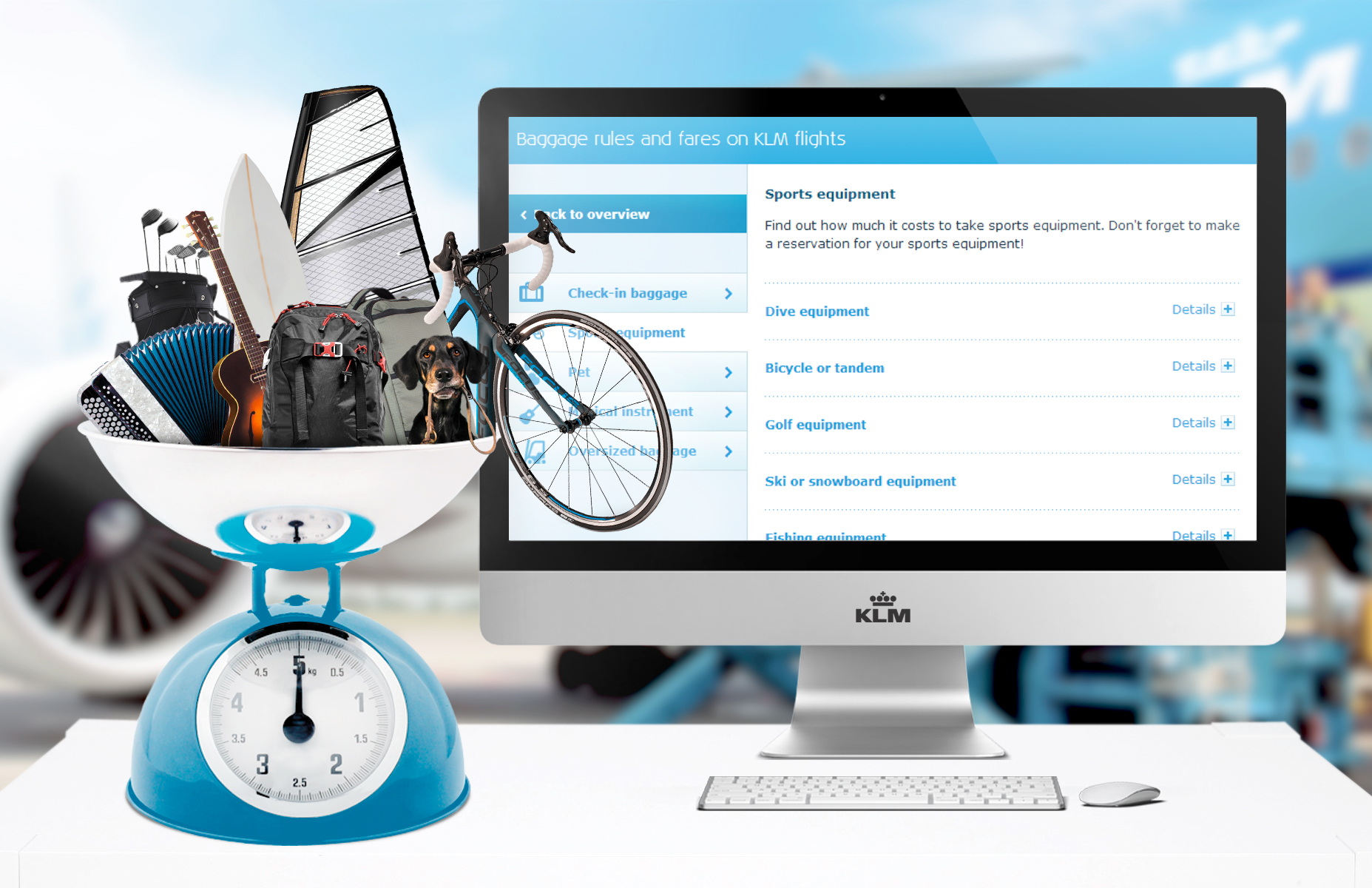 Fortunately, we have come up with a solution! We now have a user-friendly baggage tool on KLM.com that offers passengers a simple explanation of the baggage rules that apply for the trip they're planning.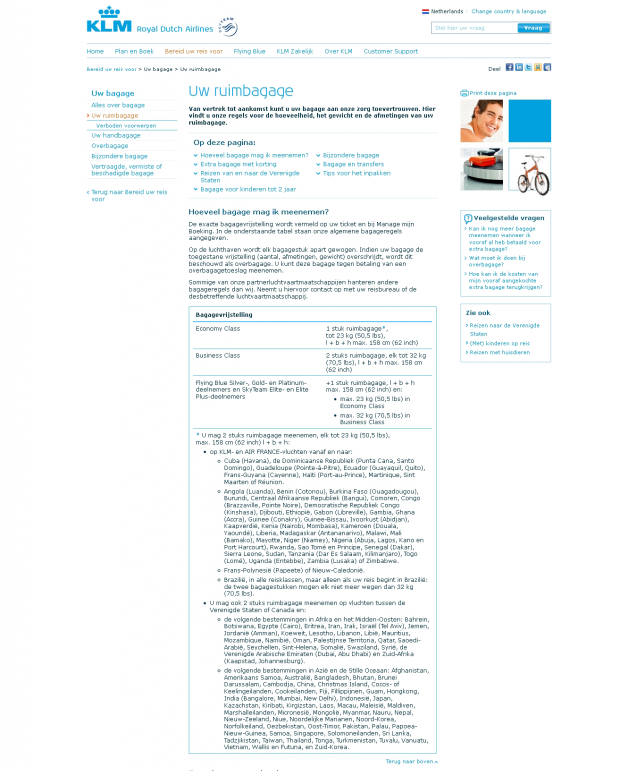 The 'old' – very extended – baggage information page. But the question remains: why can't KLM just give a simple answer? Why are there so many rules and so many more exceptions? The key to answering this question lies in the way we do business. KLM has always worked in cooperation with other airlines. We operate direct flights to 160 destinations, but offer services to around 600 destinations together with Air France and our other SkyTeam partners. That's great, because you can book a flight to almost any corner of the globe via KLM.com. But it does imply that part of your trip will be operated by one of our partners.
This makes things slightly complicated, especially if you have to transfer one or more times to get to your final destination. And that applies for more than 70% of the tickets we sell. That means you may fly part of your trip with a different airline, which may have completely different baggage rules.
There is, however, a general policy stipulating that only one set of baggage rules may apply for the full trip. But which airline sets the rules? That depends on the way the flight is structured – the destinations, number of transfers, the airlines involved, and so on. That makes it very difficult to give clear and correct advice to someone who has not yet bought a ticket.Most travellers who contact us will be informed that the AIR FRANCE KLM policy applies. Our baggage rules are closely aligned and pretty much the same, thank goodness. But this does not imply that our baggage policy is simple.
Over the years, we have compiled a long list of exceptions, which continue to change for all sorts of reasons. A shorter runway, for example, means that the aircraft may not be too heavily loaded. But there are also instances where governments set general rules with regard to baggage.
In short, the many different baggage rules make things complicated. Our solution to this problem is a baggage tool that passengers can access via KLM.com. You simply fill in your flight data (destination and travel class) and it gives you a simple answer. How it works? The baggage tool simply checks the different flight options from A to B and chooses the most logical route, preferably operated by KLM or Air France, of course. Based on the outcome, the tool gives the AIR FRANCE KLM baggage policy (which are almost identical) for the route. If there is a good chance that different baggage rules apply, the tool informs the traveller of this fact, as well as the additional costs if applicable.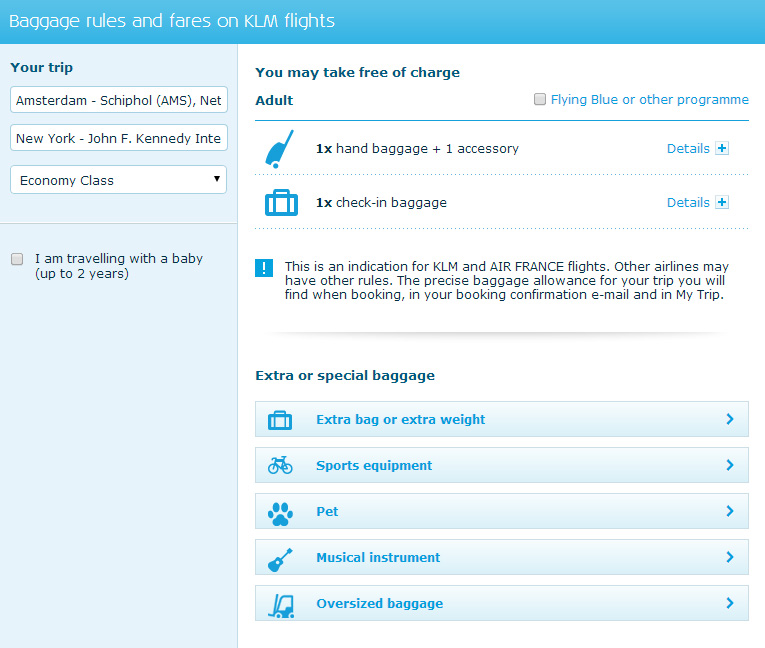 The tool also takes into account the privileges of passengers who are members of our Flying Blue and/or other loyalty programmes. Apart from information on the amount of baggage that can be carried free of charge and the costs of carrying excess baggage, the tool also gives information on special baggage such as guitars or skiing equipment.
The Baggage Calculator offers us a means of giving travellers clear and simple baggage information, without boring them with reams of rules and exceptions for different flights and factors.
Find out for yourself and let me know what you think.