Crew Favourites in Kuala Lumpur
I'm always glad when there's a trip to Kuala Lumpur in my roster. A wonderful place. We stay with the rest of the crew in a lovely hotel just outside the city, where I can really relax. But if I feel like leaving this soothing atmosphere, I take the shuttle bus that heads to the busy heart of Kuala Lumpur.
Shopping walhalla
The bus dropped me and my colleagues off at bustling Bukit Bintang, where there are numerous kinds of shopping centres. The stores range from highly exclusive, such as Starhill Gallery and Pavilion, to market-like, local shopping centres with lots of small shops, such as Sungei Wang Plaza. I like to walk around both. From Bukit Bintang it's easy to take the monorail towards Chinatown. Get out at the stop Maharajalela. A ten-minute walk from here will take you to Jalan Petaling market. If you're in search of bags, trainers or mobile gadgets, this is where you'll find them.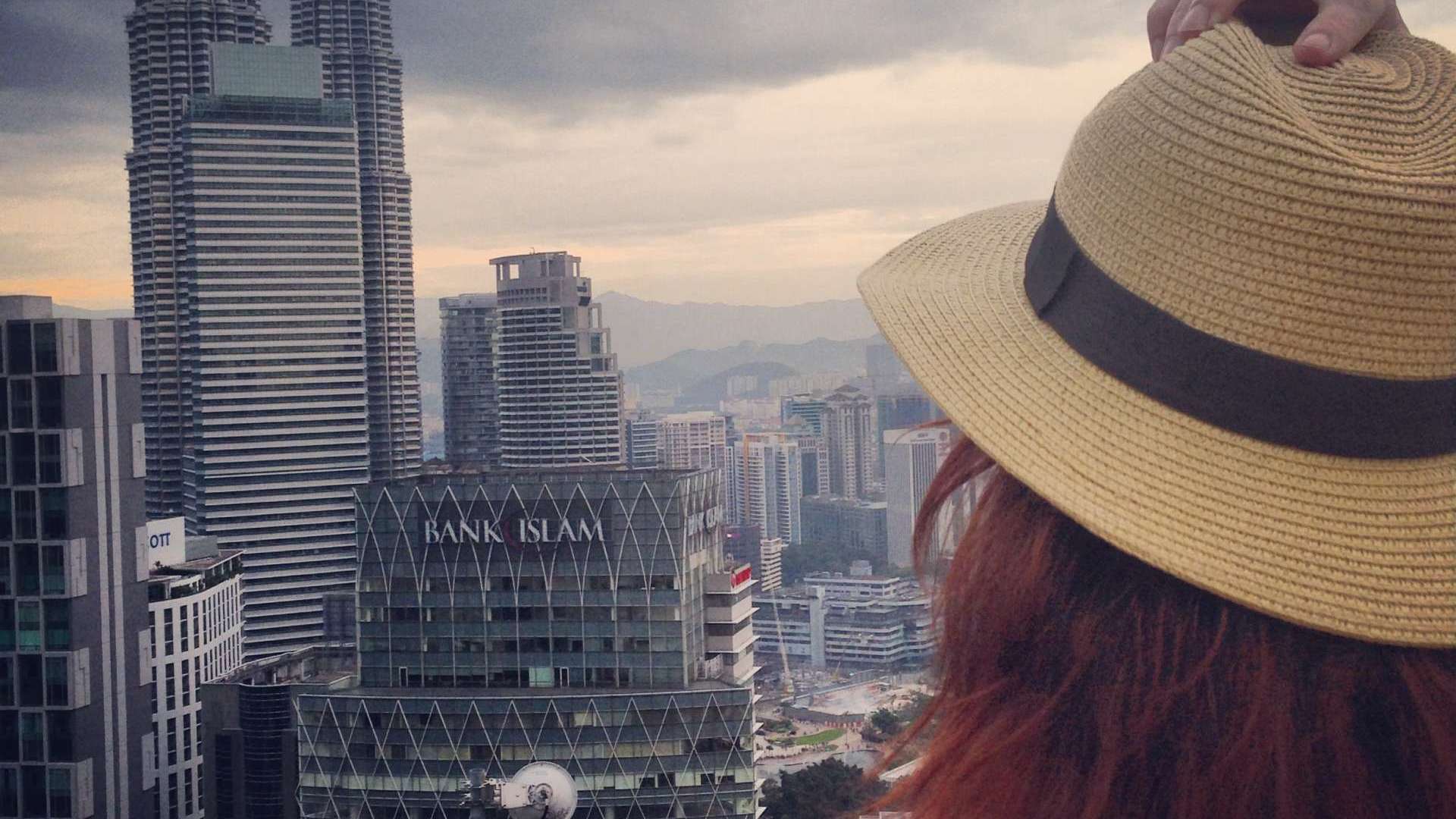 Tropical Spa
If I don't feel like facing the busy city, I usually go to the Tropical Spa (Jalan Tengkat Tong Shin). They have fantastic package deals to make you completely Zen. This time I had a two-and-a-half hour, hot-stone, aromatherapy massage. Pure pleasure! Next to the Tropical Spa is one of my favourite restaurants in Kuala Lumpur, the Vietnamese Sao Nam. You can find so many kinds of cuisine in Kuala Lumpur, for instance, a local Nasi Lemak in the charming Old China Café (Petaling, Chinatown), or Thai at Baan 26 in the expat street Changkat in Bukit Bintang.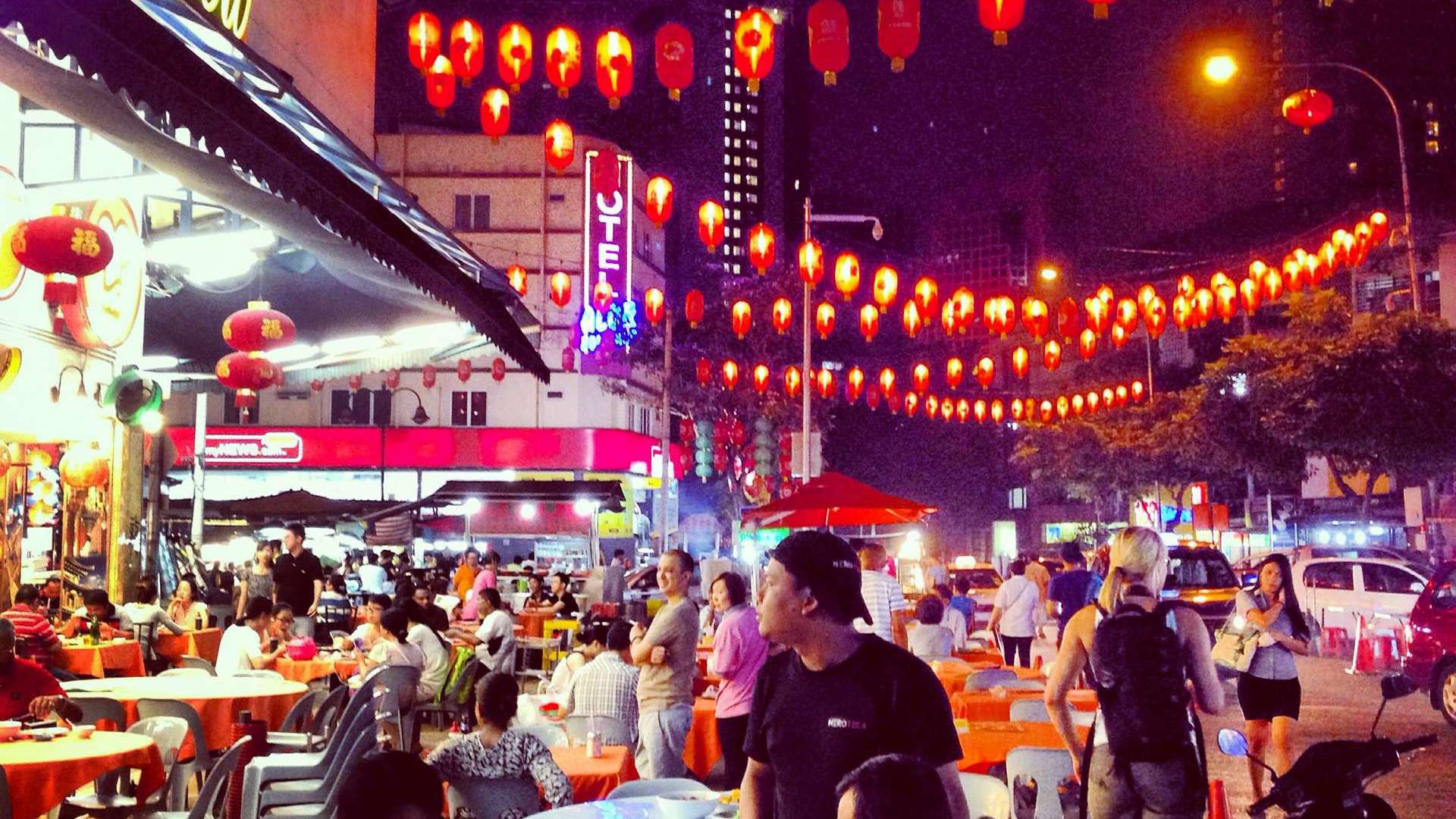 Sky High
Kuala Lumpur is at it's best when seen from above. With their beautiful views across the city, the KL Tower and the Petronas Towers are the symbols of the city. My favourite way to enjoy the view is cocktail in hand with a groovy dance track playing in the background.
Luckily, this city has amazing sky bars to make this feeling come alive:
• Luna Bar (34th floor of Pacific Regency Hotel)
• Skybar (33rd floor of Traders hotel)
• Marini's on 57 (Petronas Tower 3).
But for me, the discovery of the week was the Heli Lounge Bar! (Bukit Bintang, 34th Floor Menara KH, Jalan Sultan Ismail). This helicopter pad is still used during the day, but at 6 p.m. it transforms into the place to be. With comfy lounge seats, extremely friendly personnel and a truly breathtaking view across the city. Ask the waiter Joney to take a picture of you, so that you will never forget that "the sky is the limit in Kuala Lumpur!"
If you enjoyed this, you might also like to read 6 Devine Rooftop Bars or check our Local Eyes page for tips from Jing Pei.
My Favourites
SHOPPING
– High end: Starhill Gallery, Pavilion
– Market: Sungei Wang Plaza
– Chinatown (monorail stop Maharajalela)
– Jalan Petaling market.
RELAXING
– Tropical Spa (Jalan Tengkat Ton Shin)
DINING
– Vietnamese restaurant Sao Nam
– Nasi Lemak
– Old China Café (Petaling, Chinatown)
– Baan 26 (Thai)
DANCING
– Luna Bar (34th floor of Pacific Regency Hotel)
– Skybar (33rd floor of Traders hotel)
– Marini's on 57 (Petronas Tower 3).
– Heli Lounge Bar!
And otherwise, listen to my Kuala Lumpur playlist.