Diary of a Cabin Attendant: Flight KL611 to Chicago
After an 11 year gap, I once again flew to the 'windy city' on 6 September: Chicago. To give you an idea of how a short 24-hour stopover goes, I kept an Instagram photo diary.

7.45 hours: Getting up. (Sunday, September 6)
My alarm goes off. I'm picked up by the car service at 10:00 hours. No trains are running to Schiphol from Amsterdam this weekend, so this service for KLM flight personnel is fantastic. I always pack my suitcase the day before, so I jump into the shower, get dressed, have breakfast and head off!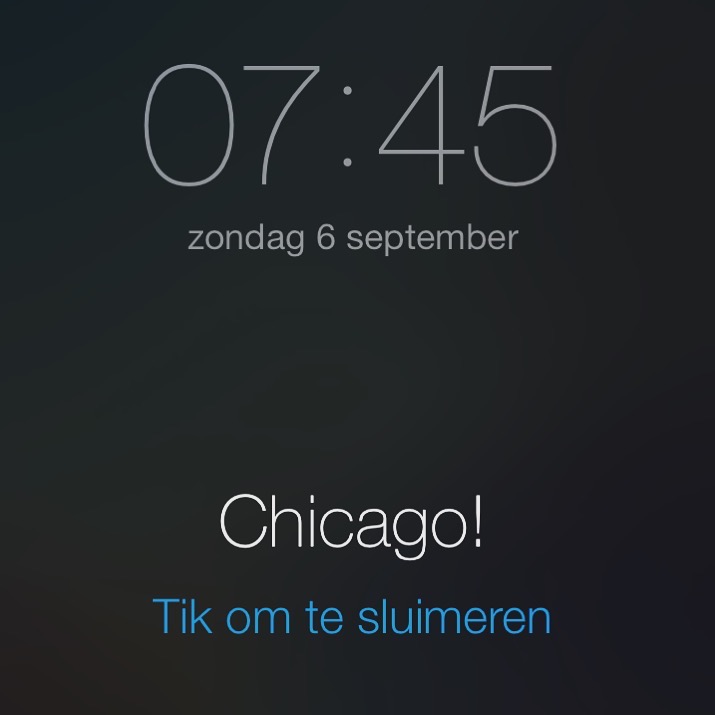 10.10 hours: En route to the airport
Head off to Schiphol using the car service. The sky is blue, the sun is shining and one of many KLM aircraft 'waves' at me along the way. It's brilliant weather to fly.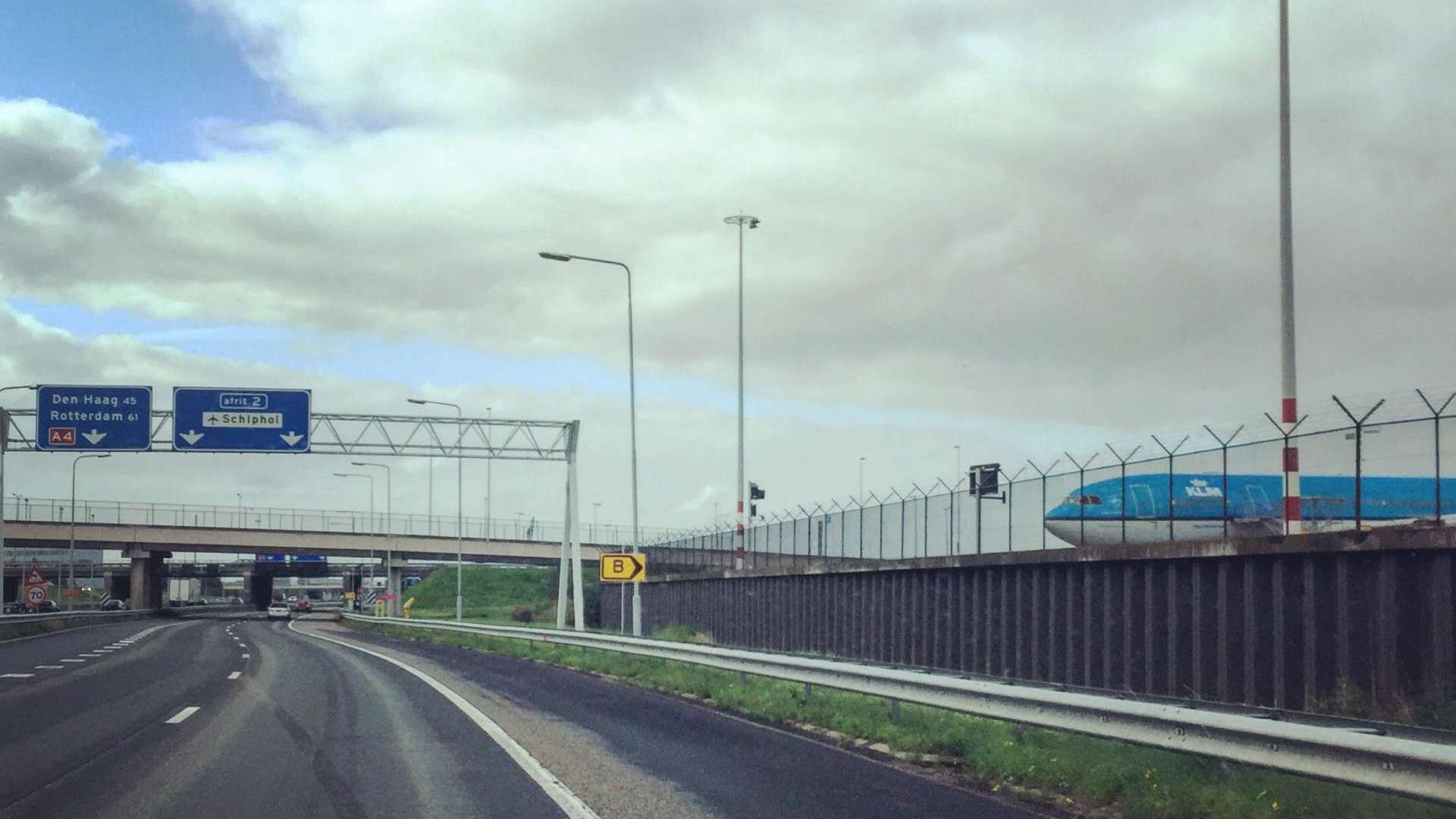 11.00 hours: Report for duty
The time to report for duty is 1 hour and 40 minutes for an intercontinental flight. I'm well on time. This gives me plenty of space to prepare for my flight: put away my suitcase, check my pigeonhole and arrange my daily allowance.
There's also a place at the Crew Centre for the pursers to prepare, where the managers for each flight meet. Recognisable from the flight number on the tables. You always introduce yourself briefly for an intercontinental flight.
Today I'll be flying with Senior Purser Rianne, who isn't a stranger to me because I've flown with her often before. Purser Trudy tells me that I'll be subjected to an assessment on this flight. She plans to assess how I do my job and how I interact with passengers, as well as assessing my professional attitude. Assessments like this take place two or three times a year. I don't get worked up about them. Just being myself works best for me.
If I have time to spare, I usually call my parents or friends, have a cup of tea and then head off to the briefing rooms. I have to be there by 11:10 hours.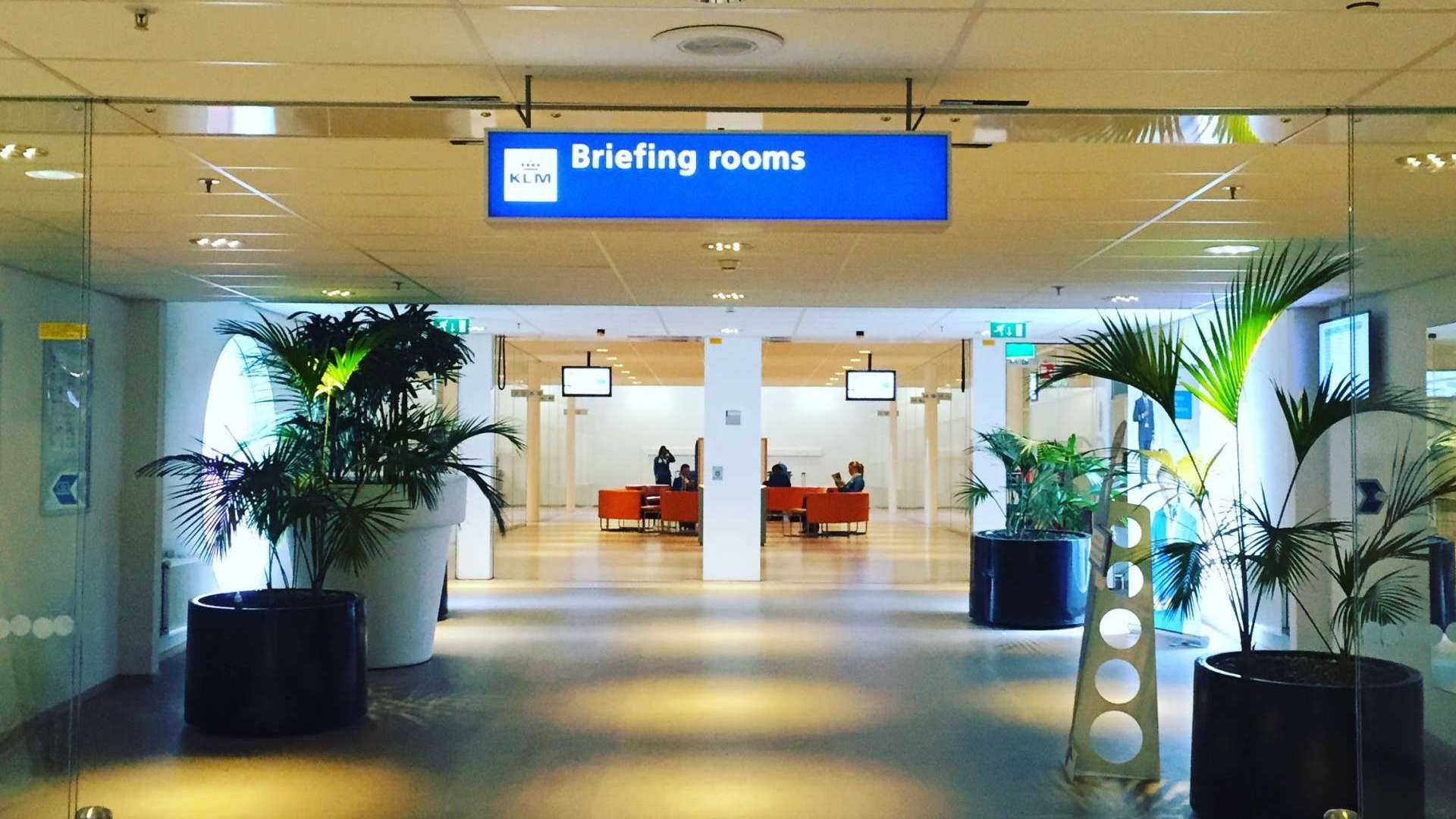 11.10 hours: The briefing for flight KL611
Everyone introduces themselves during the briefing and different topics are addressed. Attention is always paid to flight safety. For example, we recap the safety procedures for this type of aircraft. We discuss specific passenger information, including special meals and passengers who require extra attention for whatever reason. Finally, we address the flight specifications such as which crew member will be sitting at which flight door, along with which tasks will have to be done there.
11.30 hours: To Gate F4
The Boeing 747 PH-BFF 'Freetown' stands at the gate ready to fly us to Chicago within a flight time of 8.5 hours. During the baggage check we meet our cockpit colleagues and at 11:45 hours we board the aircraft to prepare the flight.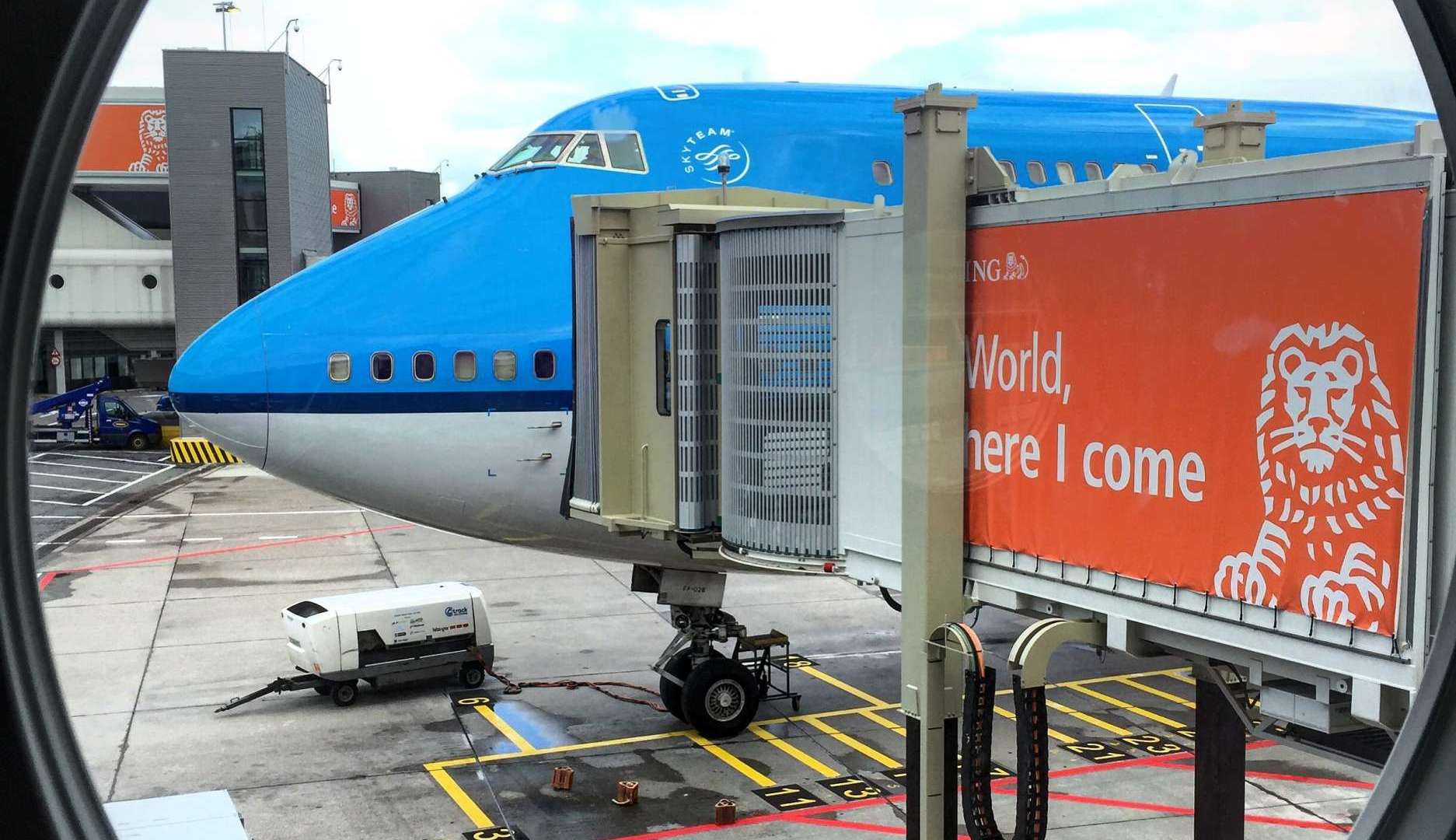 12.00 hours: Boarding Time
12.50 hours: Back to work
I got to meet a number of passengers during boarding. They're a diverse group; some passengers are heading home and some are off on holiday. We always start by serving drinks. On various routes including those to Japan, Suriname and America, a number of extra choices are offered in Economy Class. On flights to the US, the extra choice of Ginger Ale is a cool favourite!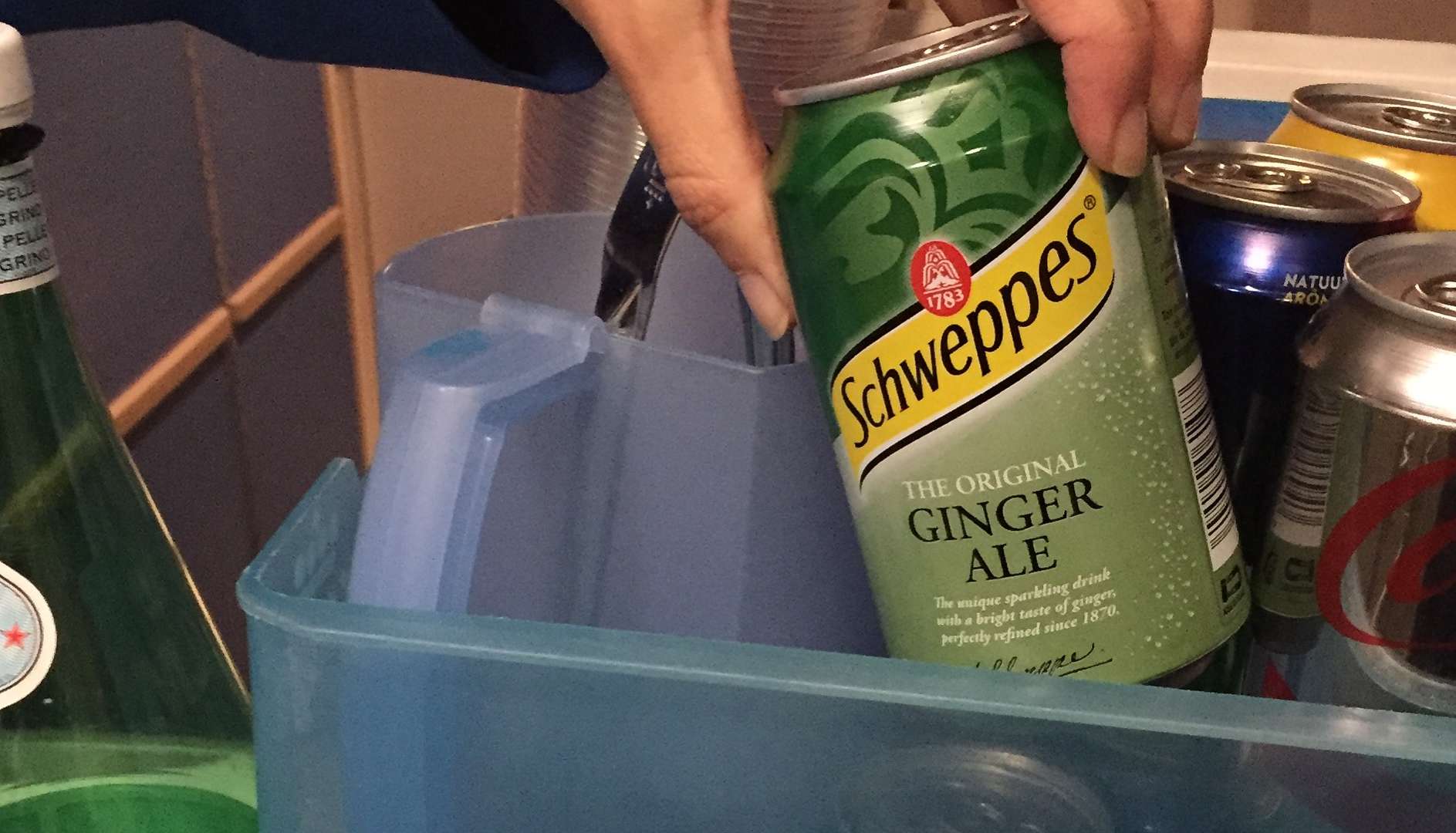 It's a 'smooth' flight and I have the honour of issuing junior pilot diplomas to two tough kids in my zone called Malik and Jonah! Kids are awarded a diploma if they order a special Bluey children's meal.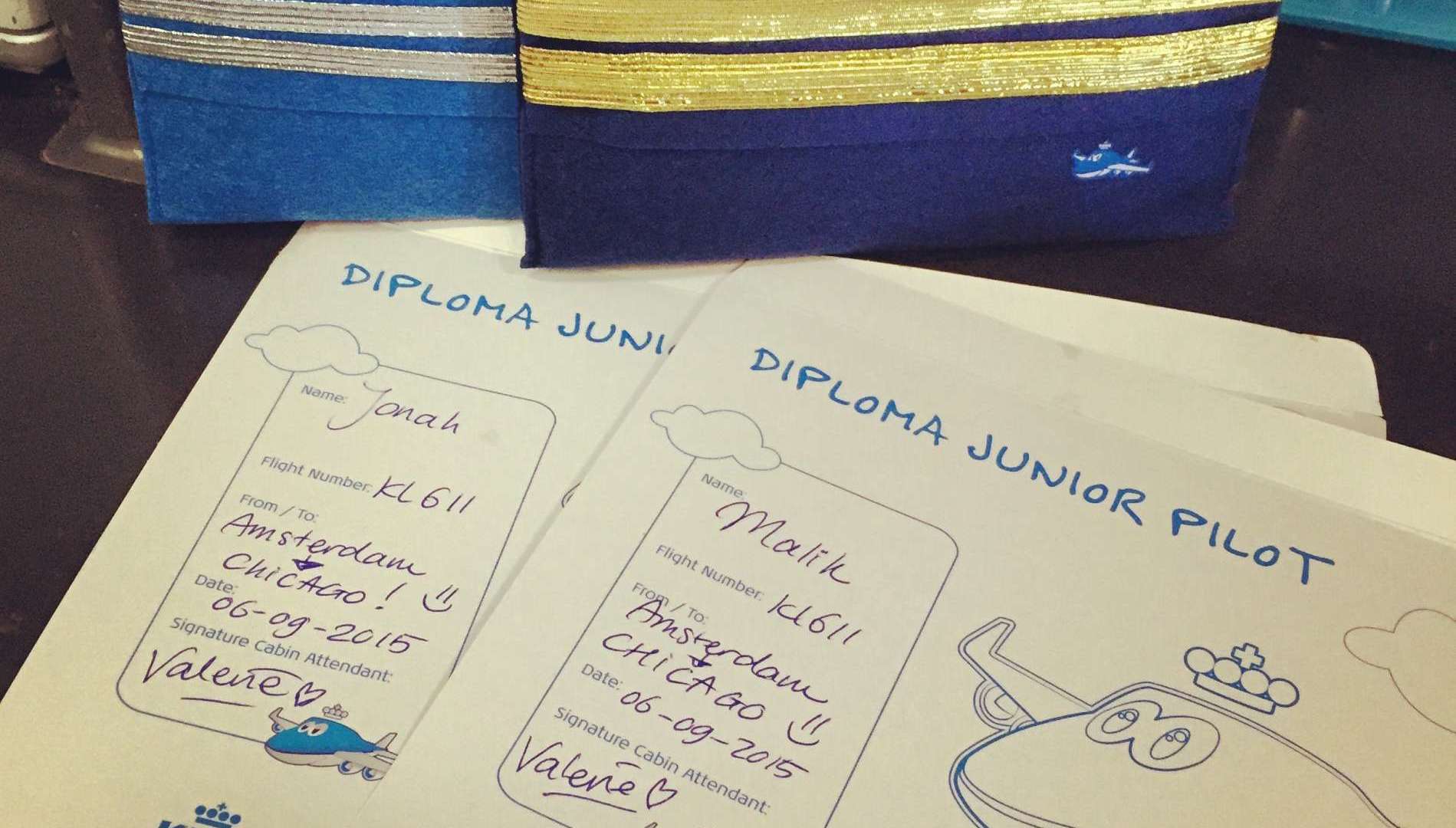 After the service round, we get a chance to grab a bite ourselves and I always try to visit the cockpit. Captain Klaas Kuin joined KLM 33 years ago and has been flying as a captain on the Boeing 747 for 14 years. Chicago and Hong Kong are his favourite destinations. So that's perfect! On board, Klaas gives me a few tips about Chicago.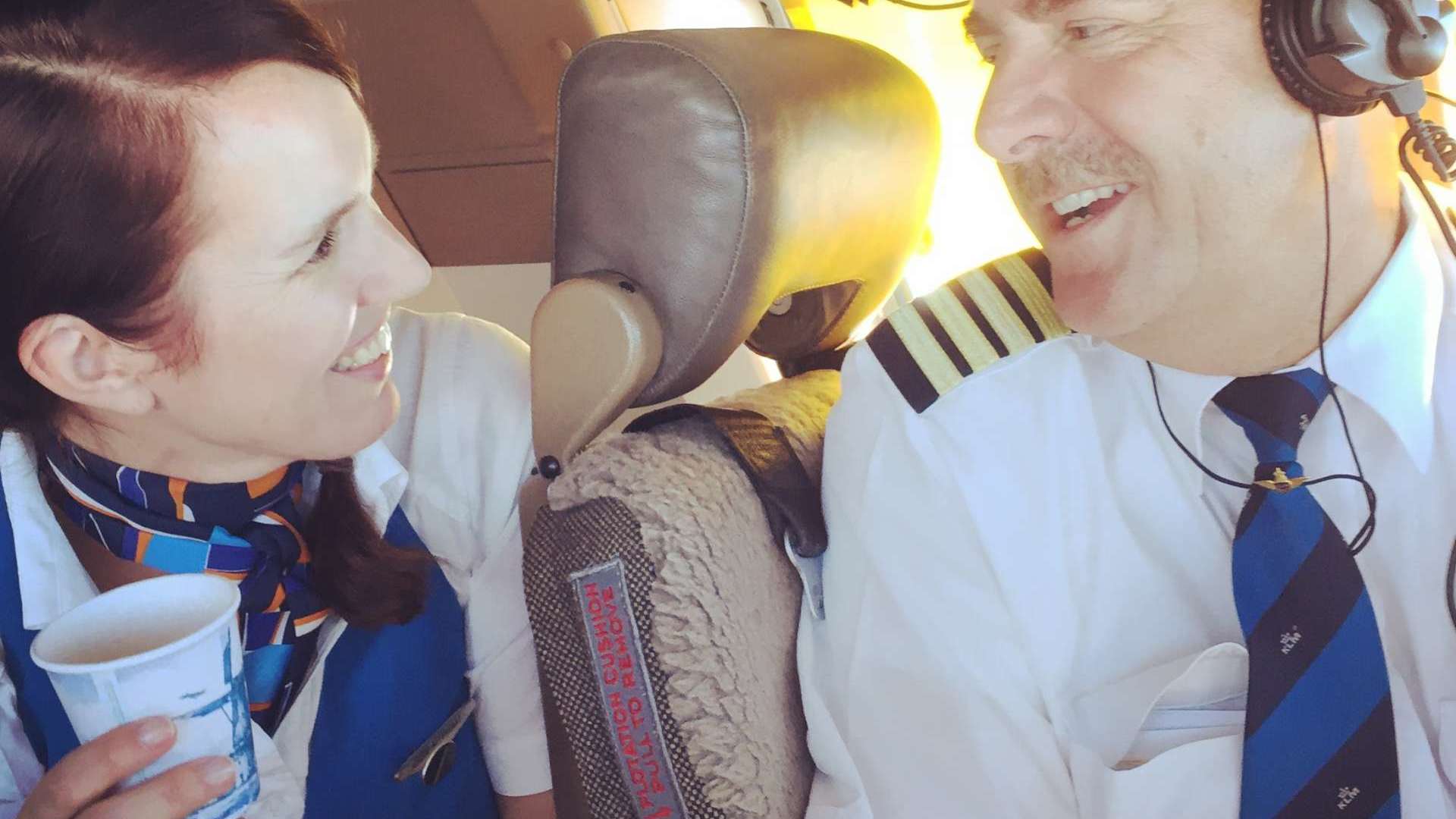 21.00 hours: Ready for touchdown
Just before touchdown at O'Hare Airport, we are treated to an amazing view of the city with downtown Chicago on the left! The sun is shining and we gain seven hours on the clock. Touchdown at Chicago O'Hare Airport 14:10 hours local time.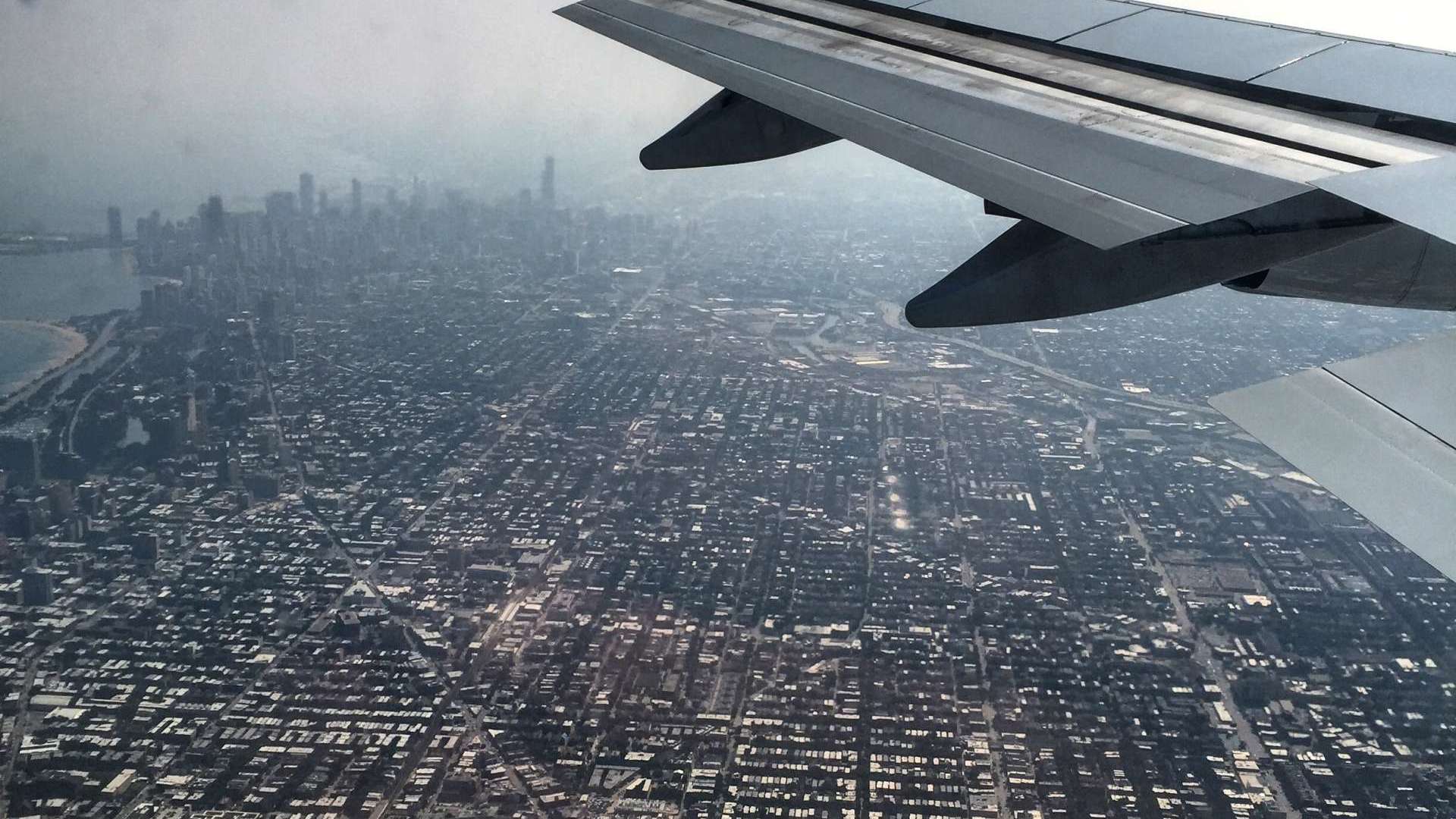 15.00 hours: Off to the hotel in the crew bus
This is the view from the bus.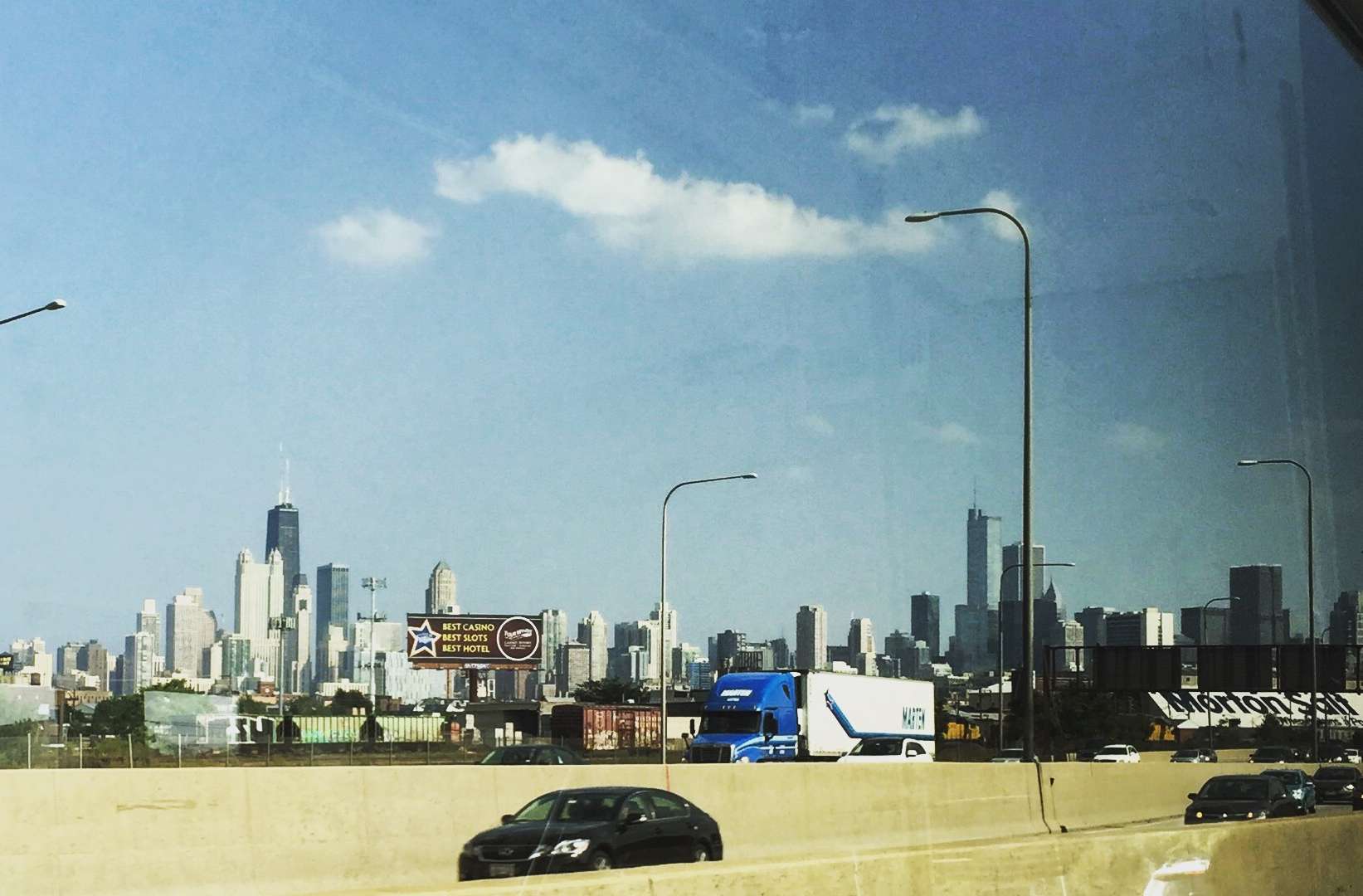 15.30 hours: Arrive at the hotel
A quick shower and a change of clothes. At 16:15 hours I head into town with Rianne and Trudy. I can't believe that it's been 11 years since I last visited this jazzy city. The buildings are amazing, the parks are beautiful and the people are friendly. We order a hamburger – my staple diet when visiting America – and then head back to the hotel.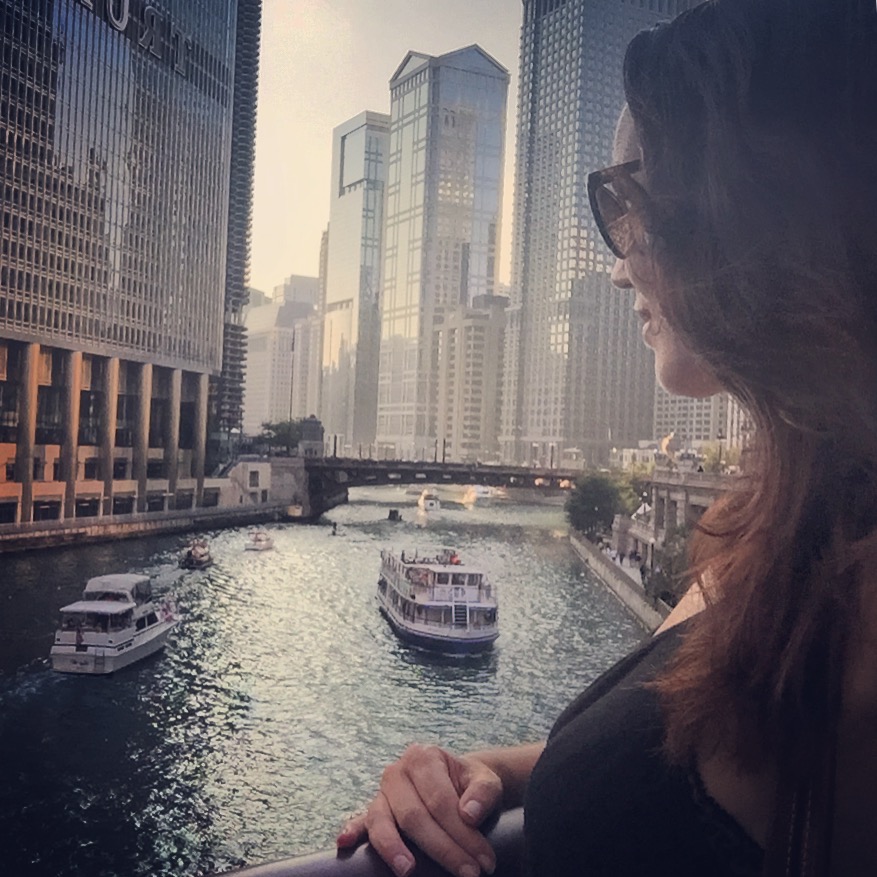 19.37 hours: Time for bed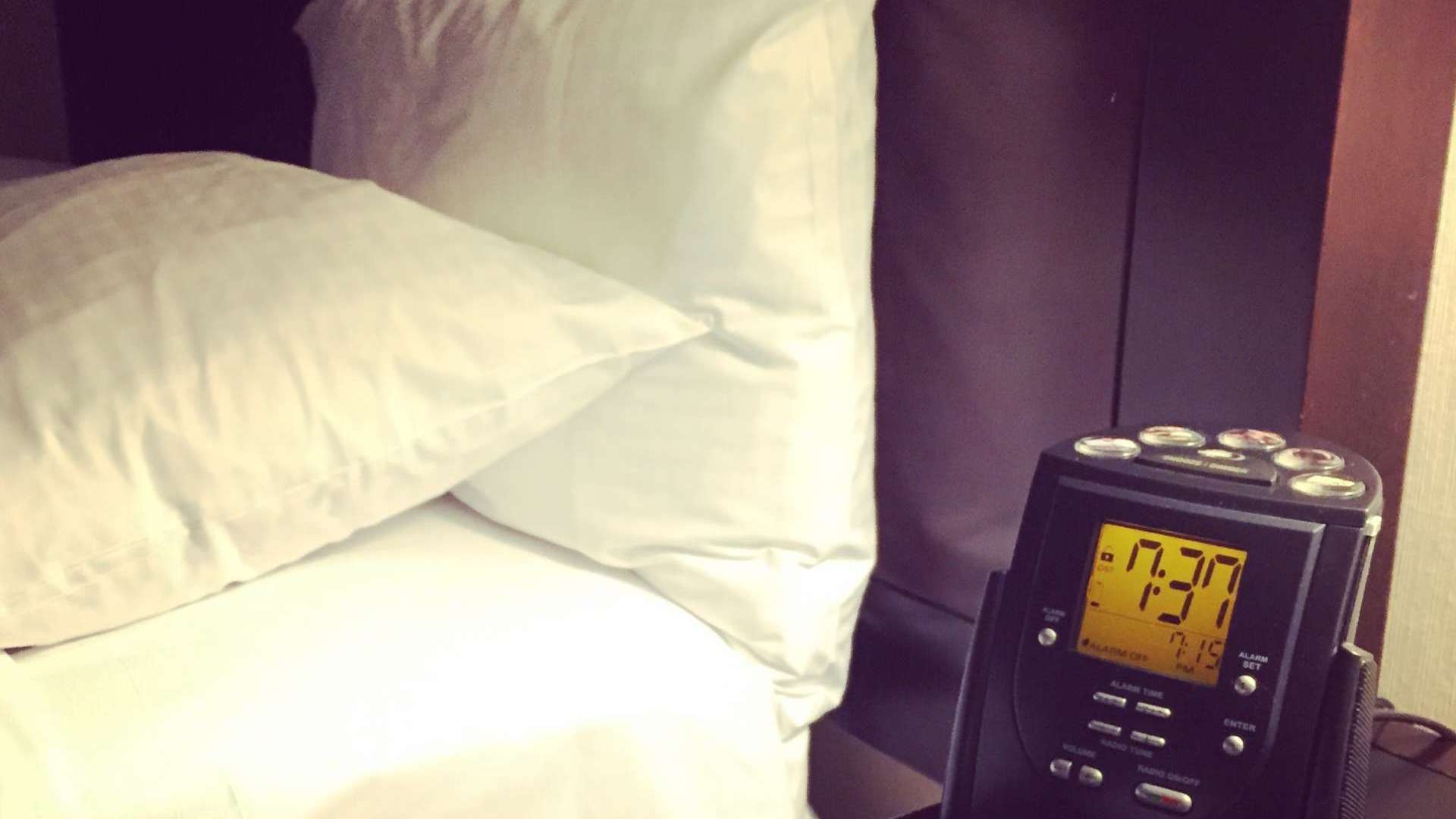 05.35 hours: A new day (Monday, September 7)
Nice and early, but that's to be expected with a seven-hour time difference. Luckily, we can already have breakfast at this hotel at 06:00 hours. Oatmeal with red fruit and cinnamon. I make plans with a few colleagues for our last hours in Chicago.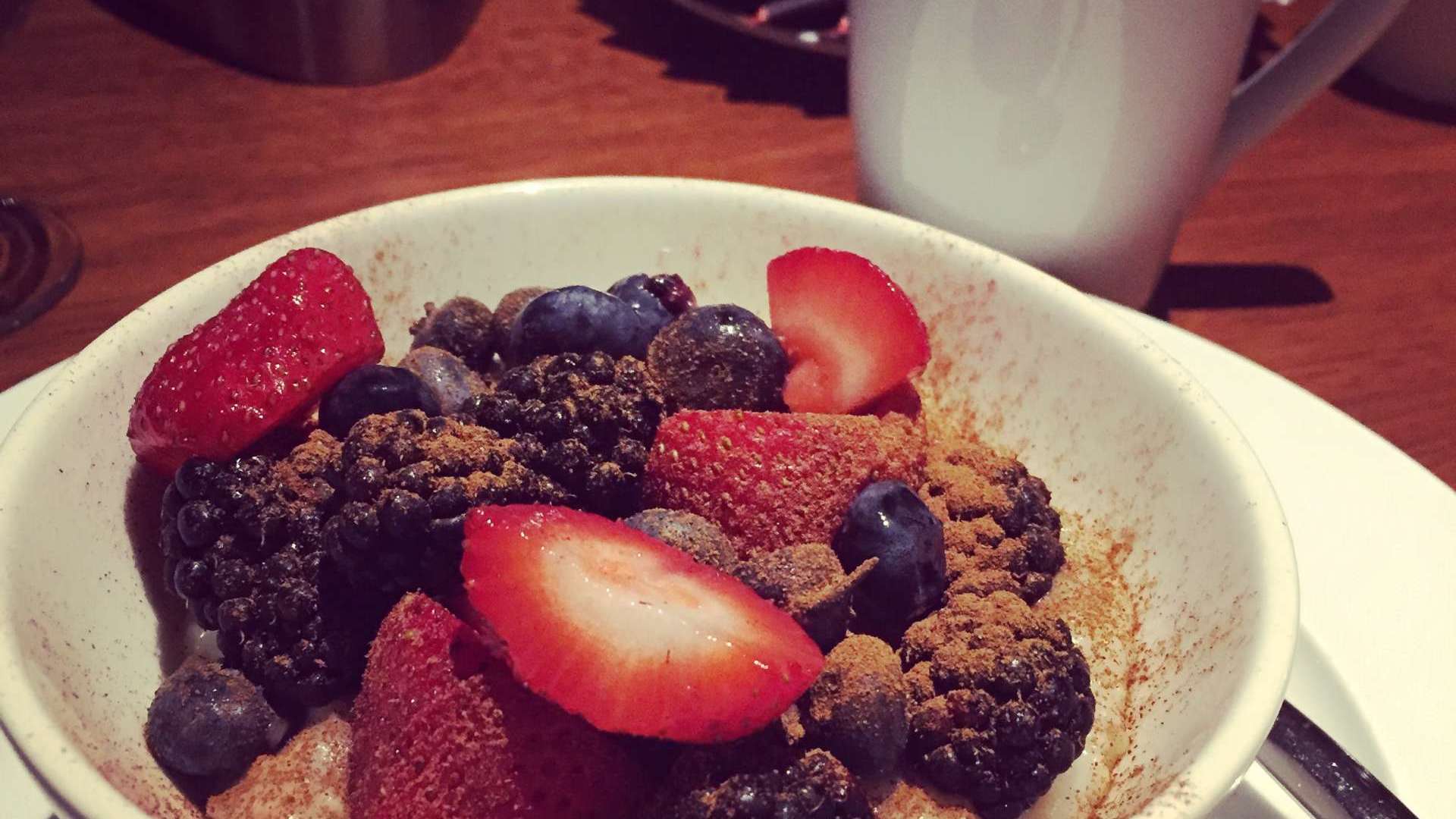 8.15 hours: Millennium Park
I take a stroll with Rianne to the Millennium Park. We visited here yesterday, but there was a jazz festival on the go. Loads of fun, but less suitable for taking photographs. Cloud Gate (the giant bean) by designer Anish Kapoor is a justifiable crowd-pulling magnet. Until 11:15 hours I saunter around Magnificent Mile, picking up a cool Chicago vest as a souvenir and a few healthy snacks for lunch on board just now.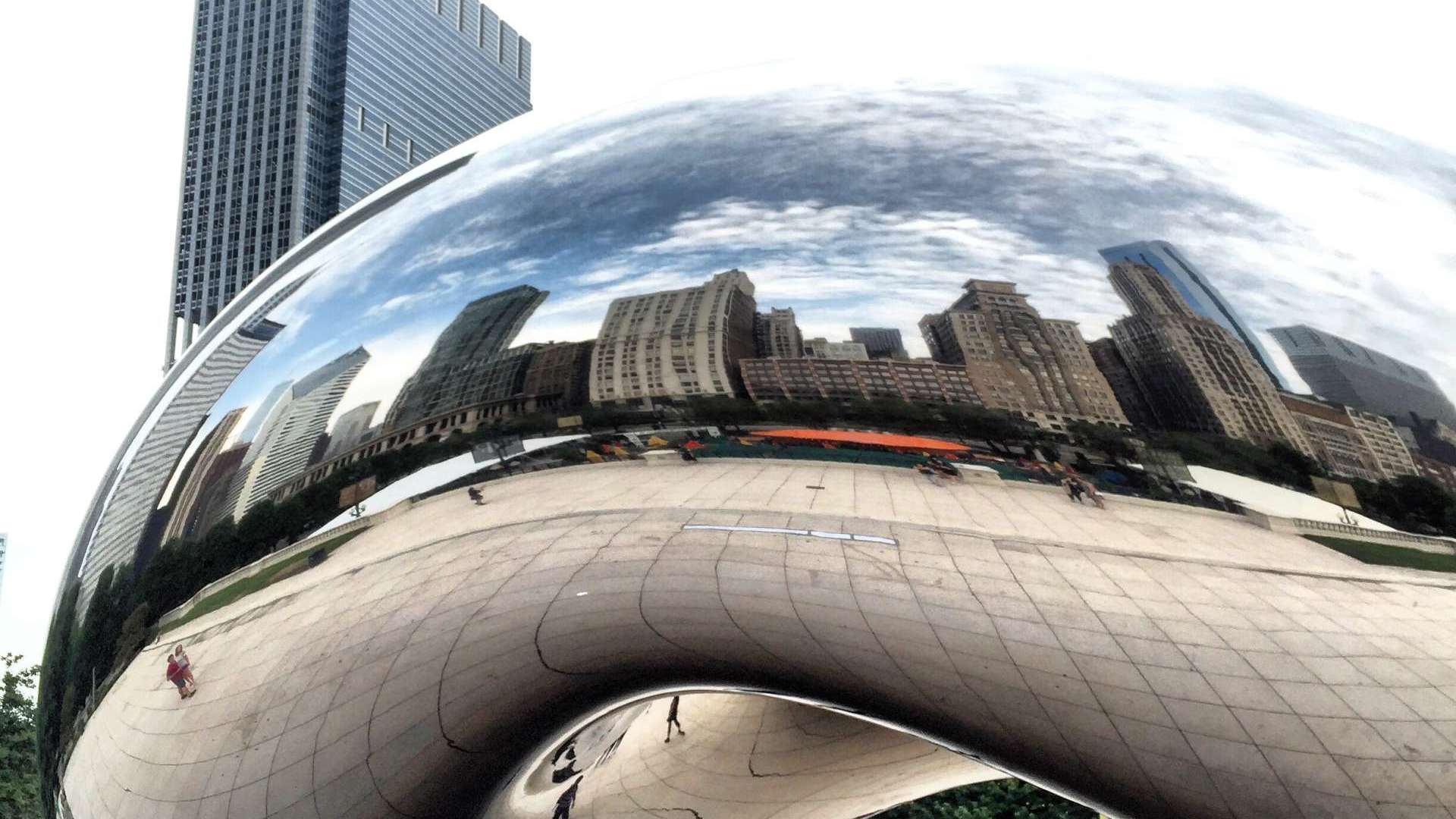 11.15 hours: Postcard
I pop another postcard to my parents into the post box and relax for an hour in my hotel room.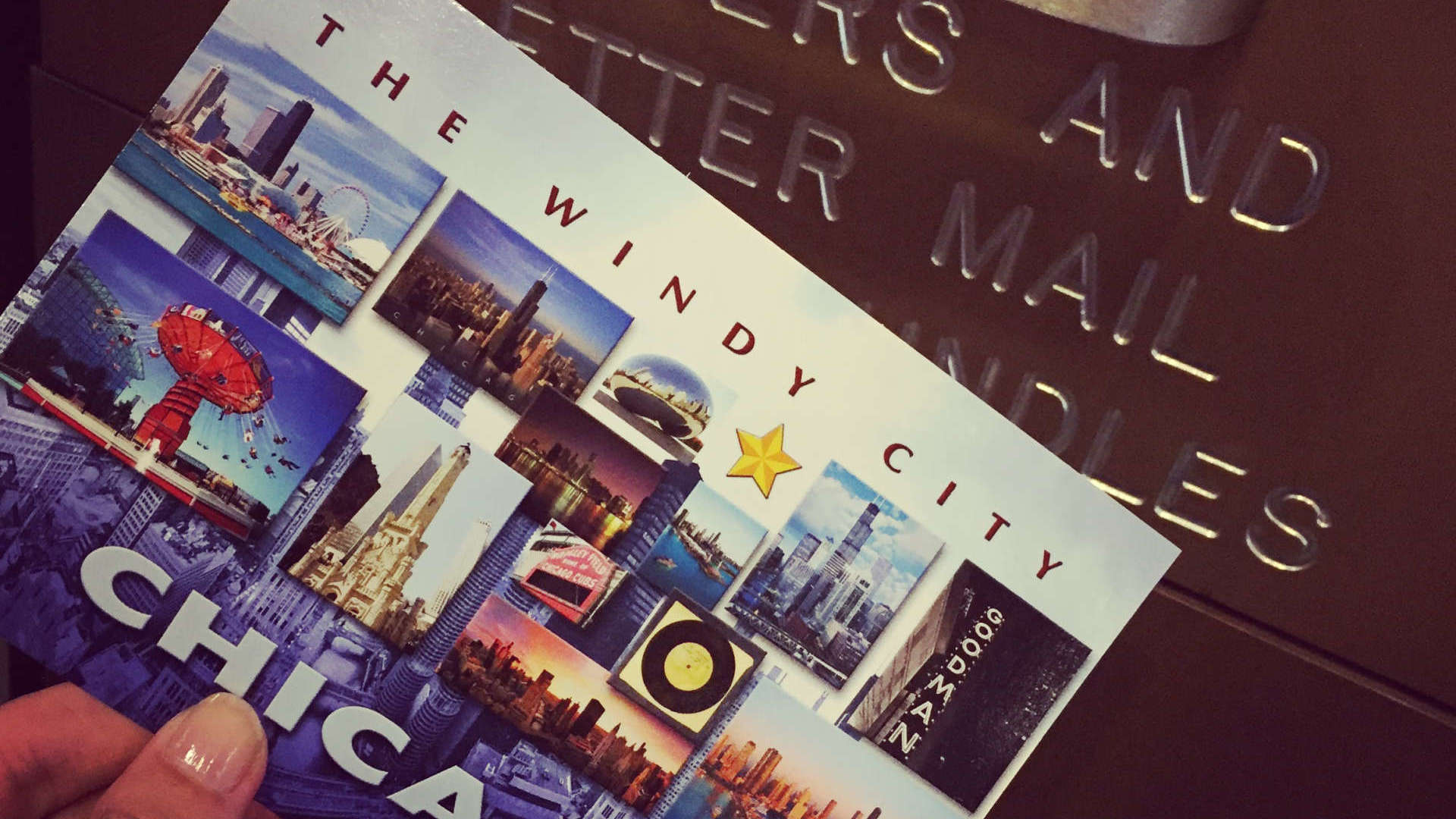 12.15 hours: Calling time
Always exactly one hour before leaving for the airport, we get a call from hotel reception: calling time. You know: uniform on, hair in a bun and prepare for the home journey to Amsterdam. The crew meet in the hotel lobby. We report present in the hotel lobby for flight KL612 to Amsterdam.
07.00 hours: Arrival in Amsterdam (Tuesday)
It was a seven-hour night flight so lots of passengers tried to sleep. We provide the routine service according to plan. An hour and a half before landing, I wake the passengers with a cheerful breakfast box for immediate consumption or to take away for later. I discuss my assessment on board with Trudy and I'm pleasantly surprised.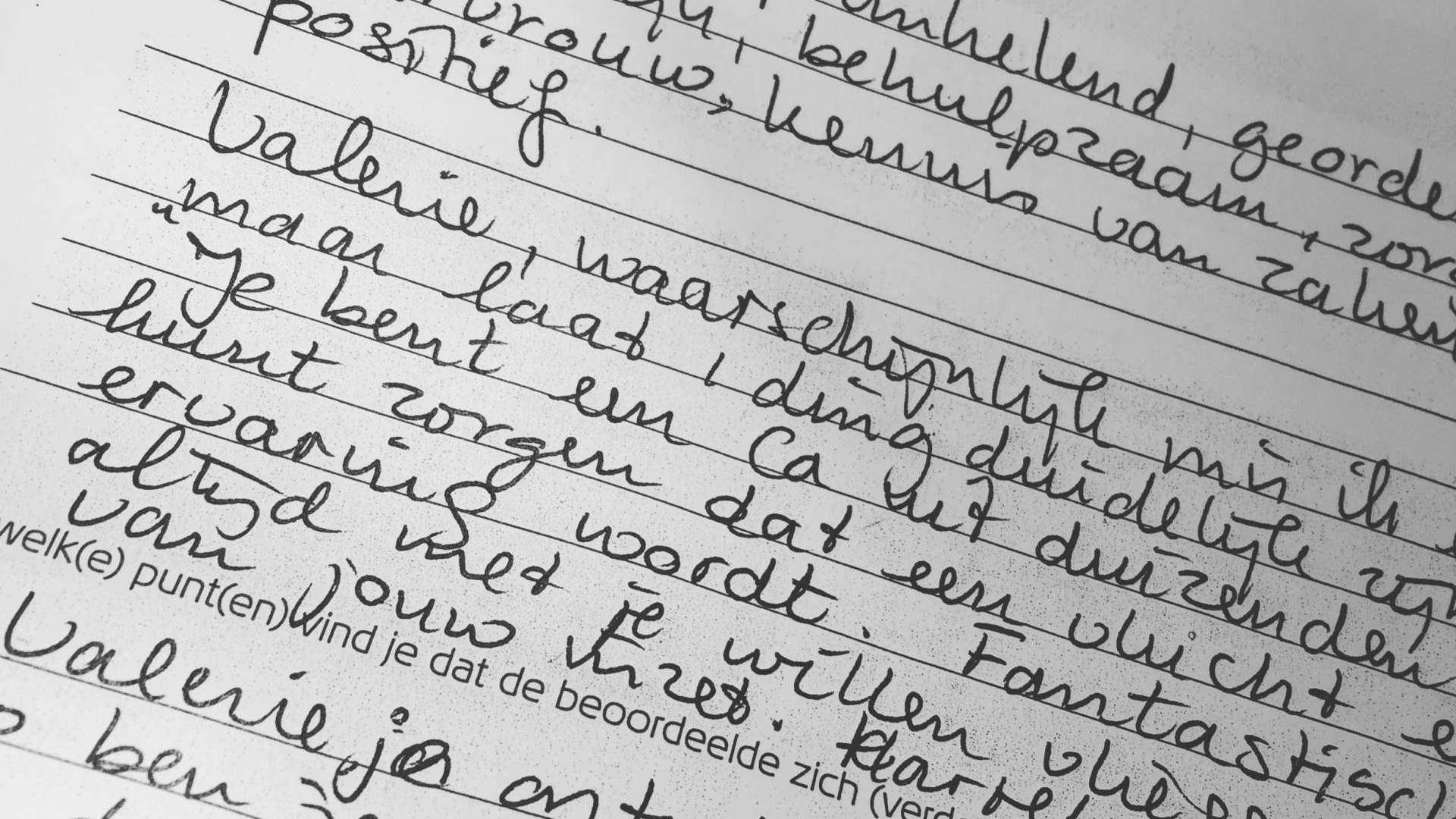 We say goodbye to our passengers and can only say that 24 hours in Chicago is way too short.
7.20 hours: Home again
Back at the Crew Centre I shake all my colleagues' hands. Who know, perhaps we'll see each other next time, although given the number of cabin crew members working for KLM, that could take a while. I'm pleased to have worked on two nice flights with amazing colleagues. It's time to head home again.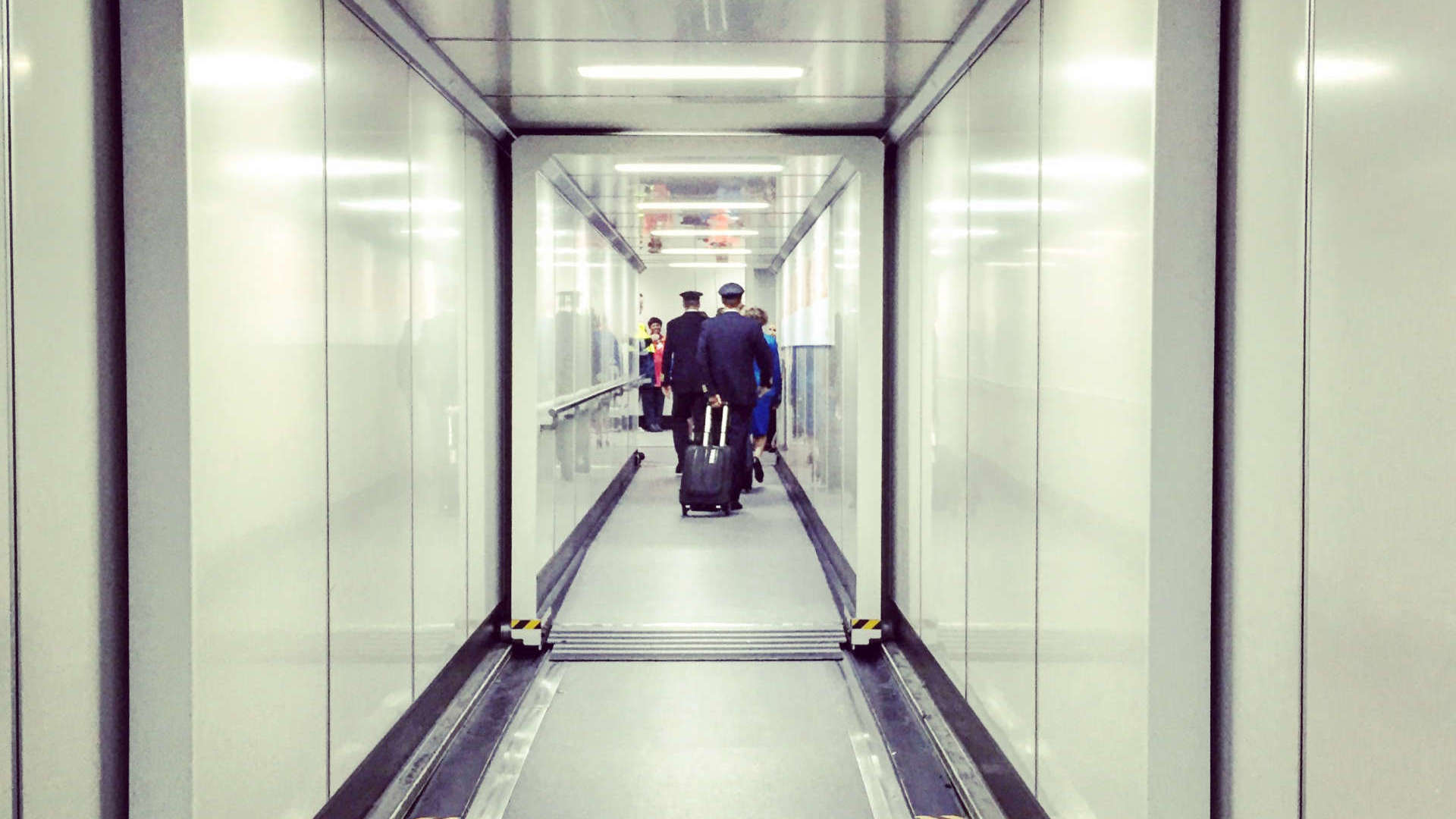 PS: For more travel photos, follow @dareshegoes on Instagram.