Dinner with twenty fellow travellers
As early as September, I was already going on about the winter months. You may be wondering why, and rightly so. It's just that I really love the cosiness of those last few months. Especially December. That's my favourite. St Nicholas Day, Christmas, New Year's Eve, eating, drinking, friends, family – what more could a person want, right?
But what if you do a lot of travelling and can't be at home on these days? What if you find yourself alone at an airport? KLM came up with a heart-warming solution: the Bonding Buffet at Schiphol.
Airports generally aren't the cosiest places on the planet. Which is strange, because they do have all the right ingredients: people, food, drink, lots of different cultures. But most people prefer to zone out at airports. The put on their headphones, focus on their phone or laptop, or read a book.
KLM Bonding Buffet
Every day, KLM flies thousands of passengers to all corners of the world, reuniting and connecting people with one another. But how do you ensure that people really sit down at a table together, engage with one another and share with each other? KLM wanted to translate its figurative spirit of connection in a literal format. An airport, particularly a hub like Schiphol, is the perfect place to organise a dinner. And good food is something we all enjoy. If you take all of these ingredients, mix in the seasonal spirit and add KLM's wish to bring joy to the many passengers who board our flights, you get the KLM Bonding Buffet!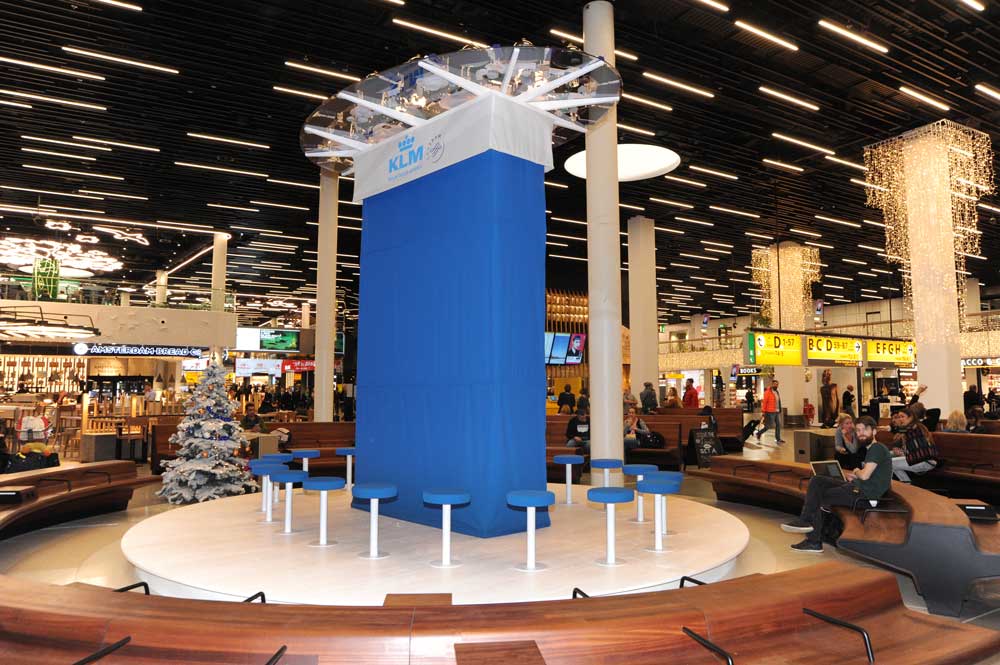 Twenty travellers, one table
Picture this: twenty strangers, twenty different nationalities, cultures, lives, interests, tastes and needs, all gathered at a single table that has been beautifully prepared for a delicious Christmas dinner.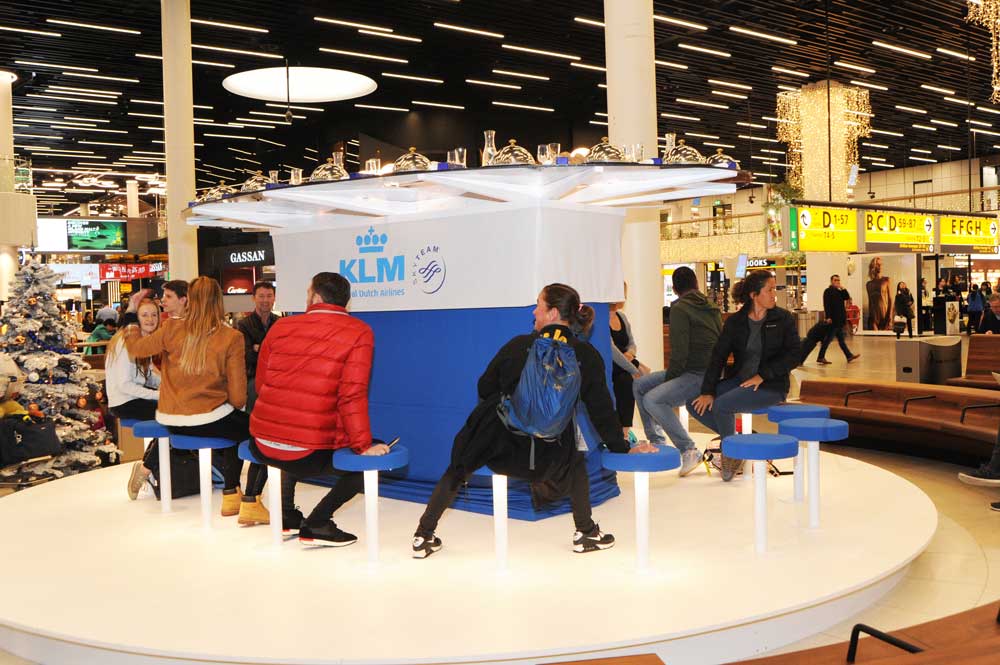 There was just one condition: all twenty chairs had to be occupied to ensure that dinner would be served. That didn't take long, fortunately, and the result was wonderful! People really enjoyed their time together at the table, with all sorts of new contacts emerging. It was so much fun, in fact, that we eventually had to remind some of the guests that they had flights to catch! They sang songs and raised their glasses to life. The dinner was everything we hoped it would be and we sincerely hope we managed to convey the spirit of Christmas to everyone who joined us at the table. What a wonderful way to end the year and look forward to the next.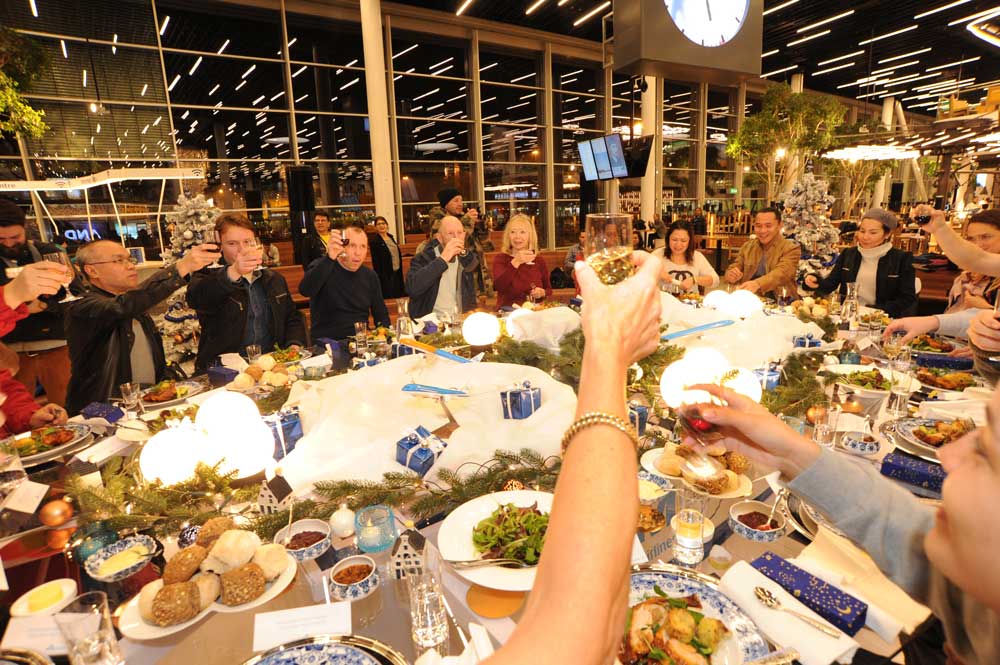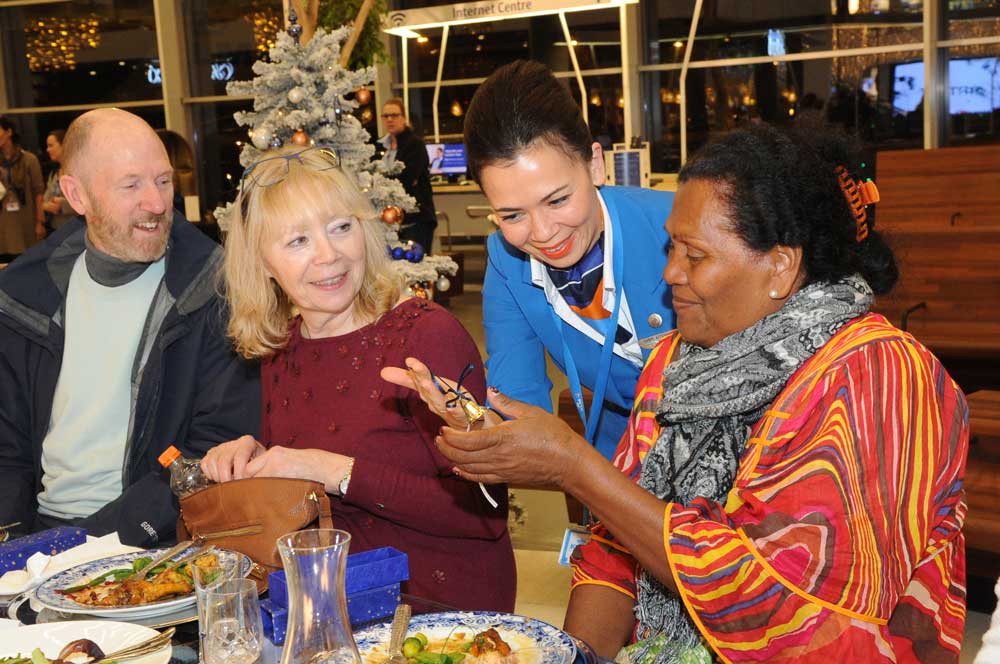 The whole experience has made me love these cosy months even more. See for yourself.