"Do What You Can Without Messing Up Operations"
Always in a suit and a tie, even when it's 30°C outside, cheering up his team with jokes that would draw laughter from a stone, we can safely say Gary Denson is British to the bone. But how did a Manchester lad end up in Singapore working for a Dutch airline?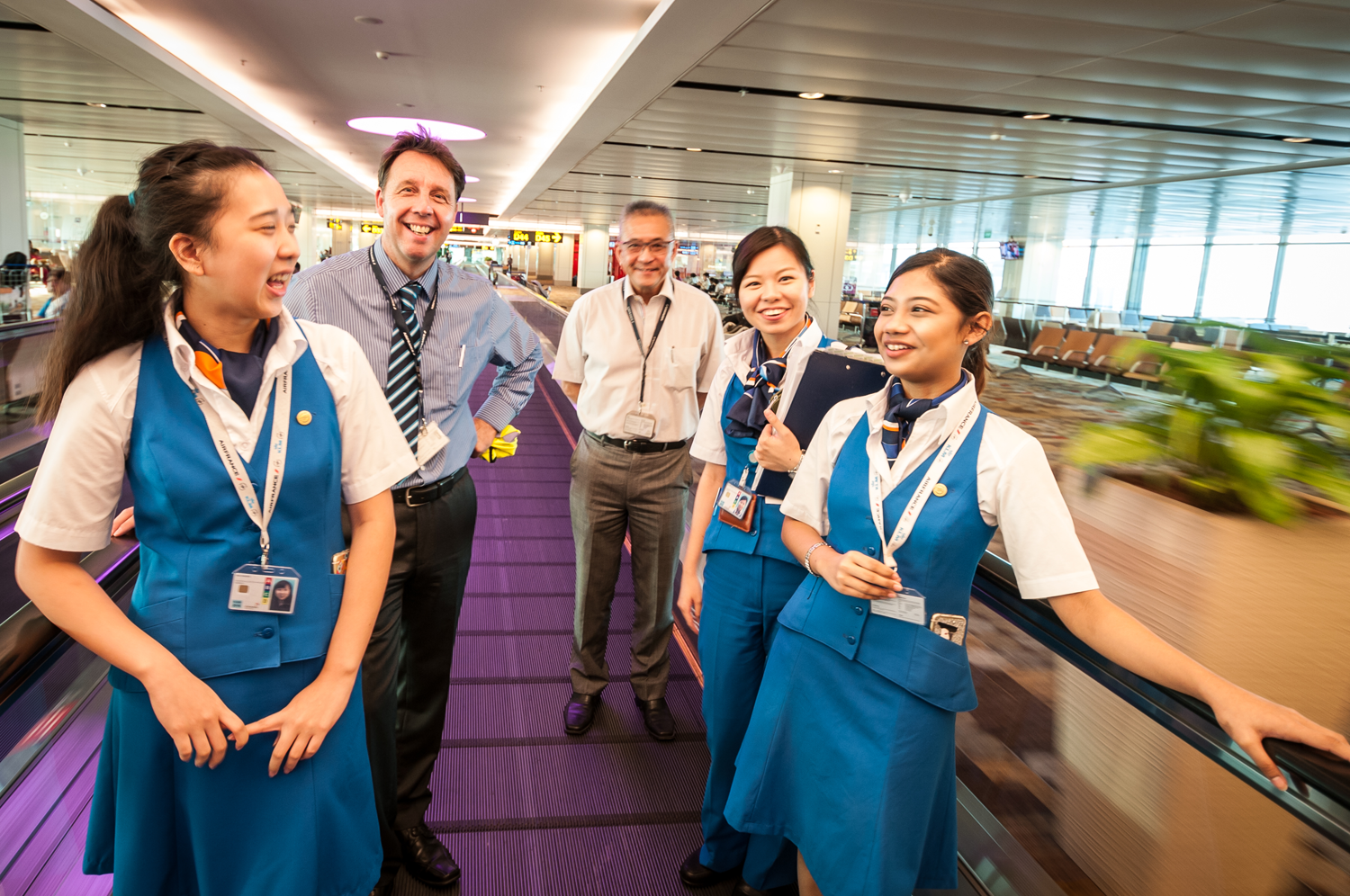 Just how English are you?
Very. I served in the Royal Navy as a mine warfare specialist. So there's this patriotic royalist inside of me. As for the suit, it's a family thing. My grandfather even wore a suit when he went out to the supermarket. "Always dress like the man you want to be," he used to say. Then again, I wouldn't go back to Britain, because I fit in so well here.
How did that happen?
I fell in love with Asia when I was stationed in Shanghai for KLM for more than four years. I just loved the chaos of the city, with its population of 23 million. For my wife, it was overwhelming at times. She would have a "China-moment", as we called it, and would seek shelter in a Marks & Spencer and then call me to say: "I'm okay now."
In Asia, there is a "welcoming naturalness" to the land and it is reflected in the people. I consider myself very privileged to be able to experience all these different and diverse cultures. To be honest, I have never felt more at home than in China and now Central South East Asia.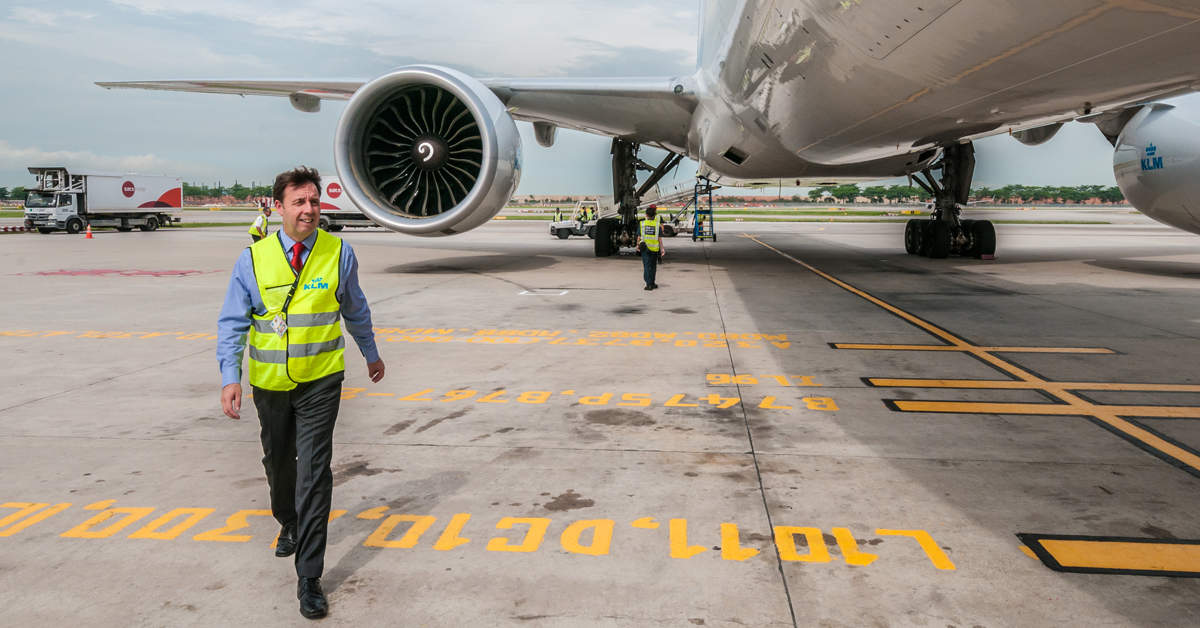 You have two kids aged 8 and 11. What's it like living with a family in Singapore?
It's just fantastic. It's safe, kids can remain kids longer than in Europe, I presume. My son, who is 11, usually plays rugby on a field with a jaw-dropping backdrop. I keep reminding him: "Never take this for granted. We are so lucky to be in this position."
[tweet text="I've never felt more at home than in Asia"]
How did you start your career?
After several years in the Royal Navy, I stumbled upon aviation and started out as an aircraft dispatcher for a handling agent, working through the ranks to eventually hold the position of operations manager. I joined KLM in 2004 as a regional station manager in the UK, moving to Shanghai in 2010. I was fortunate enough to be appointed regional station manager for Central South East Asia (CSEA) in the summer of 2014.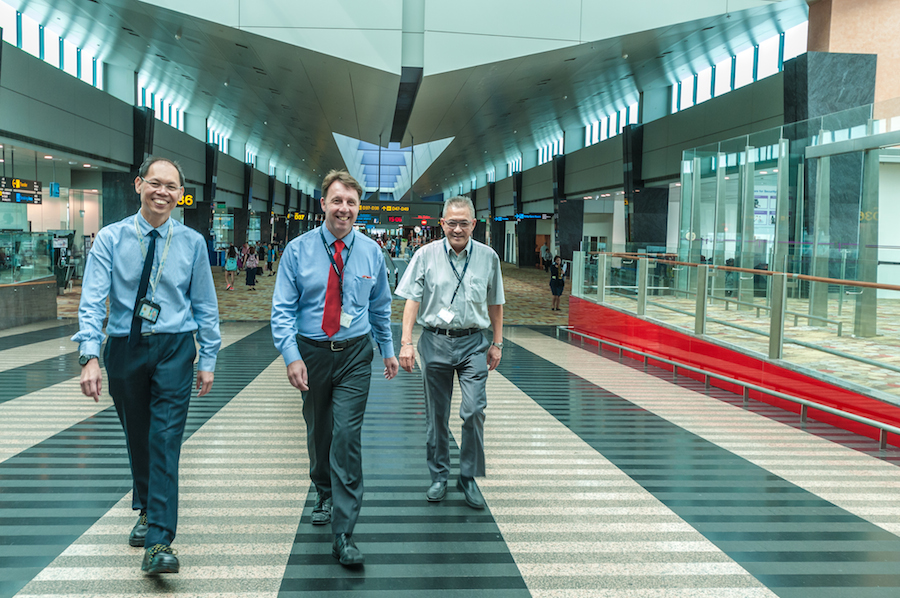 At Changi Airport Singapore with Boon Chua (left), Gary Denson and Albert Chuang.

What lessons did you learn as a handler working for different airlines?
As a handler in charge of servicing aircraft on the ground, I always had this strange relationship with the existing hierarchy. Talking to the station manager was a big thing. He was a god. Even back then, I knew I never wanted my handlers to think that way. I want to be on the same page with them. They should feel they are just as much part of the airline as I am.
That's why I always take the time to compliment them or to discuss football or their home life. What I'm looking for is a sense of togetherness that I sorely missed during my time as a handling agent.
When you joined KLM in 2004 as regional manager for the UK, you were in charge of 17 airports and 62 flights a day. On your own. How?
It was quite challenging, actually. I think I drove more than 50 to 60 thousand kilometres a year from airport to airport. Early in the morning, I would call all deputies to check if all flights had departed as planned. Then the rest of the work would start. I think the effort I put into the job created the opportunity to go to Shanghai, for which I am still very grateful.
What does your current job entail?
I'm responsible for our stations and the handling of all KLM and Air France flights in Singapore, Malaysia, Jakarta and Denpasar (Bali) in Indonesia. Flight safety and security are at the top of my list of responsibilities. They go hand-in-hand with customer satisfaction.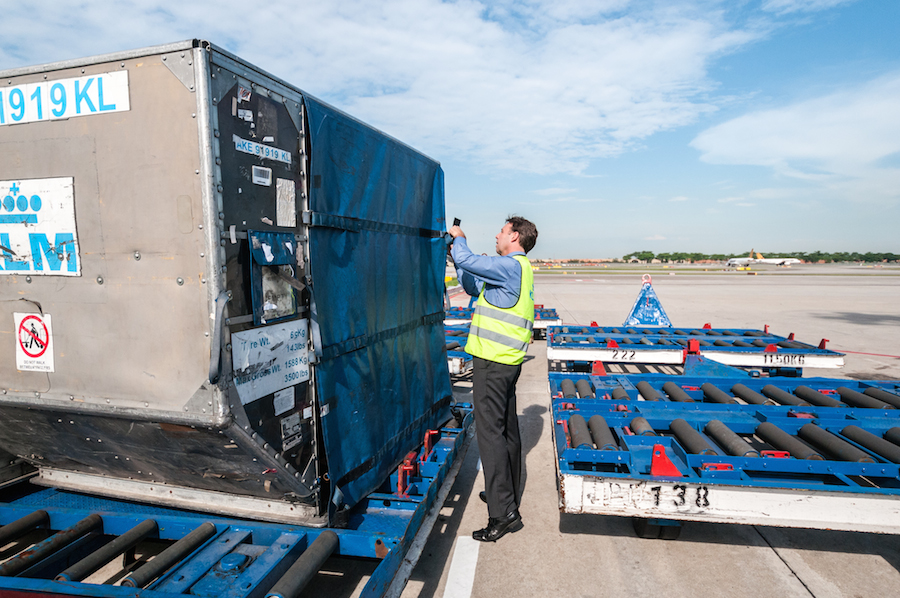 How many weekly flights does that entail?
We are currently handling 55 flights a week with 17 full-time Air France-KLM staff, supported by our team of handling agents at each station.
What are your biggest challenges?
The KLM flights in Singapore have one of the shortest turnaround times in the network: just 70 minutes, during which we have to fully disembark an often full flight (meaning 425 passengers) and then clean the cabin (which can be quite a challenge after a 13-hour flight), fully cater, refuel, change crew and unload baggage and cargo. Then we have to load cargo and baggage, and get all the passengers on board, which includes the screening of all hand luggage and the security check. It's a herculean task to get all this done in 70 minutes.
Short turnaround times
The same goes for Kuala Lumpur and Denpasar. They have short turnaround times as well. Despite all this, we have an excellent success rate for on-time departures, thanks to the dedication of our teams.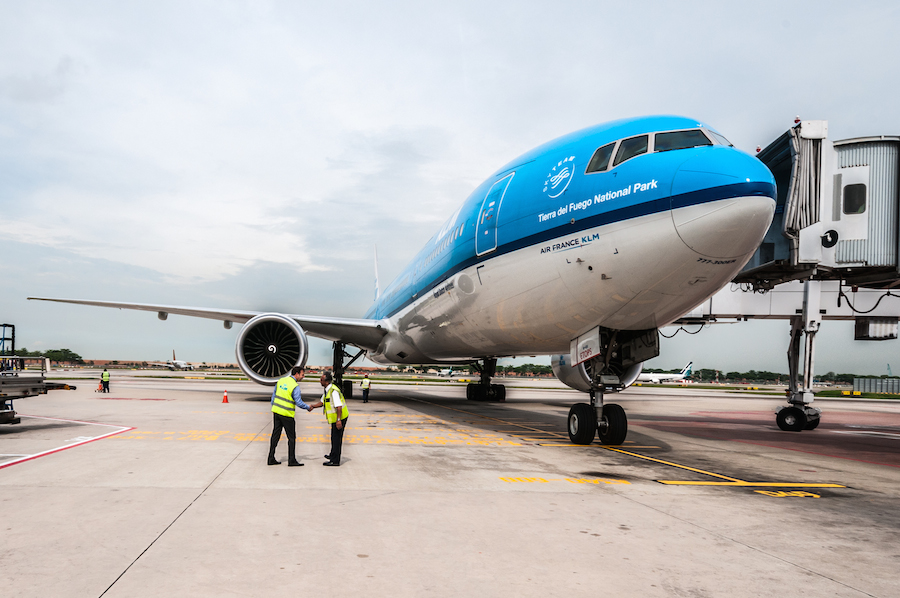 So the process has to run like clockwork?
Definitely. Little things can make a big difference. We made a stroller drop-off sign, for instance. If you have kids, you can probably relate to this. There's that moment when you start wondering where you have to leave the stroller behind and worrying that you'll never see it again. Our sign says: "Don't worry. This is the place. We will take care of it." You have to get into the passenger's head to take the insecurity away and make the experience more pleasant.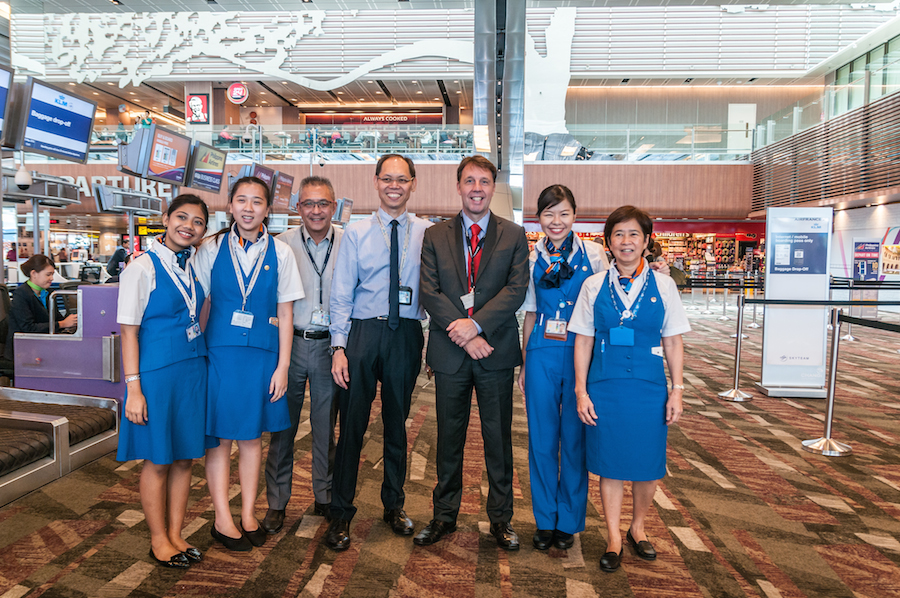 Our team in Singapore.
[tweet text="Do what you can without messing up operations"]
To be honest, the boarding in Singapore for the Bali flight at 4 p.m. is challenging. More than half of the 425 passengers have already travelled for at least 15 hours, the kids are on meltdown and parents are somewhere between hysteria and burnout. So it's a huge relief if a KLM employee walks up to you, distracts your children and takes the family to the Sky Priority lane, so they can take a seat and relax. I always say: "Do what you can without messing up operations."
We have the power to make a flight as pleasurable as possible. If we can touch just one passenger per flight, we're doing things right.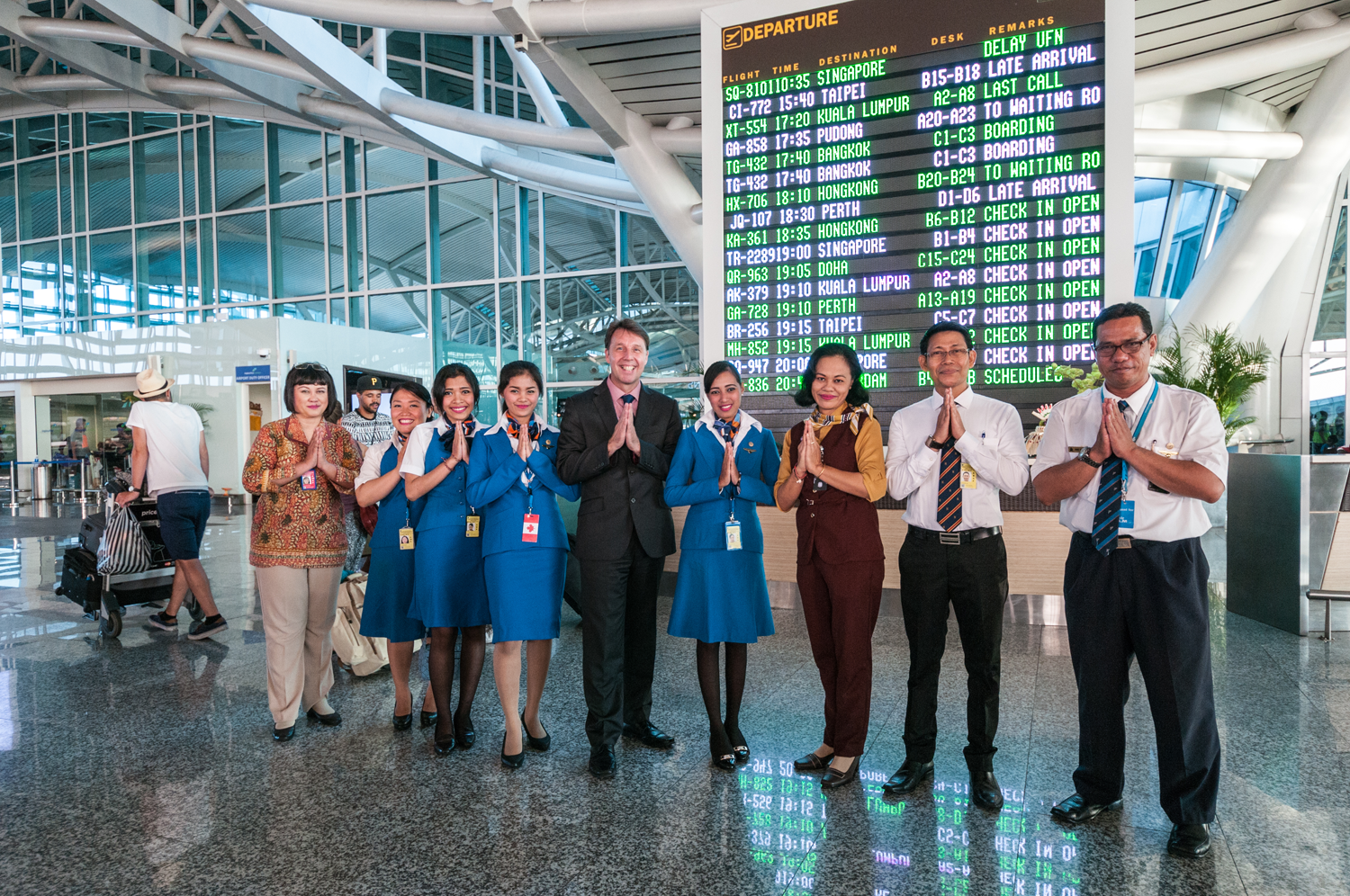 Our team in Bali with station manager Atiek (left).
We've spent a few days with you and your team in Bali. What are the challenges here in Denpasar?
Well, Mount Rinjani and Mount Raung didn't make life any easier last year. In July and November 2015, we had to cancel flights and even had them turning back halfway Bali, because the airport was closed due to the ash cloud.
[tweet text="Mount Rinjani and Mount Raung didn't make life any easier last year"]
What's the secret to communicating bad news to passengers?
Introduce yourself, take responsibility and show them you are in full control. Give all the information you have, be as transparent as possible, and elaborate on the next steps, as in: "I will tell you what you are going to do next." If you get the speech right, there won't be any complaints at the desk.
During the volcanic eruptions, we had around 1,000 passengers stranded in Bali. Atiek, our local station manager in Bali, and her staff worked 20-hour days for two weeks. We really took care of people and they knew we had done our best.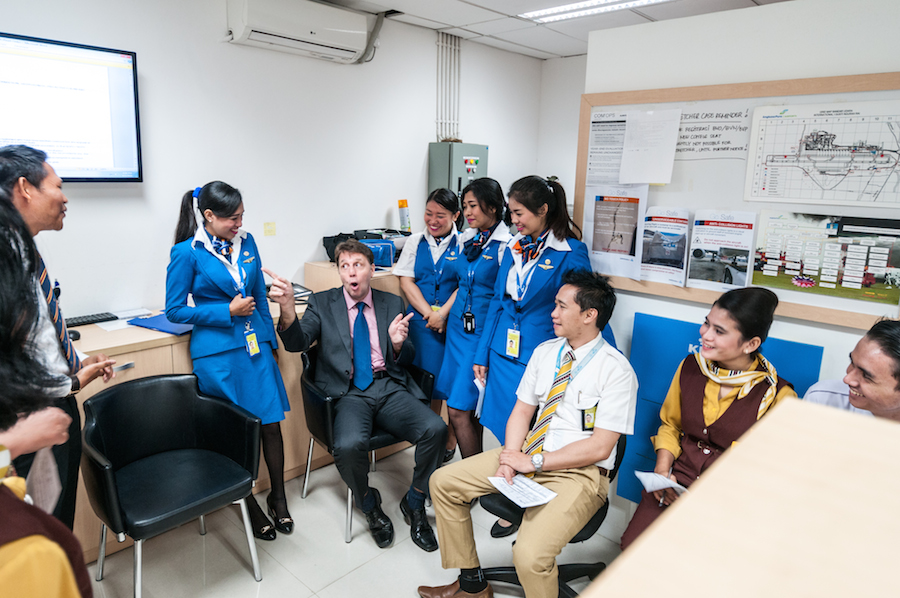 Briefing at Denpasar/Bali.
During the briefing with the staff and handling team in Bali, you shared this remarkable story about customer intimacy – an example that came from a different airline. Is it important to share such experiences?
Yes, I believe so. I was flying Garuda Airlines, sitting next to this elderly couple. The lady asked the flight attendant for an extra blanket. She came back with the blanket, which was wrapped in plastic, and instead of just giving it to her, she unpacked the blanket, unfolded it and tucked the lady in as if it was her own mother. This really touched me. She was going that extra mile, knowing what this passenger needed.
[tweet text="She tucked her in as if it was her own mother"]
Before I arrived for this reportage, you already wrote a four-page blog on what you believe should be in the article. Are you a bit of a control freak?
Have you been talking to my wife? Ha-ha. Well, ehm, possibly, just a bit. I think it's important to keep yourself informed and in control, especially in my job. In the end, I'm responsible for the handling of 55 flights a week. We can't afford to make mistakes and that's the ongoing burden of a station manager. I think that's why I need to be on top of everything that's happening and anything out of the ordinary.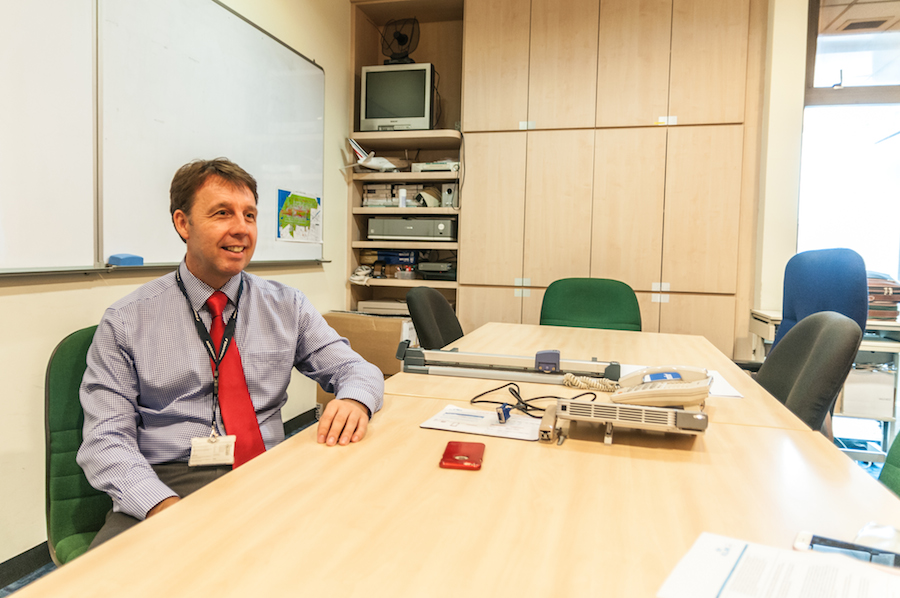 Is there any particular passenger you remember?
A few months ago, this young boy flew out alone to visit his grandfather in Bali. However, he'd misplaced his passport during the twelve-hour flight and we only managed to find it after the flight to Bali had departed. So we were faced with a real problem, as this now very anxious boy needed to spend 24 hours in Singapore, alone.
I spoke to his father in France and found out that – incredibly – the boy's uncle lived in Singapore! I had already asked one of the ladies on my staff to stay with the boy at a hotel, but instead we made arrangements for him to spend those 24 hours with his uncle. They hadn't seen each other for a long time, so it was a really nice moment when they first met again. They were about to spend some quality time together, including meeting his new nephew for the first time. Sometimes things are just meant to be.
What will be your next stop?
I am perfectly happy here, but that's up to KLM's Head Office. I hope to stay in Asia for the foreseeable future, as it is such a complex operational environment. It really pushes your ability and experience to the limit each and every day.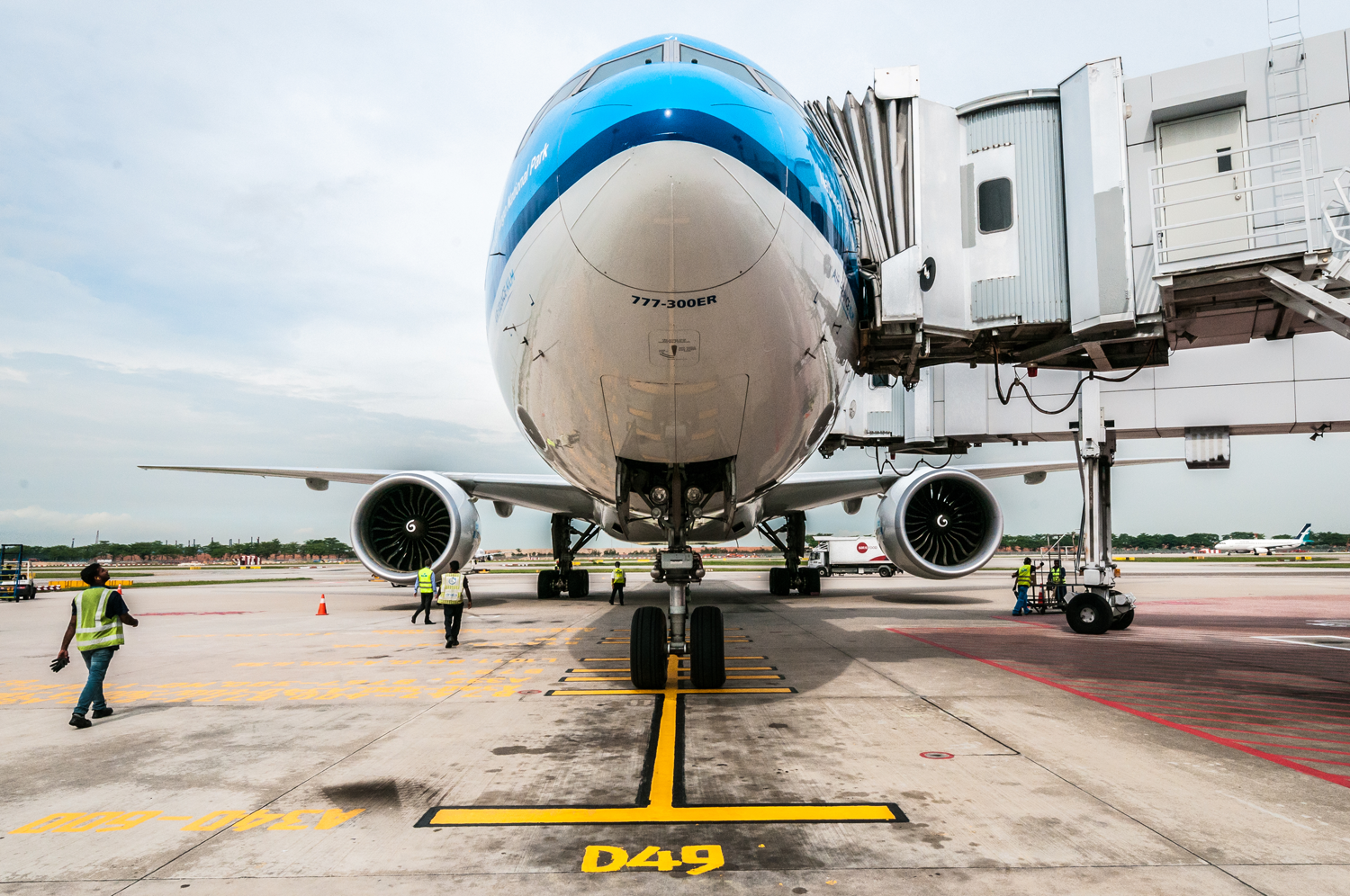 Things to do in Singapore
Go hiking, Gary says!
Rarely do people consider hiking as a leisure activity in Singapore, mainly because our hot and humid weather is pure madness. However, living in the hubbub of excitement in Singapore, there are times when you want to step back and simply unwind.
I enjoy going up into the hills. My favourite hiking trails include:
Fort Canning Hill;
Mount Faber;
MacRitchie Nature Trail & Reservoir Park;
Pulau Ubin's Puaka Hill.