Doctor 2 Doctor project | Noud in Kenya
KLM Health Services, VUmc and KLM are working closely on the Doctor 2 Doctor project. The project's purpose is to share expertise between two teaching hospitals in the Netherlands and the Kenyan medical world. In recent years we have put a highly successful programme in place to reduce work-related complaints among hospital staff. In March 2018 we paid another visit to the Moi Teaching and Referral Hospital at Eldoret, Kenya.
In a previous blog I wrote about the cooperation between KLM Health Services and Moi Teaching and Referral Hospital (MTRH) in Eldoret in Kenya. The hospital, in northern Kenya, is the largest in a region of about 12 million people. For the Doctor 2 Doctor project we presented our plan to help reduce work-related back complaints to MTRH's management.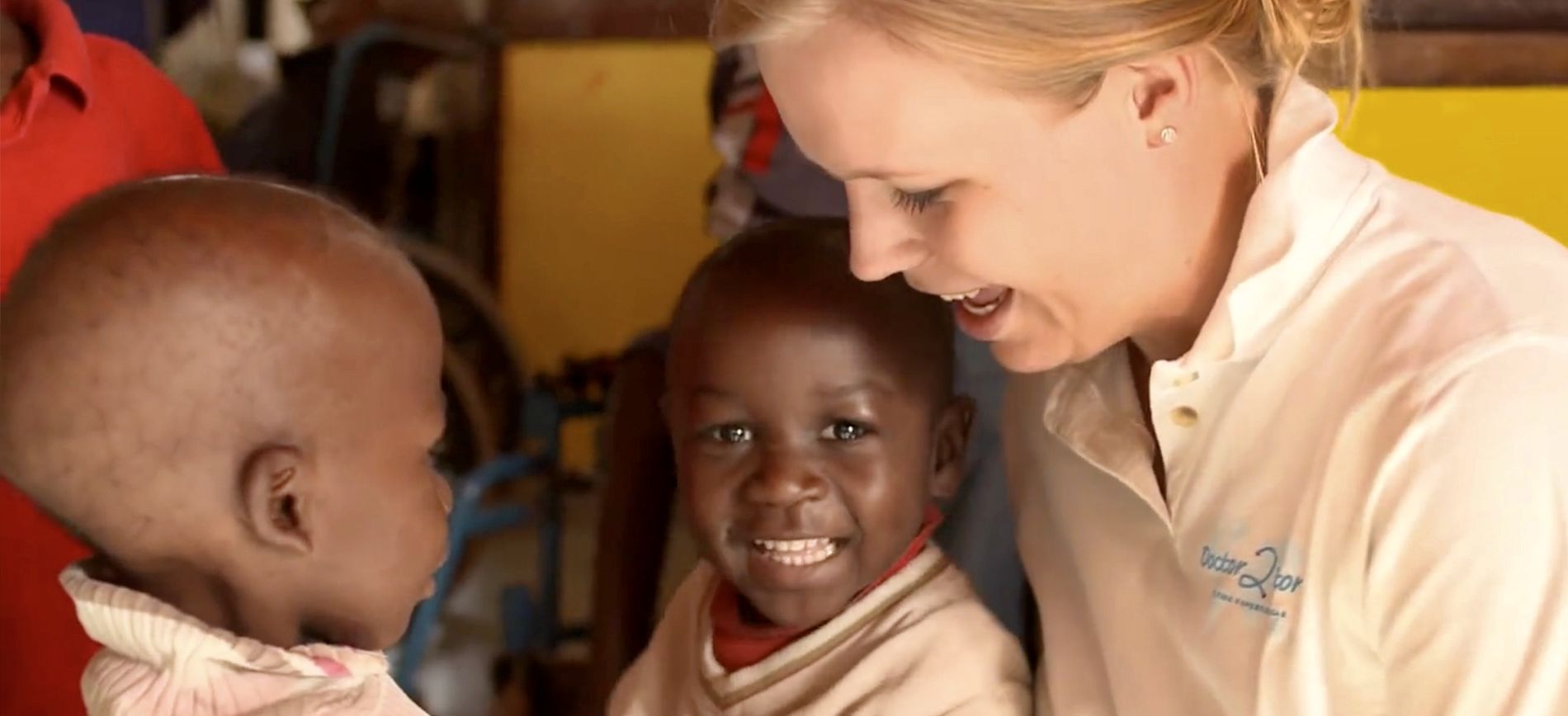 A lot has happened since then. The project has been a huge success. I want our project's success to inspire others and to show what an impact a well-thought-out idea can have if you are demand-driven. VUmc has also continued to implement successful projects in recent years. It has resulted in improvements in the care of renal patients and children with cancer. You can read more about these projects here.
Here's a summary of the projects:
February 2015 – inventory of possibilities for cooperation
Broad consultations involving many people discussing the possibilities of a new cooperative project combining KLM Health Services and MTRH. Eventually it was decided that we could make the biggest impact by preventing lower-back complaints and other injuries involving the musculoskeletal system among the nursing staff.
October 2015 – presentation of plans
Presentation of plans to launch a project to combat lower-back complaints. It was decided that nurses and physiotherapists would play a leading role. Everyone was extremely enthusiastic, especially since the project was for fellow staffers. Management also support the plans.
April 2016 – ErgoCoach programme chosen
A group of trainees with ErgoCoach trainers Ine Philippens and Maaike Koning
The first training sessions were held during this visit and staff have chosen the ErgoCoach programme. This focused on:
Making staffers aware of the health and safety risks in the workplace through interaction.
Training staff how to speak to colleagues and coach them to change how they work to a more successful and healthy practice.
December 2016 – continuation of programme and training trainers
The first six Trainers of Trainers (ToTs) with ErgoCoach trainers Ine Philippens, Annelies Komrij and Caroline Helderman.
Four KLM Health Services staffers trained two new groups as ErgoCoaches. The groups trained in April received a refresher course and six motivated ErgoCoaches were trained as Trainers of Trainers (ToTs). The group comprised four physiotherapists and two nurses.
March 2018 – closing visits and project evaluation
Meeting with MTRH management: Margret Muigai (Deputy Director Nursing Services), Dr Wilson Kipkirui Aruasa (CEO), Ine Philippens and Anne Rutto (ErgoCoaching Project Coordinator).
In 2017 the local MTRH coordinator of the ErgoCoach project made great progress with the ToTs. KLM Health Services monitored progress at a distance and the visit was mainly intended to guarantee the project's future. During the visit, my colleague and I were amazed by the amount of work they had achieved:
MTRH have embraced the training programme completely and have disseminated information about the ErgoCoach concept among all the departments. They have organised sensitisation training, alerting department representatives to best-practice techniques and the importance of ErgoCoaching.
Each department has chosen a Champion – the go-to person for everything relating to working conditions. All the Champions are trained ErgoCoaches.
Two new ToTs were added to the existing team of six and, while we were there, another four ToTs were selected.
MTRH management has given ErgoCoaching an official status as a sub-department of the physiotherapy department, making it easier to apply for funding and materials for the project.
Below is a brief impression of our latest ErgoCoach project visit to Eldoret. The photos and subtitles are all self-explanatory.
Anne en Ine overleggen over de inhoud van de training
I'm delighted that this project was such a success and we were able to make a real contribution in Kenya.
The participants come up with 'successes' and 'challenges' regarding to the ErgoCoach process
One of the safety risks that is often mentioned during the sessions: wet floors
The enthusiastic team of ToT's, with in the middle Anne Rutto, the coordinator of the Ergocoaching Project
Davies, one of the ToT's guides one of the interactive sessions Ergocoach
Ine consults with Sister Martine (head sister of the Mother and Child Hospital)
The team of ToTs: Anne, Florida, Davies, Caroline, Sammy, Saina, Clementine, Paul and Kennedy
Cultural differences sometimes lead to funny situations and a good atmosphere
The transport department also actively participates
The certificates were awarded by Margret Muigai (Deputy Director of Nursing Services)