Douglas DC-2: KLM's First All-Metal Plane
KLM's most famous Douglas DC-2 was the legendary "Uiver" (Stork). The arrival of this aircraft type and the introduction of the Boeing 247, ushered in the age of the all-metal aircraft and a whole new form of aircraft manufacturing. 
Before that time, the fuselage, wings and tail were made of a wood, metal and canvas. Then a small aircraft factory in California was commissioned by Trans World Airlines to design a high-speed commercial plane made entirely of metal, with a retractable undercarriage.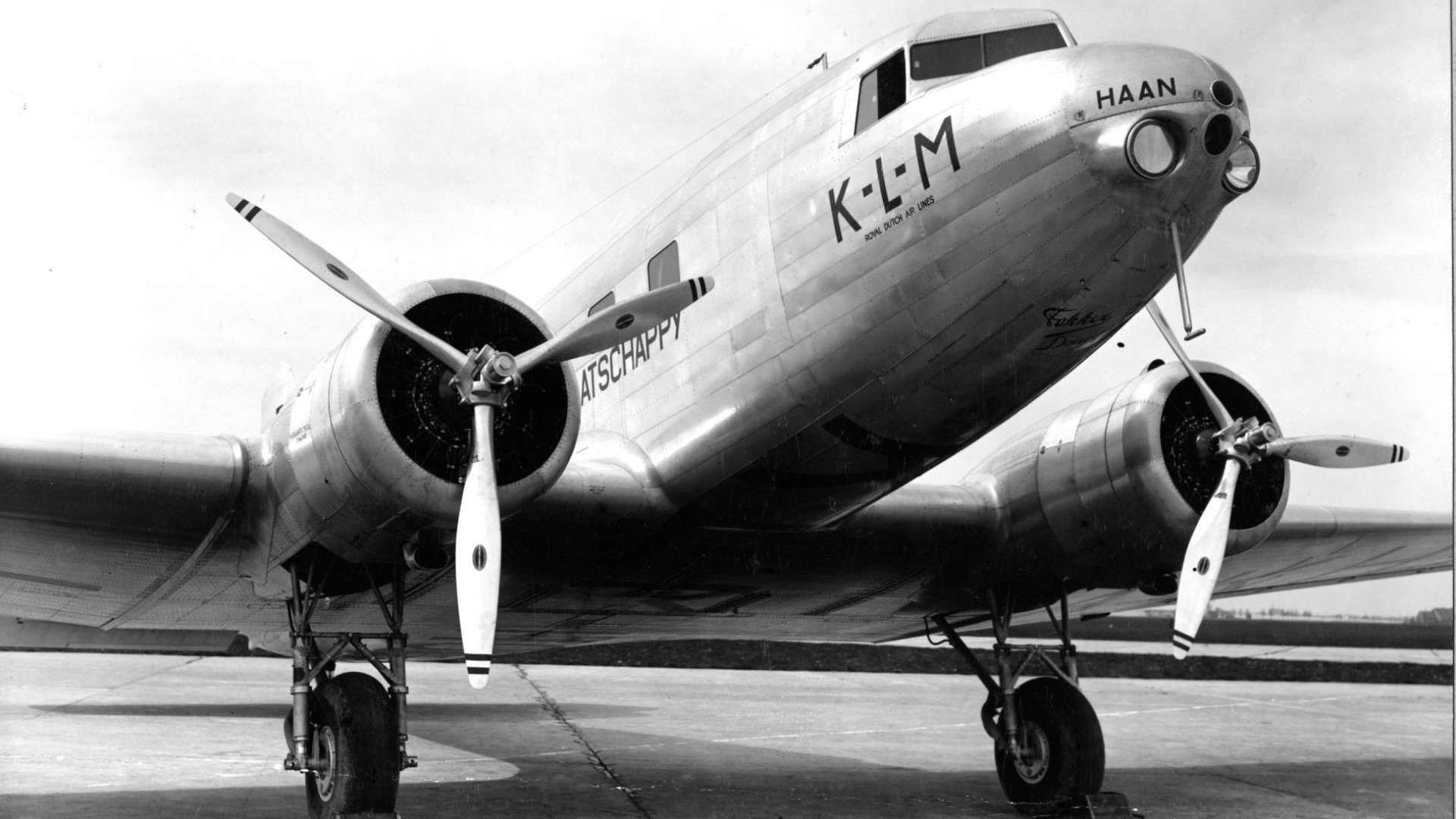 The DC-2 carried 14 passengers
This was quite a challenge for the Douglas Aircraft Company, partly because Boeing was working on something very similar for United Airlines. The results of Douglas' efforts exceeded everyone's expectations. The prototype presented in 1933 had even better flight characteristics than TWA had ordered. The DC-1 was sensational and the company was flooded with orders. The plane that was eventually taken into production – the DC-2 – was slightly larger than its predecessor and could carry 14 passengers.
Transported by sea
News of this successful aircraft soon reached KLM and its president, Albert Plesman. He was soon convinced and immediately placed an order. The capabilities of the first new arrival were immediately put to an arduous test by entering it in the London-to-Melbourne Air Race.
The legendary PH-AJU "Uiver" arrived at Schiphol in September 1934. Contrary to current practice, the aircraft was not flown from the factory to the client, but was transported to the Netherlands by sea. It arrived in Rotterdam and was assembled at Waalhaven Airport. Only then did the big adventure begin. The air race started on 20 October with pilots Parmentier and Moll in the cockpit, accompanied by telegraph operator Van Brugge and flight engineer Prins.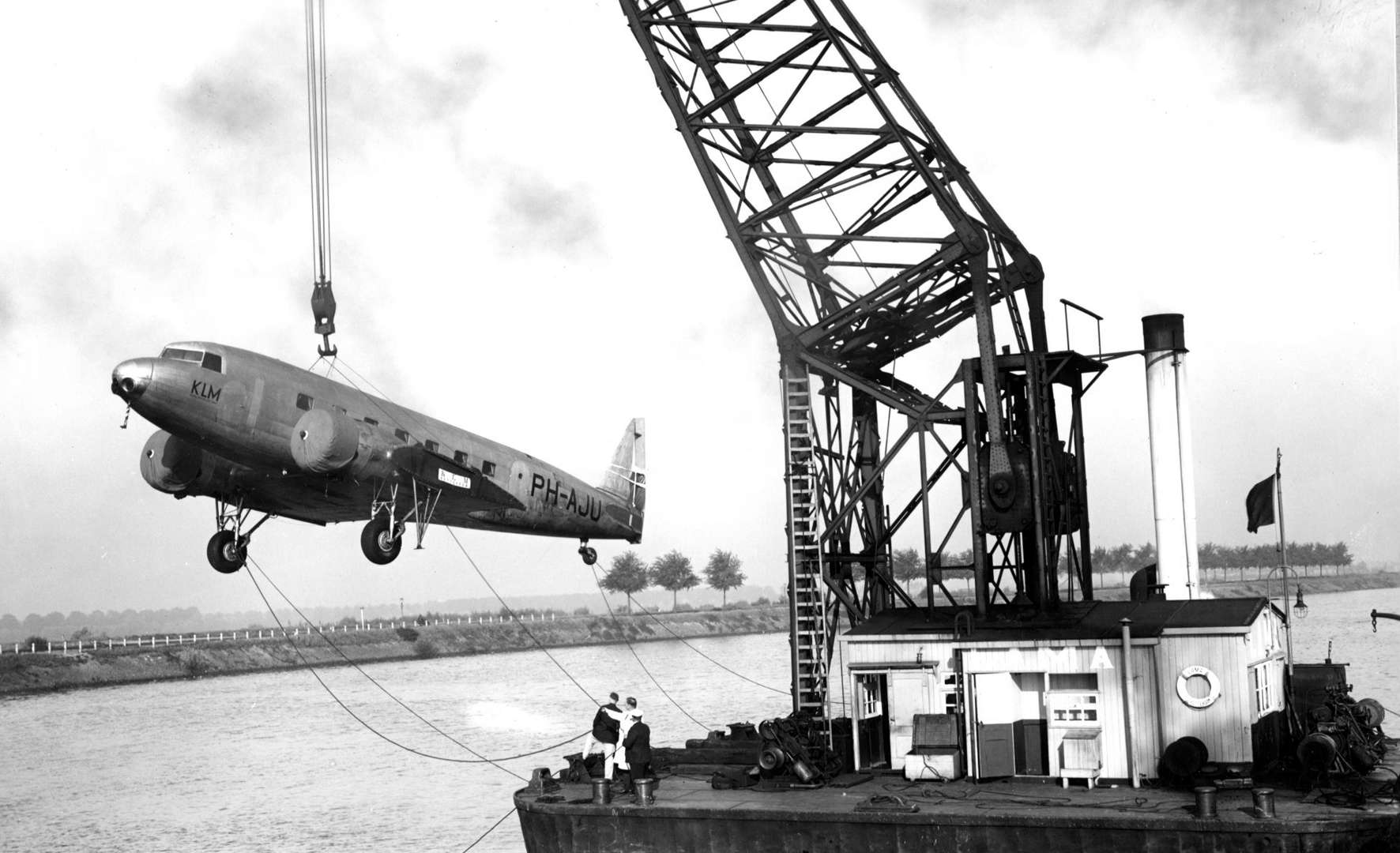 Captured or destroyed
I will save the story of the race for another blog, but the DC-2 certainly proved its mettle (excuse the pun) and KLM immediately ordered fourteen more, and later another three. Initially, the DC-2s were deployed on the long-haul route between the Netherlands and its colonies in what is now Indonesia. Later, the DC-2s were increasingly used on European routes.
With the exception of a single plane, all of KLM's DC-2s were either captured during the German invasion of the Netherlands in May 1940 or destroyed during the bombardment of Schiphol. The lone survivor, "Edelvalk" (Lanner Falcon), found its way to England and briefly returned to the Netherlands shortly after the war.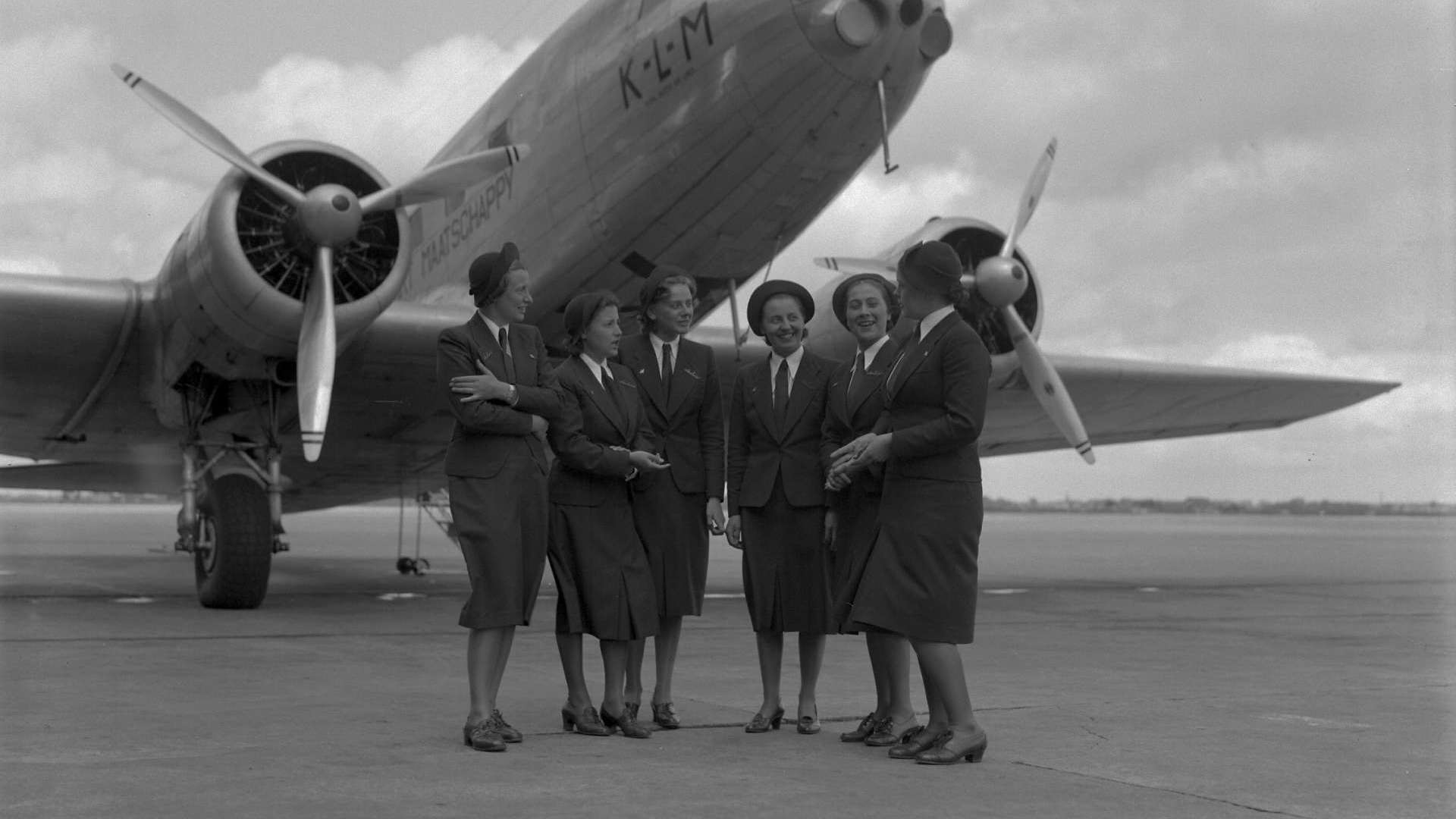 If you would like to see a DC-2 in its full glory, head out to the Aviodrome in Lelystad, where you will find one painted in KLM colours, proudly bearing the registration of the "Uiver".