Shifting your holiday plans to be able to fly with your favourite aircraft. Photography enthusiast Dennis Janssen (21) did just that and not without reward. He flew to Sint Maarten on the Boeing 747, where he was not only lucky enough to witness the last landing, but also got to experience the last takeoff as a passenger in his precious plane. Time for a chat with this aircraft fanatic…
Since when have you been enchanted by the Boeing?
Actually, it all started when I was very young. I've always been captivated by aircraft in general. When I was young, my parents took me to Schiphol to watch the aircraft. I loved that. Since getting my driving licence, I regularly head off to watch and take shots of aircraft myself. I still think it's amazing how such huge, heavy objects can take off, fly through the sky, and then land safely again. And, as for the Boeing 747, well, she's the queen of all aircraft of course. What an amazing sight to behold, with her four engines!
So amazing, that you were willing to shift your holiday plans to fly with 'the Queen'. Please share…
I'd actually planned to go to Sint Maarten in November with a friend. I'd already booked my flight with KLM, especially for the Boeing 747. So, when I heard that by then, the B747s would have already been replaced by the Airbus, I contacted KLM. I explained that I had chosen that particular flight only to fly with my favourite aircraft. Luckily, I was able to shift not only my flight but also my holiday plans, to ensure that we would fly with the B747!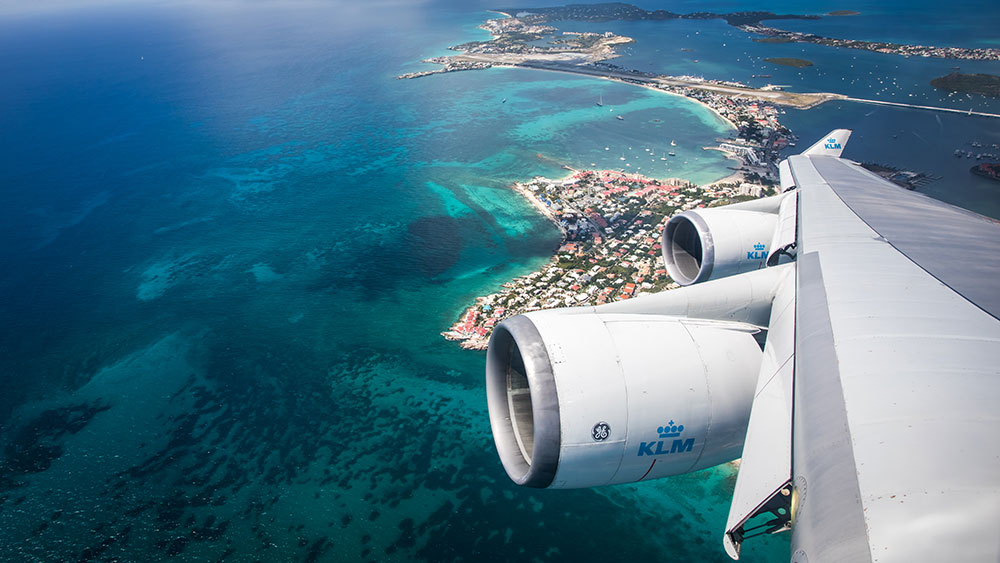 Photo: Dennis Janssen
And so you flew to Sint Maarten in your favourite plane. But the story didn't end there…
It didn't! Things got even better. Once we were there, we heard that the B747 would be making its last landing on the island on the day of our return flight – on exactly the same aircraft. We were therefore lucky enough to witness the last landing on the island and we flew back to Amsterdam on that same last flight. How amazing is that! A group of around 4,800 people gathered on the beach for the Farewell B747. Caps and T-shirts were dished out and everyone clapped and waved. Goosebumps!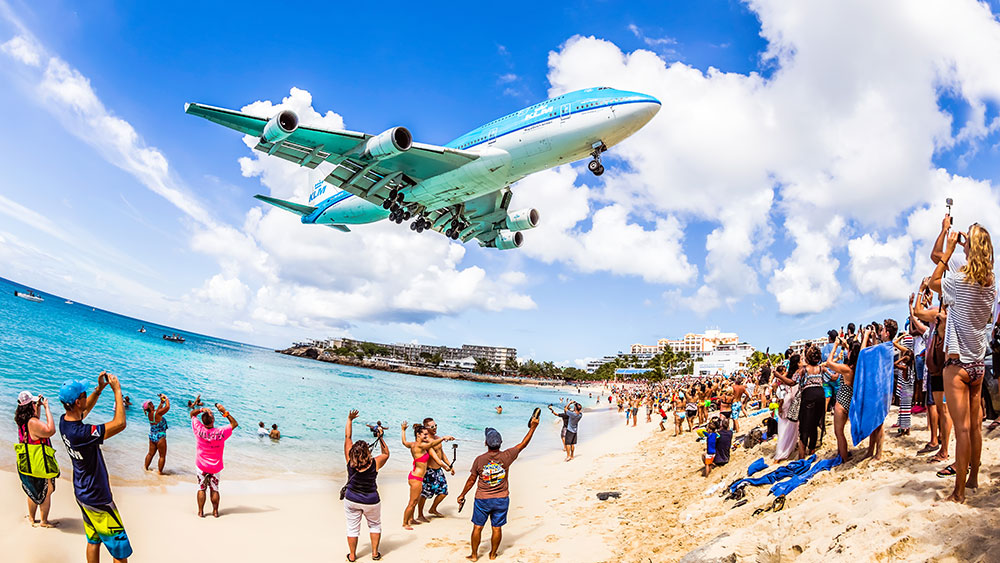 Photo: Dennis Janssen
The same aircraft flew you back to Amsterdam only an hour later. How did you manage that in time?
It was certainly stressful. But with keen logistics and a patient taxi driver that was waiting for us the whole time, we managed to head off to the airport directly after welcoming the B747 on the beach. We checked in right on time, but we had to move fast; so fast that I didn't even have time to go through the shots of the landing. Before I knew it, I found myself seated in the same plane we just welcomed, on my way home again.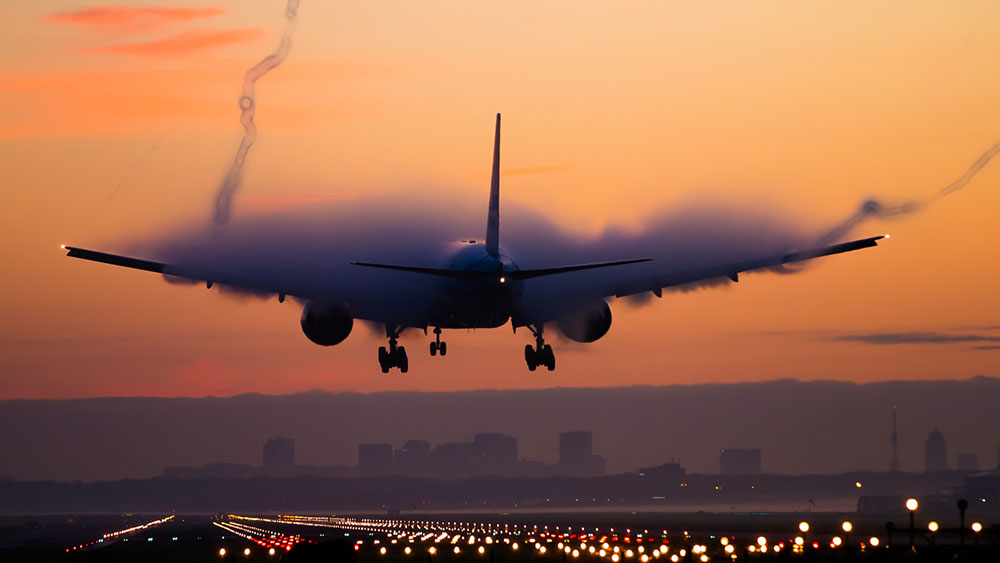 Photo: Dennis Janssen
And now?
Now I have awesome photos of the last landing of the Boeing 747 on Sint Maarten. And on top of it, I was on the last flight back. What an exceptional experience! No pictures or words can fully describe it. I think it's a bit like the MD11 before. You're a lucky person if you have photos of it from back then. And that'll be the case with the B747 in time too!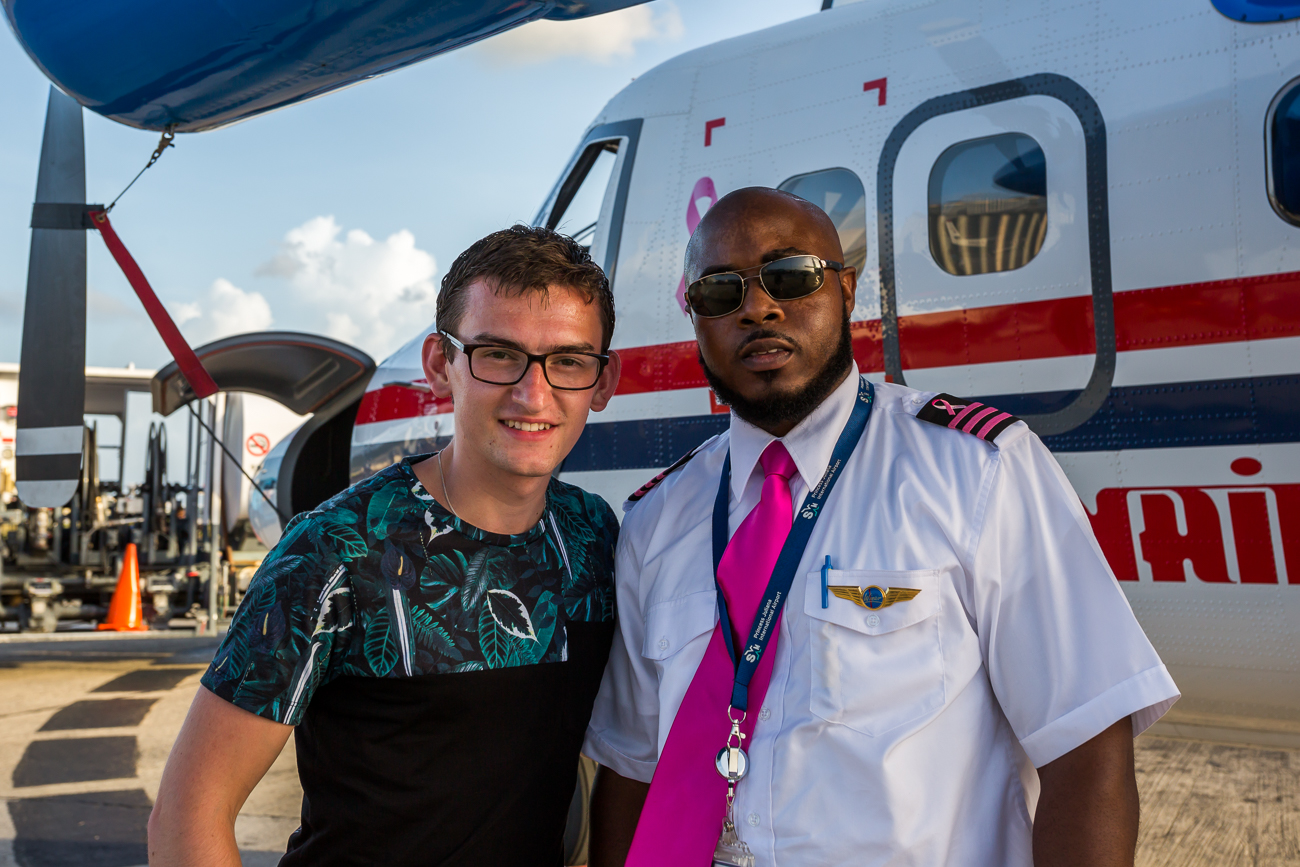 Photo: Dennis Janssen