A Fond Farewell to Fokker
KLM has, of course, constantly replaced older aircraft with newer models, but the latest round of fleet renewals began in 2008. Since then, more and more Embraer 190s and 175s have joined our fleet, replacing our Fokker 50s and 100s, and now our Fokker 70s. And so the final farewell for the Fokker fleet is fast approaching at KLM Cityhopper. A date has been set: 28 October 2017. It will be a festive day full of gratitude, particularly to the legendary Anthony Fokker (1890-1939) and the company he founded.
Expressing our gratitude
To honour our country' s leading aviation pioneer, we have decorated the fuselage and tail of our last Fokker 70 with a portrait of Anthony Fokker, which is part of a festive livery marking 97 years of shared history between Fokker and KLM.
Personally, I knew very little about Anthony Fokker, although I was aware that a whole series of planes had been named after him. To find out more about him, I did some online research, but also rooted around in the KLM archives, where I soon discovered how important Anthony Fokker had been for the airline industry in general, and for KLM in particular.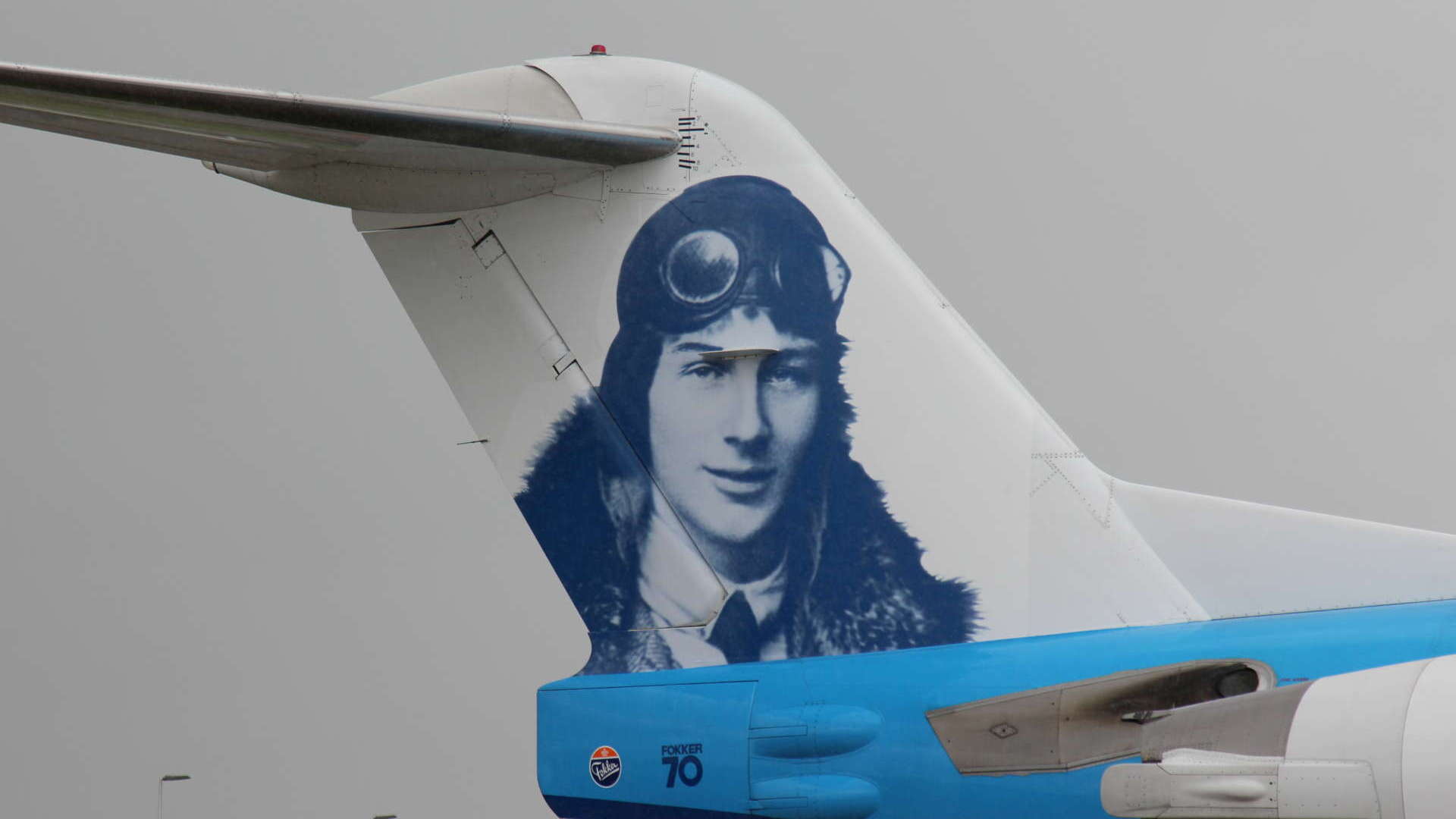 Here are some of my surprising discoveries about Anthony Fokker:
He was one of the most important entrepreneurs in Dutch history.
His first propeller-driven plane, which he designed and built in 1910, was called "De Spin" (The Spider). On 31 August 1911, Fokker took his Spin for a spin over Haarlem for the first time. He took off from a nearby meadow and circled above Haarlem's central square, de Grote Markt, before landing safely in Kleverpark. He went on to test many more of his own designs, earning worldwide acclaim and the nickname "The Flying Dutchman".
Anthony Fokker once said: "When I was about sixteen years old and first heard about flying machines, my only goal in life was to become a pilot. Pilots were a new kind of hero. Maybe that' s what appealed to me most: I wanted to be a hero too!" He dedicated most of his life to making that dream come true.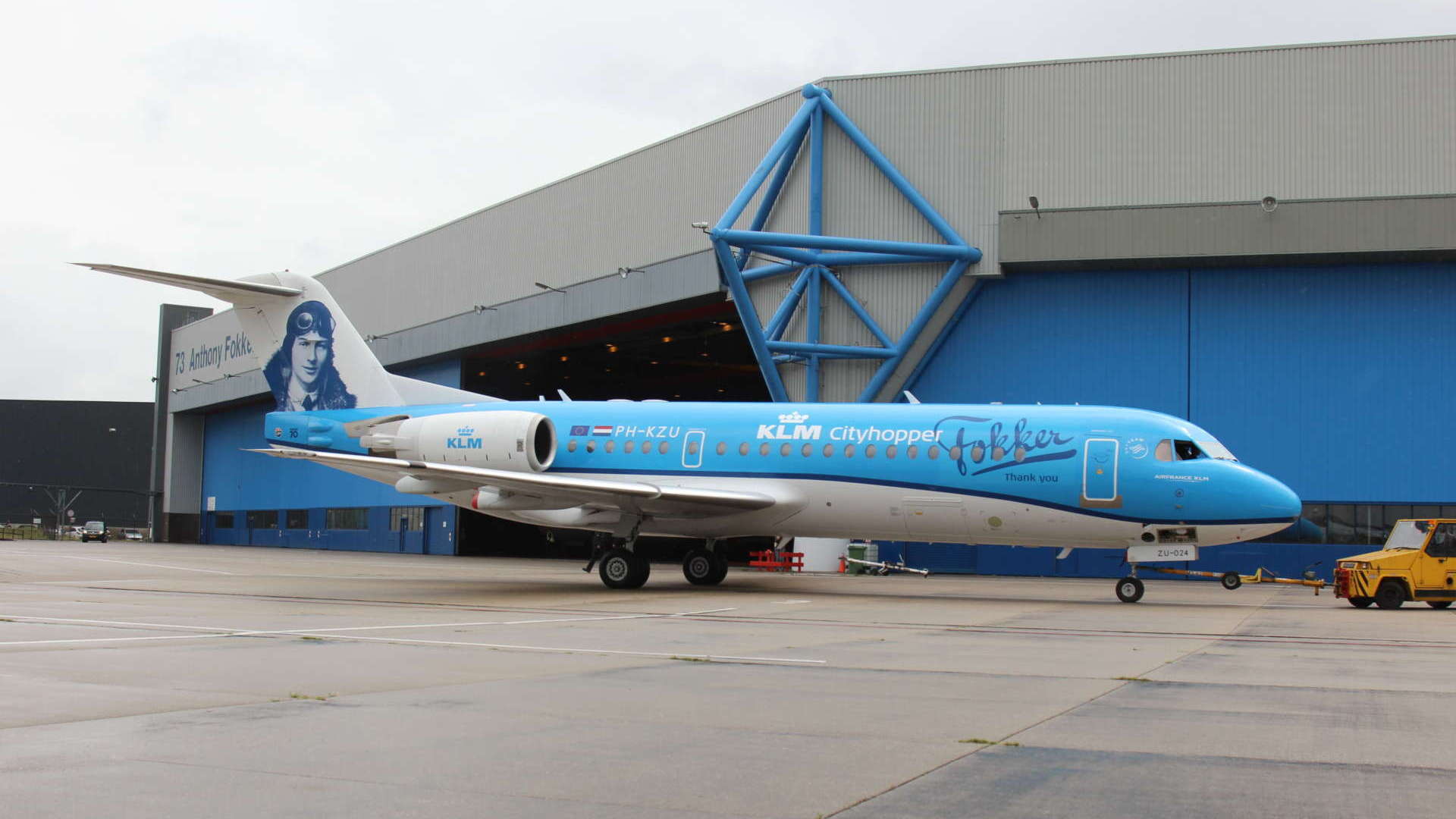 He was a visionary
Fokker said the following in 1931: "Looking back on days gone by, it seems I have achieved quite a lot since I was a small boy, practising the art of flying with paper models. But when I look to the future, I know that this is just the beginning, considering the incredible opportunities aviation presents; the things I dreamed of in the pioneering days, long ago."
Fokker and KLM – a great duo
During the coming months, we will regularly commemorate the 97 years of shared Fokker and KLM history. I wouldn' t be surprised if the final farewell leaves lots of KLM staff teary-eyed. So, before we fully embrace the Embraers, we' ll be giving our Fokkers a fantastic farewell. And we' ll be doing it in style.

Highlights of "Farewell Fokker"
The superb photo of Anthony Fokker, gracing the livery of our last Fokker, has also been displayed on Hangar H73 at Schiphol-Oost, which is where Fokker once delivered its newly constructed aircraft to airlines. The livery is not just a tribute to the pioneer, but also a token of our gratitude to the many who have served Fokker as a company.
I spoke to Stefan Vermeeren, fleet manager for the Fokker 70, and asked him about the special livery. He said the following:
"We wanted to find a way to thank everyone who has worked on Fokker 70s for their efforts and dedication. What better way to do this than by way of the aircraft itself? That' s a lot more festive than a thank-you message by email, right?
By decorating the plane with the festive livery, we not only thank all our colleagues at KLM Cityhopper, but also that staff at all outstations, suppliers, ground handlers at other airlines, and aviation aficionados. It' s also a tribute to Dutch aviation, to our air transport industry, and it' s a special way to celebrate the bond between KLM and Fokker.
The words 'Thank you' on the fuselage, together with the photo of Anthony Fokker, acknowledge the bond between KLM, Fokker and the industry, but the words of gratitude are also intended for the broader community and other colleagues, companies and suppliers all over Europe, to thank them for the many years of cooperation."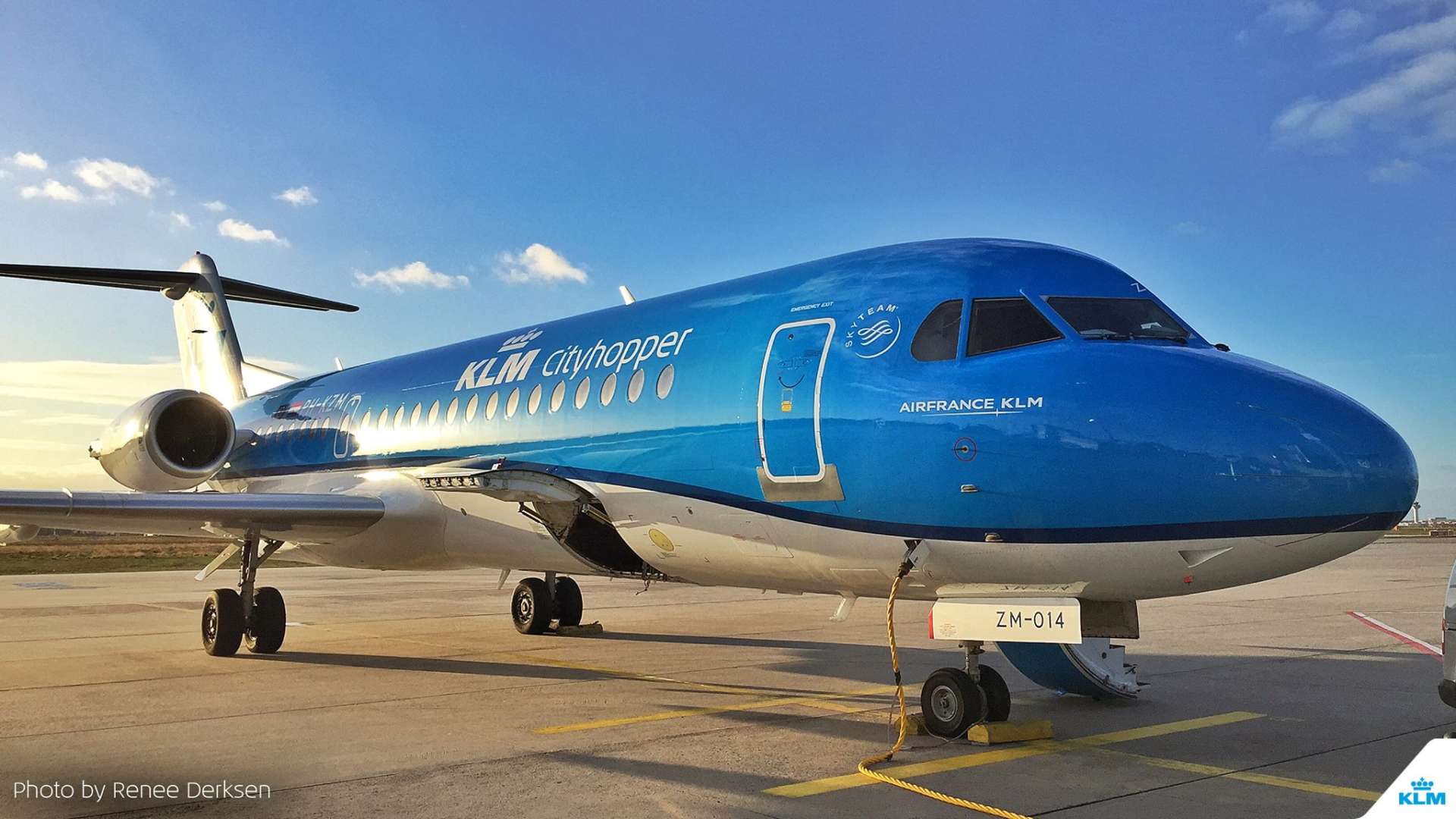 Book about Fokker and KLM
But that's not all. There' s more on the programme for this festive farewell. A film and photo flight, for example, because KLM want to capture its last Fokker from as many angles as possible. And we'll also be celebrating the 97-year history of KLM, KLM Cityhopper and Fokker with the book "Farewell Fokker 70, Dutch at Heart". You can order a copy here.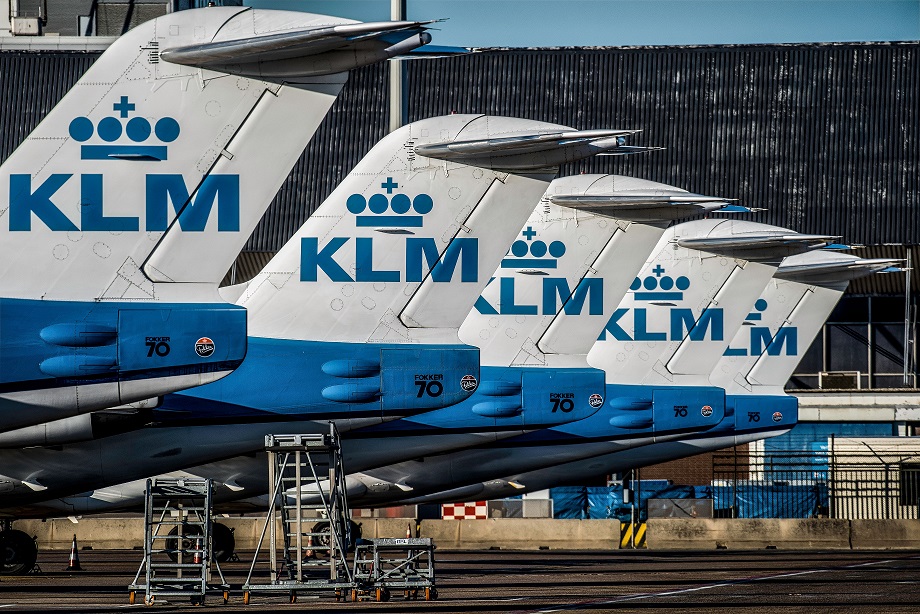 We won't be revealing the full programme yet, of course. Our last Fokker will complete its final commercial flight for KLM on 28 October, but we' ll be keeping the destination secret. The day thereafter will be very special too, but that' s another secret. All will be revealed in good time!