Farewell to One of Our Last GE CF6-50 Engines
The CF6-50 is heading for retirement. KLM still has a few of these engines, but their market value is very limited. After 43 years of service, we handed one of our last CF6-50 engines over to science.
The engine was donated to the Delft University of Technology (TU Delft), where it was offloaded and stored in the technical workshop used by the students of the Aerospace Engineering faculty.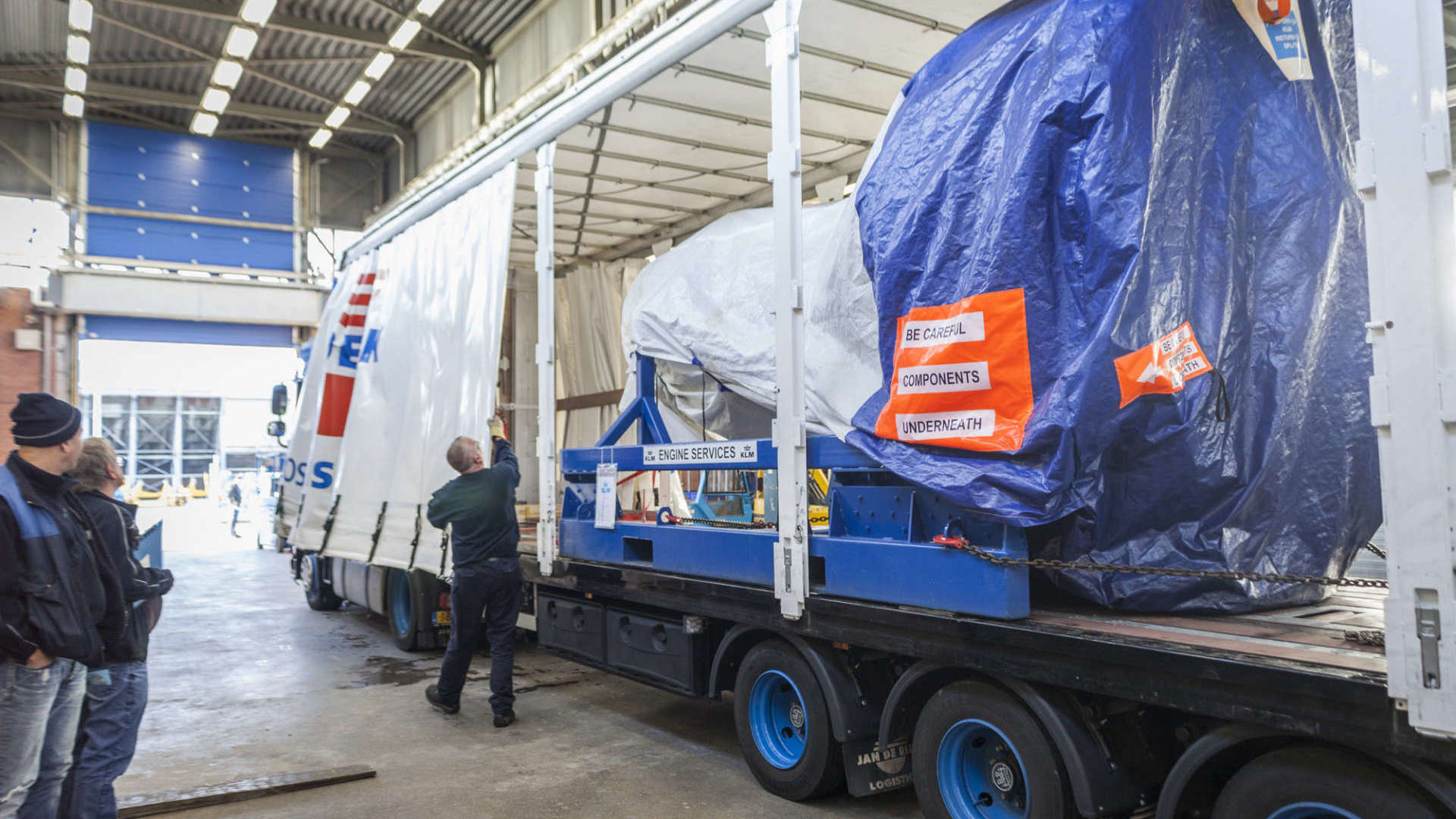 This transfer didn't just happen overnight. The entire process took several years to complete and involved numerous people and departments, from financial controlling to quality assurance and legal support.
Most engines are sold to other operators or to aircraft parts brokers. Their value varies from around EUR 100.000 euros to several million euros. The same applies if the engine is broken down into individual parts, with yield varying depending on age, technical status and market requirements.
Engine history
In December 1972, KLM took delivery of its first DC10-30 aircraft, the long-range version of the DC10, developed by McDonnell Douglas in the USA.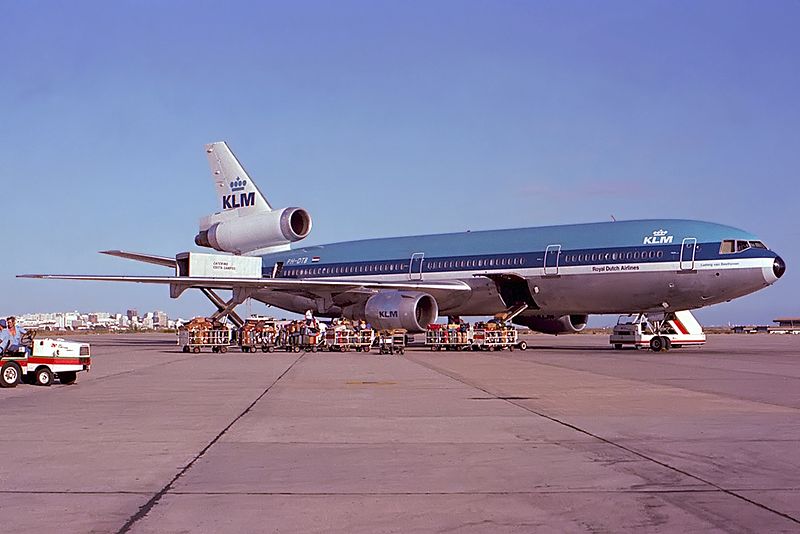 The wide-body era had just begun the previous year, with the introduction of the Boeing 747. This new generation jumbo jets required larger aircraft engines.
The DC10-30 was powered by three large turbofan engines, the CF6-50C, designed by General-Electric.
The airline industry was expanding fast and many more versions of the successful CF6 engine were developed for various aircraft. Namely:
The CF6-50C for the A300;
The CF6-50E for the B747;
The CF6-80A for the A310 and B767;
The CF6-80C2 for various B747, B767 and MD11 models;
The CF6-80E1 for the Airbus A330;
The GE CF6 is one of the most successful engines in recent aviation history, with more than 6,000 rolling off the production line. 
Because they were highly reliability and fuel efficient, they are sold like hotcakes. KLM Engineering & Maintenance maintains most models of the CF6 engine, conducting more than 9,000 overhauls over the years.
The engine donated to Delft is a CF6-50C model used to power Airbus A300s operated by various airlines. It racked up 52.697 flight hours, completing 26.231 flights, and had been in KLM's possession since 2004.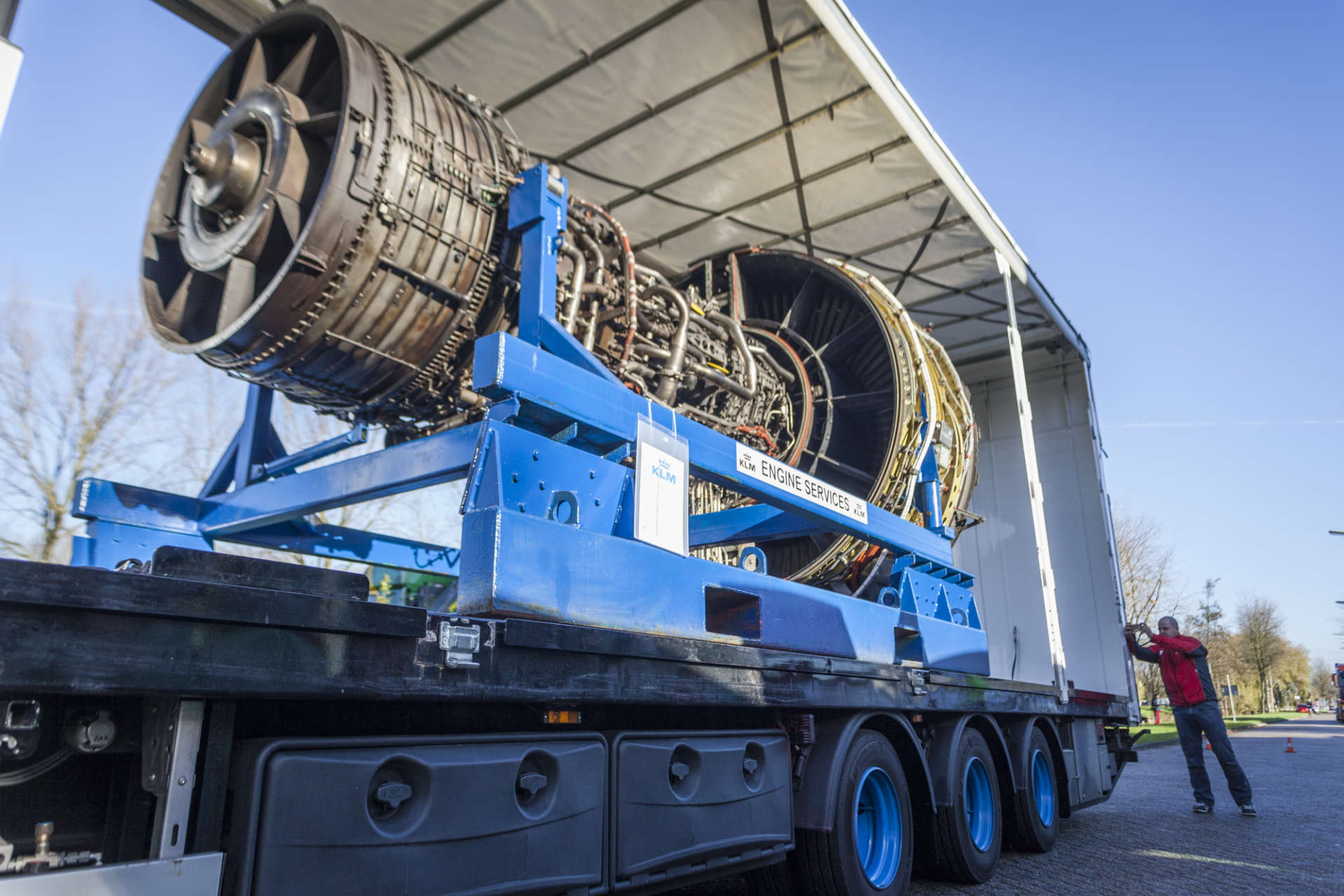 To give you some idea: 52.697 flight hours is equal to approximately 42 million kilometres. That means to the moon and back 55 times, or around the earth over 1,000 times!
Our ties with the academic world
KLM has long-standing ties with the Delft University of Technology (TU Delft), which has an outstanding Faculty of Aerospace Engineering.
 Many graduates of the TU Delft have gone on to successful careers at KLM or participated in cooperative programmes between KLM Engineering & Maintenance and TU Delft.
One of these cooperative programmes led to an analytical tool that assesses the performance of gas turbines. This tool was developed by KLM Engine Services, TU Delft and the Dutch National Aerospace Laboratory. Another example of cooperation is the AHEAD study.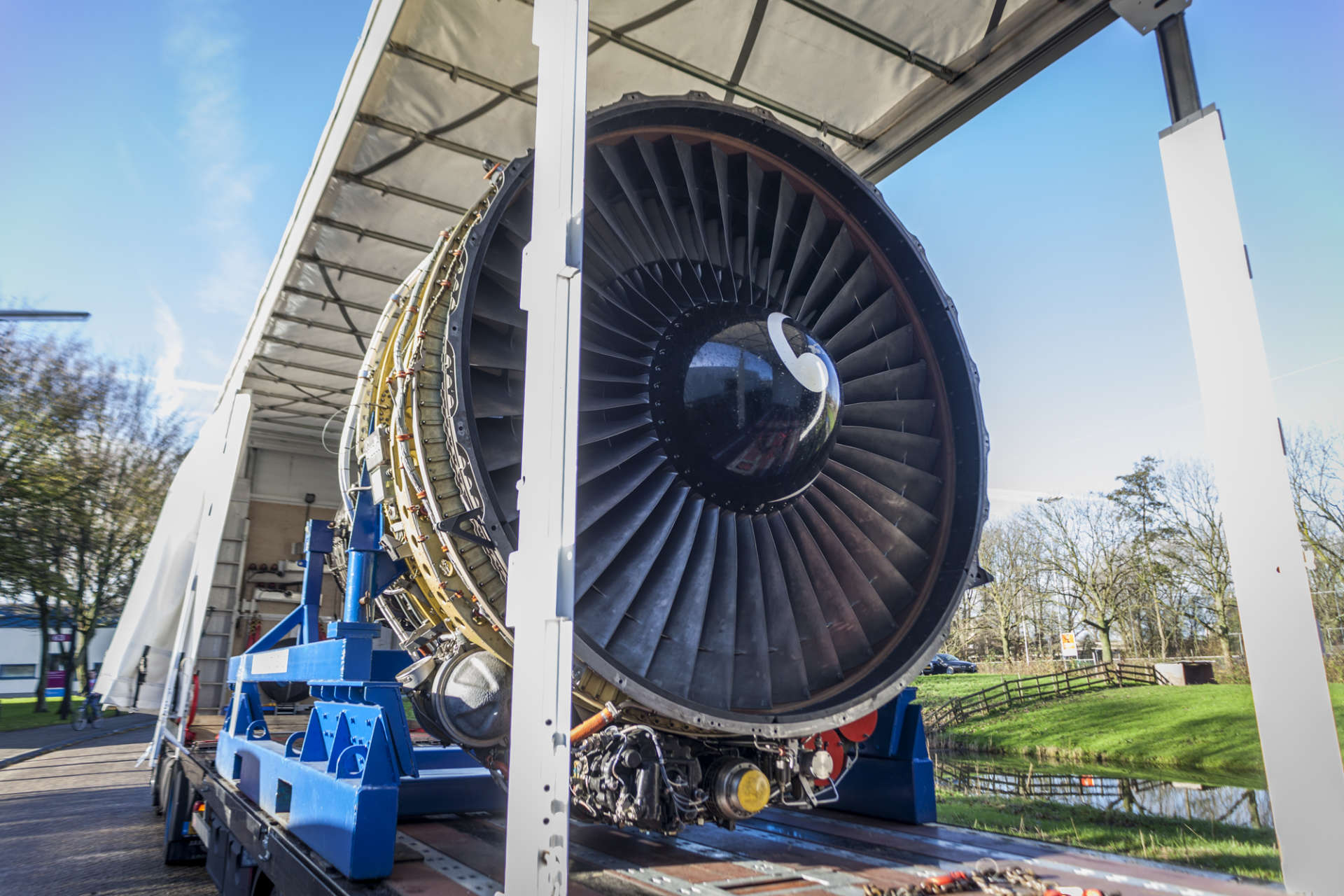 Educational institutions like TU Delft are always seeking study and tuition materials, because students need to supplement their textbook knowledge with hands-on experience involving the real "hardware".
The engine will not only be used for display, but also as a practical tool to teach students the fundamental design principles of gas turbines, as well as their aerodynamics and systems.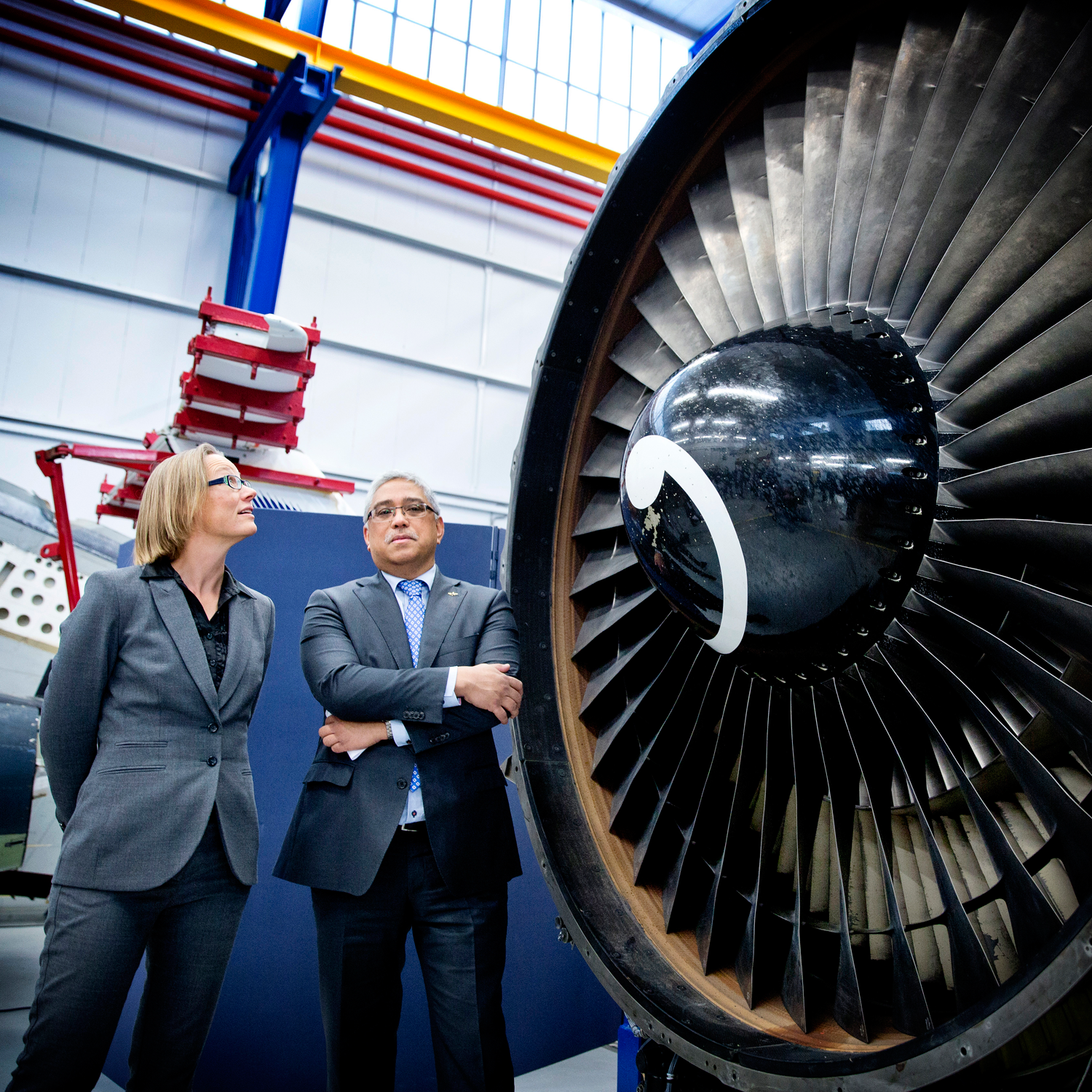 This is not the first aviation hardware that KLM has donated for educational purposes. A KLM Boeing 747 classic is now on display in a museum, and two Boeing 737 CFM56 engines were donated to a regional college (ROC) for aviation students.

Engineering masterpiece
We are confident that future generations of aeronautical engineers will benefit from the knowledge they gain from this masterpiece of engineering design, which played such an important role in aviation history. Without these huge engines, wide-body aircraft wouldn't have been able to take off!
Rob Duivis is programme manager at KLM Engine Services and has worked with CF6 engines for over 40 years.