Filming Croatia's Sunniest City
Overlooking the deep-blue waters of the Adriatic, with countless islands off the coast, dramatic mountains in the background and a friendly, old town centre – it's hard not to love Split! We visited this superb summer destination in Croatia to film an inspirational video for iFly KLM Magazine.
The first thing we arrange when shooting these videos is an enthusiastic local guide to show us the sights and to play a leading role in our report. The tourist agency in Split put us in touch with travel blogger Ella Dvornik, who travels the world for her own blog and is a celebrity in Croatia.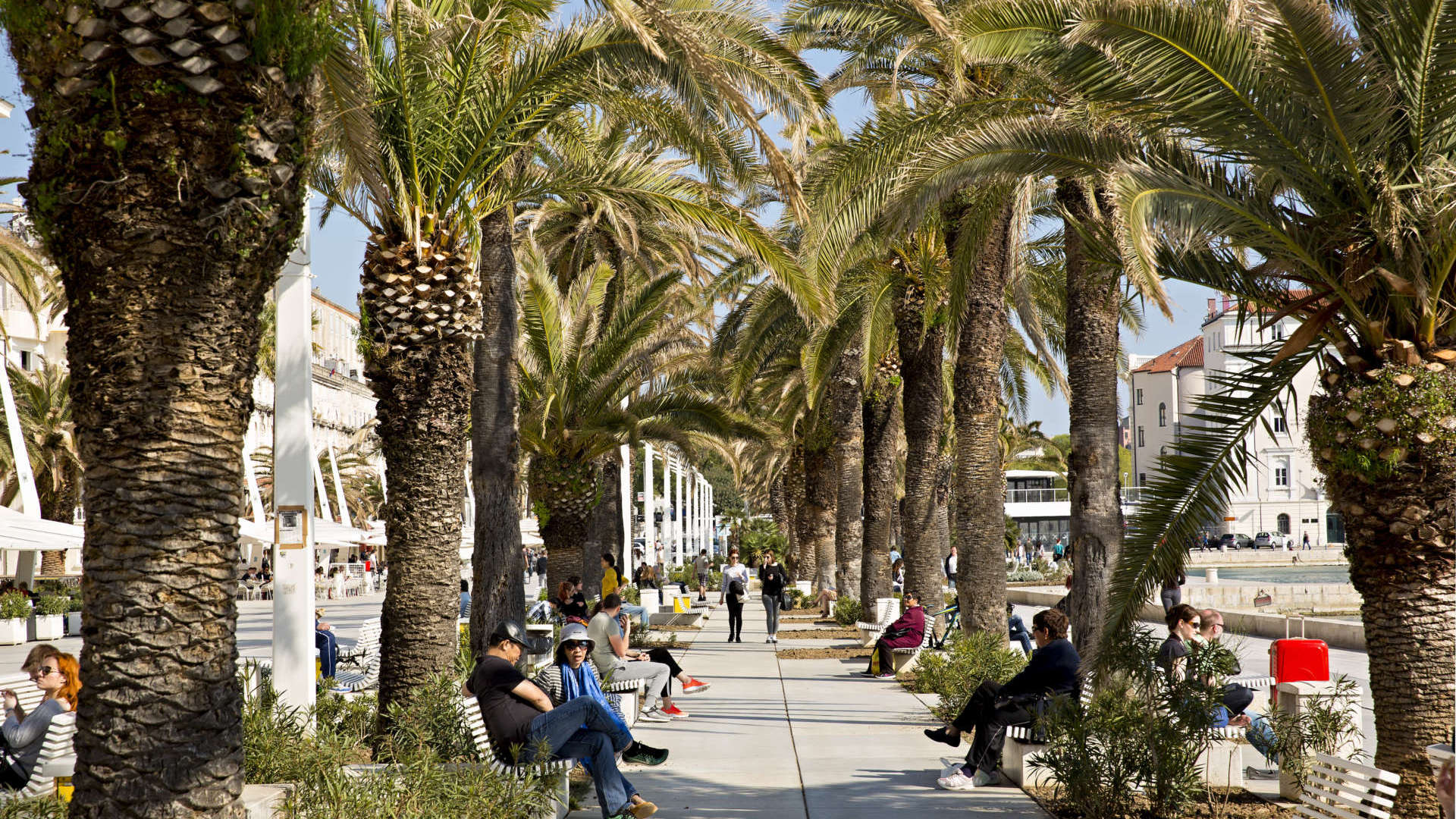 Local celebrity
On the first day of the shoot, we discover just how famous Ella really is. Everyone in the street greets her or stops for a chat. Young girls want to take a selfie with her. Our camera crew always attracts quite a bit of attention, but now everyone wants to know what we're up to. Fortunately, they're all very enthusiastic about our plans and proud of the fact that we're going to tell the world about their sunny city of Split.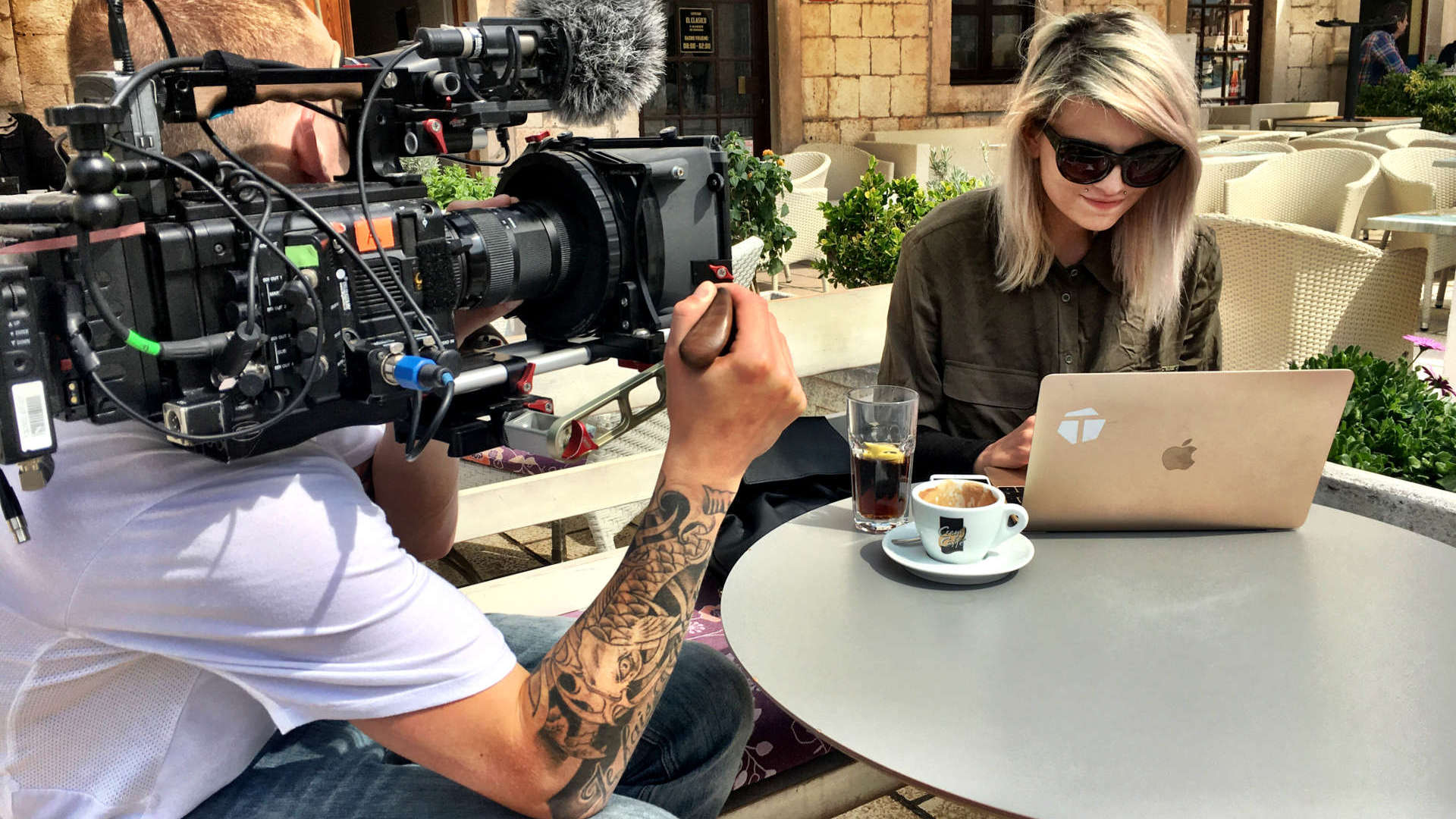 Sun, sea and islands
The weather is glorious during the shoot. The city's appeal lies not just in the magnificent old town centre, but also in the beautiful azure sea and many islands just off the coast. And so we board a ferry to the jet-set island of Hvar, where a local guide drives us through vineyards and magical villages, stopping to take in superb panoramic views.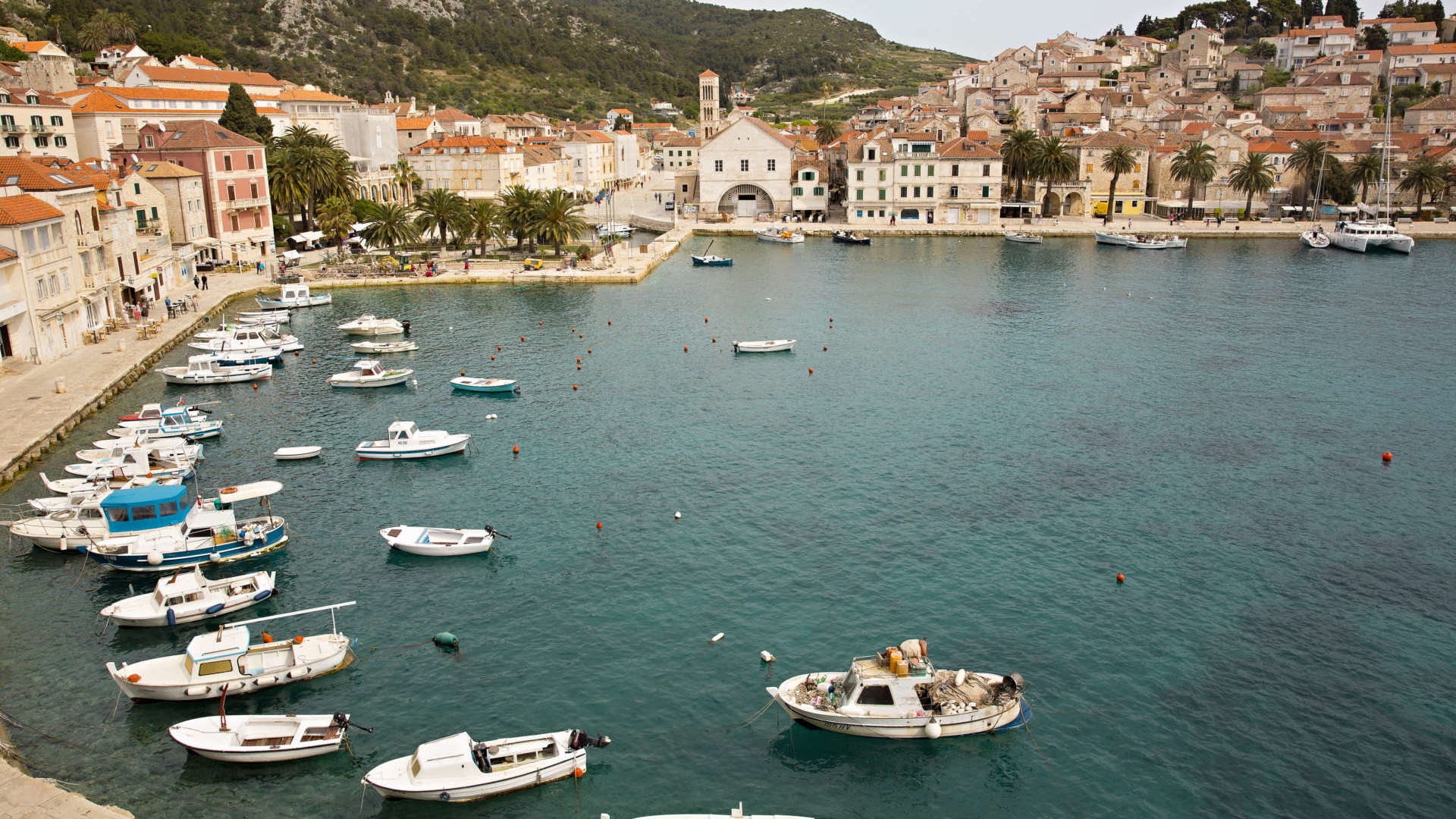 But the glorious natural surroundings are also within walking distance, just ten minutes from the palm-lined promenade, where Mount Marjan dominates the landscape and you can hike and cycle or simply enjoy one of the many beaches that lie at the foot of this craggy peninsula.
Pasticada
We always include a local specialty in our reports, which is great fun because we do the tasting ourselves, of course. When we return to Split in the early evening, Ella takes us to a restaurant that serves pasticada, one of her favourite dishes. Its main ingredient is veal that has simmered for days, which is served with gnocchi in a creamy sauce. And I can assure you that it is absolutely divine!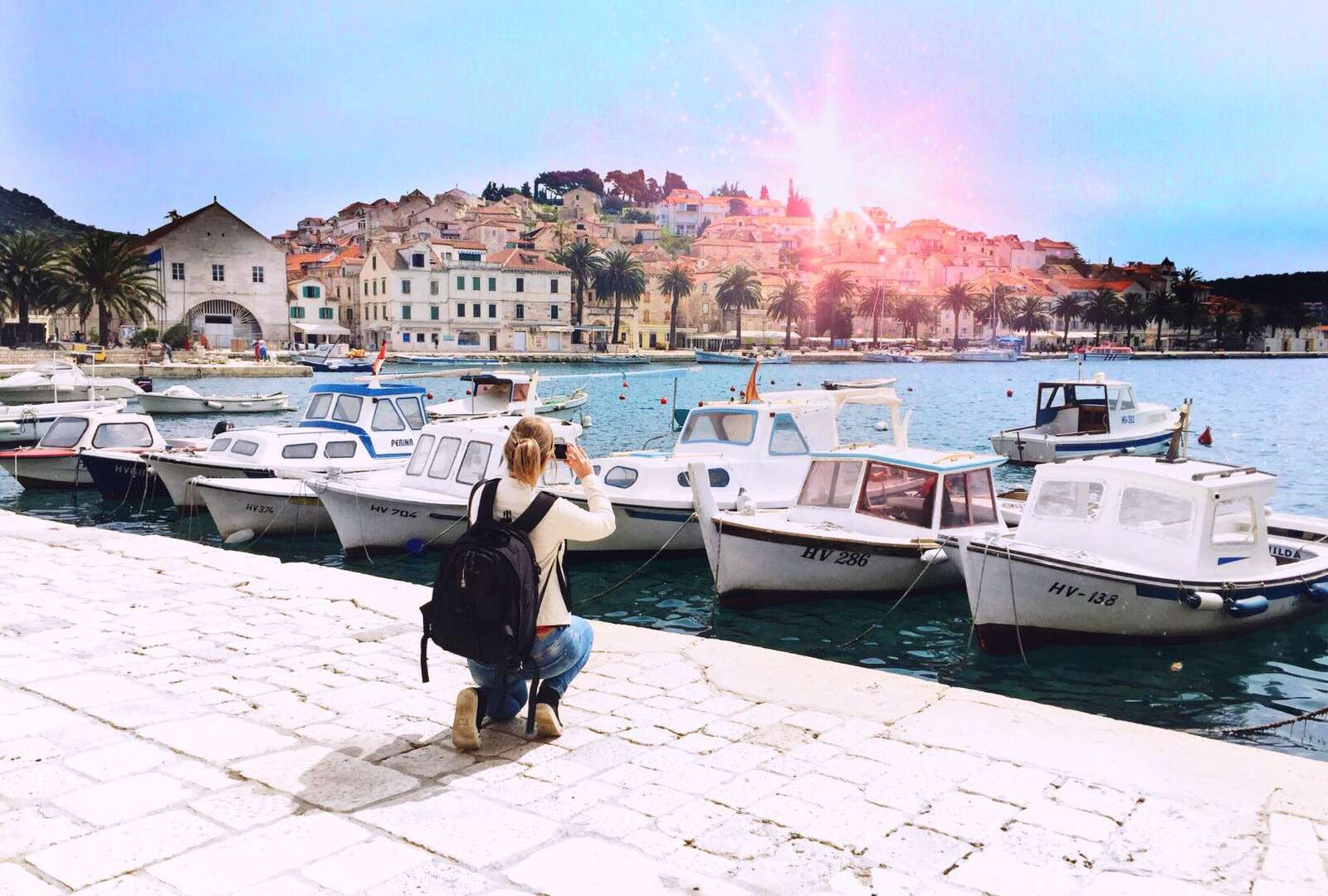 We end our report in The Ghetto, a district in the old city centre that is alive with nightclubs and bars, attracting Split's hippest and most colourful partygoers on weekends.
Want to see the result?
What we're left with is a superbly sunny summer video of Split, which will hopefully inspire a lot of people to book a ticket to the glorious European destination. You can watch the video here.
About iFly KLM Magazine
iFLy KLM Magazine is KLM's online magazine. For the past six years, we've been inspiring people worldwide with exciting travel stories, video reports and surprising travel tips for both new and classic KLM destinations. Register for our newsletter to ensure that you don't miss a thing.