Fly2Miami – First ever twitter-filled aircraft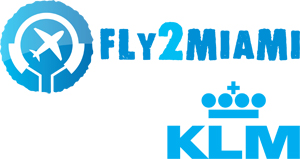 Picture this: a bunch of fanatical DJs and dance fans on a private plane, raving to deep techno beats blaring over the PA system at 10k. One of them is at the mixing panel, while the others are exchanging the latest info on new releases and sampling techniques. Meanwhile, the cabin crew are swinging their way through the aisles keeping everyone on board happy. Fantasy? Nope, it's really gonna happen. Here's the story…
It all started with disappointment. When we announced the March 27 re-opening of our Amsterdam-Miami route on Twitter, Dutch DJ/producer Sied van Riel (@SiedVanRiel) and film-maker Wilco Jung (@WilcoJung) replied that this would be just too late for the great Spring Break events, including the Ultra Music Festival. During this three-day dance event, some of the world's top DJs like Tiësto, Armin van Buuren and David Guetta will show off their skills. Sied and Wilco said they could easily fill up a plane if we would fly a few days earlier. Were they bluffing? Always open to interesting opportunities, we challenged them.

And so the bet was on – to our knowledge the first ever of its kind. If Sied and Wilco could gather 150 pre-registrations within seven days, we would fly. Within days, they launched a special Fly2Miami website and a Twitter account (@Fly2Miami). Plenty of (social) media picked up on the story and the buzz started to spread.
Guess what. We lost. Big time! Within an incredible five hours, they had already gathered all 150 subscriptions! But frankly, it wasn't a very hard loss to take…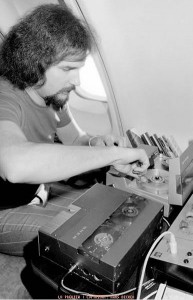 So here we are, preparing for a unique KLM flight. Unique? Well, not quite! In November 1973, a group of Dutch radio DJs had the crazy idea of being the first ever to put a complete drive-in show onto a KLM 747 flight to New York, converting it into a high altitude 'flight-in show'. "Everyone had to remain in their seats," says organizer Bram Bom. "The plane would have got out of balance if 350 passengers had rushed to the lounge all at once." It turned out a great success with all the passengers clapping to the afterbeat of popular boogie woogie songs.
OK, so maybe it's not a world first but our first 2011 flight to Miami still promises to be a fantastic fun event. On March 21, a KLM MD-11 packed with Dutch DJs, producers, promoters and other dance fans, will take off for a (well, kinda) unique, non-stop flight to Miami. They will already be treated to some deep techno beats while checking in at Departure Hall 3 at Amsterdam Schiphol airport. Once on board, some of them will step up to a mixing panel to perform live DJ sets while others will be exchanging the latest info on new releases and sampling techniques. Meanwhile, the cabin crew will be swinging their way through the aisles keeping everyone happy, serving special goodie bags and fresh mojitos. All to be recorded by BNN for radio and TV broadcast later. Cool!
Hmm… Do I notice a certain jealousy here among some of you? Are you thinking "Heck, I should be on that flight!" Well, here's the best part: you can be! We still have some seats left! Simply tweet #Fly2Miami to @KLM or send an e-mail to info@fly2miami.nl and you'll be contacted. Don't have the money? You can win two tickets by uploading your best party picture to http://fly2miami.klm.com for a chance to join the party! See you on board!
Jochem
KLM Social Media Hub