Fuikdag Curaçao — A Big Unorganised Boat Party
CuraçaoCuraçaoCuraçaoCuraçao is a favourite destination among KLM crews. That's no surprise. There's sun and sea, and a lovely holiday feeling everywhere. That's especially the case on Fuikdag — the best unorganised boat party in the Caribbean.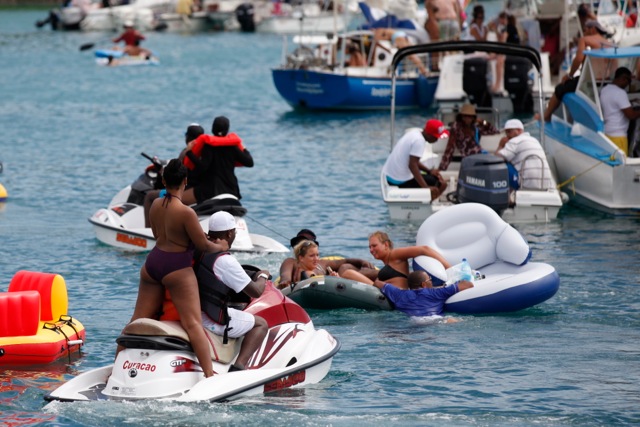 Fishnet Bay
I had requested this trip so I could visit a friend who lives on the island. He had sent me an email asking if I'd like to accompany him to the Fuikdag celebrations. Great! Fuikdag is a festive event on the water. It's held on the first Sunday of the year. Fuikdag is loosely translated as Fishnet Day, because it takes place in Fuik (Fishnet) Bay. Everyone who has a boat, sails together with friends and family to Fuik Bay, so named because of its shape resembles that of a long fishnet. The water is calm and all the boats anchor there. There is plenty of music, drink and food, all of which helps boost the revelry.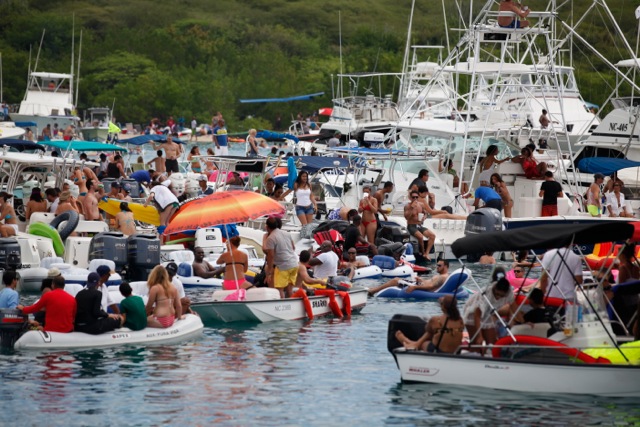 Floating Around
This party, which originally started with three boats, has grown into a mega-festival. My friend and I — and twenty more people — sailed to Fuik Bay to, well, just float around all day. All that floating around takes place in boats, but also on inflatable mattresses, inner tubes, entire inflatable islands, and other highly imaginative creations. The best part involves bobbing on the water with a drink in your hand, taking in the music, the people, and the joyful atmosphere. And the music was great, by the way. Some of the boats served as stages for DJs, including the world-famous Afrojack, who played a fantastic set.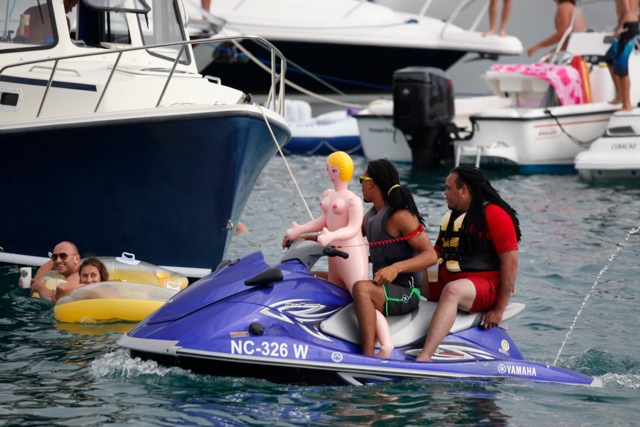 How to Get There
The only way to get to the party and enjoy it from up close is to own a boat, or rent one, or get invited onto one… as I did. It's difficult for visitors to get close to the action as the only road to the bay is blocked off. I had a few colleagues from my flight crew who wanted to come, but despite the inventiveness that makes KLM famous, they didn't manage. Every single boat in all of Curaçao was being used, or was rented out to someone else. Any colleagues who I did see on Fuikdag had been invited by local family members.
What I've learned from this trip:
[tweet text="make friends in Curaçao — and everywhere else. You never know where it will take you."]