Having fun in Rotterdam during the Eurovision Song Contest
I recently exchanged my beloved Amsterdam for Rotterdam, when I moved in with my partner. (The things we do for love!) Fortunately, my panic at moving from 020 to 010 soon ebbed away and now that I've lived in the city for several months, I have to admit that Rotterdam is growing on me!
There's so much to do and see in Rotterdam, which is why it's great that the Eurovision Contest will be taking place here. If you intend to visit Rotterdam for this musical extravaganza or for any other reason, here are my secret hotspots, which are actually so secret that I'm risking my relationship by sharing them with you.
VIEWING
Here's a shortlist of the things you simply must see when you're visiting the great harbour on the River Maas.
Kunsthal
The Kunsthal itself is a work of art designed by world-famous Rotterdam architect Rem Koolhaas. The Kunsthal does not have its own permanent collection, but organises more than 25 exhibitions and partnerships with various artists every year. Tip: Take a quiet stroll through Museum Park to recharge your batteries.
Westzeedijk 341
Rotterdam from above
You can get a superb panoramic view of the city from the Euromast. The vista is truly impressive, especially on a clear day. If you're afraid of heights, it's probably best to avoid the Euromast, which is 185 meters high, making it Europe's highest viewing tower. Tip: Dare-devils will be glad to hear that you can abseil down the Euromast.
Parkhaven 20
Street-art tour
You really should take a tour of street art in Rotterdam. There are plenty of different routes you can take. Here's one example. Tip: Download the app so that you can walk without burning data on your phone.
Cube Houses
Maybe I'm a bit biased because I live opposite Rotterdam's famous Cube Houses, but they really are worth visiting. I'm pretty sure you've never seen anything like them. Tip: One of the houses is open for viewing.
Overblaak 70
TASTING
It was quite a challenge to shortlist my favourite restaurants. That says enough, right? I'd rather keep these to myself, of course, but here are my hotspots for breakfast, lunch and dinner in Rotterdam. Don't all rush over at once, otherwise they won't have table for me…
Brasserie Pierre
My all-time favourite serves petit déjeuner, lunch and dinner. On Sundays, they even have all-you-can eat brunch (winning!). At dinner, you also have the option of ordering petit plats, which you can share much like tapas.
Pannekoekstraat 38A
by Jarmusch
They call themselves "an American breakfast diner" and their motto is: "breakfast is the most important meal of the day and you should eat it exactly as you like it". My favourite here is the divine chocolate-chip pancake.
Goudsesingel 64
Parqiet
This is a great place for lunch after visiting the Euromast. The building is magnificent and the park is its backyard. It's fantastic to sit out on the terrace when it's sunny. A great place for breakfast, lunch or drinks.
Baden Powellaan 20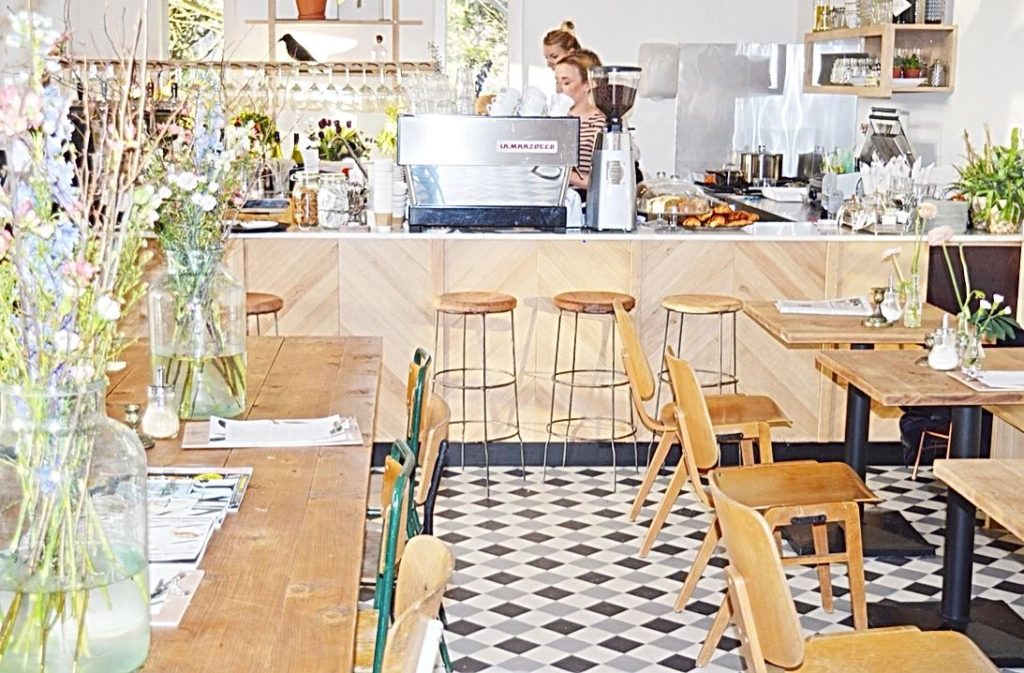 Kyatcha Blaak
This is our recently discovered sushi hotspot near the Cube Houses. They have a la carte sushi and all sorts of side dishes. Very tasty indeed! Tip: The restaurant only has a limited number of seats, so you need to make a reservation!
Groenendaal 491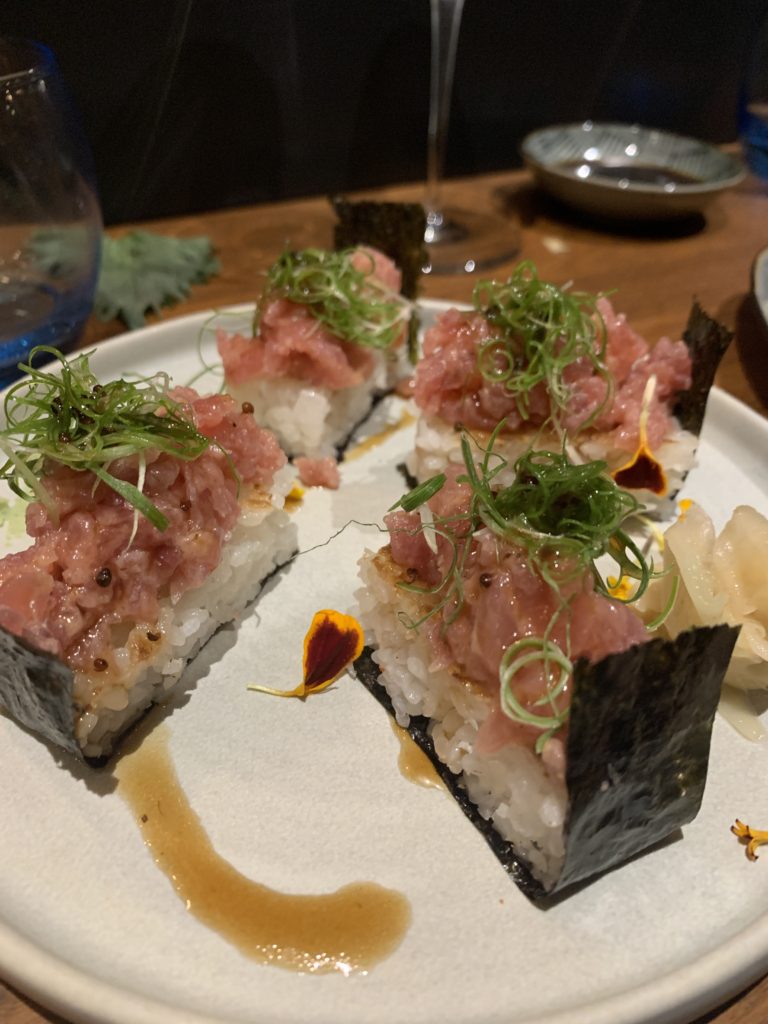 Héroine
This is my favourite fine dining spot. I wish I could always eat out here, but my wallet won't allow it. Both the food and interior are fantastic. They have a four, five or seven-course chef's menu, and they also serve multiple-course lunches. Because I'm not their only fan, it's advisable to book a table in advance.
Kipstraat 12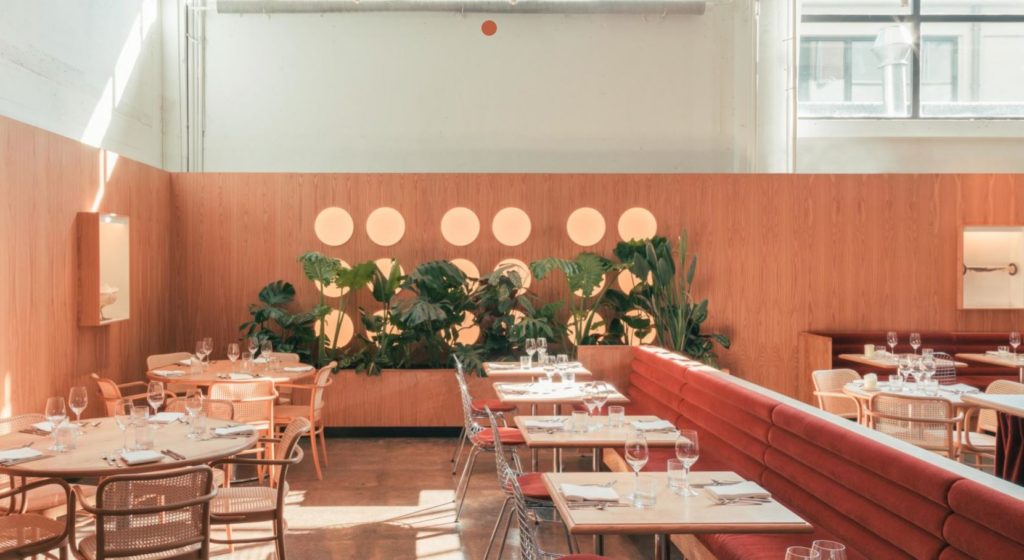 De matroos en het meisje
Another favourite, but this restaurant is located on the peninsula Katendrecht. The walls are decked with Delft-blue murals, giving the interior a typical Dutch vibe. They offer a three, four or five-course chef's menu and the outdoor terrace is perfect when the weather's pleasant.
Delistraat 56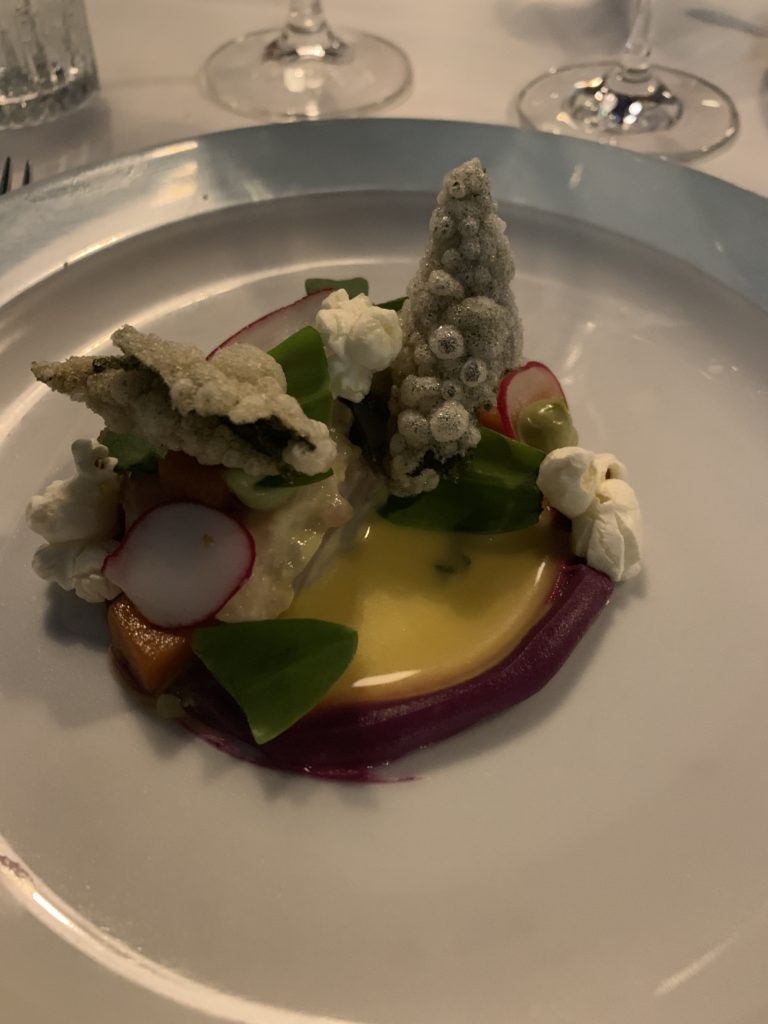 DOING
There's also plenty to do in Rotterdam. Here are some of my favourite activities:
Mooie boules (pétanque)
"Mooie boules" (Nice Bowls) is the place for an old-school game of pétanque, and it's also a great place for drinks and dining. You'll find various restaurants in the food court, where you order via an iPad. You'll also find a selection of Rotterdam-brewed beers on tap. Cheers! Tip: It's a good idea to reserve a lane if you want to play.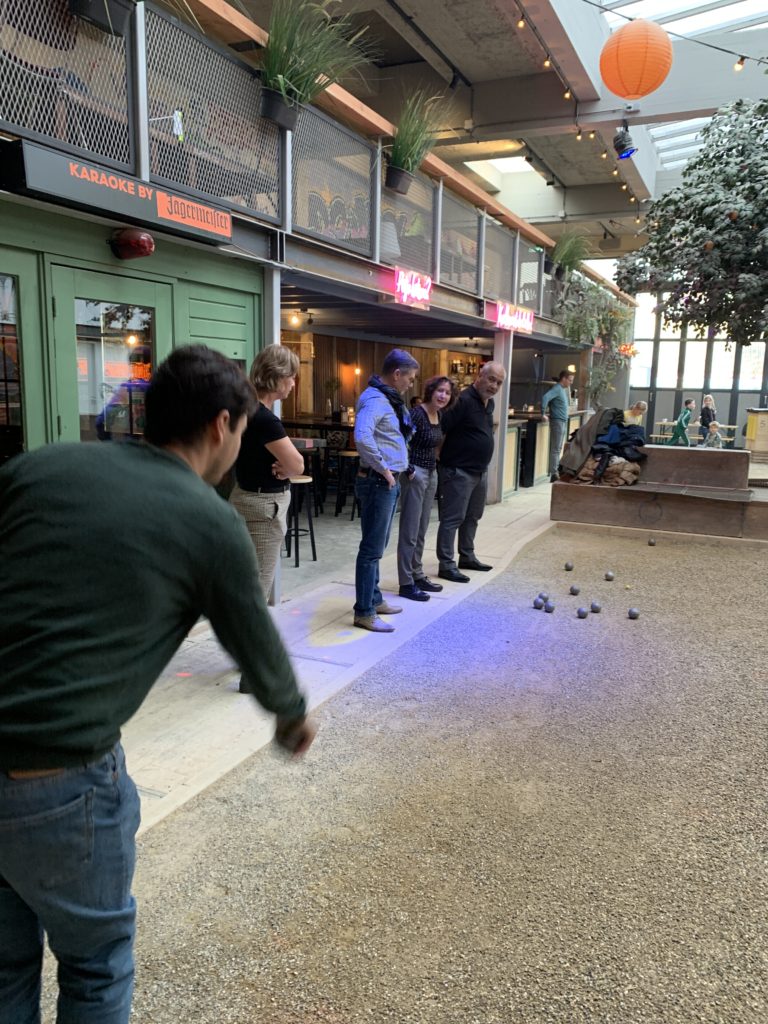 Brouwerij Noordt
Speaking of beer, this brewery is a great place for beer tasting. They brew smooth, no-nonsense beers with surprising flavours. They're open for brewery tours on Fridays, which can be perfectly combined with a beer tasting.
Zaagmolenkade 46
Water taxi
There's water everywhere in Rotterdam and it's great fun to see the city from there. Taking a water taxi is an excursion in its own right. You can get on and off at various points. One great option is to hop on in the centre and then head out to Kop van Zuid or Hotel New York, which is the former head office of the Holland-America Line, but also KLM Delftware Miniature House No. 97!
Tip: Book your water taxi in advance.
STAYING
After a day's sightseeing, followed by delicious food and drinks, you really want to… get a good night's sleep.
King Kong Hostel
If you want to stay in the centre of town, you should try the King Kong Hostel. You can also book a double room here, overlooking the bustling Witte de Withstraat!
Witte de withstraat 74
CitizenM
This hotel concept is becoming available in more and more cities. I really enjoy staying at these hotels. The conveniently designed rooms have everything you need, including an XXL bed.
Gelderse plein 50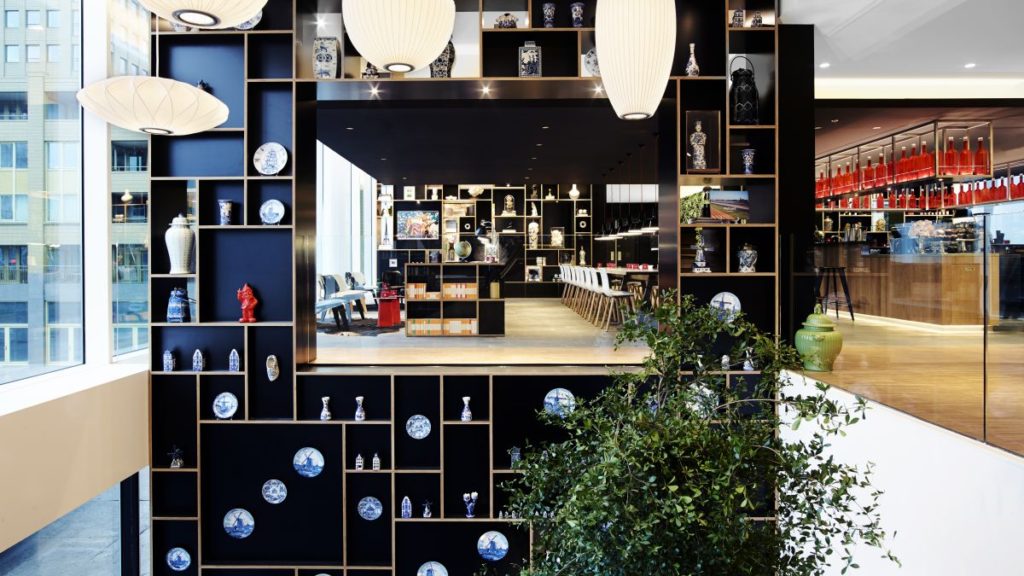 Supernova Hotel
You'll feel at home straight away in this stylish hotel. The Supernova has a bar, a restaurant, a garden and it rents out bicycles, offering you a sustainable way to explore even more of the city.
's-Gravendijkwal 68