She is there for our safety. She must be alert at all times. She has to have a ready smile. She must look smart. When she is in uniform, she must have the air of authority—no matter where she is. A fashion icon. Someone who teenage girls (well, some anyway) dream about becoming. Just by entering the word stewardess as a search term, KLM's historical archive returns more than 1400 photos. Anything else would be unimaginable. She has been "manning" our aircraft, as it were, since 1934. The stewardess—she is the paragon of service and impeccable under all circumstances. Above all, however, she is entirely human. Who is she?
Just to make this entirely clear, we have all conspired to create this inhuman image of a human being. The stewardess's job is surrounded by glitter and glamour—to this very day. She has an international job and she always looks good. In her sky-blue uniform and dark blue heels, she clicks her way through the departure hall on her way to some faraway place where she visits amazing sites and checks off yet another line on her long list of travel experiences. Over time, we have turned her into an icon alongside the daring pilot, both of whom serve to make flight so unique. A stewardess knows everything and can do anything. People carry the image so far as to ask her which train they should take if they see her on the train platform. When in uniform, she is an authority figure. If she doesn't know, who does? At least, that's how we see her.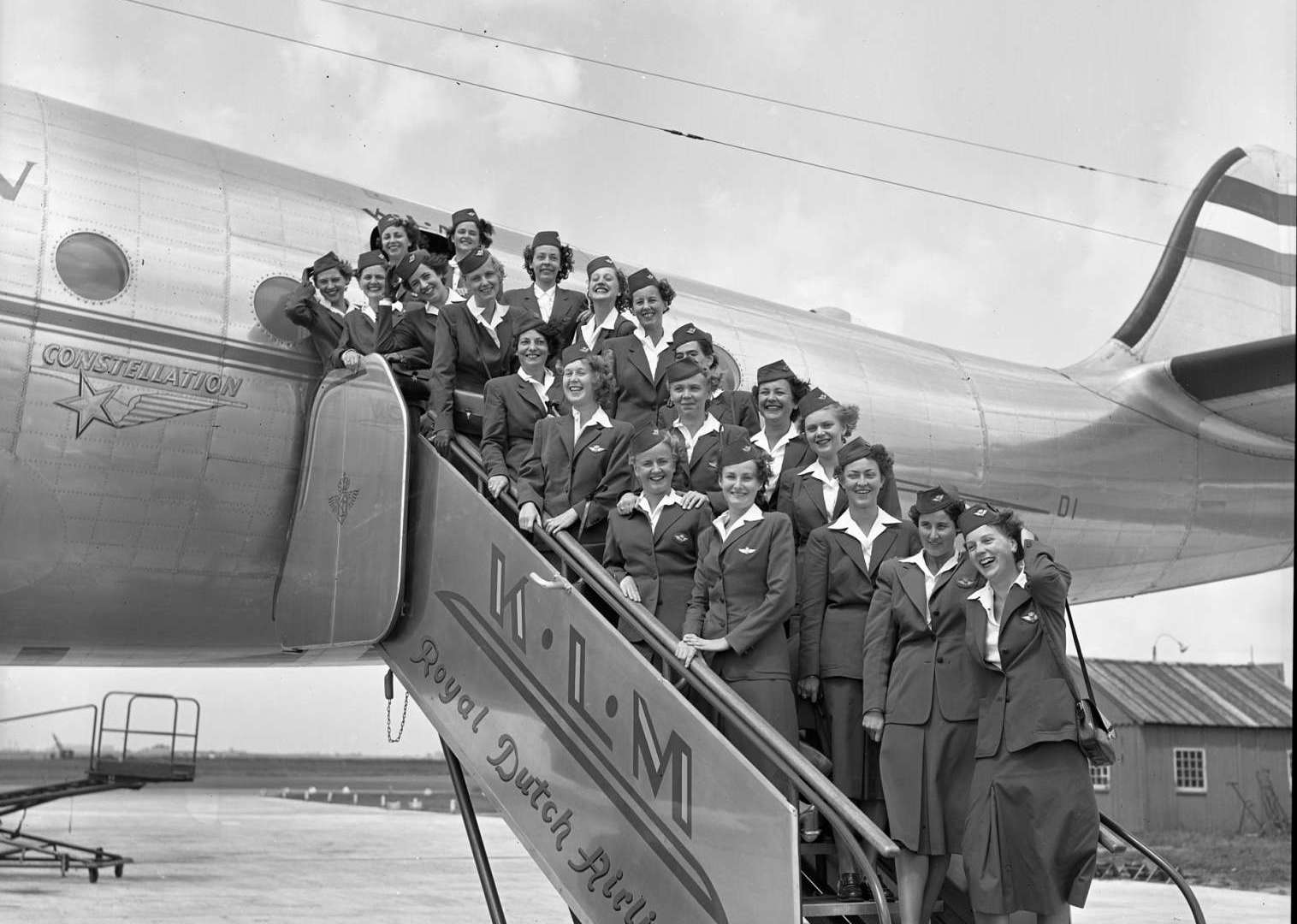 The face of KLM
In her role as a stewardess, she is the face of KLM—inside and outside her working environment. When she's not in uniform, we still want to share our experiences with her. People like talking to her at parties. We want to tell her about the luggage we lost, that inedible meal, or that grumpy colleague (of hers), on such-and-such a flight to such-and-such a place. All of this places quite a responsibility on her shoulders. A stewardess is invulnerable and is trained to keep her head, even in the most extreme circumstances. She is approachable but must remain separate—a delicate balance. Sick passengers, drunk passengers, angry passengers, nice passengers, sad passengers—or any combination of the above. Old people, children, people who represent cultures unknown to her—she has an answer to everything and for everyone. In outlook and in deed, sometimes soothing, resolute, and clear—and yet always friendly. Alert and at your service. Practiced, but not routinely, she serves coffee or a hot meal. Smiling but never hollow. After all, she's a person, not a robot.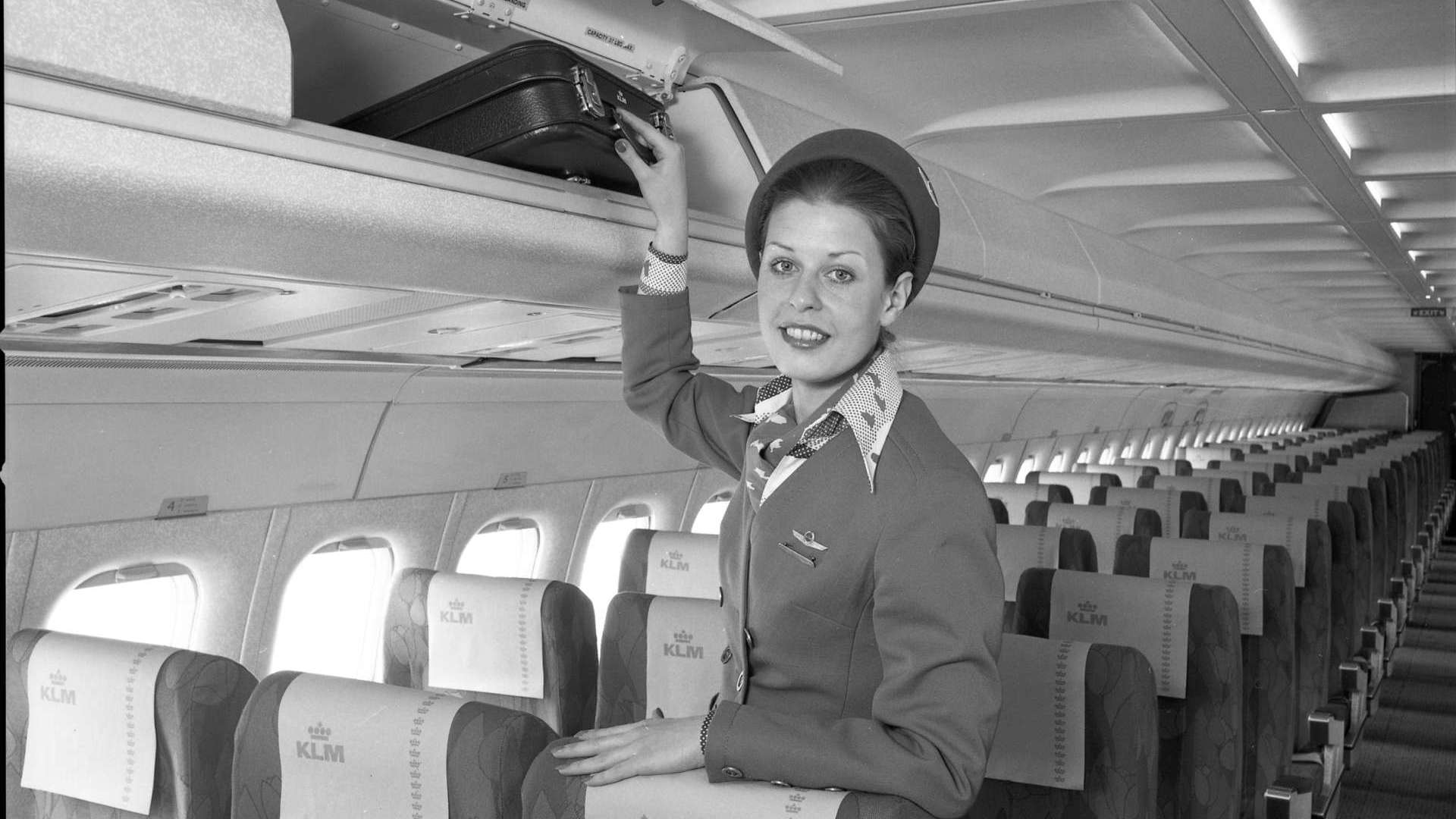 Safety
And she is there for our safety. Just prior to takeoff, she checks to see that we all have our seat backs and tray tables in a full upright position and our seatbelts fastened. She shows us the safety instructions. It might seem like no one is watching, yet she performs the duty as if no has ever seen it. Even so, we can all imitate those same instructions. So we must have been watching after all. Ever tried to use the toilet during the landing? That's not happening. Once again, it's just not safe. A passenger could very easily fall and hurt himself, and that would be the airline's responsibility. So it's her responsibility as well.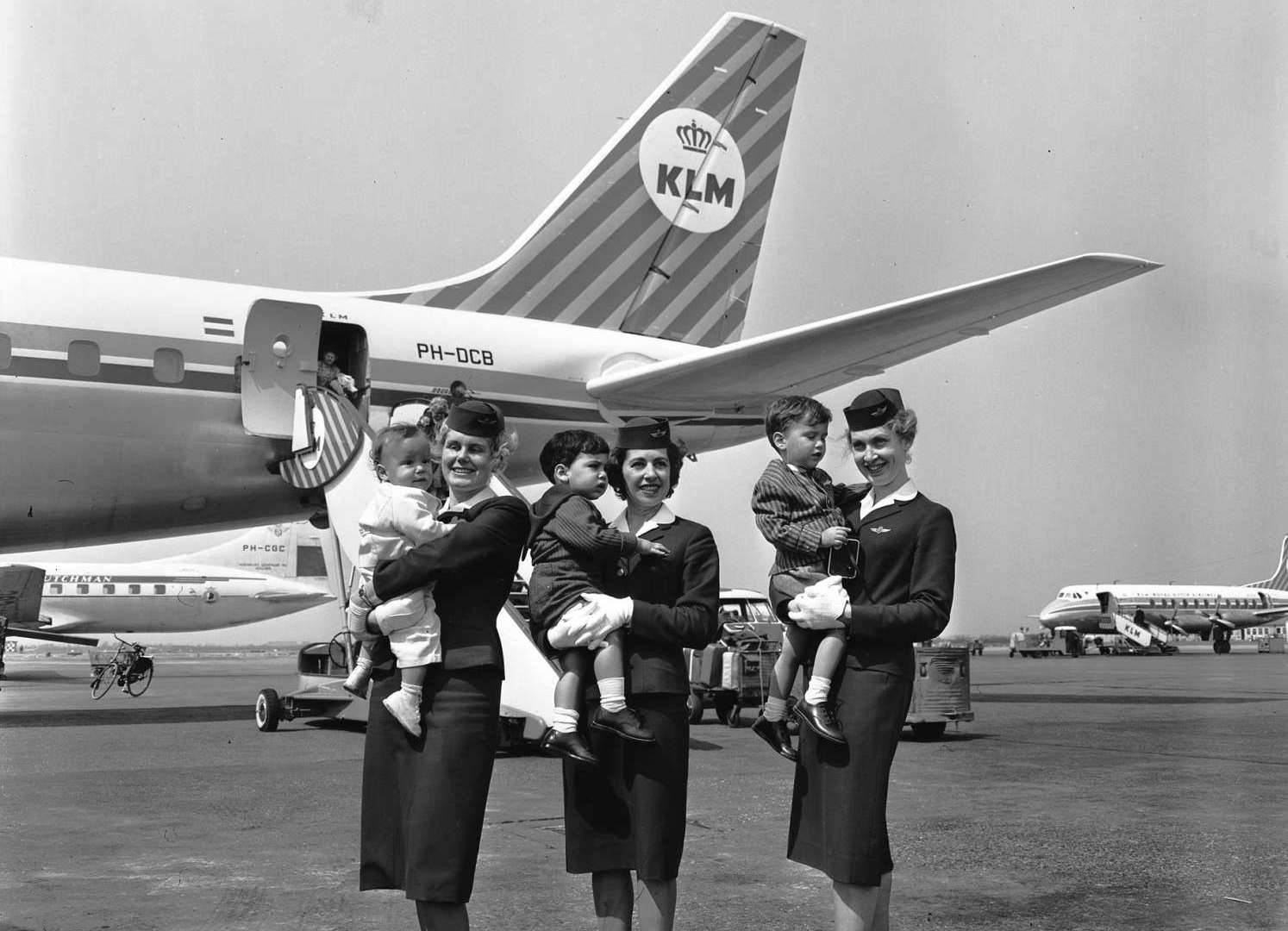 The human dimension
In the event of turbulence, she keeps a cool head—and in such a way that we know we can rely on her. Clearly she is aware of that. What is she doing? How does she do that? As far as I can tell, it's not so much what she's doing but rather the feeling she conveys. Once upon a time, I had a considerable fear of flying. That came to a head during a pretty awful flight to Zurich involving a fair amount of shake, rattle and roll. I froze. And, all at once, there she was right next to me. "Another beer for you? "Should I? I'd already had one. "Sure! That would taste good right about now. Wouldn't it?" The human dimension—that was she. She can turn any flight into your flight. And if you consider the idea that there are more than a hundred people sitting in this aircraft… Together with her colleagues—not only stewardesses, but stewards, too—she's got her hands full. She is the receiving committee when she greets you at the door. She sees to it that we are known, in most cases without knowing our names.
It's quite a job you've got. Stewardess—woman of the world, worldly woman